Interview with an Australian Wellness Expert
Published: 03 April 2015

03 April 2015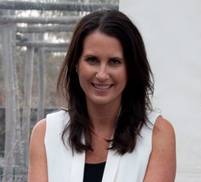 Lyndall Mitchell

Lyndall Mitchell is Australia's foremost wellness expert with more than 20 years leading the wellness sector in Australia. She is the Founder and CEO of Aurora Spa, the country's award-winning urban spa that employs more than 100 staff. The spa is internationally renowned for treatments and products that maximize therapeutic benefits as well as delivering a sublime, restorative spa experience. Executive Wellbeing Coaching is a natural extension of her life experience in wellness. She offers her clients a deep knowledge of all aspects of wellbeing as well as insights gained from leading a fast-growth retail and wholesale business. 
---
You have visited a huge number of spas around the world; 60 spas in 15 countries - what would you say are the most important elements in creating the perfect spa environment?
The spas that have in my eyes created the perfect environment all have unique and special locations, an architectural style which organically blends with the surrounding environment and have all clearly been created with passion and an understanding of what will allow the client to achieve their goal – be it relaxation, invigoration or any form of indulgence. Basic elements including appropriate music, crisp linen, well trained and an enthusiastic team are all essential but the perfect spa environment is created when all physical elements and things which impact on a client emotionally come together as one. There is no right or wrong when it comes to the amount of natural light, the size of the spa and treatments offered. Client feedback will let you know when everything comes together.
Where are your favourite three spa destinations and why?
i. Therme Vals in the Swiss Alps – this is my favourite spa in the world.  It is situated in the most picturesque environment.  This spa facility been built using local stone from the alps and thermal water from the mountains. It was built in consultation with the local community and the result is an absolute temple of bathing and spa treatments.  There are so many elements to discover in this phenomenal spa destination.

ii. Mi iamo in Sedona, US.  The spa facility is sympathetically built into the red canyon (the colour of Uluru).  The outdoor pavilions look straight out into the red rock canyons.  Sedona is known for attracting a unique blend of healing therapists and this is evident in the unique treatment menu that Mi iamo offer as well as a macrobiotic café and juice bar
iii. Como Shambhala Estate in Bali – this retreat is a sensory feast.  I travelled here after completing an intensive work project and by the time I left I felt like every cell in my body had been replenished.  The view and environment is spectacular, the clean, lean food is exceptional, the variety of choices is luxurious and the staff are incredibly focused on helping you experience the best of what they have to offer in total alignment with your individual goals.

What are the fundamentals individuals need to craft a healthy body and mind?
The four fundamental areas are:
Eating – What and how much we are putting into our body to re-fuel and recharge.  For most people I find this is more about how prepared and organised you are to eat the foods that truly refuel you.
Sleeping – This is about setting up a structure to ensure you have the sleep your body needs to be at its optimum.  This can be about how you wind down, when you turn off technology and what you can do if you wake to maximise your sleep and replenishment
Movement – This is about how we move our body.  For some this is cardio, fat burning, strength work, flexibility or low intensity activity.  It is really important that we move our bodies at least 20 minutes vigorously, at least 3 times per week.
Nourishment – This is about the quality of the thoughts that we have and how we manage our stress.  Stress can have an impact on all areas of our life, so working out how to reduce negative stress.
Como Shambhala Estate wellness sanctuary in Bali
When coaching senior executives and business owners, what is your top advice to help them avoid burnout?
To be mindful about what they are really trying to achieve.

Anxiety disorders are the most common disorders in Australia, what do you think is driving this?
I think technology together with the media are the most significant contributors to our anxiety. It breeds discontentment and pushes us hard towards having conflicting wants. We all need to set our own clear boundaries. For example have times when we switch off from and allow our minds to rest.  Don't check emails before bed or first thing. We all need to look deeply as to what and why we feel negative anxiety and have a plan of attack to keep it in check.
What is your advice for those who don't take time regularly to replenish and recharge?
What we find is once you have an experience of taking time out and felt the benefits of recharging; you will understand how important it is.  I encourage everyone to experience  taking time out from thinking and doing to just "being".  Allow yourself to feel more revived, replenished and enthusiastic both personally and professionally.  At the end of the day if you want to be at your optimum then it is best to have a sustainable long term approach which minimises your chances of facing premature health issues. 


With more and more people focused on healthy lifestyles it feels as though we are on the precipice of a wellness revolution, do you agree?
Absolutely.  When I started Aurora 18 years ago it was considered "alternative' or "hippy" to talk to clients about wellness.  Now clients are much more open to the concept and openly value the benefits of what this brings.  I think it is a natural evolution.  When I started Aurora there were no urban spas in Australia and now we hundreds.  With this rapid growth has come a new level of awareness, which is great.


Wellness travel is among the fastest growing niche markets, why do you think this is
Europeans have always been well ahead in this area and have been travelling to wellness destinations for many years.  I think that people are now experiencing how great they feel after they have taken time out and focussed on giving themselves a wellness recharge. In Austrlia we have woken up to the fact that it is better to preemptive rather than reactive. Why wait until we have relationship problems or are heavily addictive to coffee, junk food or drugs. It is great at any time just to make ourselves better than what we currently are.

The serene yoga pavilion at Kamalaya
Tell us about your ideal holiday for total well-being? 
As much as I love my 2 x daughters and husband, my ideal holiday for total well-being involves going away with a girlfriend.  The retreat would be a wellness focussed destination from my wish list (which is very long!). 
A day on retreat for me would be:
Early rise for meditation/yoga
Beautiful wholefood breakfast and juice
Mindful exercise or movement class (egg: running, Pilates or Tai chi)
Read a book
Delicious spa style salad lunch 
Afternoon spa treatments, lie by the pool, read my book or listen to my audio book
Afternoon wellness class – reflection time
Clean lean spa styler dinner 
Bed
Which wellness property is still on your list to visit?
I have plenty on my list and with all the properties that are currently under construction the list is getting even longer.
Some of the next on my list are:
Kamalaya - Thailand
Vana Retreat – India
Rancho La Puerto - Mexico