10 of the World's Best Holiday Destinations for Natural Wonders
14 December 2015

14 December 2015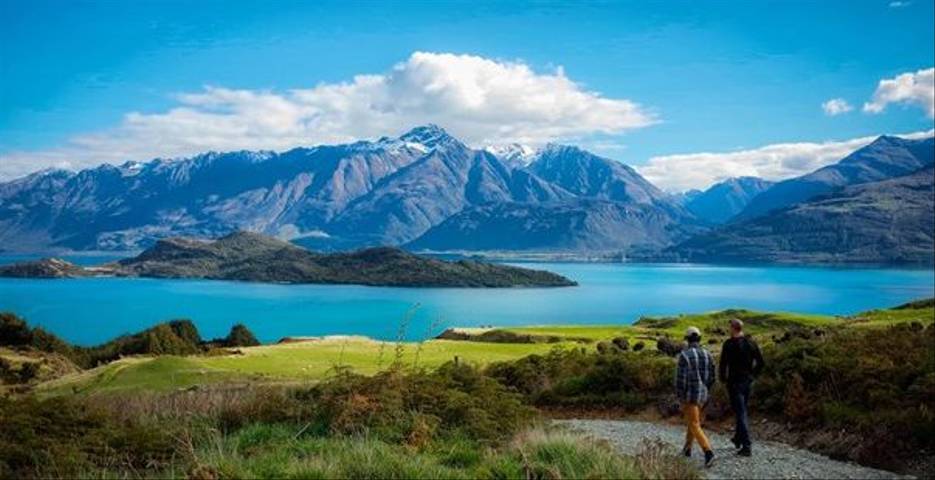 Witness the natural wonders of the world unfold before your eyes, from verdant tropical forests to sky-high mountain peaks, down to the vast expanse of the Great Barrier Reef. Visit the most stunning places on earth with our healthy holiday destinations where you can satisfy your wanderlust whilst enhancing your wellness. With many ancient cultures believing in the healing power of nature, take a leaf out of their book as you allow yourself to relax in hot springs or natural steam saunas at some of the world's top wellness retreats. Stay active as you hike across stunning foothills, or find stillness by practising yoga amongst lush landscapes. Combining your adventures with luxury spa treatments and calming meditation sessions, you will return home renewed, refreshed and with a collection of inspiring stories to tell. Here, we share our top 10 holiday destinations showcasing natural wonders from around the globe.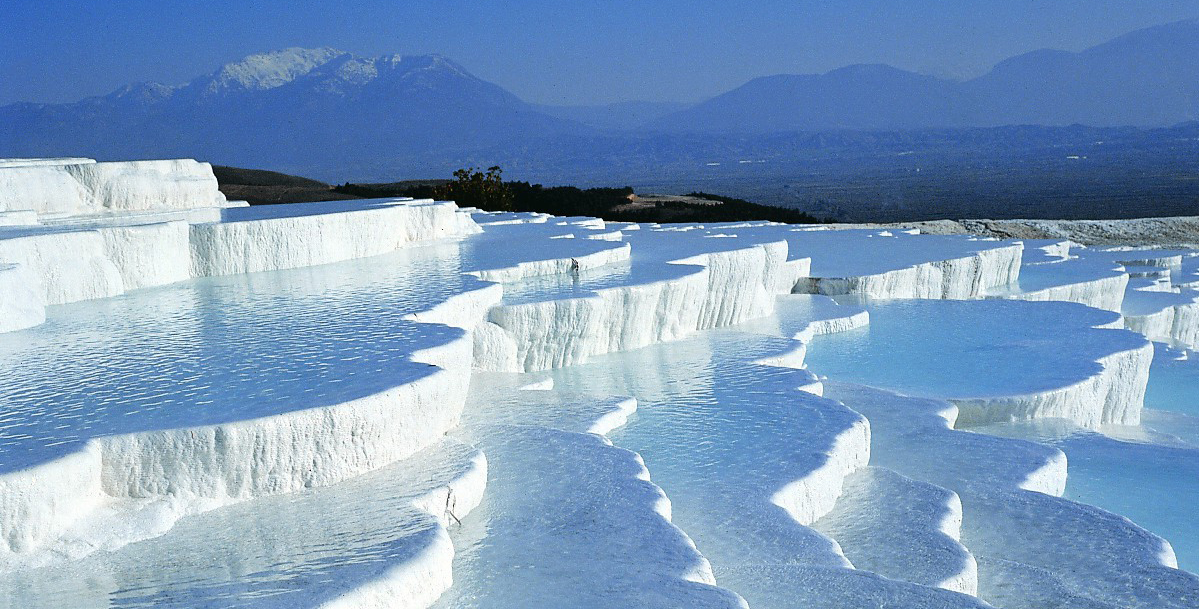 Witness stunning beauty of the Pamukkale Hot Springs through Turkey Discover Recover

Unveil a whole new dimension to vibrant Turkey as you discover the natural wonder of stunning geological formations on an escape from our exclusive range of Discover Recover holidays. Take a dip in the hot springs of Pamukkale, where the calcium-rich waters cool and harden as they flow over small cliffs, creating a glistening white landscape. Enjoy a performance by whirling dervishes, in a traditional Sema ritual that is a form of active meditation, as you immerse yourself in the rich Turkish culture. Recover from your adventures with holistic spa treatments and fitness classes, for a revitalising conclusion to your healthy holiday. 

More information: View Turkey Discover Recover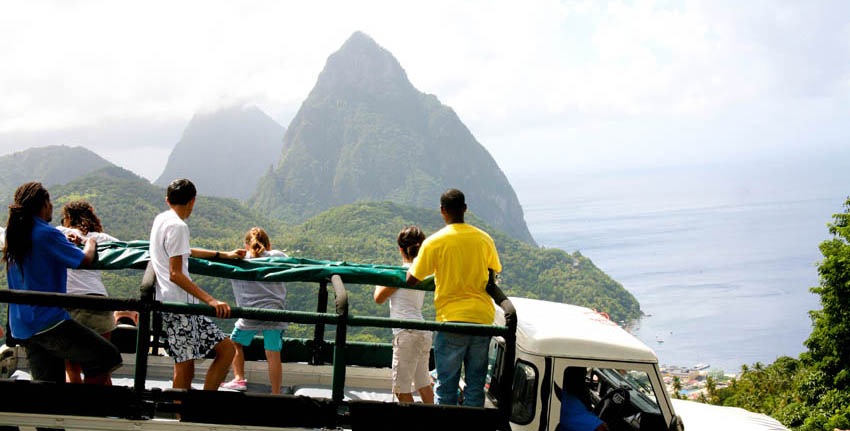 Enjoy the striking view of the Gros Piton Mountains through St Lucia Discover Recover

Discover sandy beaches and lush tropical forest on this magical active escape, on a Caribbean holiday that will take your breath away. Challenge your fitness on a climb to the top of Gros Piton, the second highest peak in St Lucia, where stunning views will reward your efforts. Offering plenty of activities for an entertaining singles holiday, continue your healthy adventures as you bike through the jungle or kayak around the coral-covered coastline. Having explored the natural wonders of the island to your heart's content, recover on an all-inclusive holiday at our luxury wellness retreat in St Lucia for total rejuvenation. 

More information: View St Lucia Discover Recover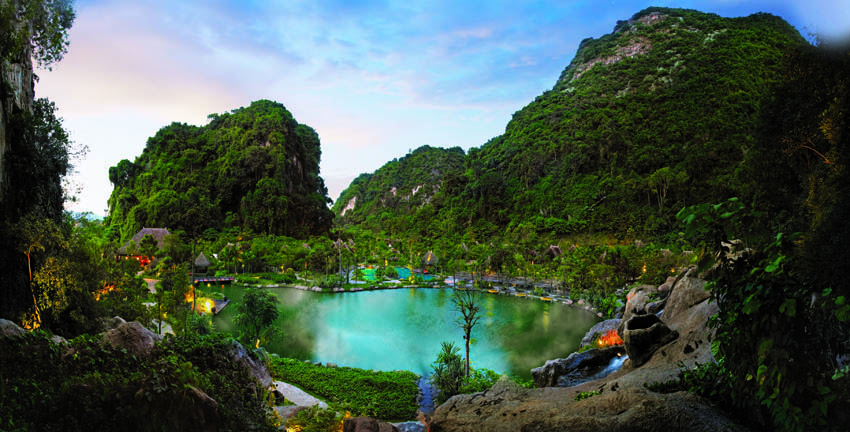 Relax and unwind with wonderful hotsprings through The Banjaran Hot Springs Retreat

For a destination spa holiday with natural wonders at the heart of its wellness philosophy, The Banjaran, offers stunning geothermal hot springs, perfect for a relaxing soak away from the pressures of modern life. Nature's spa doesn't stop there on this luxury wellness holiday; thermal caves create a steamy sauna, while a cave of granite and limestone forms a peaceful meditation area. Continue to enhance your well-being with personal training and group exercise classes, from yoga to bootcamp training, to boost your fitness. Rejuvenate with a dip in the hot spring pools or a holistic spa therapy for full relaxation.

More information: View The Banjaran Hot Springs Retreat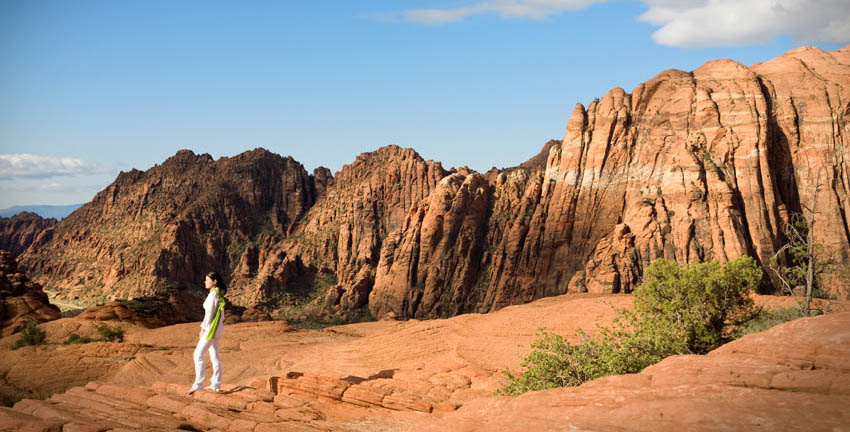 Overhaul your well-being with enjoyable fitness activities at Red Mountain Resort

The natural wonder of Utah's Red Mountains provides the foundation for many of the fitness activities at this healthy retreat. The 7,000 acres of red rock canyons and cliffs are yours to explore on an energising bike ride, or on a morning walk for a healthy start to your dream fitness holiday. Boost your metabolism even more with group classes, from energising cardio circuits to challenging Pilates, before soothing sore muscles with a relaxing spa treatment. With a variety of activities and healthy living workshops to overhaul your well-being, you will soon reach your wellness goals. 

More information: View Red Mountain Resort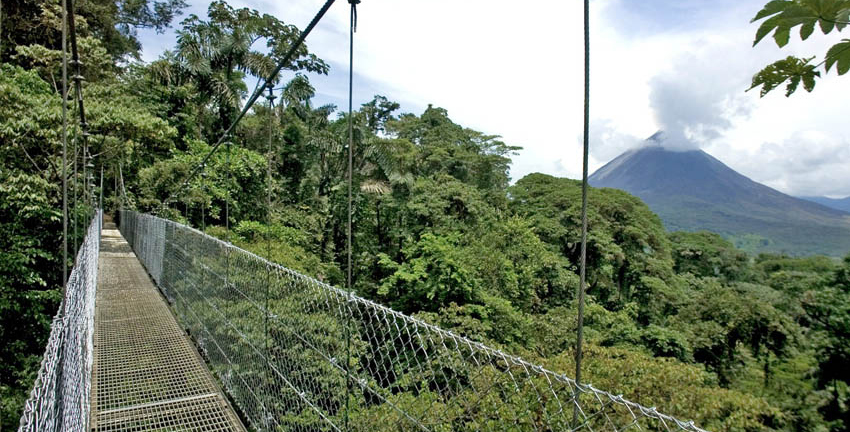 Explore the natural beauty of the Verugal forest through Costa Rica Discover Recover

Uncover a wealth of natural wonders and wildlife in one of the most biodiverse destinations in the world on an adventure holiday that will leave you energised and enchanted. Climb up into the canopy on your Costa Rica holiday for an exhilarating zip line adventure that will see you fly over the tropical forests. Explore the rainforest on foot on an invigorating hike, before unwinding in natural hot springs and spotting some of the spectacular rainforest wildlife. For an unforgettable wellness experience, round off your healthy holiday with luxury spa treatments inspired by nature.

More information: View Costa Rica Discover Recover


The Great Barrier Reef - Australia: Qualia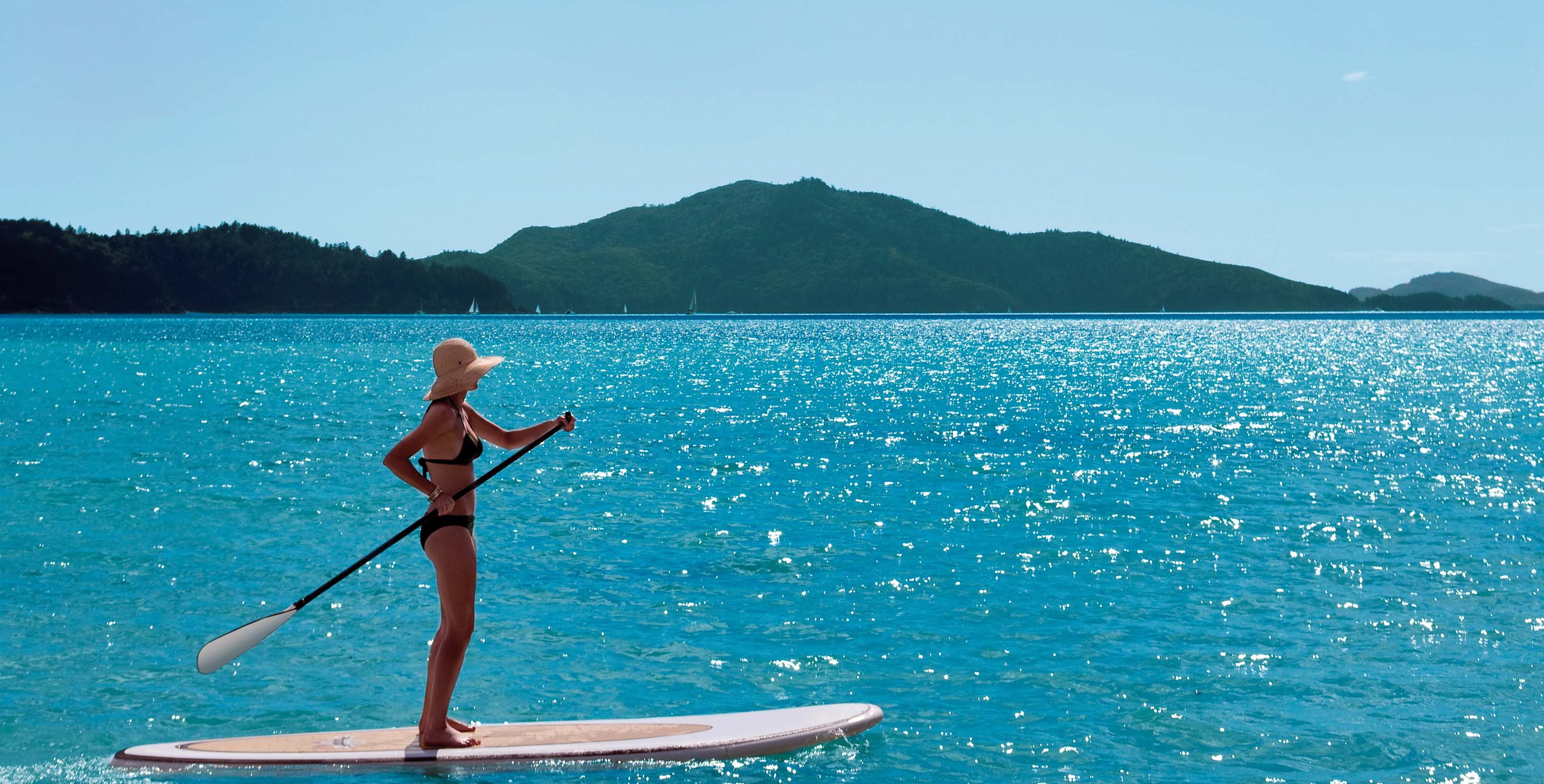 Explore, paddle and sail through the crystal-blue waters of the Great Barrier Reef at Qualia

An incredible Australian wellness experience awaits you on the eastern edge of the Great Barrier Reef, one of the world's most stunning natural wonders. Set on the Northern tip of the stunning Hamilton Island, this wellness retreat offers the perfect marriage of tropical bushland and alluring blue ocean. Spend your days enjoying water sports including snorkelling, diving or sailing – with over 2000km of coral reef in a rainbow of colours. A dream destination for a healthy honeymoon, back on dry land practice your swing on the world-class golf course, or relax with a couples spa treatment before toasting to your future on a romantic sunset cruise. 

More information: View Qualia


The Southern Alps - New Zealand: Aro Ha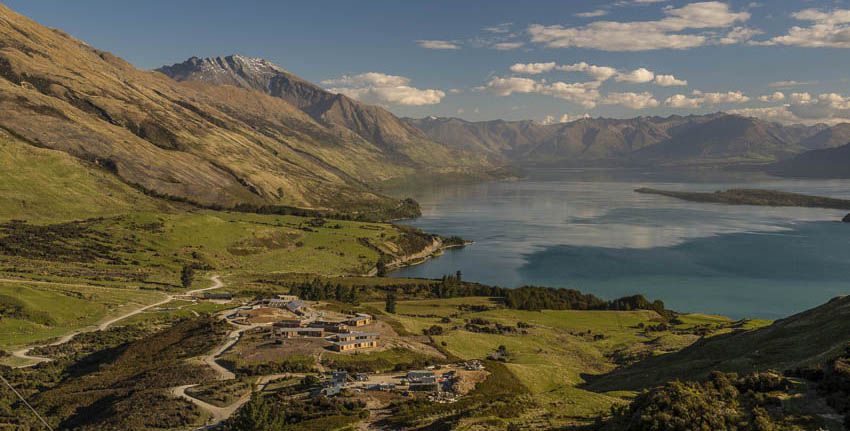 Have a good view of the tranquil vibes of the Southern Alps at Aro Ha

Let the mountain air fill you with positive energy and clarity, as you meditate at this tranquil wellness retreat in New Zealand overlooking the natural wonder of the Southern Alps. Improve your fitness and enjoy stunning views of Lake Wakatipu as you hike through the foothills of these majestic peaks. Meditation and yoga sessions calm the mind and help you to de-stress, while daily therapeutic massages soothe and revitalise your body. This holistic retreat draws inspiration from its surroundings, using sustainable energy systems wherever possible, for an eco-friendly holiday that will reconnect you with nature and yourself. 

More information: View Aro Ha


Feed your eyes with the mystical Ha Long Bay through Vietnam Discover Recover

Travel to exotic Vietnam for a memorable healthy holiday full of scenic and cultural delights. Discover hidden grottos as your sail around the natural wonders that are the iconic islands of Ha Long Bay, said to have been created by a dragon descending from the mountains. Continue exploring your natural surroundings with a cycling tour through the countryside on an activity holiday that will improve your fitness as well as your cultural awareness. Escape from the city to a beach side wellness retreat, where soothing spa treatments, yoga and meditation classes await to help you recover from your adventures. 

More information: View Vietnam Discover Recover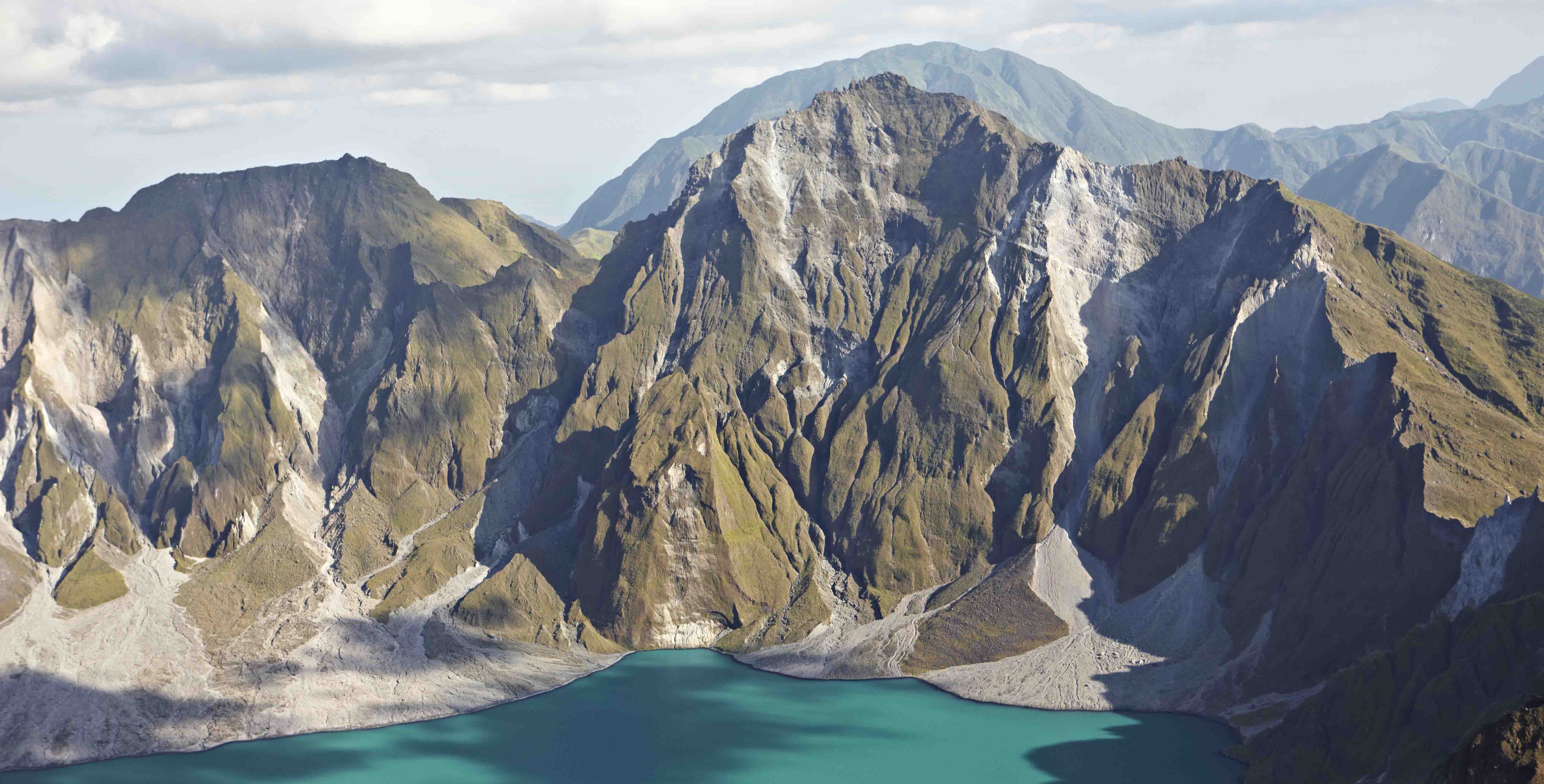 Have a hike on the wonderful crater of Mt. Pinatubo through Philippines Discover Recover

Explore one of the world's most famous volcanoes as you hike to the peak of this sleeping giant, on an adventurous healthy holiday in the Philippines. A fitness challenge like no other, discover the azure lake nestled in the crater of this natural wonder and enjoy stunning views of the surrounding volcanic peaks and valleys below. Return to vibrant Manila for an energising tour of the capital, before a sunset cruise around the bay. Finish your holiday on a wellness high with healthy nutrition, yoga classes and detoxifying spa treatments, for a healthy healing holiday that will revive your well-being. 

More information: View Philippines Discover Recover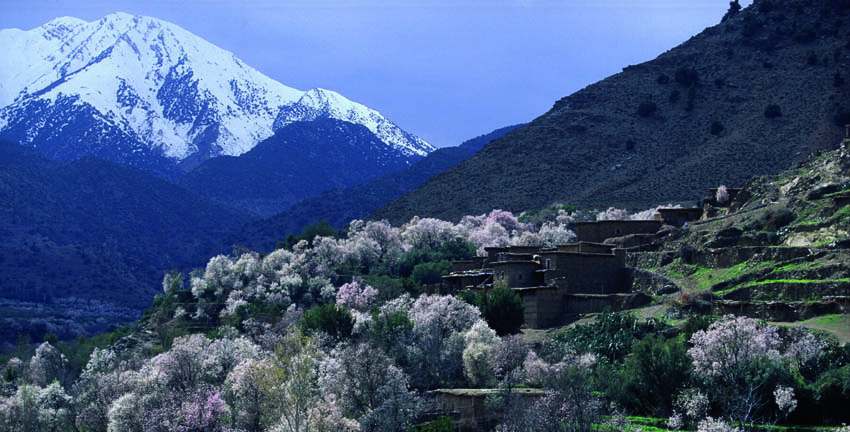 Enjoy a breathtaking scenery of the Atlas Mountain foothills through Morocco Discover Recover

Improve your health and test your fitness as you journey through the natural wonder of the stunning Atlas Mountains in Morocco. Hike to Jbel Toubkal, the highest peak in North Africa, or enjoy a mountain biking trip through a network of hidden trails in the foothills. Sample some revitalising Moroccan tea in a traditional Berber village for a taste of the local culture, before descending to the hustle and bustle of vibrant Marrakech. Recover from your travels on a rejuvenation spa holiday as you re-balance with wellness activities and reflect on your adventures during specialist spa therapies. 

More information: View Morocco Discover Recover
Talk to one of our Travel Specialists on 0203 397 8891 or contact us here to discuss tailor-making your perfect healthy holiday.