12 Spa Escapes in Autumn/Winter 2018
07 September 2018

07 September 2018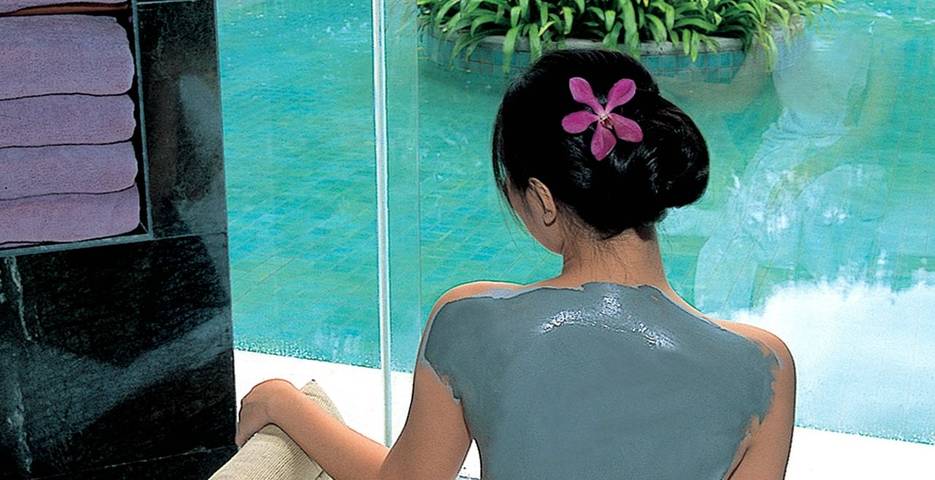 Unwind and recharge with our top twelve spa escapes which are perfect for Autumn and Winter 2018. Each spa boasts a long list of treatments from invigorating salt scrubs and cleansing body wraps to soothing aromatherapy massages and relaxing facials. In addition to these rejuvenating treatments, you can also participate in a range of fun-filled activities like sunrise stretching, belly dancing and aqua fit classes. Many of these resorts also offer unlimited access to the spa facilities, fitness centre, and more meaning a moment of wellness is never far away!
Get ready to stimulate your senses with a spa holiday at Zighy Bay. Set in its own peaceful bay on the coast of the Musandam Peninsula, this getaway provides guests with an extensive range of natural spa therapies including Asian, sensory, facial, message and more. Their repertoire blends the best practices of both the East and West for an optimal wellness experience. Because diet plays an important role in revitalising your system, Zighy Bay offers a nutrition-friendly holiday experience and all of its dinning venues include healthy vegan and vegetarian options on their menus.
More information: View Zighy Bay
De-stress and unclutter your mind on a spa escape at Paradis Plage. At their Paradise Spa, you can enjoy an indulgent combination of French and Moroccan treatments. Whether you prefer orange blossom sensory massage or algae body envelopment, the friendly staff will be able to meet your needs. During your trip, you can enjoy an extensive selection of fun group activities and fitness classes, like body combat, belly dancing, and aquagym for the ultimate fitness holiday away from the cold. There are also several different types of yoga to enjoy, all of which are taught on the beach in a glass-panelled studio with stunning seaside vistas.
More information: View Paradis Plage
Address your individual wellness needs on a medical spa escape at Chiva Som in Hua Hin, Thailand. Dedicated to your well-being, this wellness spa retreat takes you on a journey towards healthier living. Guests begin their re-energising experience at this idyllic coastal resort with a health and wellness consultation to ensure that the treatments they receive are suited to their unique situations. During your stay a mix of massage treatments, healthy cuisine and daily fitness activities will do wonders for your system deeming this stunning resort the ideal place for a spa and detox holiday.
More information: View Chiva Som
Attain overall well-being in the heart of southern India on our spa holiday at Shreyas. At their Rejuvenation Spa, guests can experience a profound sensation of renewal with a range of Ayurveda holiday treatments, beauty treatments and massages. Whether you try Kati Vasti, aromatherapy massage, crystal salt scrubs or all of the above, you are sure to come away feeling recharged. Additionally, you can try a wide variety of yogic practices during your stay for a distinct holiday experience.
More information: View Shreyas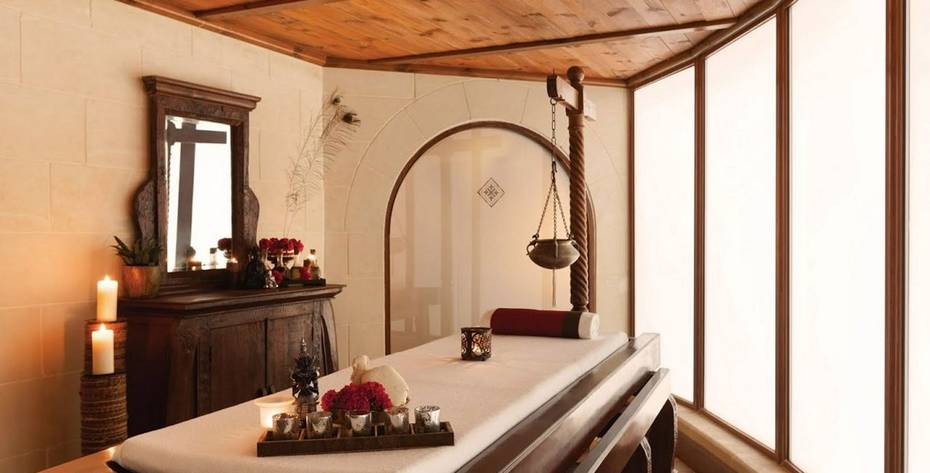 The experts at this luxurious five star spa escape provide guests with a truly memorable healing holiday and guides them towards sustainable healthy lifestyle. Look forward to a mix of modern and ancient therapeutic treatments including Oriental hammam, reflexology, facials, seasonal body wraps, a range of Indian Ayurveda techniques and more. Their holistic approach to wellness also factors in exercise, so you can take part in challenging classes like Pilates, yoga and aquaerobics. If you prefer a sporty workout, you have access to the hotel's top-notch tennis and squash courts as well. Afterwards, you can cool off with a refreshing dip in one of their swimming pools.
More information: View Kempinski San Lawrenz
Treat yourself to a little stress-free time off on a spa escape at Grayshott Spa set in the heart of Surrey. The extensive gardens and woodlands surrounding this comfortable country manor house make it an oasis of serene seclusion. Guests can take advantage of award-winning spa facilities including heat treatment relaxation rooms, hydrotherapy suites, hammam beds, VIP treatment room for couples and more. So, whether you are focusing on beauty, addressing a specific health concern or stress-reduction on holiday, Grayshott Spa is sure to have something for you.
More information: View Grayshott Spa
Experience wildlife and wellbeing like never before at Karkloof Safari Spa. Guests at this seven-star Luxury lodge have unlimited access to treatments at Africa's largest spa. In addition to an array of therapeutic techniques, you can also re-energise in hydrotherapy facilities like the Roman Bath, sauna, Kneipp Pools and Combi Sauna Steam Room. When you are not de-stressing in the spa, you can explore the Kwa-Zulu Natal wildlife reserve with your own private guide and game drive vehicle. This genuine safari experience offers a chance to see a wide range of majestic animals including giraffes, zebras and rhinos for an incredible adventure holiday experience.
More information: View Karkloof Safari Spa
Perched on the coast of the Pacific Ocean, Florblanca features the exceptional Spa Bambu where guests benefit from a nature-centred approach to wellbeing. The highly-skilled therapists there can deliver refreshing treatments like hot stone massages, Costa Rican coffee scrubs, deep cleaning facials, and couples treatments. This wide range of options ensures that you can create your own optimal spa experience. The resort's extensive list of activities and classes also provides you with an abundance of options, so you can fill your time on an activity holiday in the tropics with everything from horse riding and ATV adventures to water sports like surfing and snorkelling.
More information: View Florblanca
Be spoilt for choice at Shanti Maurice, with a long list of holistic holiday treatments which includes Africology Shea aromatherapeutics, slimming detox wraps, bespoke facials, a range of massages and more. Because food is an integral part of the healing experience, the spa offers 'Wellness Cuisine' and all of the restaurants feature fresh locally-sourced ingredients. Additionally, the selection of daily group classes at Shanti Maurice includes a cooking class to help you bridge the fitness gap between your holiday and your daily routine, as well as fun ways to exercise like tennis, Pilates and morning power walks.
More information: View Shanti Maurice
For a tranquil stint in tropical Malaysia, you can also try our spa destination at The Banjaran Hotsprings Retreat. Their spa has incorporated Ayurvedic, Chinese and Malay influences into a repertoire of over a hundred therapeutic treatments that will lend your wellness experience a distinctly regional flavour. This diversity of this menu, which includes everything from KuuSh detox cranberry facials to Malay flower baths, ensures that you will find the treatments that most suit you. You can also take advantage of the resort's unique geology and relax in the hot spring dipping pools.
More information: The Banjaran Hotsprings Retreat
Alternatively, you can unwind beside the famous Om Beach on a beach spa escape at Swa Swara. The exceptional spa at this award-winning resort holistically caters to your fitness needs with a combination of yoga, traditional Ayurvedic treatments and healthy cuisine featuring fresh local ingredients. In addition to revitalising treatments like Abhyanga massage and shirodhara, you can enjoy an assortment of activities including meditation, bird watching trips and art for a well-deserved break.
More information: View SwaSwara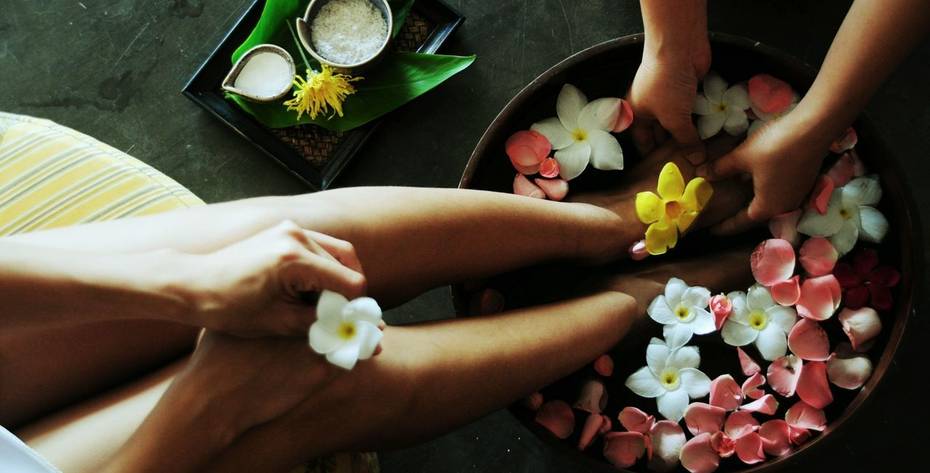 Our spa holidays at Absolute Sanctuary offer another healthy way to bask in Koh Samui's vibrant natural beauty. This tropical retreat specialises in yoga holidays that can help you bring balance back to your life. The wide range of treatments at their exemplary spa including a choice of body scrubs and massages as well as herbal heat compress are sure to leave you feeling relaxed and rejuvenated. The nutritious meals prepared at their Love Kitchen are also not to be missed as they offer a perfect way to heighten your sense of well-being.
More information: Absolute Sanctuary
Talk to one of our Travel Specialists on 0203 397 8891 or contact us here to discuss tailor-making your perfect spa holiday.