5 Amazing Holidays for Single Women over 60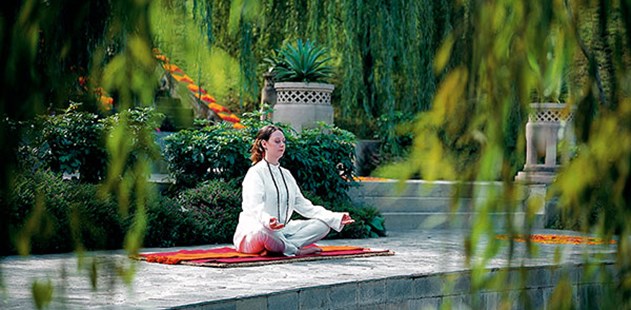 A singles holiday for women aged over 60 could be exactly what you are after. Not only is it good for you, it's also an opportunity to meet like-minded individuals looking to achieve the same thing! Growing old gracefully is important and it doesn't hurt to aid your body with a healthy ageing holiday. Embrace the motto 'age is just a number' and gain the incentive to promote your health, regardless of old habits.
With our wellness retreats offering a wide selection of activities and approaches to wellness, reward yourself on your singles holiday and indulge in everything you have always wanted to, whether that be making full use of a luxury spa with treatments specifically aimed for healthy ageing, enjoying yoga classes, or even participating in something obscure like fruit carving. Whatever you prefer to do, benefit from some 'me' time to focus on your health and ensure your body remains in great condition, reducing the risk of health problems.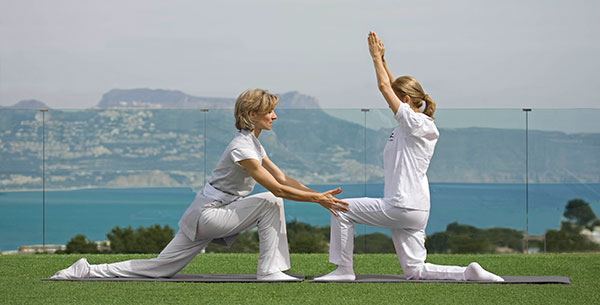 With many luxury wellness spa programmes for singles over 60 at the pioneering SHA Wellness Clinic, embark on a rejuvenating holiday and promote healthy ageing with treatments like a facial mesotherapy treatment with a DNA cell protector or a diamond facial treatment which will rejuvenate your skin cells. Decrease wrinkles with a physia session to truly unleash that glow and boost radiance. With professionals creating a nutrition plan, your inside is taken care of too, resulting in you feeling like royalty. Daily yoga classes offer an opportunity to meet other over 60s, and also encourage you to partake in regular exercise, lubricating joints and improving flexibility resulting in an overall health boost on your singles holiday.

More information: View SHA Wellness Clinic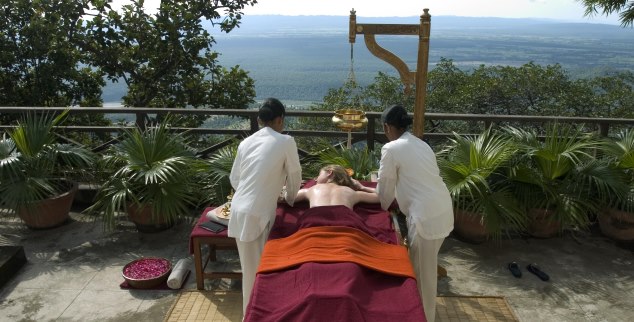 Situated at the foot of the Himalayas, the secluded Ananda in the Himalayas is the ultimate peaceful paradise. Being the birthplace of India's ancient arts of yoga, meditation and Ayurveda, this resort is ideal for women over 60 looking for a singles yoga retreat where participation in calming and soothing daily activities will aid in restoring tranquillity and promote mobility. Choose from an array of treatments in order to target signs of ageing in the specific areas you desire. Gentle guided hikes are also available in which you can truly gain an appreciation for the panoramic mountainous surroundings and loosen joints whilst bonding with other similar aged singles on this holistic health retreat.

More information: View Ananda in the Himalayas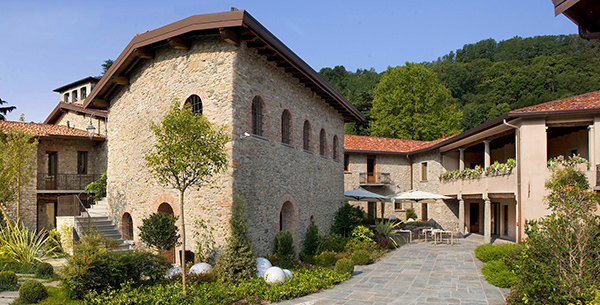 Nestled away in the Northern Italian countryside, Ti Sana's wellness retreat and medical spa are great for lifestyle management as well as enhancing general health. Embrace the 'Healtheatarian' food approach on a singles detox holiday for over 60s and attend cooking classes to learn new recipes, encouraging you to return home with a new outlook on nourishment. Make full use of the informative lectures about health, ranging from organ functionality to self-care, where you can heighten your knowledge whilst bonding with other females of a similar age. With nourishing food provided as you learn about healthy nutrition on holiday, your body will feel truly replenished and you'll leave feeling happier and stronger.

More information: View Ti Sana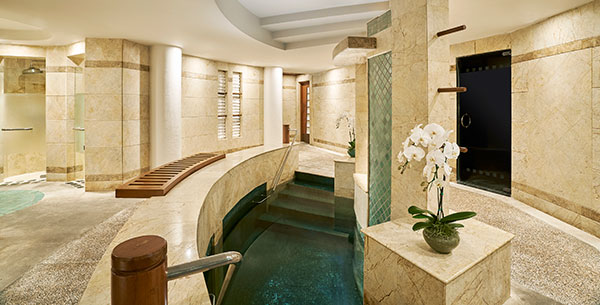 Embark on a relaxing and pampering spa holiday at one of the wonders of the world, where the 'haven of life', Chiva Som, is dedicated to promoting well-being and boosting health on this singles holiday. With an emphasis on relaxation and a huge holistic menu of treatments available, females over 60 can be sure to reawaken their senses to rejuvenate their state of mental and physical being. Choose from many alternative rejuvenation treatments like reiki gemstones therapy or acupressure reflexology to ooze radiance. Reap the benefits of a de-stress retreat as you let go of tension by indulging in the Chiva Som signature massage, and let the process of healing pave the way for your mental and physical enhancement.

More information: View Chiva Som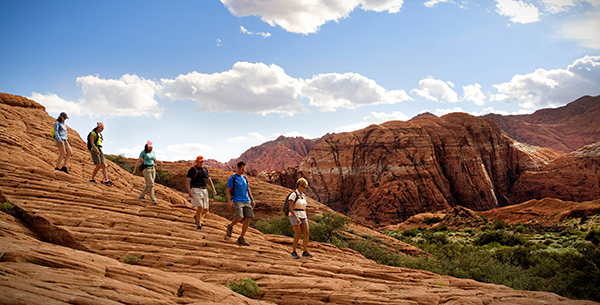 Treat yourself on an adventure holiday at the Red Mountain Resort as you welcome their wellness approach of physical, mental and spiritual growth. With natural red rock cliff surrounding the resort, embrace the picturesque, natural beauty away from the busy and polluted world to boost your health. With activities suitable for women over 60, satisfy your adventure bug with hiking or jeep tours or keep things calm in the Sagestone Spa and Salon with spa treatments, like a whole body contour wrap where professionals can check and support your wellness progress on this adventurous singles holiday.

More information: View Red Mountain Resort
Talk to one of our Travel Specialists on 0203 397 8891 or contact us here to discuss tailor-making your perfect singles holiday