6 Mountain Yoga Retreats
30 June 2016

30 June 2016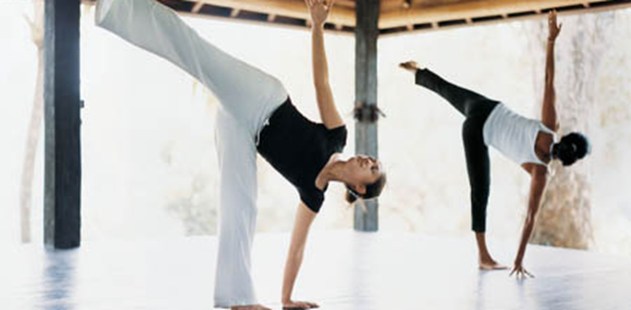 If you are in search of a tranquil setting for a re-energising yoga retreat in a far flung destination, then look no further than our exclusive selection of yogi holidays concealed within picturesque mountain regions across the globe. From the secluded beach setting of Oman's Musandam Peninsula secluded by a rocky mountain terrain, to the tranquil calmness of New Zealand's Southern Alps, each mountain yoga retreat seeks to connect your inner well-being with its stunning mountainous surroundings. Open your mind and body to the beautiful scenery as you enhance your practice during highly personalised yoga sessions and the group classes on offer at these unique mountain yoga retreats.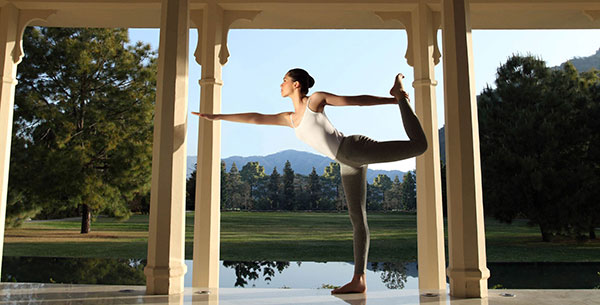 Practice yoga in the breath-taking Himalayas at Ananada

Set in the majestic Himalayan foothills, India is a breath-taking destination for a mountain yoga retreat. Upon arrival, wellness experts will design a specific and personalised yoga programme to ensure your personal goals are reached. Combining personalised yoga sessions with holistic spa therapies on a rejuvenating yoga & spa holiday, discover a truly self-fulfilling wellness experience that focuses on your overall well-being. Relish the cleansing mountain air whilst you practice yoga in its most traditional and purist form. Enjoy the opportunity to engage in additional group yoga, meditation and fitness classes, to achieve harmony with others and the natural mountain landscape.

More information: View Ananda Yoga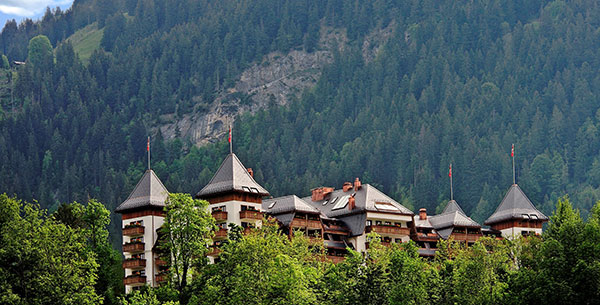 Experience private yoga in picturesque mountains at The Alpina Gstaad

At the heart of Switzerland's Bernese Alps awaits a luxury mountain yoga retreat in this exclusive hilltop area, known for its elegant and authentic Alpine style. With scenery of rich forestry complimenting beautiful snowy peaks, peace and tranquillity can be achieved through both the surrounding landscape and during 1-on-1 yoga sessions. With a choice of private sessions, tailor-make your stay through our exclusive Fusion Fitness holidays to combine yoga with other activities, from circuit training to meditation. Make the most of additional group classes, including group yoga, Pilates and Tai Chi, or explore your picturesque surroundings with hiking, power walking and other mountainous activities.

More information: View The Alpina Gstaad Fusion Fitness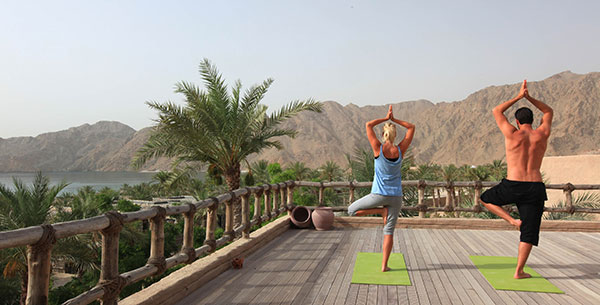 Be inspired by the secluded bay at Zighy Bay

Nestled within a secluded bay, this beach and mountain yoga retreat is sheltered from the rest of the world by the rocky mountain terrain of Oman's Musandam Peninsula. Each yogi holiday begins with a personal yoga consultation designed to inspire and suit your needs. With personalised yoga and meditation sessions, enjoy a wellness experience that allows for absolute relaxation on a beach yoga holiday where you can cool off after practice with a dip in the ocean. Reenergize at the end of the day with innovative holistic treatments and therapies in the luxury spa for a reviving end to your mountain yoga retreat.

More information: View Zighy Bay Discover Yoga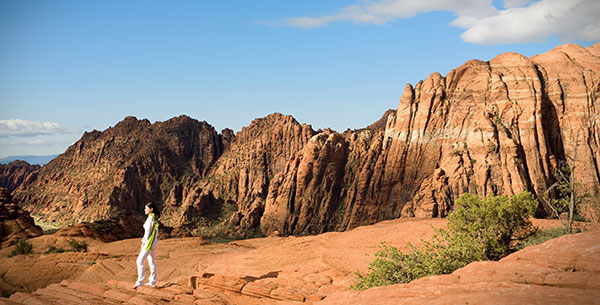 Find peace and relaxation at Red Mountain Resort

With its rich red desert surroundings, the incomparable and unique magnificence of Utah's Red Mountains makes this a breath-taking setting for a mountain yoga retreat. Make the most of a weekly schedule of group classes to boost your well-being on a yoga & fitness holiday with options ranging from yoga flow and paddle board yoga, to bootcamp training and kickboxing. The Hebrew translation of the nearby Zion National Park meaning "place of peace and relaxation," shows how this alternative hiking excursion, together with daily morning walks, will effectively compliment your mountain wellness experience.

More information: View Red Mountain Essential Fitness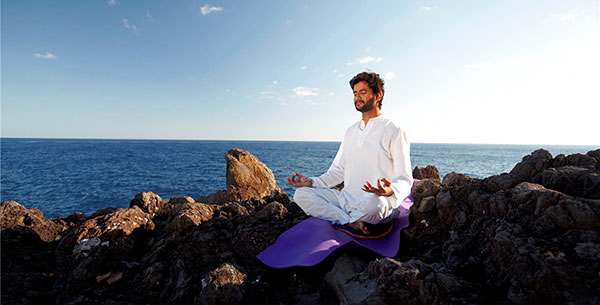 Explore the idyllic mountain retreat at Galo Resort

At the pinnacle of a dormant volcano stretching from the Atlantic Ocean floor, the island of Madeira offers a luxury mountain yoga retreat overlooking the Atlantic Ocean. Daily yoga sessions commence with an opening consultation by an expert Ayurveda doctor, which can then be followed up by regular individual consultations at your personal request. With weekly Ayurveda workshops and cooking courses also available, experience a yoga & Ayurveda holiday which combines these ancient practices for total physical and spiritual rejuvenation. Re-energise with a wide range of Ayurvedic spa treatments or explore more of your stunning surroundings with canyoning or mountain biking.

More information: View Galo Ayurveda Cleanse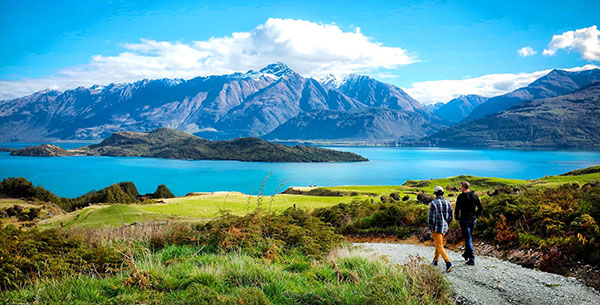 Connect your mind, body and soul in the mountains at Aro Ha

This mountain yoga adventure awaits you in the picturesque sub-alpine terrain of New Zealand's Southern Alps, overlooking the serenity of Lake Wakatipu. Make the most of your relaxing surroundings to find your inner-zen on a yoga & meditation holiday with several yoga and meditation sessions in a studio with mountain views. Alongside regular therapeutic massages, explore with sub-alpine hikes or kayaking and discover how the rugged Southern Alps contrast to the calmness of the unbroken lake. With an emphasis on connectivity of the body, mind and mesmerising landscape, achieve total well-being at this mountain yoga retreat.

More information: View Aro Ha Wellness Adventure
Talk to one of our Travel Specialists on 0203 397 8891 or contact us here to discuss tailor-making your perfect yoga holiday.