The Best Gardening Retreats for Mindfulness
24 September 2020

24 September 2020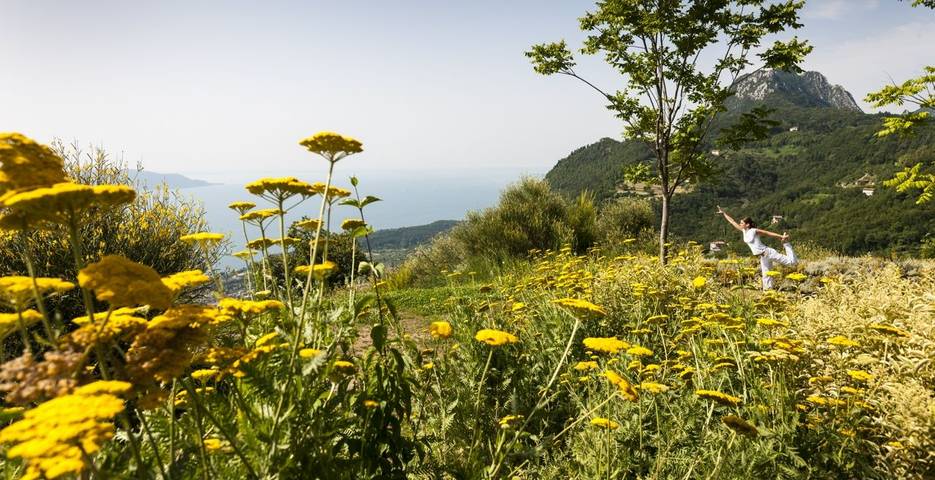 Gardens aren't just for green fingered folk, whether you're a flower fanatic or just looking for a place to relax and unwind, holidaying amongst idyllic gardens and spectacular groves can provide the ultimate mindfulness break. The great outdoors provides the perfect escape from everyday stress and surrounding yourself with the beauty of the natural world can be incredibly beneficial for you both mentally and emotionally. Even taking ten minutes outside in a natural environment, particularly an aesthetic one, can have lasting calming effects and has been shown to drastically improve a person's mood and reduce stress-related depression.
So why not step away from your desk and venture out into the peaceful world around you with our best gardening retreats for mindfulness. From a farm-to-table experience in St Lucia and botanical gardens in Marbella, to walks through the rolling hills of Yorkshire, these holidays ensure you get the time and space you need to relieve stress and settle your mind, for a calmer and happier sense of self.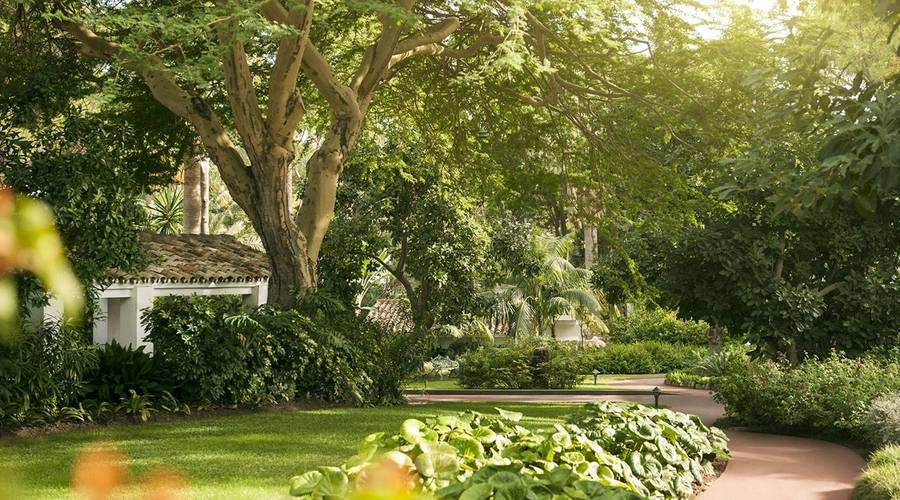 De-stress in the glorious Mediterranean sunshine and marvel at the exotic botanical gardens of orange, lemon, avocado, fig, and banana trees on this peaceful Andalusian escape. With delicious cuisines, spa treatments and a range of activities, including yoga, pilates, golf, and water sports, you can jump into holiday-mode and forget about all your worries from home. A fusion of wellness activities, lush gardens and panoramic ocean views will ensure you relax into your emotional healing break and leave feeling refreshed and rejuvenated.
Information and Booking: Marbella Club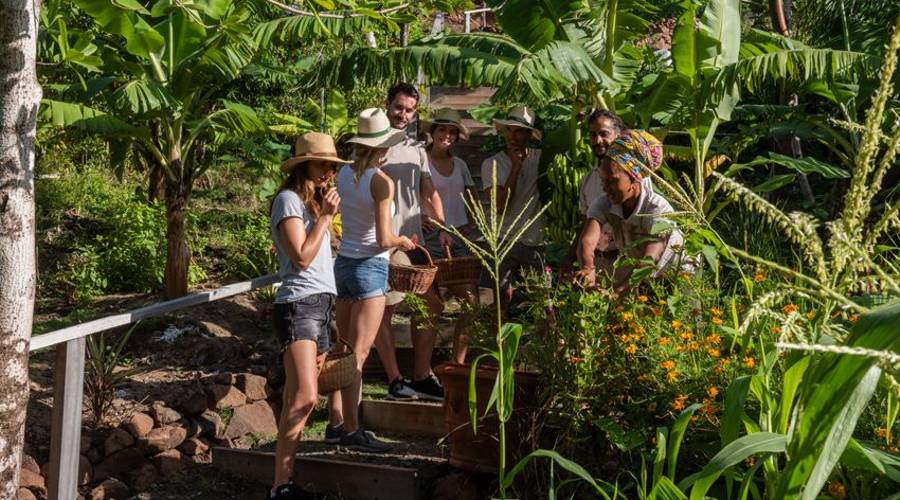 A nutrition-friendly holiday like no other, discover the Rastafarian lifestyle with BodyHoliday's ITAL experience. Walk around their organic garden, learn about the methods and benefits of sustainable farming, and prepare and enjoy your own meals from your chosen produce for a unique farm-to-table experience. As you explore the unspoilt rainforests and natural waterfalls of St Lucia, you'll witness the incredible natural environment work wonders for your mental health and vitality, magnified by the spa treatments, workout classes and exciting activities that this wellness retreat has to offer.
Information and Booking: BodyHoliday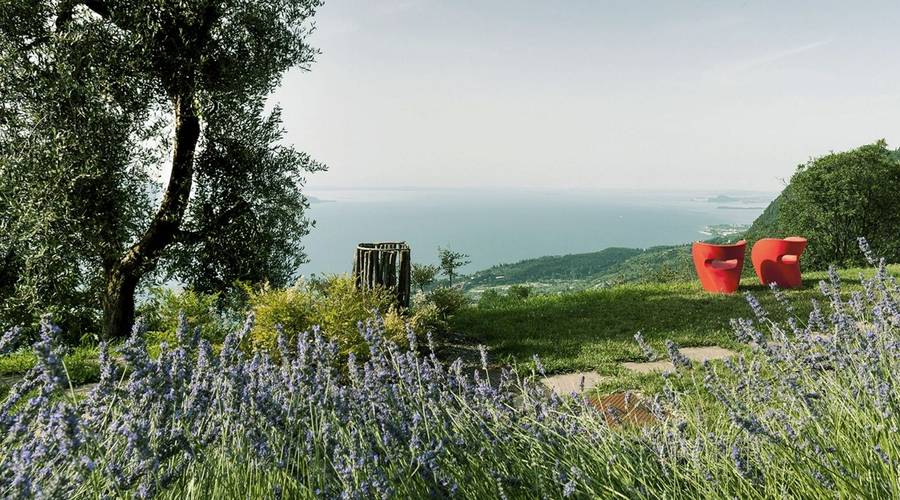 Natural parks, wooded terraces, and olive groves overlooking the magical Lake Garda – what more could you want? A picturesque spa retreat boasting vistas of one of the world's most beautiful locations, this wellness break includes indulgent therapies, invigorating classes, and gourmet healthy meals, making it a luxury wellness haven. The 5-star destination sits among traditional gardens and exquisite groves that offer a tranquil escape from day-to-day stress, allowing you to uncover Italy's hidden gems whilst you rediscover a sense of contentment.
Information and Booking: Lefay Resort & Spa Lago di Garda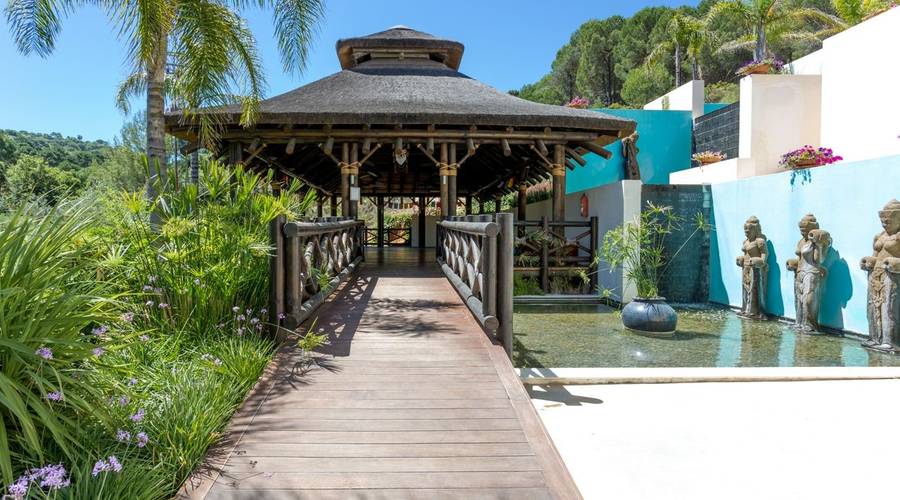 Treat yourself to a charming Andalusian hideaway nestled in the heart of the Sierra de Las Nieves Nature Park. With oriental inspired tropical gardens enriched with streams, waterfalls, and fountains, this wellness retreat provides a sanctuary for mindfulness and relaxation, complemented perfectly by the stunning orange groves. A fitness holiday that caters to all needs, you can stay active with mountain biking, hiking, and swimming, before giving in to a pampering with Ayurveda and aromatherapy massages in the holistic spa.
Information and Booking: Shanti Som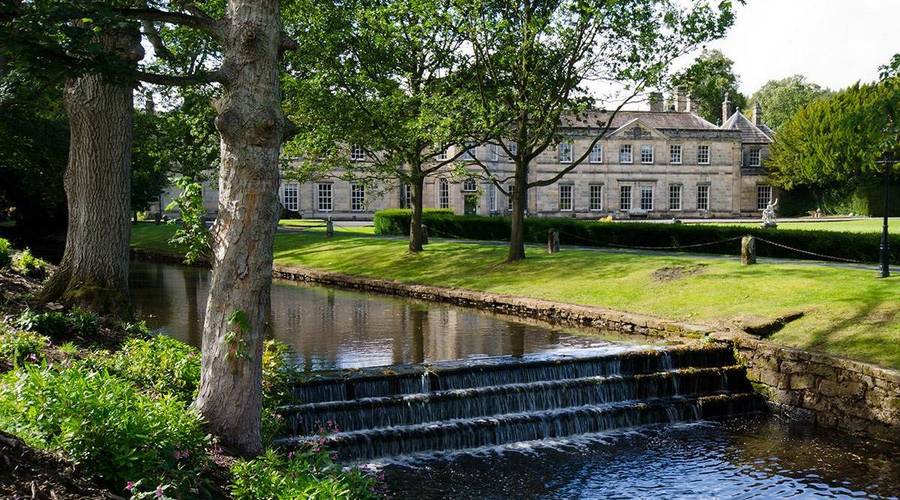 You don't need a plane ticket to get your mindfulness fix with Grantley Hall's luscious, manicured grounds and Japanese Gardens just a stone's throw away in the magnificent Yorkshire countryside. Grab a picnic and explore the rolling hills and National Trust parks around you, and give your mind and body a well-earned de-stress break surrounded by therapeutic natural landscapes. Finish off your evenings with a luxurious treatment in the Three Graces Spa, before a delicious Michelin starred meal for dinner.
Information and Booking: Grantley Hall
Talk to one of our Travel Specialists on 0203 397 8891 or contact us here to discuss tailor-making your perfect gardening wellness holiday