Combat Stress on Holiday With a Mental Makeover
02 March 2017

02 March 2017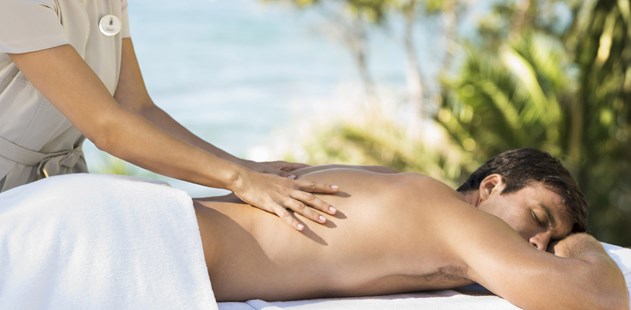 Stress is the 21st Century version of a health epidemic. At its' subtlest level, stress will ruin your day; but at its most harmful, it'll ruin much more than that – your self-value, relationships, sleep, and health. The worst thing is, we often don't notice how stress creeps up on us. So isn't it about time to fight back and address it ourselves?
We've carefully selected 6 of the best wellness holidays out there to help you combat stress and bring you back into the glowing, bountiful individual that you truly are. Prepare to schedule in some me-time as you jet off to a de-stressing wellness sanctuary nestled within naturally stunning locations of the world.

Whether you want to take some time in silence, soothe the mind through spa treatments, or address your emotional balance head-on, we've got the healthy holiday for you. Each wellness programme is structured to tackle the issues of stress in its own way, and will ultimately be tailored to your exact needs; so, sit back, relax and breathe in the new you.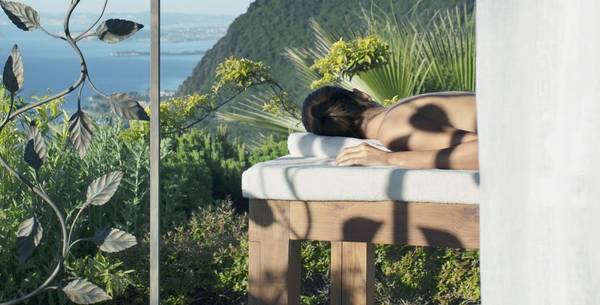 Relaxing outdoor treatments at Lefay Lago di Garda

Change your life in ways you may never have thought possible on the Sleep Well retreat at Lefay Lago di Garda. This unique psychological programme works by combining state-of-the-facilities and expert therapies, to improve your sleep quality and restore your energy levels. Kick start your de-stress holiday with an initial examination and medical interview to tailor-make your stay to the needs of your mind and body. Set within a backdrop of the stunning Lake Garda this is the perfect location for those wanting to get away from it all and fully focus on mind rejuvenation on a healing holiday.
Information and Booking: Lefay Resort & Spa Lago di Garda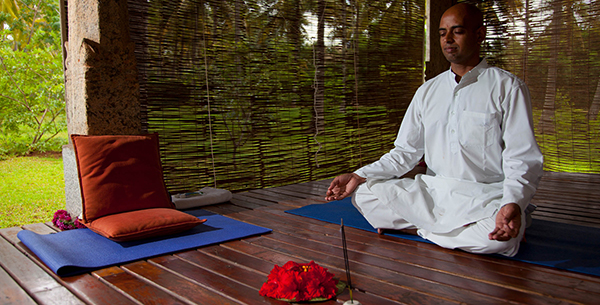 Find inner peace at Shreyas

Get back to your inner self on a peaceful, silent retreat set within 25 acres of lush vegetation in central-southern India. After an initial wellness consultation, an assessment of your stress levels will be made and directly addressed over the course of your stay. With the guidance of experienced practitioners, learn to beat stress whilst on holiday with meditation techniques to help root out any unwanted habits that are blocking your path to emotional freedom. This process will be combined with daily yoga classes and rejuvenation massages to further aid your mental makeover.
Information and Booking: Shreyas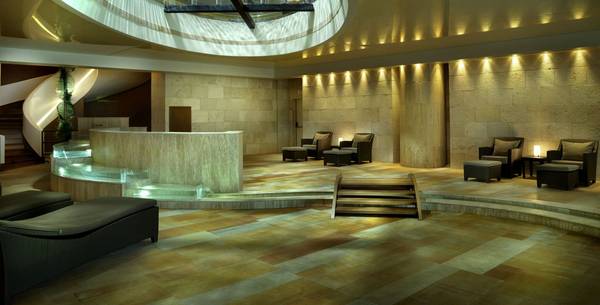 Spa at Porto Elounda

Prepare to indulge on a beach spa holiday looking over the exquisite Mirabello Bay with this anti-stress, spa package fit for royalty. This wellness haven is ideal for a thorough relaxation and pampering spa holiday as you'll get to indulge in a palatial variety of therapeutic treatments to truly iron out any stresses from your body. Personalised facials, Shiatsu massages, Reiki, yoga sessions and complimentary access to the sauna and Hammam are just some of the benefits on offer. This is a luxury wellness holiday designed to alleviate the daily build-up of stress by unwinding the body and mind.
Information and Booking: Porto Elounda Golf & Spa Resort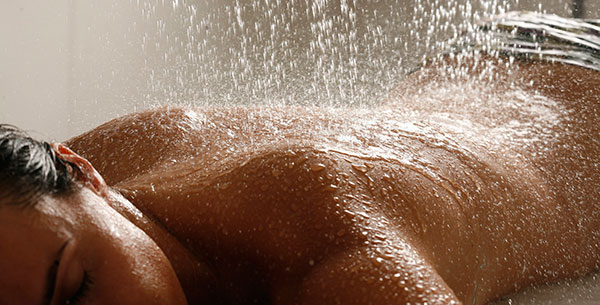 Try water therapies at Vilalara Longevity

Set within 11 acres of luxury, with unbound access to Turkish baths and personal consultation sessions highlighting meditation and mindfulness – this is an Algarve healthy holiday with a difference. Under the careful guidance of Shantidevi Morton, you will be lead through a process of mindfulness to tackle the accumulation of daily stresses and strains that are trapped within the body. By assessing the states of 'doing' and 'being' Shantidevi Morton will educate you on how to balance your work-life ratio and thus become more present in the here and now on a meditation retreat. This educational yet mentally revitalising approach will leave you truly de-stressed.
Information and Booking: Vilalara Longevity Thalassa & Medical Spa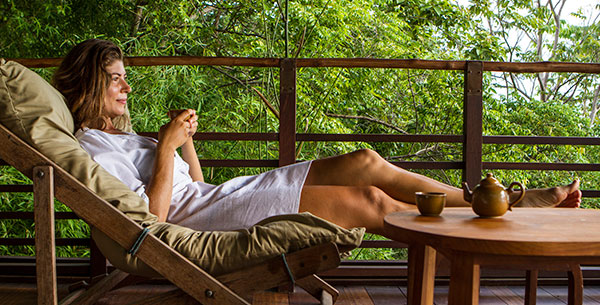 Unwind at Kamalaya

Kamalaya is a luxury wellness retreat built around a Buddhist cave on the southern coast of Koh Samui, Thailand. Indeed, it's the place to be for rebalancing mind, body and soul on a singles holiday. The programme combines the best ways to manage stress, featuring wellness consultations and focuses on moderating the stresses of the mind through expertly delivered body treatments. The therapies come from the Ayurvedic and Thai disciplines, and work in unison with yoga, meditation and breathwork. The net result of this approach thus leaves the guest soothed internally and externally, allowing for total recapitulation and revitalisation.
Information and Booking: Kamalaya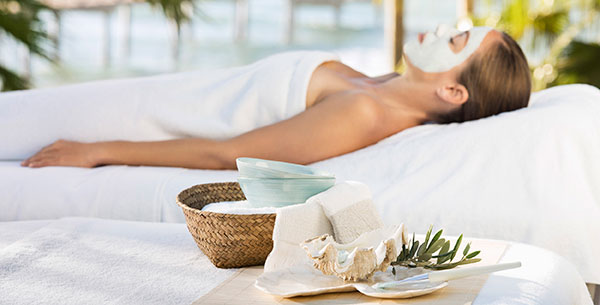 Indulgent spa treatments at Marbella Club

Find peace on a luxury spa holiday within 10 acres of this exclusive resort set on the "golden mile" of southern Spain. The emphasis of this health programme is to cultivate healthy emotional balance through a personalised, private experience that allows guests to rid themselves of any hidden stresses. Initial coaching and medical consultations are followed up throughout ones stay and melded with the appropriate training sessions. In this way, the body is utilized as a mechanism for stress relief. Alongside this, a variety of massages are intertwined with stress management sessions to provide a complete service of peace and calm. 

Information and Booking: Marbella Club
Talk to one of our Travel Specialists on 0203 397 8891 or contact us here to discuss tailor-making your perfect de-stress holiday.