Fitness Retreats on the Increase
25 March 2015

25 March 2015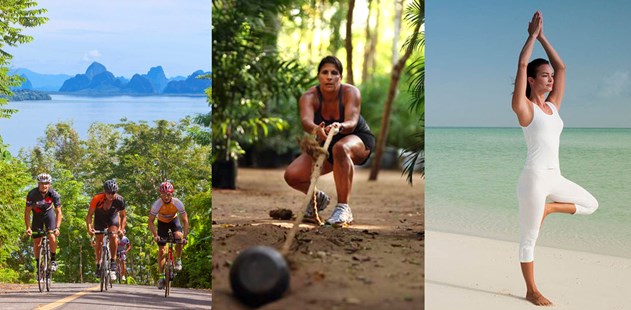 Britons planning a fitness holiday has doubled in the past year according to new research published by Travelex. Britons are ditching their typical fly-and-flop holidays for fitness retreats; with one in three people wanting to 'tone up' on holiday and nearly one quarter looking to lose weight. Health and Fitness Travel has supported these findings through our own research, which revealed that staying active on holiday is now important to 82 percent of people.
Our co-founder of Health and Fitness Travel, Paul Joseph says; "Gone are the days when people want to return from holiday feeling sluggish with waistbands that little bit tighter. People don't want to sit on a beach sunning themselves for 10 hours a day, they want to return home with lasting benefits, long after the tan's faded".
"A health and fitness holiday can be a great way to reset the body, learn a new approach and develop good habits to bring home. With our collective life spans increasing by approximately 30 years, the importance of a healthy lifestyle has never been so great".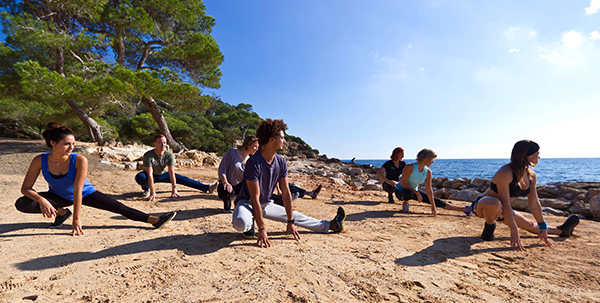 Work out with group fitness classes at 38 Degrees Northin Ibiza 

As British people become more aware of the importance of staying fit and healthy, their holidays now reflect this trend, with an increase in enquiries and bookings for fitness retreats, yoga breaks and weight loss retreats. Developed for clients wanting a more flexible approach to their fitness holiday, we designed our exclusive collection of Fusion Fitness™ Holidays. Allowing holidaymakers to tailor-make their ideal wellness holiday from a blend of four fusion elements; Cardio, Strength & Sport, Mind & Body, and Renewal.
With fitness retreats undeniably on the increase, from learning to trapeze in St Lucia, beach bootcamp training in Ibiza, Nordic walking in the Alps and Aerial yoga in Asia, people of all interests are now looking to utilise their precious holiday time to prioritise their health and fitness.
Talk to one of our Travel Specialists on 0203 397 8891 or contact us here to discuss tailor-making your perfect fitness holiday.