Holiday Like a Celebrity
29 June 2011

29 June 2011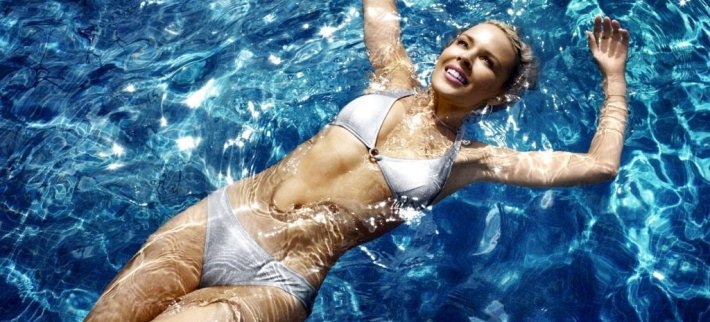 Would you like to holiday like a celebrity? They are often seen relaxing in magnificent holiday destinations when they want to escape the pressures of their paparazzi fuelled life. We, too, require a quick getaway from our daily working life so that we can be transported into our own personal paradise. But in today's world, you can go on these breaks without a large bank account and enjoy your next health and fitness holiday.
So why are celebrities inspired by a healthy lifestyle? These active and wellness escapes are extremely popular as they contain health and fitness programmes, which are specifically designed to be fun, challenging and offer less traditional exercises. Now, more than ever, celebrities need to look and feel great, which involves maintaining their beautifully sculpted bodies so as to remain in the public eye for a lifetime. A wellness getaway would not only allow you to keep that unnecessary weight off but to enjoy exercising, which over time can become tiresome.
Each spa and sport inspired destination has varying health packages and can be catered according to sex, individual health needs and goals. A celebrity health conscious hideaway can range from yoga and Pilates in the Caribbean, to a spa experience in the Maldives, right up to circus sports in St Lucia.
After your workout, indulge in an exquisite dining experience or simply bask in the glory of your beautiful surroundings and culture.  So, here are the top five celeb health resorts meaning that you too can escape to paradise just like your favourite celebrities do.


SHA Wellness Clinic
Spain
Set within the breath-taking background of the majestic Pyrenees and beautiful mountain scenery, the SHA Wellness Clinic experience is comprised of a four or seven day programme where your fitness regime allows you to re-energise. This not only includes an initial medical consultation and stress management consultation but a one to one with a nutritional and natural therapies expert as well as a personal trainer. Guests at this resort can expect a luxurious four night stay in a suite and receive personal privileges such as a personalised post treatment health plan and two months follow up consultations by email. Many celebs such as Kylie Minogue, Naomi Campbell and Simon Cowell have graced these surroundings and have participated in activities such as Tai chi, healthy cooking, walks and lectures. The clinic also offers an award winning spa and a quaint tearoom for pure indulgence.


The BodyHoliday, Le Sport
St Lucia
Amidst the spectacular landscape of natural waterfalls and unspoilt rainforests, The BodyHoliday, Le Sport, represents a luxurious health and fitness service that also offers an authentic cuisine to tickle your taste buds and allows you to shape and create your own fitness experience. Its award winning wellness centre offers one daily spa treatment to be chosen from a menu which includes a sensual Aromaspa ocean, wrap as well as a fiery Lucian lime and ginger scrub. Guests can participate in daily yoga and Pilates classes as well as enjoy water sports such as windsurfing or land sports such as tennis or cycling. Celebs such as Amy Winehouse, Charlotte Church and Emma Bunton have all visited this resort to rejuvenate and re-energise.


Canyon Ranch
Arizona
Feel like you're on the top of the world when you arrive at the exclusive Canyon Ranch, which is home to the vast Sonoran desert in southwest America. For those with a busy lifestyle, this all-inclusive resort provides the perfect opportunity to relax, renew your senses, discover new experiences and learn to live a healthy lifestyle. Private consultations are available with more than 60 professionals and guests can choose from over 40 fitness complimentary classes every day to include, yoga, dance classes, as well as guided walks and biking excursions to create your own adventure. More spa, sports and wellness rewards are available depending on the length of your stay. Celebs such as Sting, Oprah Winfrey and Julia Roberts have all been to this award winning retreat.


Sandy Lane
Barbados, Caribbean
Engage in the vibrant nightlife and constant celebration in Barbados when at Sandy Lane resort, which is also the celebrity home of Rihanna. Experience nothing less than supreme service and elegance as you stay in a resort that offers fantastic activities for children as well as an exclusive health spa with impeccable facilities. Activities include no less than 45 holes of golf, daily fitness classes of yoga, Pilates and circuits as well as a varied selection of non-motorised water sports. Celebrities like Simon Cowell, Hugh Grant, Richard E. Grant, Lulu, Andrew Lloyd Webber and Jeremy Clarkson all relish a holiday here.


Baros Diving and Wellness Centre
Maldives
Enjoy a relaxing atmosphere on a majestic coral island surrounded by a kaleidoscopic landscape when at the Baros Diving and Wellness centre in the Maldives. Wellness treatments are coupled with alfresco or fine dining experiences with an extensive wine collection that can tempt your pallet. There are two main wellness programmes to choose from, the first one being the 'tropical wellness' package, which offers a steam bath with seaweed experience and a seaweed dinner made with fresh ingredients from the sapphire sea. The second package titled 'Indian Ocean Charm' tantalizes you with more fitness activities such as one water sport activity including diving and snorkelling. Famous faces that have visited include Fearne Cotton, Davina McCall, Liz Hurley and Arun Nayer who have indulged in crystal clear waters on this private island.


Talk to one of our Travel Specialists on 0203 397 8891 or contact us here to discuss tailor-making your perfect healthy holiday.