Laura's Review of Grayshott Health Spa Hotel, Surrey
10 September 2018

10 September 2018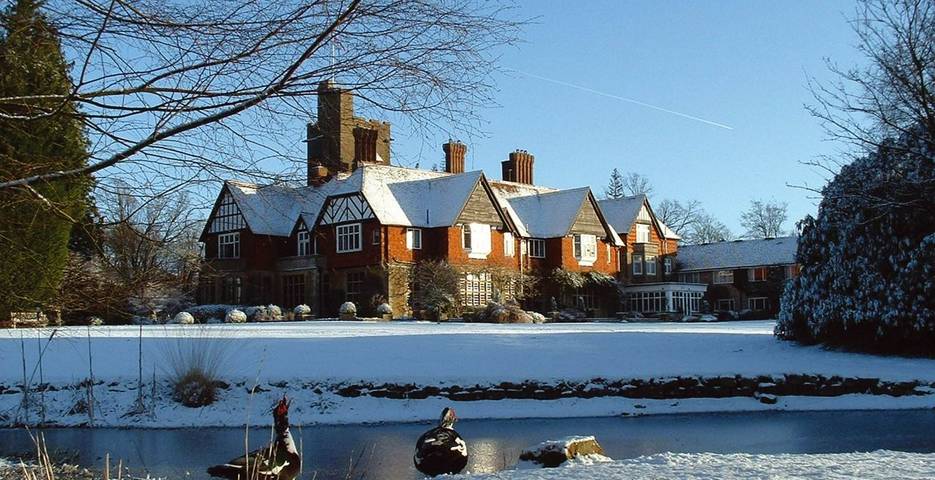 What makes Grayshott Health Spa special?
Grayshott Spa is a truly traditional English spa with a primary focus on well-being. Set in a rural location within 47 acres of National Trust land, its unique, peaceful, stress-free environment centred around therapeutic spa treatments, exercise and healthy cuisine is unlike any other spa in the UK. The caring, personal service and sincerity of the staff means it's a great place to unwind and recuperate.



How was the food?

Nutritious, delicious and for the most part, locally sourced; the dishes are light and imaginative. The large dining table for the breakfast and lunch buffets are filled with balanced, low-calorie, colourful, healthy, fresh food and the 3 course a la carte dinner menu offers an array of beautifully presented and flavoursome cuisine. I particularly enjoyed the Thai Crab Cakes with vegetable salad and coconut sauce (the cocoa chocolate and chia pudding was also amazing). For those on a singles holiday there is a 'sharers' table, which I thought was a nice touch. A rather lovely feature of a stay at Grayshott Spa is the nightly gathering of guests for canapés and non-alcoholic mocktails in the Drawing Room before dinner. All meals during a stay are included, from dinner on the day of arrival to lunch on the day of departure.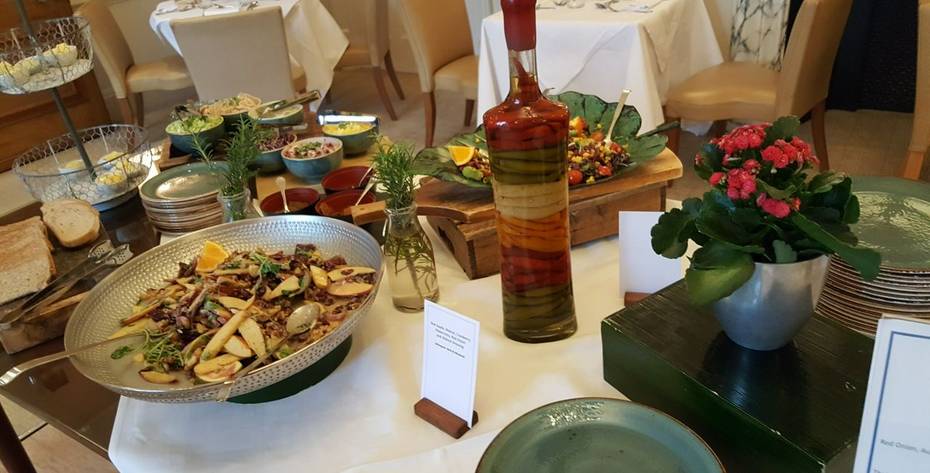 What was the spa like?
The spa is separated into three areas. The pool area features a good size (39ft x 23ft) but quite shallow (3ft to 4.3ft) heated swimming pool, as well as a separate hydrotherapy pool and jacuzzi with neck massage jet. Surrounding the pool are sun loungers which you can lie on and relax. Towards the changing rooms there are separate male and female spa facilities including a relaxation room, steam room, sauna and plunge pool. I particularly liked the tranquil decoration of this spa area, with beautiful paintings and plants (you can also help yourself to lemon water and herbal teas). Close to the gym, there are 36 spa treatment rooms, where you can choose from a range of complementary spa therapies. It was here that I experienced a Rose Indulgence Massage designed to target areas of fatigue and premature ageing. A soothing back massage relaxes and calms, while an application of rose oil to the entire body left my skin feeling silky and rehydrated.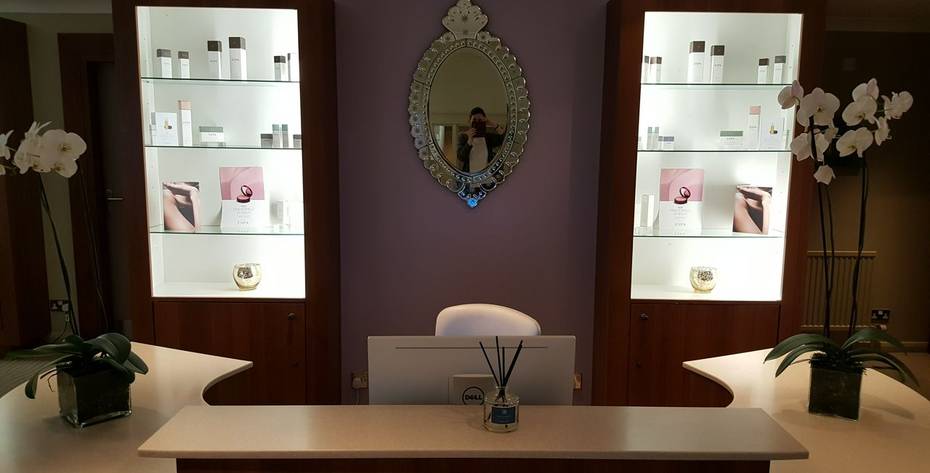 Tell us about the activities?
The mirrored fitness studio is where both fitness and more holistic classes are held. Suitable for most fitness levels, there are between 7-10 group classes per day ranging from Total Body Conditioning, Yoga and Zumba to gentle walks of the grounds. The large gym area provides an array of aerobic exercise machines (treadmills, bikes, cross trainers, vibro-plates etc) and a weights area. Other activities include borrowing a bike (there are 4 mountain bikes, just ask at reception) to cycle around the beautiful surroundings. There is also a 9-hole par 3 golf course and 2 tennis courts.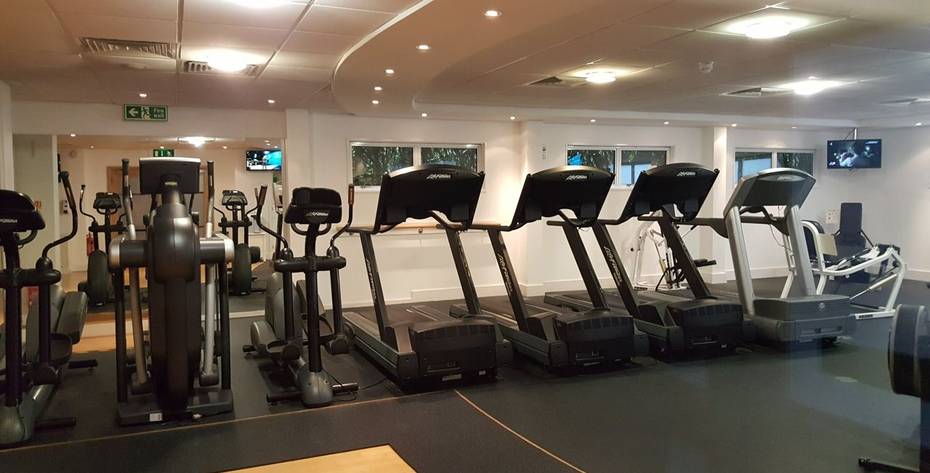 Who would you recommend Grayshott Health Spa to?
A break at Grayshott Health Spa is a great option for solo travellers, a coupes spa break or groups of friends. If you are staying on your own, you can choose (but are not compelled) to join a shared table at lunch and dinner if you want to socialise. It's perfect for anyone who wants to relax in the countryside away from city life and totally switch the mind off.


What did you take home?
Knowing there is such a wonderful health spa hotel so close to London, where you can easily escape in around an hour and totally recuperate.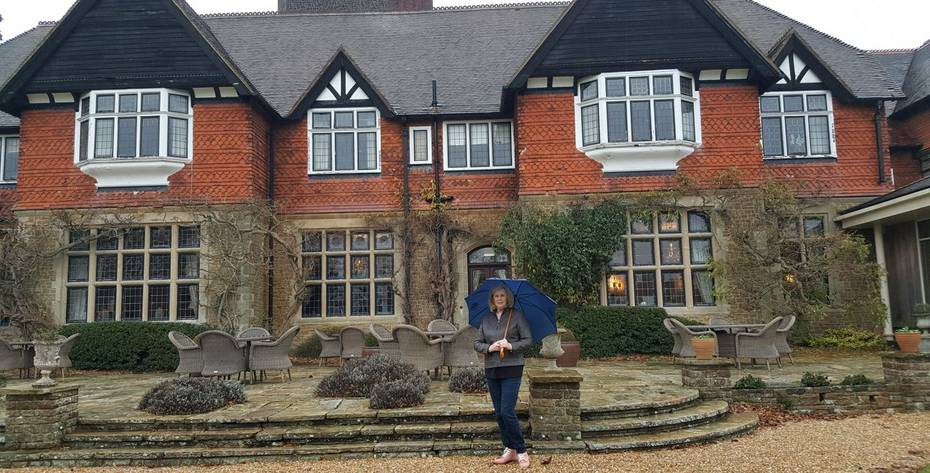 How to Book
To request a quote or for more information visit our Grayshott Spa page.
Talk to one of our Travel Specialists on 0203 397 8891  or contact us here to discuss tailor-making your perfect wellness break.
Fact Box
Best time of the year to go: Anytime
Months to book in advance for: June – August, December
No. of Rooms: 59
Check-in/check-out: 14:30/11:30
Wi-Fi: Yes
Children: No
Reception: 24h
Alcohol: Yes 
Address: Grayshott Spa, Headley Road, Grayshott, Near Hindhead, Surrey, GU26 6JJ