Olivia's Review of Komune Resort
23 December 2019

23 December 2019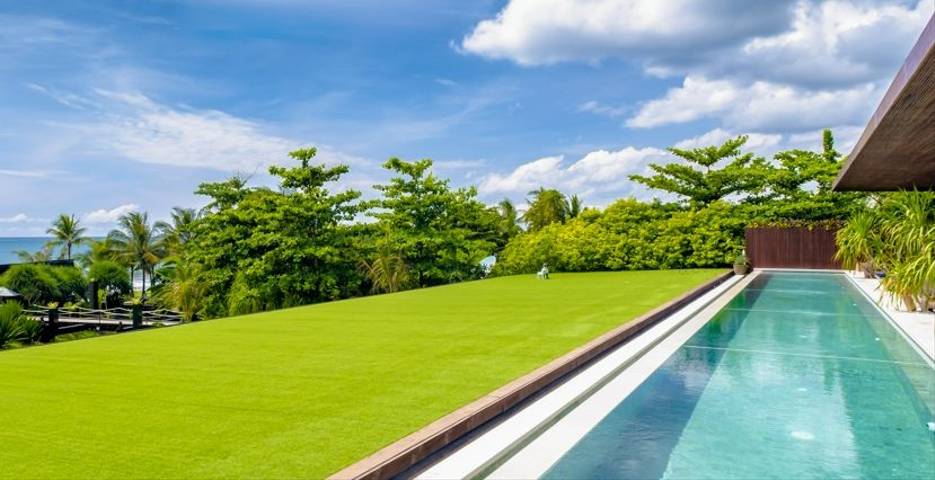 Our wellness travel specialist Olivia Trussell spent 7 amazing nights at Komune Resort and Beach Club Bali and tells us why all mum's deserve and need a mumcation…

I will preface my review with four words - sublime, rejuvenating, hidden gem.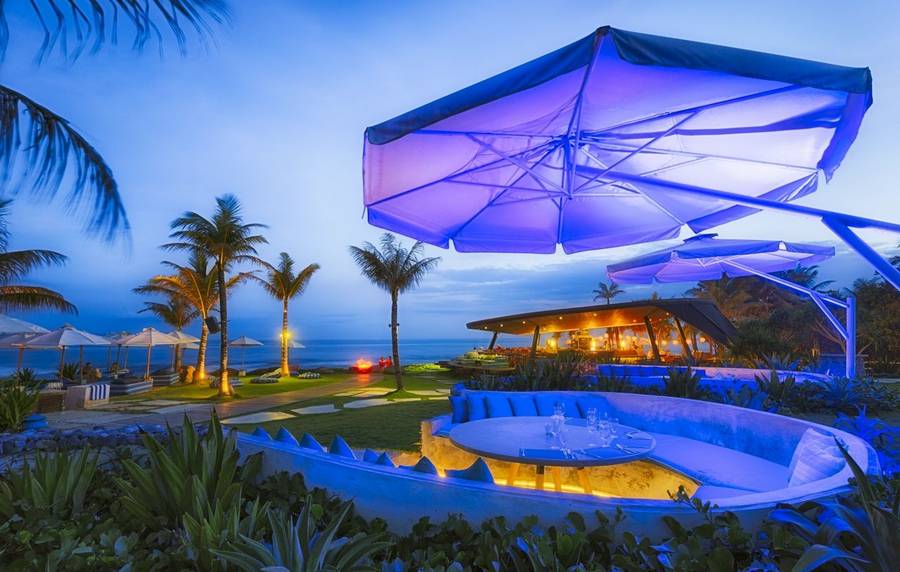 As I arrived at Komune I felt surprised by the understated signage, simple entrance and reception. It seemed I was in the middle of nowhere, in a more basic health resort. However, I was swiftly ushered through an impressive garden boasting certified organic herbs, fruit and vegetables, where tranquility suddenly embraced me - I truly felt awash with calm. After a quick chat with the resort's program manager Andrea, a radiant and gorgeous Australian woman who walks the talk in terms of health and fitness. I arrived at my room, a stunning beachfront pool suite. The suite would easily fit into a 5-star luxury resort category, however the room rate more reasonable (Komune is a 4.5-star rating). It felt luxurious yet homely and I immediately experienced inner gratitude for being there. Looking out across the ocean, I could see many surfers riding the waves of the famous Keramas surf beach. An inviting pool (attached to my suite) was enticing me to get into the spirit of this tropical escape from the everyday routine of work, home, family and motherhood.

Many mum's feel guilty for prioritising themselves and taking time out to rest, restore and have fun. In my experience, doing this is a key component to be a good and giving parent. When I return from a journey such as this, I am instilled with energy, inspiration and interesting stories to share. It creates a sense of appreciation for family members as we all miss each other - by adding some space between us, our perspectives broaden, and we learn that appreciating our family is vital for these relationships to always flourish. Sure, I felt guilty when I left for my Bali escape however these feelings rapidly dissipated as I stepped onboard the flight, direct from Adelaide to Bali (only 5 hours too)!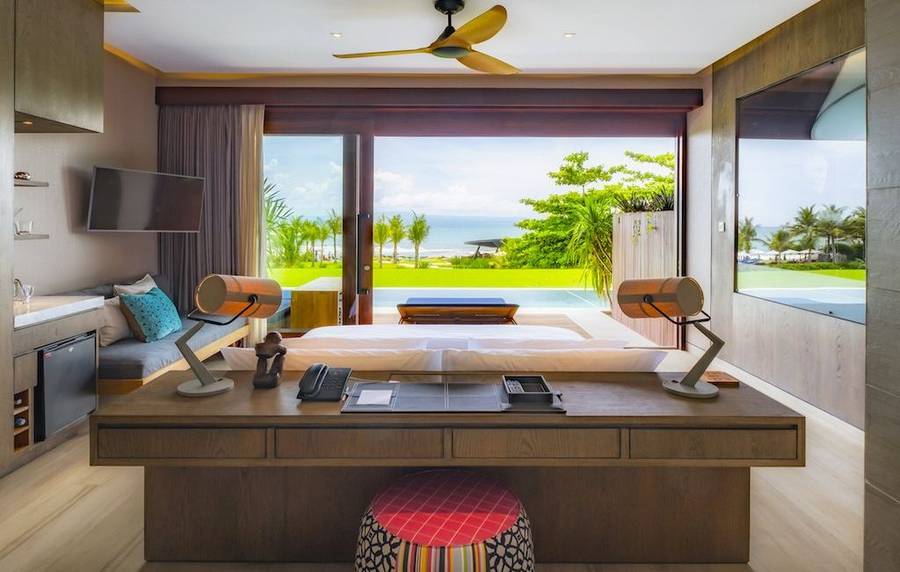 Feeling inspired? Talk to our specialists on 0203 397 8891 or contact us here to discuss tailor-making your Komune Resort & Beach Club holiday. 
Some people feel afraid to visit Bali due to previous issues, a focus in the media. I felt 100% safe travelling alone as a woman. Komune is located on the eastern coast of Bali, a peaceful and safe refuge away from busy areas such as Kuta and Seminyak. It is like any other city or place, where you will avoid certain spots to enhance your safety. For a spot of shopping, in a quieter village, I would recommend heading into Sanur - much more enjoyable and civilized for market shopping and only a 30-minute drive from Komune. One can take a few cool t-shirts home for the kids and not spend a fortune, whilst supporting local families.

The airport is reasonably close too and took around 45 minutes, a straight and easy run. I found the Balinese people internally beautiful, honest and safe to be around – when I arrived I had decided to stay put at Komune, however felt more safe than at home and decided to take a trip up to Ubud to be blessed by the famous healer 'Made Lunas', who I read about in Elizabeth Gilbert's book, 'Eat Pray Love' many years ago. I had heard people come away feeling more positive, uplifted and energized and this is exactly how I felt after spending time with Made. He blessed me, said prayers and told me a little more about my future! As I left Made, I truly felt genuinely blessed by the spirit of Bali and its sacred center Ubud.
'I found the Balinese people internally beautiful, Honest and safe to be around'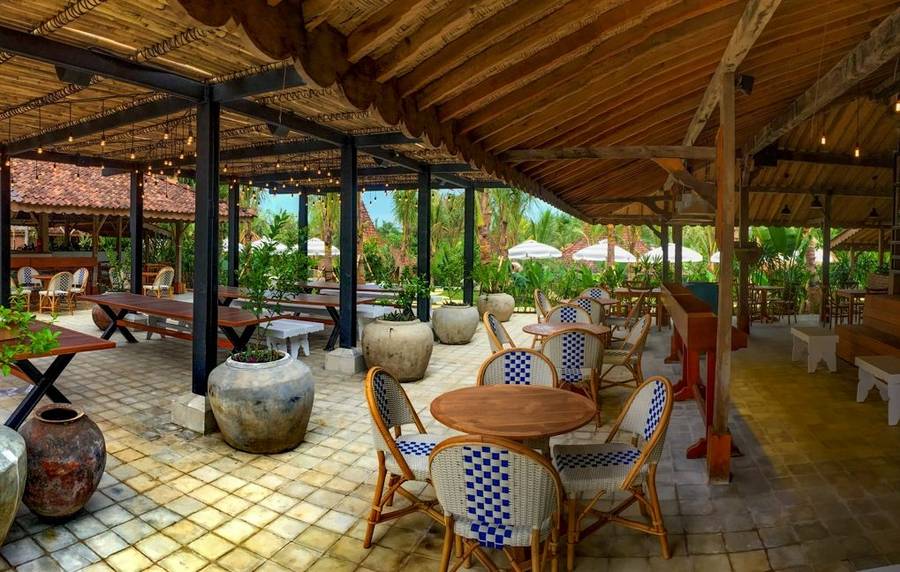 Prior to arriving in Bali, I had been suffering stress and anxiety for a few reasons - some of them common to most parents in today's world. I was experiencing eczema and allergies that I had not had previously. During a week at Komune I was able to pause, unwind and let go of menacing thoughts. Time spent in the Health Hub where you will discover an amazing lap pool adorn with sun-lounges emerged within the water and adults only, a healthy casual café where creative and delicious vegetarian meals and nourishing juices are on offer, not only cleared my skin but made me feel invigorated and uplifted.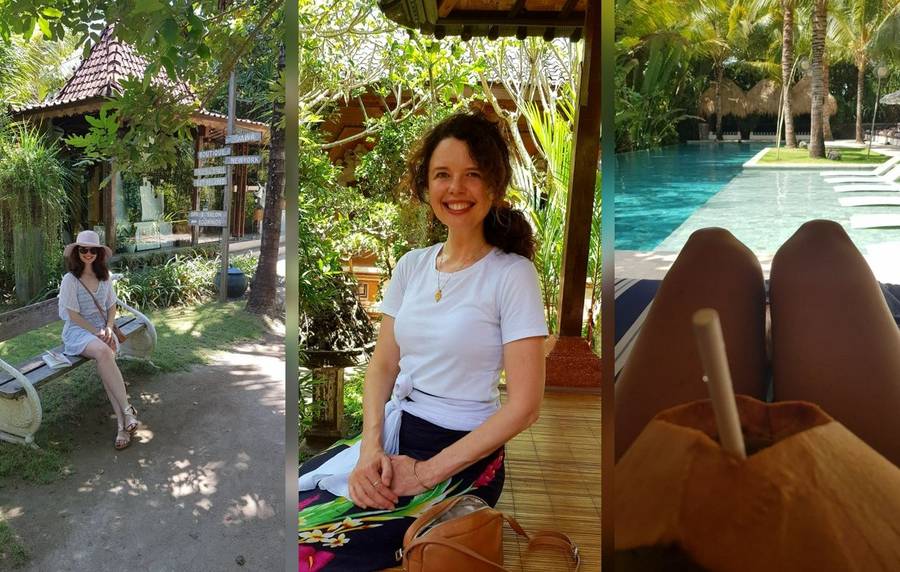 I loved the balance at Komune – I could totally immerse in a self-made program or hang out alone in my suite reading and relaxing by the pool. I chose to participate in 'Yin Yoga' (a deeply gentle and restorative yoga style) and meditation - I will say the Yin Yoga class is one of the best I have experienced in the world. Linda's class is magical – her gentle yoga classes, mesmerizing voice, music and presence made for a hypnotic experience I will never forget. These classes take place inside the Beach Shala, offering a picturesque view of the surf beach (locals bathe and play in the water as the quiet class takes place). It is quite moving and spectacular. Linda mentioned she is new at Komune and therefore I am certain you will find her there if you make the best decision of your life and go there too.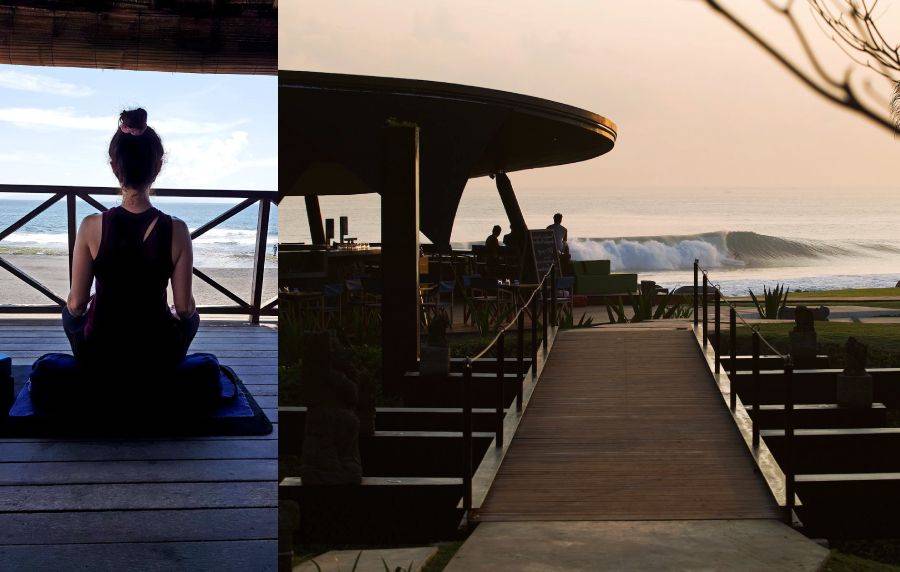 What is a 'mumcation' without spa treatments? What I adored about their Day Spa is the traditional, yet classy vibe it radiates. My first and favorite treatment was the 'Vitalize Specialty – Rejuvenation Vacation'. Oh, my goodness…this 170-minute treatment, made up of Balinese massage, a body scrub, reflexology and topped off with a candlelit flower bath filled with frangipanis and rose petals nearly made me cry in bliss. I would additionally recommend the cream hair treatment, which infused my hair with luster and shine (it started with an amazing shoulder, neck and head massage). It takes place in a cute and quirky hair salon and an experience not to be missed. Try this treatment at the end of your stay and head home with fresh locks! The genuine approach of the therapists at Komune was apparent and I felt extremely comfortable in their presence, more so than at home in Australia. They have a natural healing touch that encompasses the true spirit and spirituality of Bali and resonates that which their main religion of Hinduism cultivates, strong values, sacred beliefs and kindness.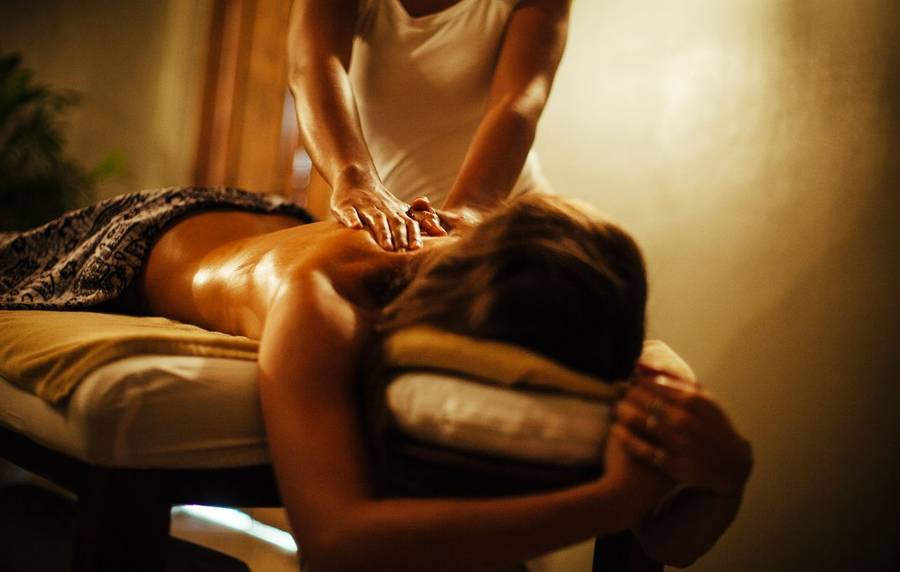 The onsite gym is great too and I spent a few sessions there doing exactly what I would at home, a quick trip to make me feel good about my exercise regime ? I certainly did not feel any pressure to visit the gym – it is a personal choice. The goal for my mumcation journey was to clear my mind, increase my health and fitness, have fun and reduce feelings of stress. My goal was completely fulfilled during my stay at Komune and watch this space, I will return very soon and next time with a group of deserving mums who also need a mumcation like me!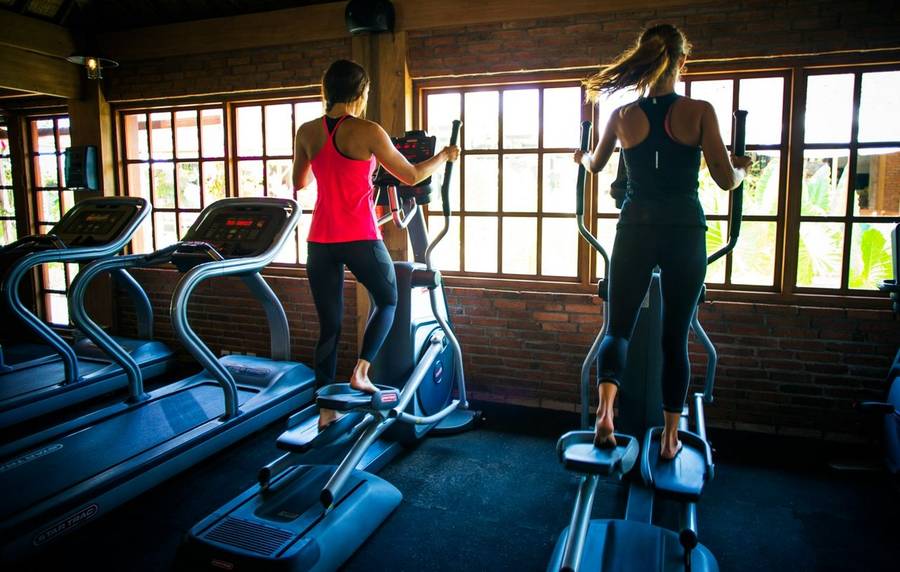 How to Book
To request a quote or for more information visit our Komune Resort & Beach Club page.
Talk to one of our Travel Specialists on 0203 397 8891 or contact us here to discuss tailor-making your perfect wellness holiday.
Fact Box
Best time of the year to go: Year round
Months to book in advance: July and August and during Easter Holidays – Please note instructor availability is limited over Christmas / New Year.
No. of Rooms: 66
Check-in/check-out: 2pm/11am 
Wi-Fi: Yes
Children: Yes
Reception/Room Service: 24 hours
Alcohol: Available in the Beach Club only
Nearest Airport: Denpasar
Address: Jl. Pantai Keramas, Kec. Gianyar, Bali 80361