Paul's Review of Six Senses Kaplankaya, Turkey
24 August 2018

24 August 2018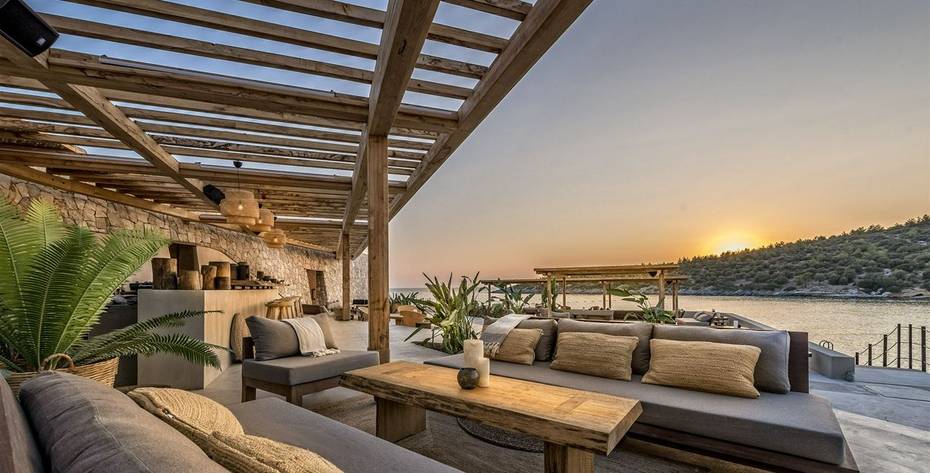 What is Six Senses Kaplankaya and who's it for?
Nestled in a secluded bay along the magnificent southern Aegean coast, the luxurious Six Senses Kaplankaya offers the ultimate private retreat. If you're looking for a high degree of personal comfort, exceptional service and the chance to indulge in a relaxing wellness break then Kaplankaya is the place for you. This Mediterranean gem opened in May 2018 and is the perfect healthy holiday destination for both adults and children looking to relax and rejuvenate in the Turkish sunshine.
Getting There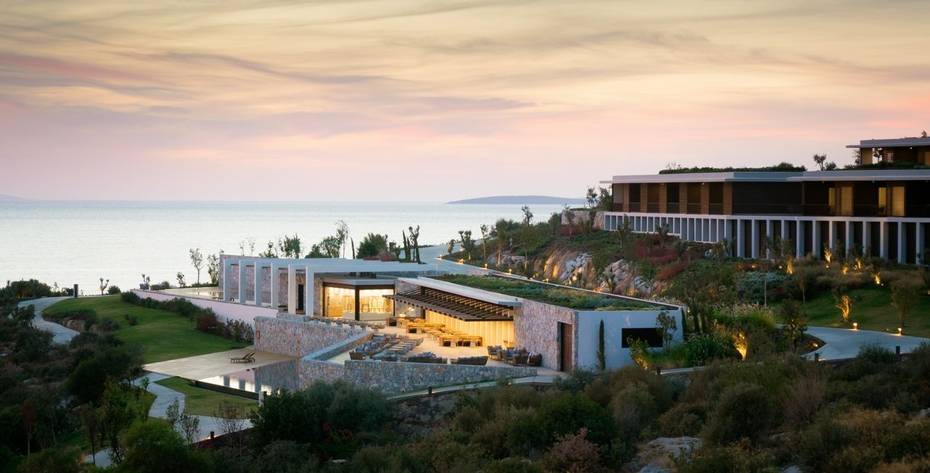 Kaplankaya's nearest airport is Milas-Bodrum International Airport which is located a one-hour transfer to the hotel by car (although yacht and helicopter are also viable options!). After a 3.5-hour flight from the UK, I arrive at the private estate of rocky terrain, gorgeous olive groves and turquoise-blue waters and am guided through a lantern-lit pathway to a beautiful sky-lit lobby.  A range of Turkish delicacies and signature beverages greet me at reception, immediately making me feel welcomed and ready to begin my trip.
The Hotel & Accommodation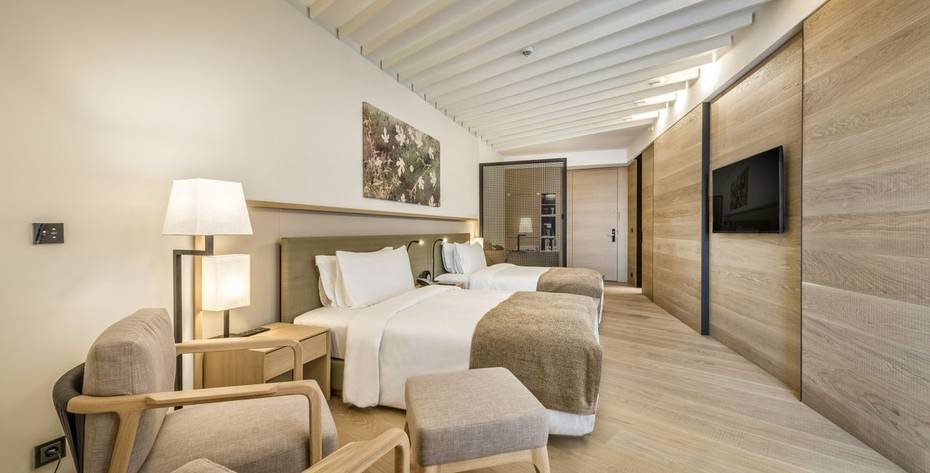 The hotel boasts an effortless combination of contemporary architecture and high-tech comforts designed by the New York based design house Clodagh design. Clodagh's designs are based on the ethos that good design supports well-being and that it can transform people's lives. Kaplankaya for example, is an eco-friendly hotel influenced by traditional Turkish architecture that exudes a minimalist yet warm and inviting ambience. This style continues in the guest rooms where natural materials are employed to complement the raw aesthetics of the surrounding landscape.
Personally, I chose to stay in the Seaview Superior Room (54 m2) for its private balcony and stunning views of the Aegean Sea. The room was incredibly spacious and the floor to ceiling windows flooded the room with natural light to create a calm and relaxing atmosphere. Other room options include a Seaview Deluxe room (54 m2) which boasts a walk-in closet and a decadent soaking tub, a Seaview Junior Suite (74 m2) which is a very spacious room with a large terrace and mood lighting. There is also the Seaview Ridge Family Villa (69m2) with a 130 sq ft private pool, offering a luxurious yet safe room option for those travelling with children.
The Spa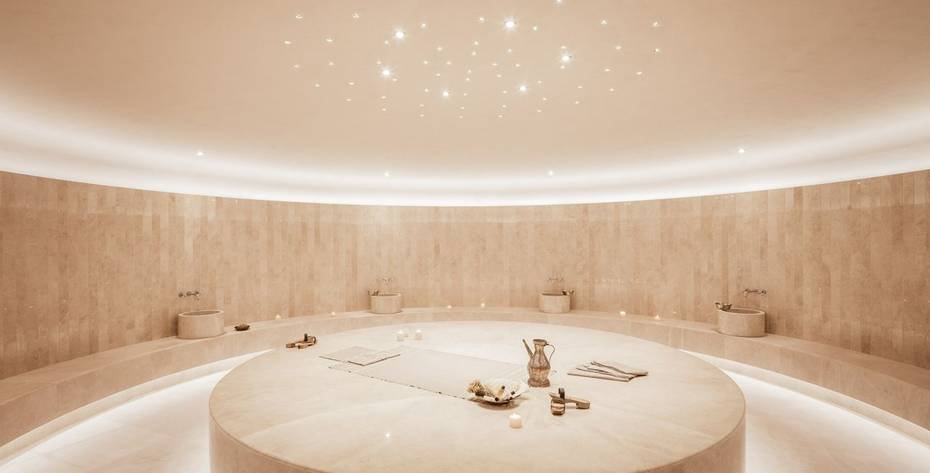 Kaplankaya's wellness facilities are so incredible that a day didn't go by where I wasn't in the spa at some point! When I arrived for my first treatment, I could not help but stand in awe at the sheer size of it (107,640 square feet!). In fact, Kaplankaya's wellness centre is so large that it made me feel as though I had the whole space to myself! The spa offers a fantastic range of holistic therapies and traditional Turkish treatments with facilities including a Finnish sauna, heated loungers, and a hydrotherapy pool, making this a great destination for a spa holiday. So, don't hesitate to delve right in as I can assure you that Erkan, Anna, Nilaj and the whole wellness team will cater to all your needs!
The first treatment I indulged in was the movement restoration massage, a 90-minute soothing massage which aims to restore movement back to the body. I would highly recommend this treatment as it's ideal for those with office jobs where movements are often restricted. Another brilliant experience was the Turkish Hammam, which is perfect for anyone looking for a Turkish spa experience. The treatment involves several steps to cleanse and relax the body with the full body scrub being particularly relaxing.
The body composition test I received was also fantastic! It takes place in a Bod Pod which is a brilliant piece of technology that quickly analyses body composition. I would recommend taking this test as it taught me a lot about my body composition, BMI and metabolism and how I can design my nutrition and exercise programme accordingly.
The Fitness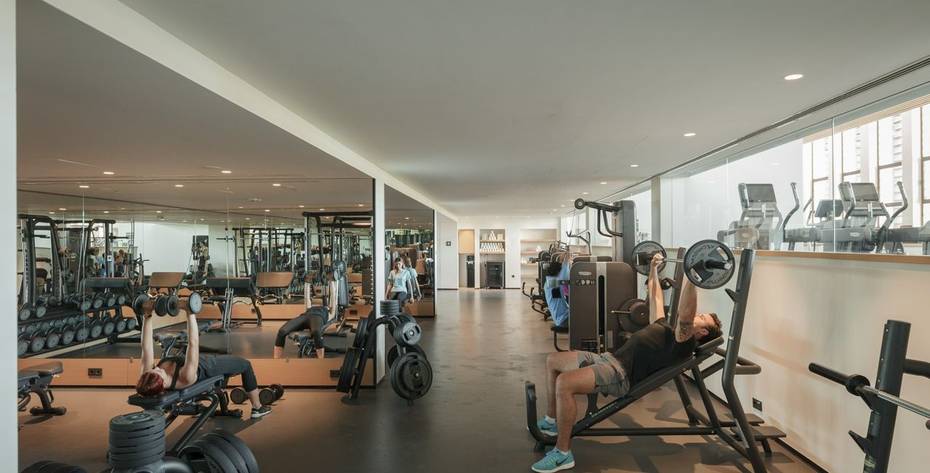 With such stunning surroundings and fantastic facilities around me I was anxious to test out the fitness facilities and I have to say they superseded my expectations! I really tried to make the most of my 7 day stay and went out of my way to try as many activities as I possibly could. I particularly enjoyed the coastal walking as it gave me the chance to explore my surroundings whilst meeting like-minded people. The water sports at Kaplankaya include sailing, canoeing, paddle boarding and snorkelling all at your disposal!
The Fitness Centre was fantastic and much like the spa, its huge size with state-of-the-art Technogym equipment meant it wasn't busy, so I could get my workout done in peace. There are also dozens of group classes to take part in, including Vinyasa yoga, Pilates Reformer, TRX training, tennis, Tabata, Spinning, meditation and Latino Zumba. There is also basketball and tennis available making this a fantastic option for a fitness holiday. If you prefer a more holistic approach to fitness, I cannot recommend a private yoga session with Hilal enough! My session took place over a shaded platform looking out over the crystal-clear waters of the Aegean Sea and it was a truly soulful and surreal experience that left me smiling all day.
Food/ Restaurants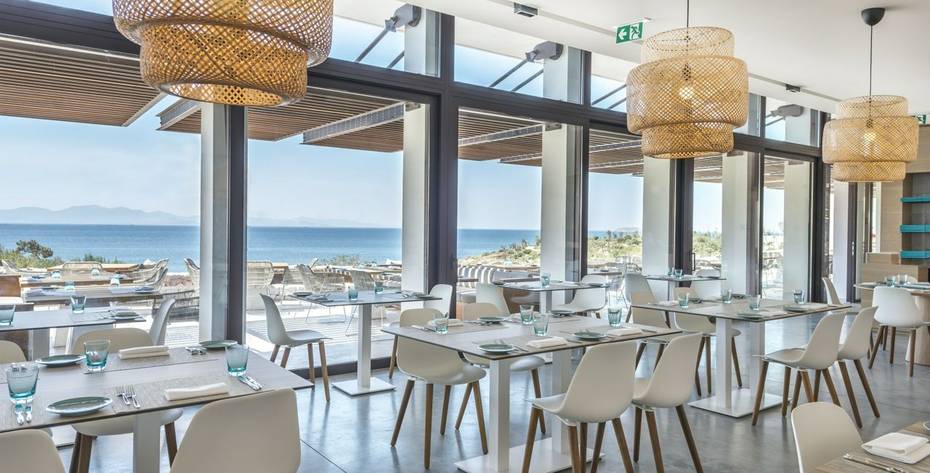 Dining at Kaplankaya is a wonderful experience. The three restaurants offer exquisite menus which combine fresh Mediterranean-inspired dishes with traditional Turkish cuisine. The food at every restaurant was excellent and of a very high quality with a favourite of mine being Sage and Sea. This beautiful evening dining spot boasts stunning sea views and traditionally flavoured Turkish dishes for a mouth-watering dining experience. Another hotspot is Wild Thyme where you can indulge in a leisurely lunch as you face the crystal-clear waters of the Aegean Sea. Finally, Mezze by the Sea offers freshly caught seafood accompanied by the eclectic flavours of Turkish mezze!
Experiencing everything from the fitness and spa facilities to the cuisine and eco-friendly nature, it soon became clear to me that Kaplankaya takes your wellness very seriously. There is even an 'Earth Lab' on site where all the hotel's vegetables are produced to ensure high quality and healthy cuisine that never fails to impress!
The Wellness Programmes
With so many wellness programmes to choose from, your stay can be anything you want it to be. Choose from:
The Staff
Kaplankaya has an excellent team of attentive staff who really go out of their way to make your stay as good as can be. From the minute I arrived to the farewell I had nothing but great service. As mentioned, the spa staff were particularly exceptional, perfectly exuding the luxurious reputation that the Six Senses resorts are so known for.
The Scenery & Surroundings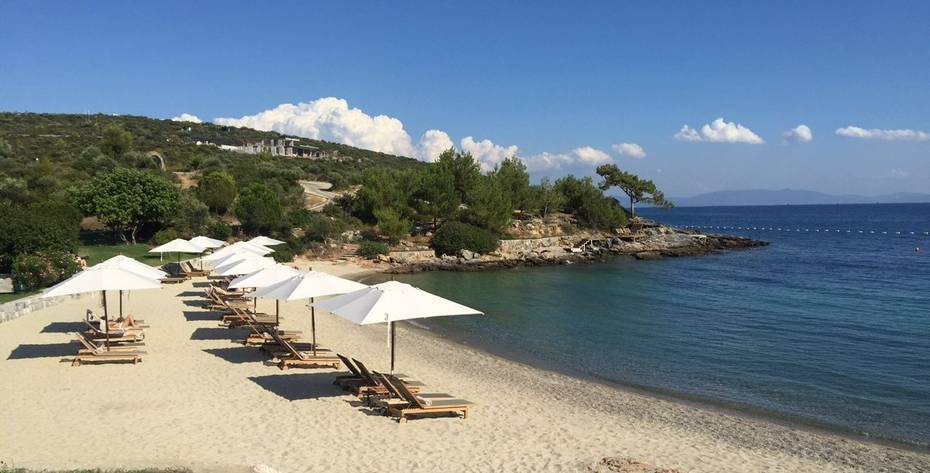 With glorious sunsets, undulating hills, private beaches and beautifully landscaped gardens, the exquisite scenery surrounding Kaplankaya is unrivalled. This luxurious hotel has done everything possible to preserve its natural surroundings. Kaplankaya itself is steeped in history, art and natural beauty with many cultural and arkeological sites within easy reach. Two of the Seven Wonders of the Ancient World for example; The Mausoleum of Halicarnassus in Bodrum, and The Temple of Artemis at Ephesus near Izmir are not far from the resort!
Highlights
Grasp the opportunity to bring a taste of Turkish culture to your home as a selection of sustainable jewellery, carvings, ceramics and crafts are brought to the hotel in a weekly pop-up bazaar. The rugs are particularly exquisite, displaying beautiful patterns as they hang for their admirers like works of art. Don't be afraid to immerse yourself even further with a cooking class where you can learn all about cooking traditional Turkish cuisine! The new Library Bar is also definitely worth visiting as the perfect hang out spot to relax and unwind at the end of the day with a captivating novel.
My Summary & Verdict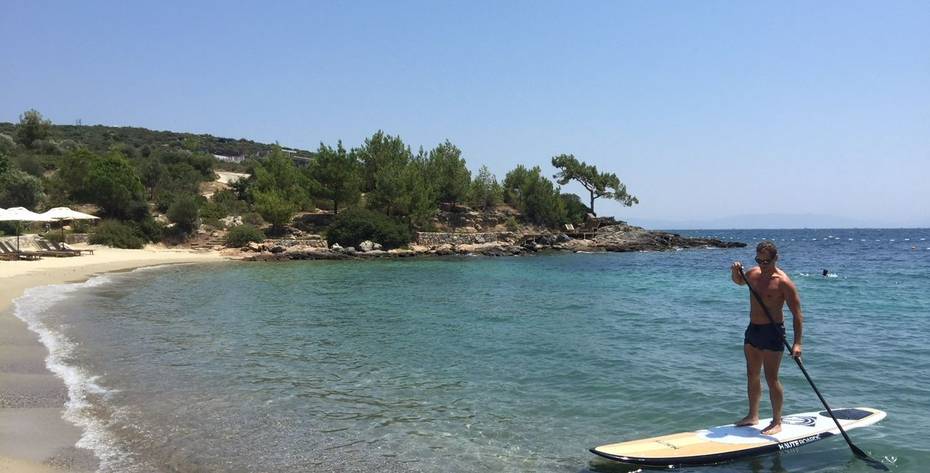 In summary, my only regret is that I didn't stay longer! I had a truly amazing stay at Six Senses Kaplankaya and couldn't recommend it enough. To anyone wanting a luxurious and peaceful place to relax and recharge, this beautiful resort promises to be a getaway to remember.
How to Book
To request a quote or for more information visit our Six Senses Kaplankaya page.
You can also talk to one of our Travel Specialists on 0203 397 8891  or contact us here to discuss tailor-making your perfect healthy holiday.
Fact Box
Best time of the year to go: April – June, September - November
Months to book in advance for:July & August
No. of Rooms: 141
Check-in/check-out: 3pm / 12pm
Wi-Fi: Yes
Children: Yes
Reception/Room Service: Yes
Alcohol: Yes
Nearest Airport: Milas–Bodrum Airport
Airport transfer time: 1 hr 
Address: Peksimet Mah, Kadikalesi Mevkii, Bodrum, Mugla, 48400, Turkey