Rebecca's Review of Ayii Anargyri, Cyprus
29 June 2018

29 June 2018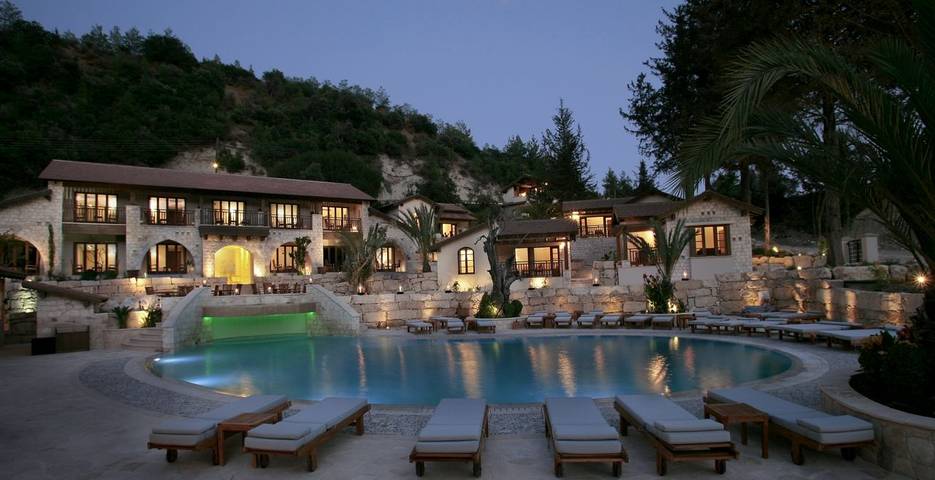 Tell us about the resort, what makes Ayii Anargyri special?  
Set in a beautiful, peaceful location in nature, surrounded by mountains is Ayii Anargyri Natural Healing Spa. I found Ayii Anargyi a particularly special place and as soon as I arrived I felt a deep sense of calm. It has a homely, unpretentious feel to it, I felt comfortable as soon as I arrived and would highly recommend it to solo travellers. It was a total joy to be able to visit and a special place that I hope to return to soon.
Ayii Anargyi has an interesting history, it dates to the 1600's when two brothers Cosmas and Damianos gave healing treatments using the sulphur water and would not charge their patients. Anargyi means 'without silver' and the brothers become known as saints by their grateful patients. The church that stands in the grounds was built to honour them and for centuries people have travelled here to pay homage to them and enjoy the benefits of the sulphur spring.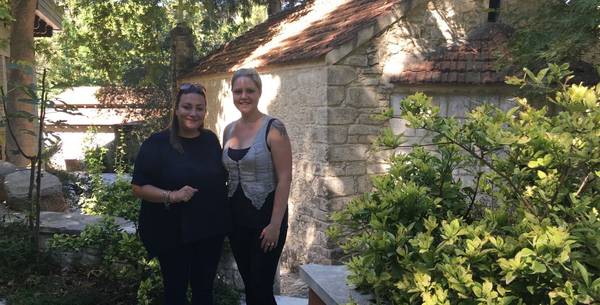 Rebecca at Ayii Anargyri 
How was the food?
There is one main restaurant called Amaroula which serves breakfast, lunch and dinner. I had dinner al fresco and found the changing mood lighting of the swimming pool and woodland behind a really romantic setting. The menu was based mainly on locally grown, seasonal Cypriot food, which I really enjoyed. There was a lot of choice on the menu as well as specials, so if you are following a healthy diet plan then there will be more than enough choice.
As well as the Amaroula Restaurant there is a cosy lounge called The Old Bar and the Cava Gourmet room which has a medieval feel to it and its teak wood 150-year-old table adds to the history found here.


What was the Spa like?
The Spa is really what it's all about at Ayii Anargyri. It is the largest spa in Cyprus and is fed by the mineral-rich sulphur waters of the spring, making it a perfect destination for a spa holiday. It has 21 treatment rooms focussing on sulphur water treatments and medical massage. There is a circuit of 3 large treatment pools which is recommended to use daily for 45 minutes (15 minutes in each pool). The choice of programmes and treatments here is extremely extensive with both holistic and medical treatments available.
I did not realise the amazing health benefits of sulphur water before my visit. It reduces inflammation, stimulates the nervous system increasing blood flow leading to better absorption of oxygen and minerals, and enhances and renews the skin. It is known as 'natures beauty mineral' and after just 45 mins in the pools my skin looked bright and healthy.
Yoga classes and specific yoga programmes are available year-round and depending on the time of year the classes will take place under the large oak tree in the garden or in the relaxation room inside the spa.
During my visit I tried a 20-minute Mineral Hydrotherapy Bath. It left me total relaxed with super soft skin and I didn't want it to end!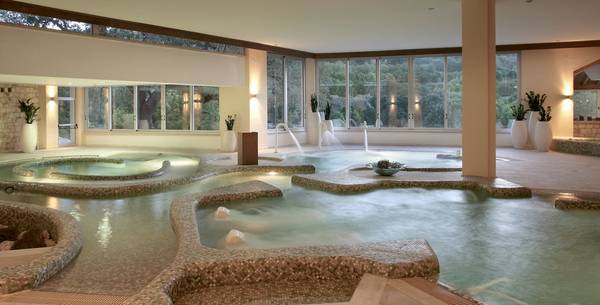 Treat yourself to the exceptional spa facilities
 
Tell us about the activities?
Nearby activities can be arranged including tennis, golf, trekking, mountain biking, rock climbing and water sports such as kayaking, scuba diving and windsurfing.


Who would you recommend Ayii Anargyri too?
I would recommend Ayii Anargyri to anyone even slightly interested in wellness as there is something here that will benefit every person. I would highly recommend it to nature lovers, walkers and for anyone looking for peace and relaxation.


Insider tip?
Book an Original Room as the sulphur water comes into the bath meaning you can even enjoy the benefits from the comfort of your own room.
I would recommend hiring a car to explore the area. The roads in Cyprus are great and it's a bonus that they drive on the left! The resort is situated just 45 minutes from Paphos airport and the nearest beach is around 20 minutes away.
I would also suggest combining yoga classes with a personalised wellness programme to really make the most of all that Ayii Anargyri has to offer.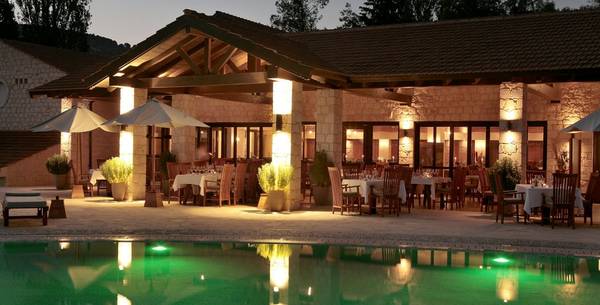 Dine under the stars at this stunning wellness retreat


The Wellness Programmes
We offer a great range of tailor-made wellness programmes at Ayii Anargyri to include:
Detox
Slimming
Absolute Yoga Retreat
Healing
Psoriasis


How to Book
To request a quote or for more information visit our Ayii Anargyri page
You can also talk to one of our Travel Specialists on 0203 397 8891 or contact us here to discuss tailor-making your perfect healthy holiday
Fact Box
Best time of the year to go: May to September
Months to book in advance for: July, August and during school holidays
No. of guests: 150 
Check-in/check-out: 2pm / 12am
Wi-Fi: There is free high-speed wireless internet in designated areas
Children: Children older than 14 years old are welcome
Reception/Room Service: 24 hour reception and room service available at designated hours
Alcohol: Yes
Nearest Airport: Paphos airport
Airport transfer time: 45 minutes
Address: Ayii Anargyri Natural Healing Spa, P.O.Box 8, 8726 Miliou, Cyprus