Sun Awareness Week: Staying Safe in the Sun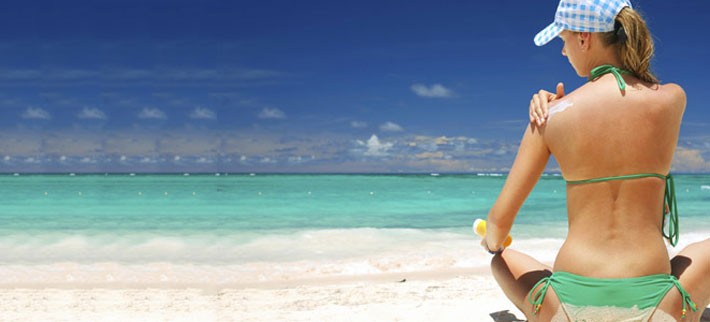 It's Sun Awareness Week now until May 6th, which means it's time to remind oneself the importance of protecting your skin from dangerous things such as skin cancer. With the ozone layer eating holes into our protective atmosphere, the risk of overexposure to UV rays and health issues are on the rise. The British Association of Dermatologist (BAD) reports that skin cancer incidences continue to rise in the UK and over 100,000 people are newly diagnosed with the disease every year. For Sun Awareness Week, BAD is currently running two campaigns, one provides information on skin cancer and the other about early detection. Understanding these risks and precautions are very important in lowering the odds of being affected by these sun related issues.
The British Association of Dermatologists (BAD) is overseen by a skin cancer committee, consisting of leading medical professionals with excellent knowledge on public health messaging, vitamin D and skin cancer. The Sun Awareness campaign brings insight into the importance of self-examinations for skin cancer detection and the dangers of sun-tanning, sun-beds and sunburns. With the first World UV app, they can now provide information on the greatest UV areas around the world, while educating and demonstrating the different skin types, how well people's skin manages in the sun and how they can protect themselves properly. There are additional health issues caused from the sun rays other than cancer, such as premature aging, sun spots, cataracts, eye damage and immune system suppression.
Read more on the benefits of vitamin supplements

Skin cancer is diagnosed and detected more frequently than breast, lung, colon and prostate combined. Melanoma is the most common and serious form of skin cancer and according to The United States Environmental Protection Agency (EPA) melanoma accounts for about three percent of skin cancer cases and causes more than 75 percent of skin cancer deaths. Adults need to pay special attention to children when it comes to sun exposure, because this phase of a person's life plays a key factor in developing the disease, hence why it's important to be cautious when preventing a child's skin from sunburns. There are also non-melanoma cancers, which are less deadly, but if left untreated disfigurement and other serious health issues can occur.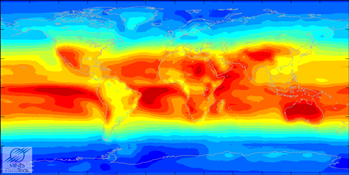 Average UV irradiation across the world.

Premature aging is caused by repeated unprotected exposure to the sun over a given amount of time, Dermatologist call this "Photoaging," where the skins ability to repair itself is lost. Signs of premature ageing are, leathery skin, age spots, freckles, spider veins on the face, loose and blotchy skin and fine wrinkles. The skin colour and type also play a factor into premature ageing. The UV damage may not appear on the skins surface for years, but a UV photograph can reveal the damage of sun exposure. There is skin care lines specifically designed for these type of skin issues and they do slightly help the appearance of the skin, however, they are not the answer for removing the problem. The only answer is through prevention and protection.

Here are our top tips to protect and prevent harm to the skin:
Spend time in the shade between 11am and 3pm.
Wearing a sunscreen with SPF 30 or more, with a good UVA protection, all the time and under makeup.
Reapply sunscreen every two hours and after swimming.
Wearing longed sleeved shirts, wide-brimmed hats and sunglasses while in direct sun.
Regular self- checks of moles and other skin growths.
100% UV protected sunglasses and contact lenses.
Only 15 minutes of exposure without sunscreen to get your daily Vitamin D.

Now that you are aware of the different types of skin cancer, start practising these sun safe tips, in order to guarantee an enjoyable holiday and summer in the sun!

Talk to one of our Travel Specialists on 0203 397 8891 or contact us here to discuss tailor-making your perfect healthy holiday.