The Best Destinations to Holiday like a Fit and Famous Celebrity
28 June 2016

28 June 2016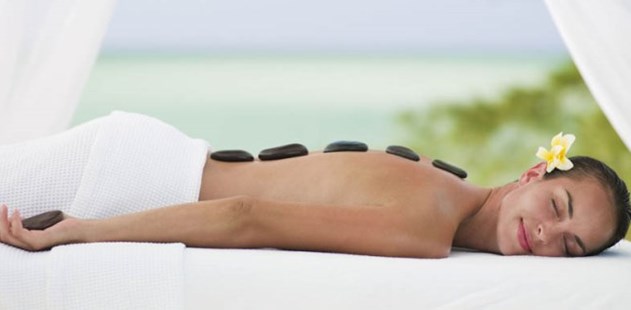 With the celebrity cult well and truly on the wellness wagon, scenic social media snaps of hikes in Ibiza and treetop yoga in St Lucia are evoking worldwide workout wanderlust. Letting you in on the celebrity secret, here we share the best wellness destinations to holiday like a fit and famous celebrity. From a Thailand wellness retreat frequented by the Beckhams, to a health sanctuary in Spain graced by the likes of Kylie Minogue and Demi Moore, add a touch of star quality to your healthy escape.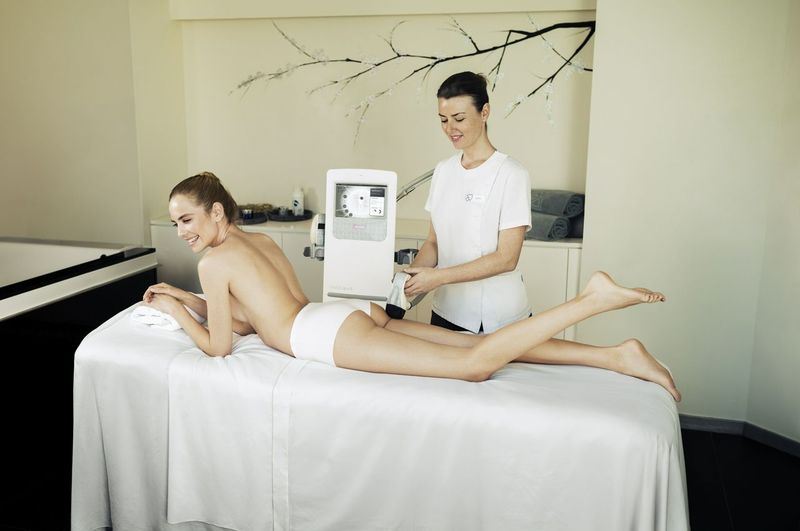 Spa like the stars at SHA Wellness Clinic

Spa like the stars at Spain's pioneering SHA Wellness Clinic, a celebrity wellness hotspot boasting scenic ocean views and sweeping mountain vistas. Frequented by Hollywood stars and music moguls, experience a specialist spa holiday that offers distinctively tailored wellness programmes, with healthy breaks to help combat insomnia, stress, weight loss, smoking and more. The world's first macrobiotic wellness resort, combine a tailor-made macrobiotic nutritional plan with rejuvenating spa therapies and complimentary classes, from yoga to Tai Chi.
Famous Fans: Demi Moore, Kylie Minogue, Simon Cowell, Naomi Campbell, Madonna and Yoko Ono.

More information: View SHA Wellness Clinic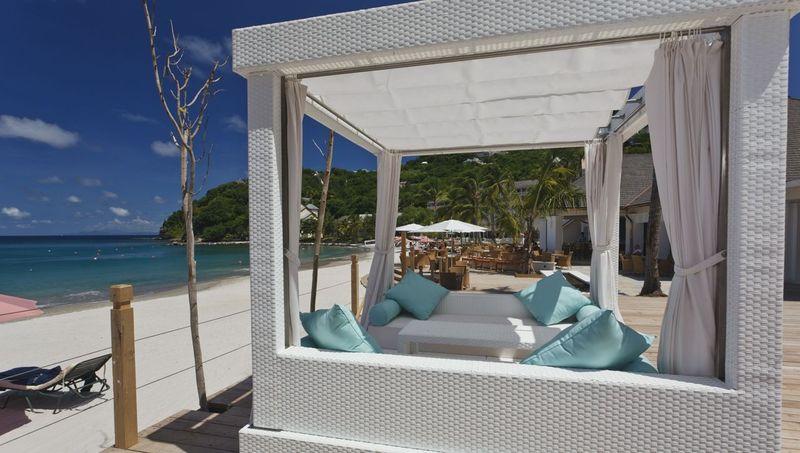 Relax and re-energize in this celebrity haven at The BodyHoliday

Nestled in a peaceful cove on the stunning Caribbean island of St. Lucia, The BodyHoliday, has offered a wellness sanctuary to many celebs in search of a haven to refocus their minds and re-energize their bodies. Inviting guests to be as active or relaxed as they need, a dynamic offering of spa treatments, sports, fitness and wellness activities ensure you'll soon glow like the stars. Explore your tropical surroundings on a scenic bike ride or ocean kayaking adventure on an active fitness holiday before making the most of a wide array of group classes, including yoga and spinning in the treetop studio.
Famous Fans: Morgan Freeman, Charlotte Church and Emma Bunton.

More information: View The BodyHoliday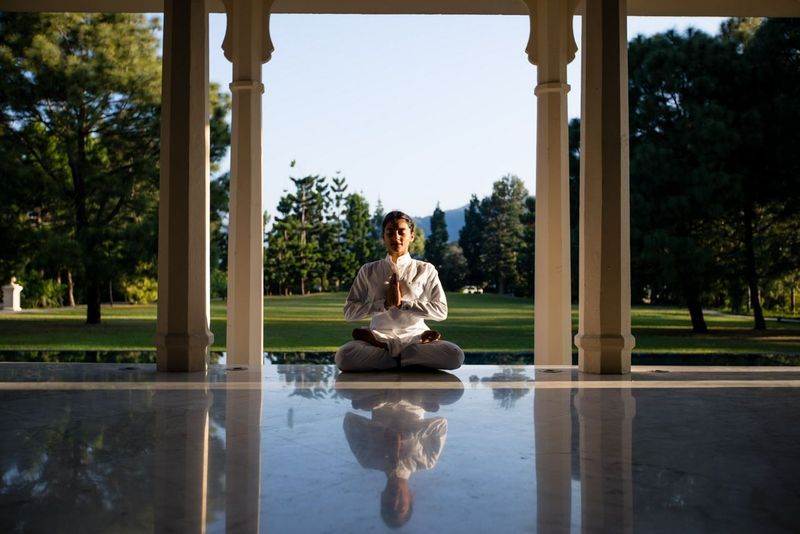 Immerse yourself in secluded luxury at celebrity hotspot Ananda in the Himalayas

Rejuvenate your senses at this celebrity hotspot, a secluded wellness retreat set at the foot of India's serene Himalayas. With a holistic wellness approach designed to unite mind, body and soul, revive your well-being with Ananda's array of experiences, from ancient Indian Ayurvedic spa therapies, to meditation and healthy cooking demonstrations. Mere miles away from Rishikesh, the birthplace of yoga, yogi enthusiasts can enhance their practice on a luxury yoga retreat, before immersing themselves in the Himalayan foothills during guided mountains treks, a must-do for everyone, celebrity and civilian alike.
Famous Fans: Uman Thurman, Heidi Klum and Ricky Martin.

More information: View Ananda in the Himalayas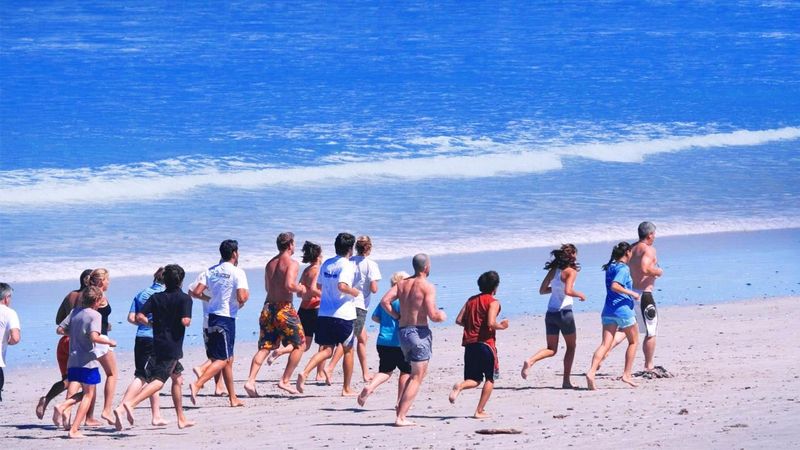 Get in shape and satisfy your celeb workout wanderlust at The Body Camp

A newcomer, already a growing favourite of the fit and famous; experience a full mind, body and soul transformation on the Mediterranean island of Ibiza with The Body Camp. The go-to celebrity hotspot for London's heiress stars; satisfy your workout wanderlust as you shape up in the great outdoors on a multi-activity holiday with a variety of fun fitness activities, from beach circuit training to sea swimming and yoga. Take part in educational cookery classes and mindful coaching workshops, before unwinding after an active day with a revitalising dip in the mineral-rich salt water pool.
Famous Fans: Millie Mackintosh, Caggie Dunlop and Madeleine Shaw.

More information: View The Body Camp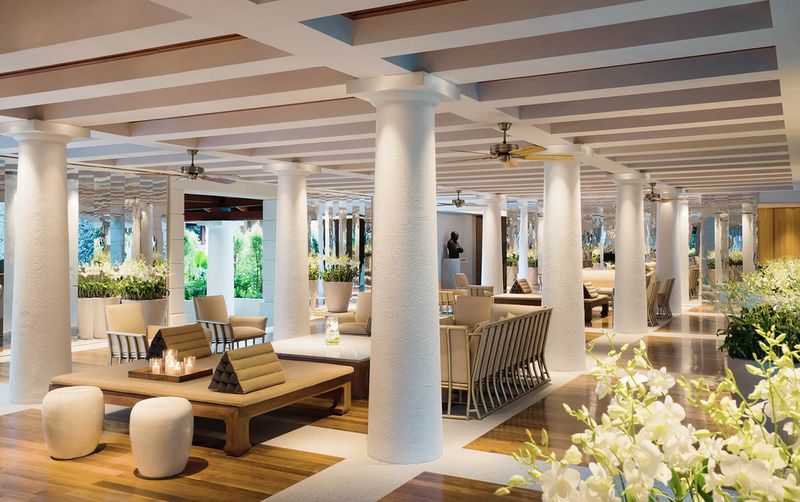 Experience VIP treatment at luxury wellness escape Chiva Som

Get the VIP treatment when you escape to the Hua Hin coast of Thailand at world-renowned health and fitness retreat, Chiva Som. Dedicated to a holistic approach to wellness promoting overall well-being, celebs from football stars, to supermodels and Hollywood royalty have sought sanctuary at this award-winning retreat. With tailor-made wellness programmes, from stress relief and yoga to detox and fitness, expert health and fitness advisers utilise the best in specialist exercises, spa therapies and healthy eating on a nutrition friendly retreat which will help you to achieve overall well-being.
Famous Fans: David and Victoria Beckham, Elizabeth Hurley, Hugh Grant, Elle Macpherson and Kate Moss.

More information: View Chiva Som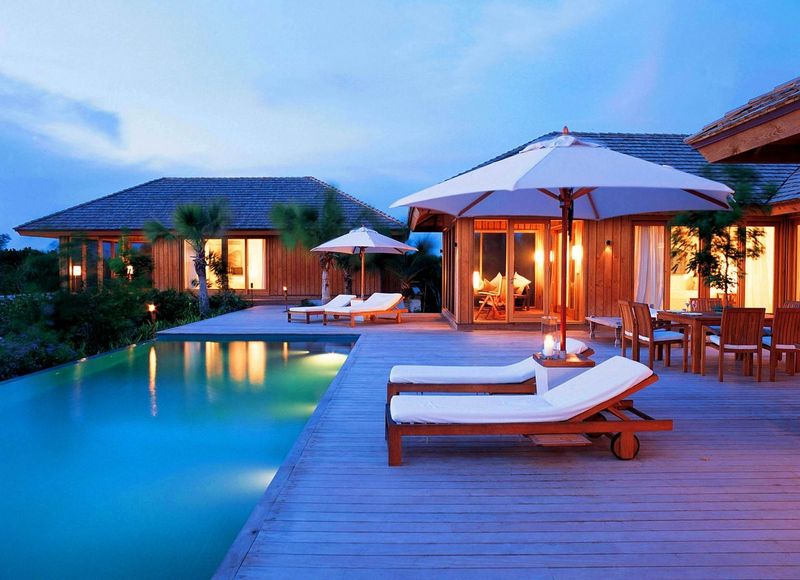 Discover paradise and holiday like the A-list at Parrot Cay

Holiday like one of the A-list and discover paradise on the private island of Parrot Cay, where many stars have chosen to build their own holiday homes. Guaranteed to leave you feeling like a million bucks on an ultimate luxury holiday, feel the soft sand between your toes as you practice daily yoga and Pilates looking out onto the Atlantic Ocean. Further improve your yoga knowledge as you open your mind and calm your senses through Vedic yogic philosophy group discussions, before raising the pace with mountain biking and windsurfing or unwinding in luxury at the world-renowned COMO spa.
Famous Fans: Donna Karan, Bruce Willis and Keith Richards.

More information: View Parrot Cay Yoga & Pilates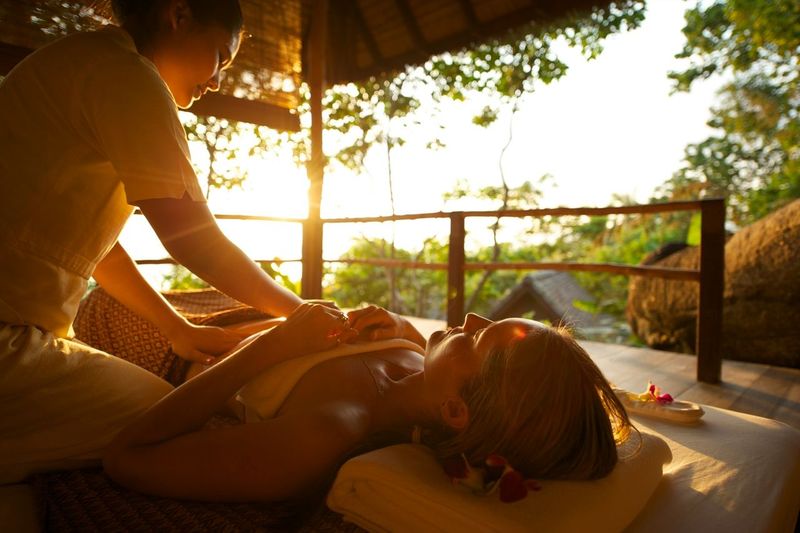 Unwind like the celebs on a holistic inspired wellness retreat at Kamalaya

Set overlooking the stunning southern coast of Thailand's Koh Samui island, Buddhist monks once used the cave at the centre of Kamalaya as a place of meditation and spiritual retreat. Now a wellness sanctuary for civilians and celebrities alike seeking long-term health transformations, tailor-made wellness programmes include; sleep enhancement, ideal weight, yoga, optimal fitness and learning how to embrace change. With a holistic approach to wellness unwind on a beach spa holiday with stress relieving spa therapies inspired by ancient healing traditions and classes, from yoga to Tai Chi.
Famous Fans: Sarah Ferguson, Annie Lennox and Oliver Stone.

More information: View Kamalaya
Talk to one of our Travel Specialists on 0203 397 8891 or contact us here to discuss tailor-making your perfect wellness holiday.