The BodyHoliday Revitalised Saba Rais
16 March 2012

16 March 2012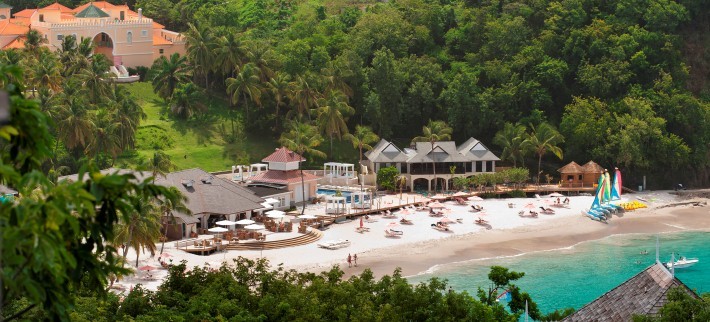 Saba Rais, 36, a corporate lawyer from London, spent two weeks at health and well-being resort The BodyHoliday in St. Lucia, booked through Health and Fitness Travel. Since returning, she's reorganised her life, making time for exercise as well as writing a beauty blog. Saba talks about her holiday experience to us.
"This time last year, I was working long hours as a corporate lawyer in the City and had little time to exercise, socialise or cook. I wasn't looking after myself properly and was constantly stressed and tired. I was desperately in need of a break but didn't want to waste my precious time off lying on a beach so I booked onto The BodyHoliday, a health and well-being retreat in St Lucia. It was exactly what I needed - the perfect combination of relaxation and sport, plus a welcoming atmosphere. I enjoyed three or four hours of fitness classes every day, including Acroyoga, which I fell in love with. All that physical activity gave me an appetite but, rather than the junk food I'd subsisted on in London, I feasted on fresh, locally sourced food. 'I'm embarrassed to admit it, but on my last day I cried because I didn't want to leave! Once back at my desk, I realised if I wanted to be happy and healthy, my lifestyle needed to change.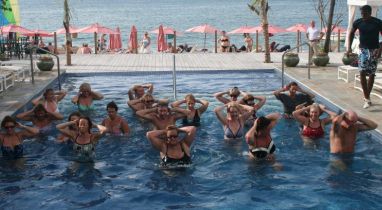 I was itching to go back to Le Sport and went with a friend a few months later. On the second trip, I signed up to climb the taller of St Lucia's two Piton mountains and, despite finding it unbelievably tough, I was encouraged by the brilliant tour leaders not to give up and was thrilled when I finally reached the summit. That experience, coupled with one-to-one sessions with the resort's nutritional healer, Toby Maguire, made me realise I could do anything I wanted, including meeting my goals of continuing to work as a lawyer while making beauty writing and fitness part of my life. The confidence and valuable tips I gained during my time away gave me the impetus I needed to reorder my life and make time for things that are important to me.
 
Now, I run to work and back most days, see a personal trainer once a week, attend weekly Bikram yoga classes and do a Sunday morning run with friends. Rather than depleting my energy, all this activity has given me the drive I need to write my blog every evening. The combination of exercise and doing things I love has given me the energy I need to be more productive. And my social life isn't suffering, I still meet friends for the odd after-work drink, but now I also go to yoga classes with people I've met on my trips. I never thought I'd manage to fit in so much, but I've learnt that if you nurture your health and set clear goals, you'll have the energy and confidence to achieve anything you want."

Saba booked The BodyHoliday with Health and Fitness Travel. For more information visit The BodyHoliday.

Talk to one of our Travel Specialists on 0203 397 8891 or contact us here to discuss tailor-making your perfect healthy holiday.