The Magic of Going on a Solo Healthy Holiday
11 January 2021

11 January 2021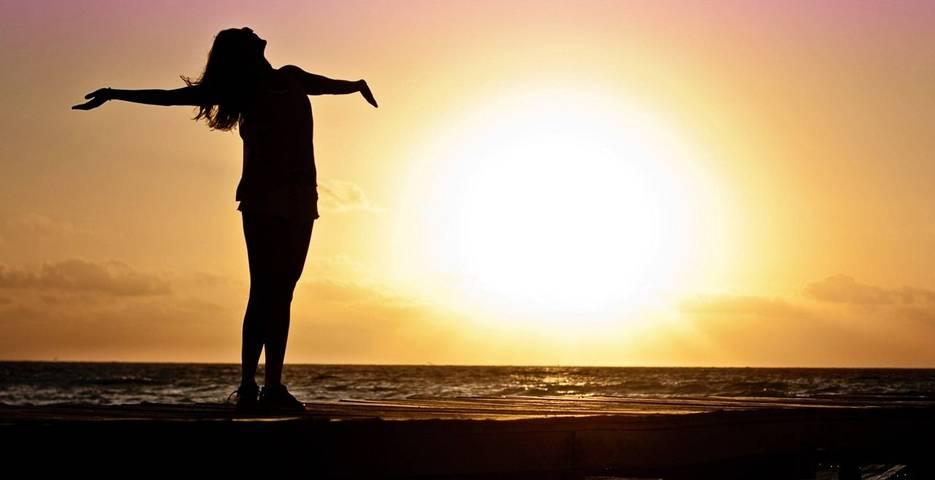 Considering a solo holiday but apprehensive about going on holiday by yourself? Don't worry as holidaying on your own can be an awakening experience; an opportunity for some serious self-improvement that would be impossible with more people in your party. Solo healthy holidays open up a world of freedom, focus, exploration and betterment.
For once, you can concentrate on yourself. By practicing spiritual, introspective activities like yoga and guided meditation, a solo wellness holiday can usher you to new levels of personal mindfulness. Free of group distraction, this type of holiday is also a chance to exercise your way. Pick your goals and choose your classes for a fitness programme that is tailored for your needs.   
As a form of travel, single friendly holidays are perfect for meeting new people and pushing the boundaries of your emotional maturity and confidence. An adventure on your own may be a trial by fire but you'll return with a stronger sense of your independence and a practical feeling of invincibility. Although it may seem daunting at first, going on a solo healthy holiday can be an enlivening experience; one which will pave the way for decades of growth and improvement. 
Freedom!
The main advantage of travelling solo is freedom. You can do whatever you like, see whatever you like, even eat whatever you like. Your holiday goes from being a hodgepodge of awkward group decisions to being the perfect healthy retreat. If you have niche fitness hobbies, you can practice them without having to compel others to join you. If you're on a specific diet, you won't have to break your regiment for the sake of others. Instead of being beholden to the group, a solo healthy holiday gives you the freedom to forge your own path and craft a bespoke experience that is right for you.  
Focus
A solo holiday is a chance to focus in on a particular area of health or physical fitness. Often, our goals can be quite challenging and devoting a lot of personal time is the only way to achieve them. Meditation is a perfect example of this. It requires years of solitary practice to achieve a higher state of mental peace. Yoga, likewise, is a solo activity that demands years of continuous practice for improvement. Solo yoga holidays and meditation retreats are secluded and tranquil, making them ideal getaways for focusing on your goals. Holidaying on your own, whether you're looking to improve your physical health or reach a higher mental state, is a chance to focus.   
Meet likeminded people
If you're friends or family aren't interested in being a part of your dream holiday, going as a single will introduce you to people who share your vision for an ideal vacation. Say for example you're a Pilates enthusiast, the reformer studio may be unfamiliar turf for some but for you it's a second home. Booking a Pilates holiday for yourself will introduce you to a large amount of people who feel exactly as you do. Not only will you be able to enjoy their company but you'll be able to pick up extra help with your skill set. You'll leave your solo healthy holiday with life-long, likeminded friends.
Meet more locals
Aside from other tourists, if you're travelling alone and want to socialise, you'll be engaging with people local to that region. This will be a rare opportunity for first hand insight into someone else's culture. If you're eager to learn, you'll discover a whole new way of life that you'd be unlikely to come into contact with from the safety of a group holiday. Whether its hiking to ancient Bhutanese temples or navigating the waterways of limestone islands in Thailand, a solo healthy holiday is all about experiencing the culture and people first hand. If you're going solo, you'll be engaging with people on their terms, broadening your cultural horizons. 
Boosts Emotional Stability
Heightened levels of stress, due to over-work and under-rest, can fracture your emotional stability. A solo healthy holiday eases emotional instability from two angles: firstly, by relieving stress with exercise and a better diet; secondly, by boosting your emotional confidence. Exercise and healthy eating are natural antidotes to the high concentrations of adrenaline and cortisol induced by stress. Traveling solo also strengthens your independence and your emotional tenacity. If you've been shaken by over work, venturing to new destinations on your own will bolster your confidence and help to banish negativity. You'll return to work with a level head, ready to meet challenges head on.
Come Back Fresh
A stimulating break is far more regenerative, for energy and enthusiasm, than a sluggish week spent sleeping and eating. Exercise positively changes the biochemical balance of our bodies. Without regular exercise, we stop producing counter hormones to the anxiety-inducing ones that our bodies release during periods of stress. Taking a break from work, if it means vegging out on the sofa, can have you feeling drained and depressed instead of rested and ready. A solo health holiday is the more effective way to rejuvenate. Bright sun, good food and plenty of exercise will bring you back fresh faced and with a new lease on life.
Testimonials
Don't just take our word for it, read our testimonials given by some of our clients who discovered the magic of a solo healthy holiday for themselves.
Jacqueline - Absolute Sanctuary, Koh Samui, Thailand. 
"I stayed at Absolute Sanctuary and had an amazing time. Great for solo travellers. Very healthy food and the staff are so generous and happy to help. I'd definitely return."
  John – Galo Resort, Portugal.
 "I was looking to do my first solo trip and wanted it to be more of a retreat/fitness holiday… Once I got there, it was everything I wanted and more. Galo Resort was in a great location for me, just by the Ocean and had so many activities."
Ursula – Shanti Som, Spain.
"It was the first time I had holidayed solo and the experience was fantastic and has encouraged me to travel solo again. Shanti Som was a warm welcome and fantastic location with excellent range of programmes and instructors. Travel specialist was prompt, friendly and knowledgeable."
Talk to one of our Travel Specialists on 0203 397 8891 or contact us here to discuss tailor-making your perfect solo healthy holiday.