Top 5 Football Sports Holidays
20 March 2014

20 March 2014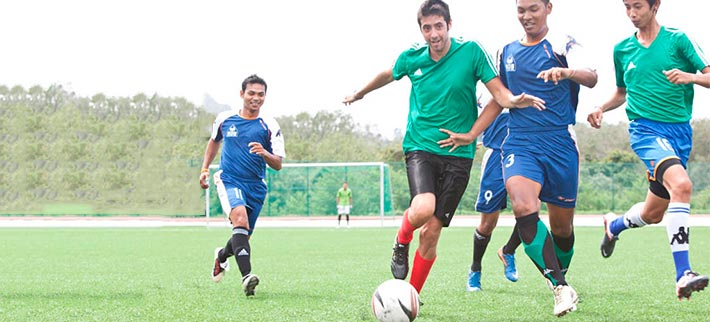 With the FIFA World Cup Finals fast approaching what better way to get fit than with an active football sports holiday? Get into the World Cup spirit with one of our exclusive activity holidays all which feature top class coaching to help get you football fit. Any coach will be able to explain the merits of football training; from increased cardiovascular endurance to improved levels of balance and co-ordination, football offers a great workout.
In addition to fantastic football coaching and top-class facilities all our healthy holidays featured offer a broad range of other activities so there is plenty to supplement your time on the pitch, making them a brilliant choice for a luxury fitness holiday. So whether you fancy yourself as the next Lionel Messi or just want to get fit, pack your boots and get ready for some football fun in the sun.


Sardinia: Forte Village Fusion Fitness
Our exclusive Fusion Fitness programme at Forte Village combines stunning scenery with fantastic health and fitness coaching. The resort plays host to an impressive array of facilties where you can perfect your skills with onsite professionals. The Chelsea Football Academy provides expert coaching for both adults and children of all abilities, and prides itself on delivering a friendly, fun environment. As well as the excellent football activities available, this active holiday also offers a wide range of fitness activities and is a good option for a multi activity holiday. Tailor your stay at Forte Village on our exclusive Fusion Fitness holiday and enjoy an array of classes, including bootcamp training, power tennis and yoga and learn why this Mediterranean island retreat is the perfect destination for a sports holiday.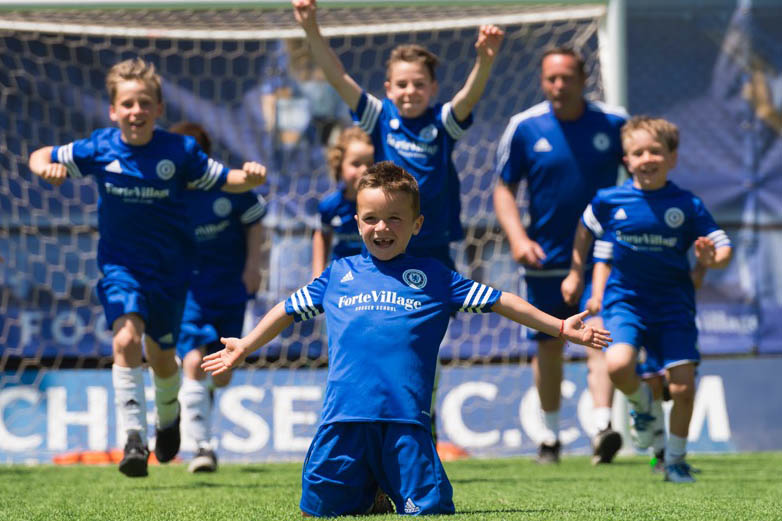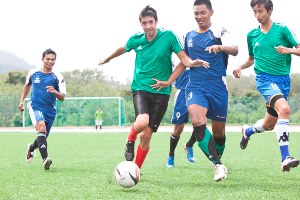 Thayapura in Thailand is home to the brilliant Phuket Soccer School which provides advanced professional training to adults and children of all ages. Run by highly qualified coaches the Academy strives to deliver a fun environment to get fit and work on your football skills, regardless of your ability level. Featuring top-class facilities including a 1500 seat stadium and floodlit artificial pitch Thanyapura is the perfect activity holiday for any budding-Beckham. In addition to the impressive football academy the resort also boasts an Olympic-sized swimming pool, athletics track, tennis courts and a fitness centre giving you a great variety of options to choose from. Regardless of your individual fitness goals the wide range of classes on offer ensure there is something to suit everyone looking for a healthy holiday.


More information: View Thanyapura
Portugal hosted the UEFA European Championships in 2004 and with a national side boasting the likes of Cristiano Ronaldo it is fair to say that Portugal is a nation of football-lovers. So what better location to work on your skills than the Algarve coastline? The Martinhal Beach Resort features a football clinic run by former professional Mark McCarrick aimed at providing top-class coaching for all ages and abilities; perfect for those wanting some football-themed fitness on holiday. As well as the expert football programme guests can enjoy a whole host of other healthy activities on our tailor-made Fusion Fitness holiday. To give your weary legs a rest you could treat yourself to an energising massage or take the plunge with a surfing lesson; the choices on offer make this a great fitness getaway.


More information: View Martinhal Luxury Beach Resort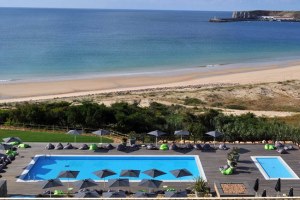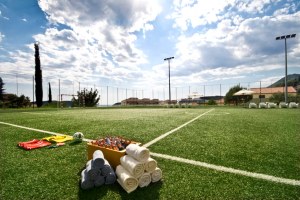 Practice your free-kicks at the award-winning Raddisson Blu Dubrovnik hotel in Croatia. Located on the picturesque coast of the Adriatic Sea the resort is the perfect setting for a football-themed fitness retreat. As well as specialist football coaching on the five-a-side football pitches the hotel is home to a fantastic sports centre with basketball courts, a gym, tennis courts and more. Choose from an extensive list of fitness activities; whether you want to work on your cardio, build up strength or simply unwind with a range of holistic yoga options, the Raddisson Blu has something to suit everyone. This luxury spa holiday offers over 60 activities a week so if you're looking to enjoy a range of personalised fitness classes in between working on your shooting this healthy holiday could well be the one for you.


More information: View Radisson Blu Dubrovnik
The luxurious Porto Elounda in Crete features the world-renowned Arsenal Soccer School designed to deliver expert coaching to children from the ages of 5-16 and get them playing the "Arsenal way". Run throughout the summer at this luxury
family holiday
, the camp is suitable for children of all abilities and looks to help them improve their football skills as well as helping them to develop creatively and technically. In addition to first-class coaching the resort features a wide variety of different health and fitness activities as well as an award-winning spa offering holistic massages and treatments. From Yoga to Aqua jogging our superb Fusion Fitness programme caters for all different tastes so you are sure to find something to help you get active making Porto Elounda the perfect location for a healthy getaway.
More information: View Porto Elounda Golf & Spa Resort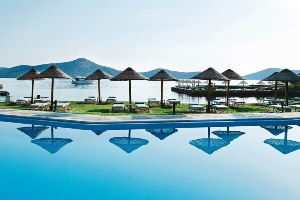 Talk to one of our Travel Specialists on 0203 397 8891 or contact us
here
to discuss tailor-making your perfect football sports holiday.