What Makes the Perfect Yoga Holiday?
28 April 2014

28 April 2014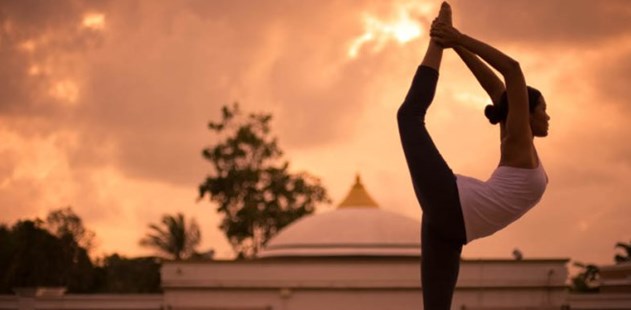 Yoga has taken the world by storm with its mental and physical health benefits, allowing people of all ages and abilities to become more in tune with their bodies and enhance their well-being. Improve your posture, flexibility and strength, whilst also receiving essential stress relief away from your busy schedule on a holistic yoga holiday. This controlled healthy activity will help make you calmer and more focused, with increased mental and physical awareness, and a renewed spiritual and physical balance.
If you're looking for a solution to your high stress levels, anxiety, poor sleeping patterns or other health problems, a yoga holiday may be exactly what you're looking for. Let a yoga retreat give you the motivation and knowledge you need to continue the exercise after your stay, and allow yoga to change your life.


Location
There is no better way to feel detached from the stresses of daily life than to practice yoga in an exotic destination. Whether you'd rather stay in Europe, jet-off to Asia or discover the Caribbean, we have the world's best luxury yoga retreats to help restore your body's natural balance. Experience the healing powers of yoga whilst looking out onto a glistening ocean from a beach pavilion or move further inland and take part in a yoga class in a high-tech studio set amongst rolling hills. Whatever your choice of destination you will soon realise why yoga is so good for you.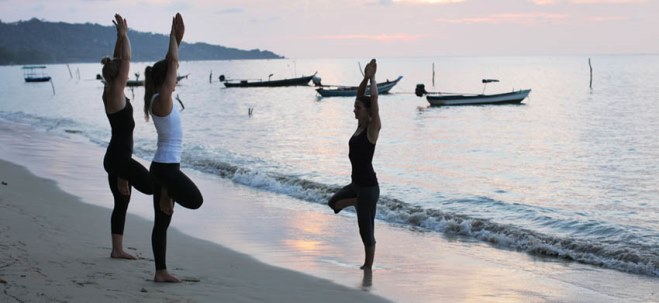 Beach yoga at Samahita
Food
It is essential that you replenish the body with healthy and energising cuisine when practising yoga on a healthy holiday. Yogis should honour spiritual values with their personal nutritional needs; a balanced and relaxed mind is easier to achieve when you nourish your body with the proper food, which includes vegetables, fruit, whole grain foods and legumes. You want to make food choices which will cause the least possible harm to others, the planet, other beings and, most importantly, yourself. All our yoga holidays and retreats ensure that your body is cleansed with the necessary foods so that you'll get the most out of your yoga break.


Style of Yoga
It's important to remember that there are many different types of yoga and not just one style that suits everyone. On a luxury yoga retreat, you'll receive expert and personalised guidance to find which particular style is most beneficial to you so that, whether you are a beginner or an experienced yogi, you'll get the most out of your stay. You can try Hatha yoga, a more slow-paced and gentle style, Vinyasa, a more vigorous style in which movements are matched with breathing, Ashtanga, which involves constant physically demanding poses or even Bikram yoga, where you perform a series of poses in a heated room.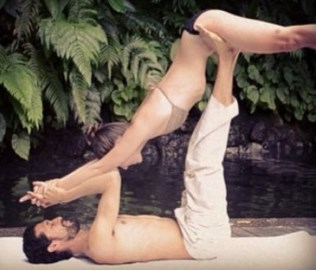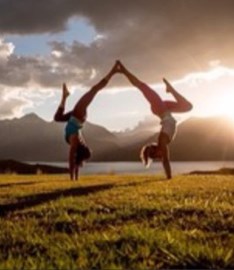 Solo friendly
A yoga holiday would not only suit couples or friends, but is also a fantastic choice for a healthy singles holidayfor those seeking tranquillity and inner peace. Whether you'd rather keep to yourself and unwind in natural surroundings or meet like-minded individuals, our yoga holidays will help meet all your wellness needs. Relax, focus and concentrate on your body's natural rhythm, whilst feeling comfortable and at ease. Our solo travellers are always well taken care of, with exclusive room rates, no single supplement and solo friendly holidays which provide the option to dine in a group, so you'll never feel alone on one of our singles yoga holidays.


The Teacher
All of our hand-picked yoga holidays have experienced and dedicated yoga teachers who offer unique and insightful perspectives, drawn on from their different backgrounds. Able to cater to the personal needs of all ages and abilities, your yoga teacher will carefully guide you through a series of controlled positions which suit your body whilst taking into account any past injuries or issues. Feel supple, flexible and in good hands on one of our tailored yoga retreats.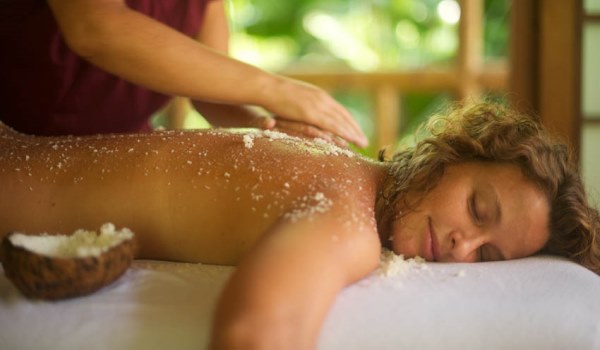 Spa treatment at Florblanca
The Spa / Activities
Compliment your yoga holiday with spa treatments, holistic therapies and outdoor activities for the ultimate wellness holiday. Benefit from daily massages and spa treatments to ease tension and improve your circulation, meditation and breathing classes to enhance your inner peace and concentration, and Tai Chi to gain the full spiritual effects of yoga.
Cardiovascular exercise also complements yoga and is one of the key ways to relieve stress and distract from daily worries. Specific sports tend to only work particular muscle groups, leaving the body in a state of imbalance, so practising yoga helps to rebalance the mind and body, which will benefit your overall sporting performance. Enjoy a combination of cardio training and mind and body activities, including yoga, Pranayama and Pilates on our exclusive Fusion Fitness holidays to ensure that you return home feeling fully revitalised.


Talk to one of our Travel Specialists on 0203 397 8891 or contact us here to discuss tailor-making your perfect yoga holiday.