Win a Luxury Wellness Retreat at Santani Wellness Resort in Sri Lanka
04 September 2017

04 September 2017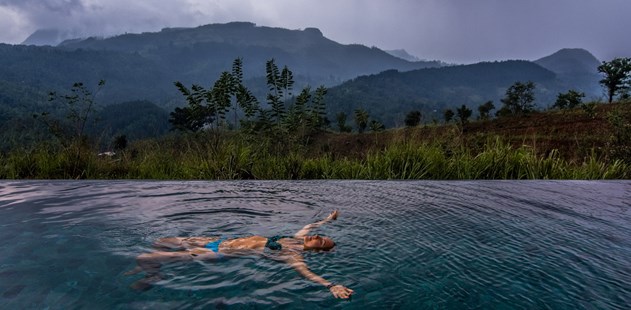 We understand that modern life can be very chaotic and demanding, making difficult to find the time to relax and be mindful. That's why we've teamed up with Tea Pigs, the UK's premium tea brand, to offer one lucky person a complete mind, body and soul makeover on a luxury wellness holiday in Sri Lanka. We're giving you and a friend the opportunity to alleviate any pent-up stress and tension on a revitalising four-night wellness break to Santani Wellness Resort & Spa.
Santani is an intimate eco-friendly wellness sanctuary set on a former tea plantation nestled in the rolling green mountains of Sri Lanka. Surrounded by lush greenery and with architecture that has been designed to blur the distinction between outdoors and indoors, this is the ideal location for those seeking to immerse themselves in a natural setting. Mindfulness is present throughout the resort with soul-soaring views from private balconies. Enjoy tailor made diet plans, fitness classes and daily exercise to enhance your physical fitness alongside herbal remedies which will cleanse and purify. Re-connect your mind and body as you practice yoga in the open-plan facilities and take part in guided hikes and mountain biking in the lush Sri Lankan greenery.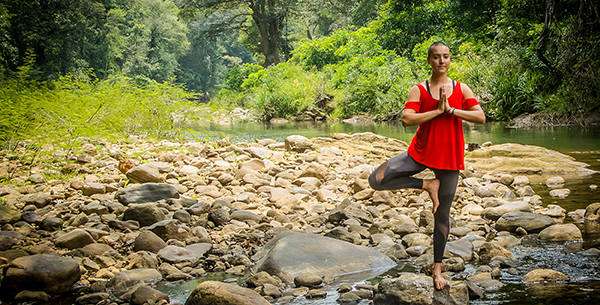 Enjoy outdoor yoga within the lush Sri Lankan greenery 


Based in the UK, Tea Pigs is devoted to "getting the nation to drinking real tea again", and place heavy focus on their growing process to create tea of an exceptional standard. Tea Pigs offer a wide range of delicious and nutritious teas, with spices and herbs from across the globe that will leave your taste buds tingling. 
Escape to the fragrant land of tea growing, and feel transformed by the aromatic tea-infused spa treatments and cuisine designed to enhance your wellness journey.
Relax and rejuvenate within the serene environment this holistic wellness holiday promises, and return home feeling physically, mentally and spiritually transformed. 
Enter here for your chance to win this life-changing holiday!
Speak to one of our wellness travel specialists on 0203 397 8891 or contact us here to book your trip to Santani Wellness Resort today.