How to Meet People When You're Travelling Solo
As one of the fastest growing trends in travel, traveling solo no longer means traveling alone. From group fitness classes, to group cultural tours and singles only tables at meal times, it really has never been easier to meet fellow solo travellers on our healthy singles holidays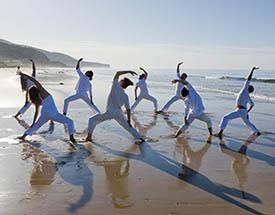 One of the best ways to meet like-minded solo travellers on holiday, group fitness classes are a great way of breaking the ice whilst mixing with a fantastic array of people with similar interests and passions. Embark on a singles boot camp holiday where close knit groups provide instant friendship and support, shake up your workout on a singles fitness holiday, or rejuvenate your mind, body and soul on one of our popular singles yoga holidays. With classes suitable for all ages and abilities, you'll never feel left out, with a place for everyone.
Group Meal Times and Single Evenings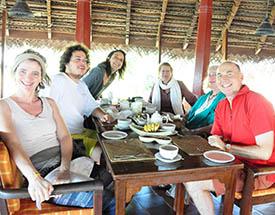 After an active day filled with fitness boosting group activities and afternoons relaxing with indulgent spa treatments; socialise and refuel at the singles only meal tables on offer at a number of our solo friendly wellness retreats. With group meal tables and specialised single evenings, gather with new-found friends for a delicious array of healthy food, and heavenly cocktails to make for a sociable night of fun and escapades.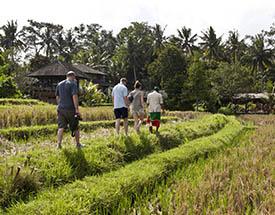 For solo travellers looking to discover new corners of the world and feed their wanderlust, our exclusive Discover Recover holidays offer a tailor-made experience of exciting group tours and excursions. Allowing travellers to experience the countries unique culture meet the local people and delve into the rich variety of flora and fauna on offer; these active excursions are a proven way to meet inspiring fellow solo travellers with similar interests. From adventurous white water rafting and zip lining opportunities, to culinary cooking classes and educational eco walks, there really is something for everyone on our singles holidays.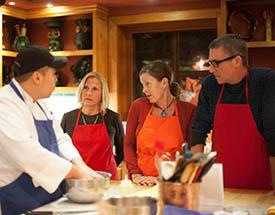 With a number of our healthy retreats offering culinary cooking classes, these classes are a great way to meet other single travellers whilst on your solo holiday. Perfect for those who relish their time in the kitchen; these cookery classes also provide a higher-level of knowledge on health and nutrition. After the fun and excitement of a cookery class, enjoy the delicious plates of food you've made as you socialise at the group table, sharing experiences, delicacies, and cooking tips.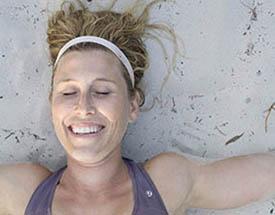 The most important of all the key points; don't forget to smile! There's nothing more off-putting than a scowling face at the poolside; you certainly won't attract any friends that way. Chill out at the pool bar with a smile on your face, strike up a conversation with a fellow guest or chat to the hotel staff to get to know as many people as possible. If you don't want to spend your holiday alone, make the effort, don't be a shrinking-violet, push yourself out there and get out of your comfort zone. You'll only regret the things you didn't try!
If you are now feeling more confident about embarking on your first solo travel experience, begin your journey with our healthy singles holidays.