Interview with the Founder of Euphoria Retreat in Greece, Marina Efraimoglou
Published: 28 January 2020

28 January 2020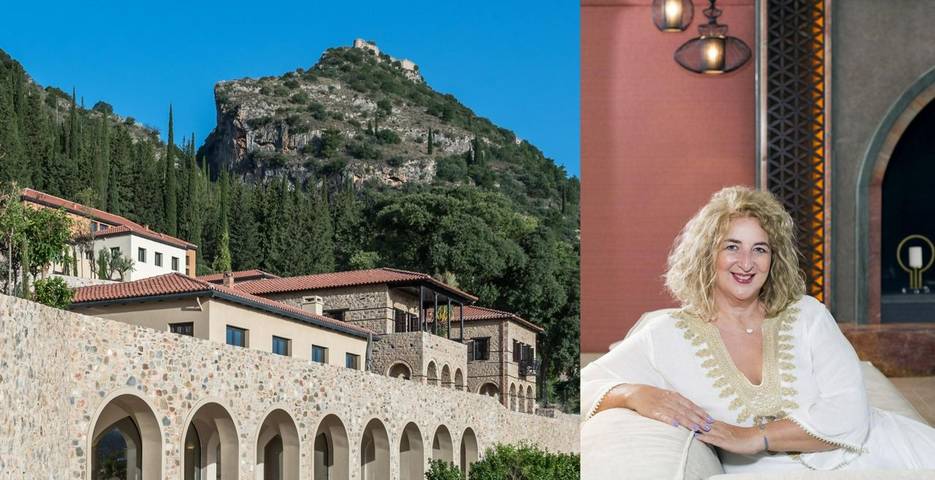 Euphoria Retreat, that opened in July 2018 in Greece, is the vision of founder Marina Efraimoglou, who after following a personal path of inner development, sought to create a special healing retreat. 

Marina had a successful career in the financial sector, founding her business Telesis in 1993, but after a pivotal personal experience, she shifted her attention from the financial world into the worlds of holistic medicine and self-actualisation. Committed to leading a more spiritual life, she studied in-depth with very well-known pioneers in the field and travelled the world sourcing knowledge and experience. Completing her studies in Chinese Medicine, Marina has worked in transformational healing for over a decade.
Based on her varied experience, Marina successfully created her own series of workshops and retreats, recently bringing them into the corporate world, with the aim of encouraging the emergence of a new type of leadership and cooperation.

Could you share your story from of transformation from investment banker to founder of a top European wellness retreat?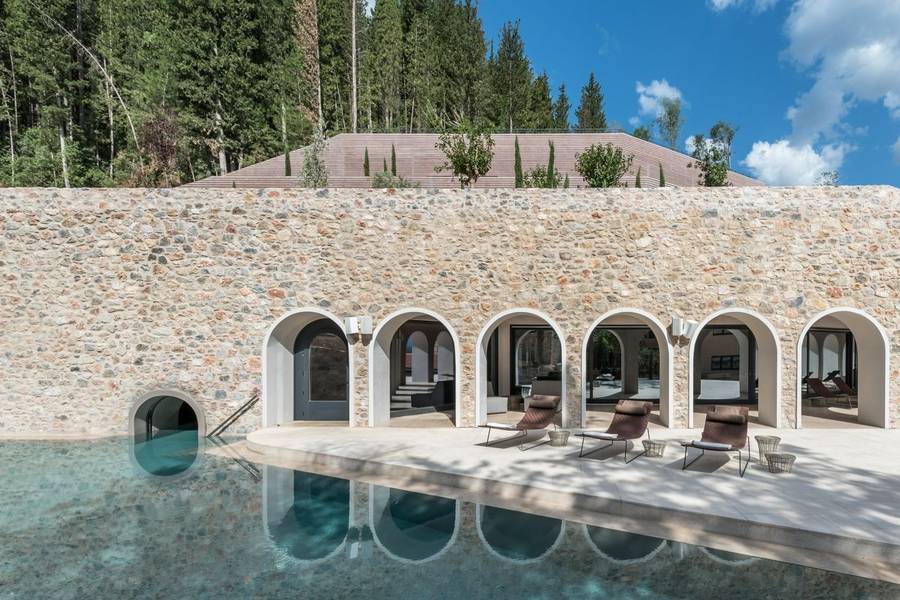 After following a personal path of inner development, I sought to create a special healing retreat which would bring my vision to life. Euphoria Retreat represents my personal journey of transformation. It is a vision which has been a lifetime in the making, made possible not only by many opportunities and challenges experienced on the way, but also by the support of those who have shared my dream.
At my early years, I had a successful career in the financial sector, founding my business Telesis in 1993. In 2000, I was awarded with the Kouros Award for Growth and Innovation, in recognition of my role as the only female major shareholder, acting as President and co-Managing director of a bank. At the same time, I was keen to be socially responsible in life, and became a life member of the board of IME (Foundation of the Hellenic world), which was founded by my family.
Overcoming cancer in my late 20s, I was driven to success but ultimately also exhaustion in the world of investment banking. It was only then that I sought to bring much-needed balance back to my life. After this pivotal personal experience, I shifted my attention from the financial world into the worlds of holistic medicine and self-actualization. Committed to leading a more spiritual life, I studied in depth with very well-known pioneers in the field including Deepak Chopra, and travelled the world sourcing knowledge and experience in its most authentic form.  After completing my studies in Chinese Medicine, I worked in transformational healing for over a decade.
So, as well as beginning my work in transformational healing by leading workshops and retreats, I visited many healing places and went on many spa holidays around the world. Each time I was filled with ideas and inspiration, but also the feeling that something was missing. Not so much in the amenities and treatments, but in the soul of the place. Too often, the process of transformation was linked to sacrifice and denial, key features of Eastern philosophies.
I discovered that the answer lay in my Greek heritage. For Ancient Greek philosophers, individual freedom of choice was a cornerstone of their world view. It took me a decade to find a suitable location, and only a second to make my decision. The UNESCO-protected town of Mystras, in the mythical Peloponnese, encapsulates all of this – the balance and power that inspired the Spartans in the 5th century BC, the energy and mysticism that allowed Byzantine intellectualism and art to take root a millennium later, and an incredible life-force that continues to allow nature to flourish.
Why do you think it is essential for people living in the modern day to take wellness breaks and healthy holidays?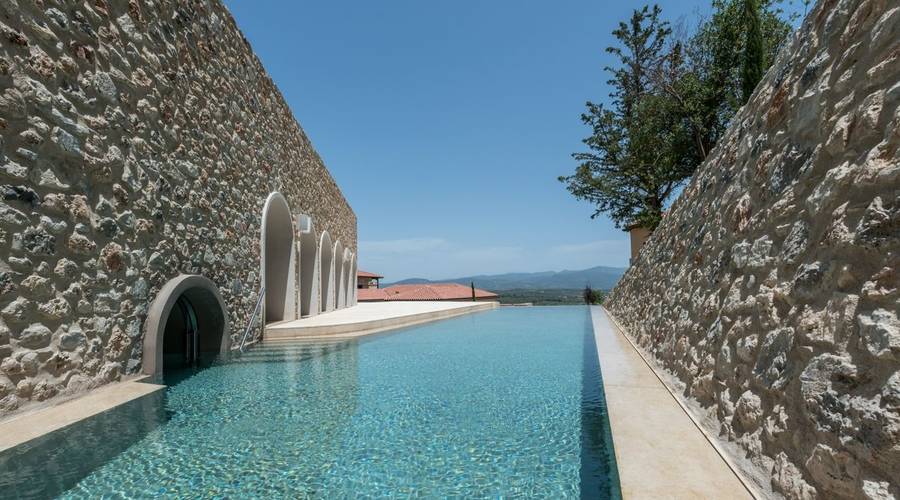 I think that it is crucial and highly beneficial for people to add a "de-stress escape" to their routine. The main reason for this is the modern living conditions and daily habits. For most of us, days pass without us having the chance to step back for a moment and "hear" our minds, our bodies and our souls and what they have to say. By being continuously occupied with endless working hours on a daily basis, numerous obligations, family needs, etc., we tend to forget investing some time to ourselves. As a result, excessive stress is created into our bodies and sometimes this can cause serious disorders (even metabolic disorders) that need to be treated afterwards.
What are the philosophies that form the foundations for Euphoria's spa pathway and healing approach?
Euphoria Retreat offers an unusual and unique healing environment, with treatments and therapies that are based on Euphoria Methodos, which is based on this marriage of Hellenic and Chinese philosophy and practices and incorporates the theory of 5 elements, as well as the concept of Ef Zin. The idea is to reconnect with your inner self and achieve meaningful life change at every level – physical, emotional and spiritual. Ultimately, to become your own healer.

The 5 elements approach is at the heart of what we offer and their meaning and energies are reflected in our Programmes, Treatments, Retreats and design. Programmes are centered around the five elements of Water, Wood, Fire, Earth and Metal, and their related energies and emotions.

The signature seven-day retreat 'Physical and Emotional Transformation' is designed to achieve a truly transformational experience. Using in tandem, physical and energetic treatments together with group work and meditation techniques to unblock emotions and free the body from stress and pain.

Above all, we support transformation and healing through personal freedom of choices in a heart of fulfilling manner.
What is it about Euphoria that makes it unique?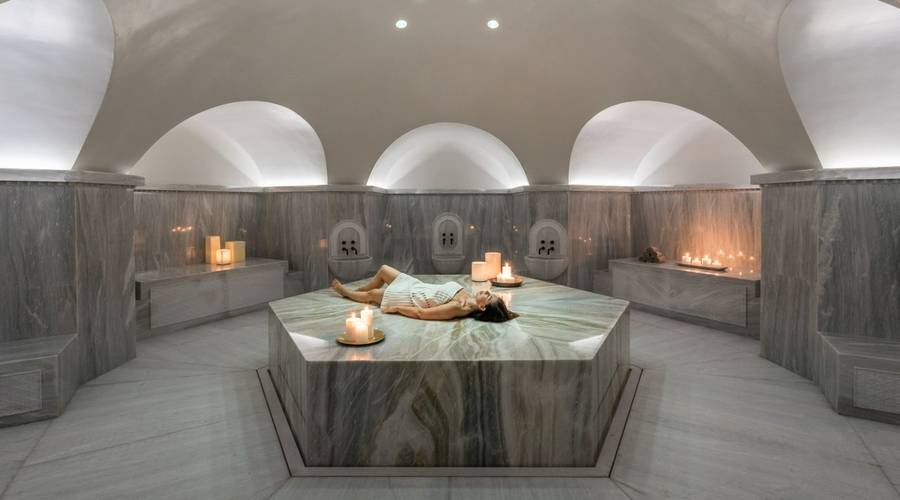 Euphoria Retreat is a Holistic Wellbeing Destination Spa, in Greece's southern Peloponnese, near the Byzantine settlement of Mystras. It offers guests a personal journey of transformation to achieve meaningful life change through personalized treatments, programs and retreats within an inspiring healing environment.

At the heart of our philosophy is the 'Euphoria Methodos' (in ancient Greek, methodos translates as 'the way'), which encompasses our therapies and retreats, our food, our location & design, and even the way in which our staff interact with guests. It is an approach built on a unique blending of ancient Hellenic and Chinese philosophies and practices and a belief that we each have the ability to become our own healer. The ancient world's five elements and their related energies find expression and balance within our therapies and retreats, which are personalized by a team of consultants and therapists, according to scientifically-proven testing methods and bespoke healing plans.

Our location is also fundamental to the healing process, incorporating the energy and mysticism of the UNESCO World Heritage Site of Mystras and a rich scenery of Mediterranean mountains and sweeping valley views, as well as beautifully landscaped grounds, to create an environment of total serenity and relaxation.

The architecture and innovative design of Euphoria Retreat is consisted of elegantly curved domes and arches, a palette of soothing yellows and golds, and a design that harmonizes with nature. Euphoria Retreat offers a striking and modern interpretation on classical Byzantine artwork and architecture, within an inspiring minimalist Zen design. Every corner of Euphoria Retreat tells its own story. The cross vaults of the loggia which welcome our guests into a mood of monastic calm, the courtyards that mix shade with sunlight, and the long wooden tables of the GAIA Restaurant that encourage everyone to share their experiences with others.

GAIA restaurant, as well the healing Mediterranean food being served, tables are arranged to encourage our guests to feel part of a community or to dine in privacy.

On leaving Euphoria Retreat, guests receive guidance and support on how to incorporate what they have learnt, into their daily lives. Above all, they are encouraged to see life as a celebration and transformation as a joyous process (in comparison with eastern healing philosophies, which are often based on denial as a route to catharsis).

Last but not least, people at Euphoria Retreat are filled with the values of the place and express those values in every single aspect of their service. They are an inseparable part of the whole Euphoria experience, as they enhance and complete this unique place with their incredible ethos and integrity. In every guest testimonial, there is always a mention of the great 'Greek philoxenia' that characterizes every member of Euphoria Retreat, while many of our guests develop personal relationships full of trust, with members of the personnel.
What makes guests of Euphoria return, what are they gaining from their stay at Euphoria that makes them want more?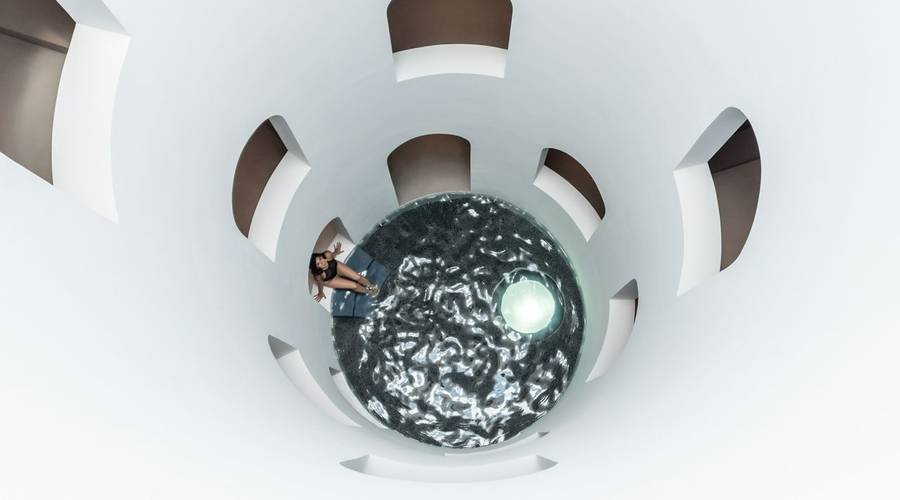 Euphoria offers a very personalized, transformational experience, so is very different for every individual. However, those seeking emotional healing and self-development will certainly find happiness here. A visit to Euphoria Retreat also benefits those who are looking to de-stress, and take a healing break from the busy every-day life, as well as those who crave to enjoy the advantages of a detox or a fitness holiday.

Every person is unique and has to choose their own path of self-discovery and transformation and every one of us has different type of needs, desires and personal goals.

Also, Euphoria Retreat guests who choose a Programme or Retreat for 7 days or more, are provided with two to three months of personal support, which helps them to incorporate their learnings into their everyday life. Also, each guest is provided with a Euphoria Retreat Spa handbook, containing all the details of their progress and personalized experience, during their stay, while everyone has also the chance to bring some Euphoria home with them, by purchasing one of our 100% natural traditional Euphoria products.

All the above are factors considered to be important for guests who want to create a personal and loyal relationship not only with the retreat and the various services, but also with the people that consist the place, and finally return to experience more and continue exploring their own path of transformation.
Euphoria is situated in a special part of Greece. Could you describe the surrounding area and nature? 
Euphoria is located in the UNESCO-protected town of Mystras, in the mythical Peloponnese. It is 2.5 hours' drive south from Athens or less than an hour from Kalamata.
 
The location encapsulates everything we are trying to achieve at Euphoria. The balance and power that inspired the Spartans in the 5th century BC, the energy and mysticism that allowed Byzantine intellectualism and art to take root a millennium later, and an incredible life-force that continues to allow nature to flourish.

Situated in the foothills of Mount Taygetus, Euphoria enjoys a backdrop of mountains, citrus and orange groves. 78.000sqm of private and national forest features tracks leading to the archaeological site and provides space for biking, trekking and outdoor classes. The beautiful beach of Gytheion is also only 40 minutes by car. 
Do you have a favourite aspect or a highlight of Euphoria? Something that you are particularly proud of? 

There are many things that I am proud about Euphoria Retreat. It is difficult to indicate only one, but if a had to, I think that I would mention the innovative Sphere Pool that really stands out. The Byzantine domes and elegant curves of Euphoria Retreat find their perfect expression in this area. It actually resembles the 'womb' where life begins. When diving in, guests can hear the soothing sounds of dolphins and whales – living the ultimate 'rebirth' experience.

The unique design of the sphere pool, inspired by the architecture of the iconic Hagia Sophia church in Constantinople, allows guests to glide within the sphere, half-filled with water, so that it is waist deep at its outer rim but allows them be fully submerged at its center. The whole experience is fulfilled with swimming from indoor to outdoor pool through an opening in the wall. There people find their selves surrounded by low vegetation, hearing the birdsong and enjoying the deep blue of Greek sky.
Wellness programmes offered at Euphoria Retreat:

- Wellbeing Detox
- Weekend Escape
- Advanced Weightloss
- Fitness
- Relax & De-stress
- Emotional & physical Transformational Retreat
- Revitalise
- Yoga & Mindfulness
Talk to one of our Travel Specialists on 0203 397 8891 or contact us here to discuss tailor-making your perfect wellness holiday.