10 Best Adult-only Luxury Wellness Holidays
23 December 2013

23 December 2013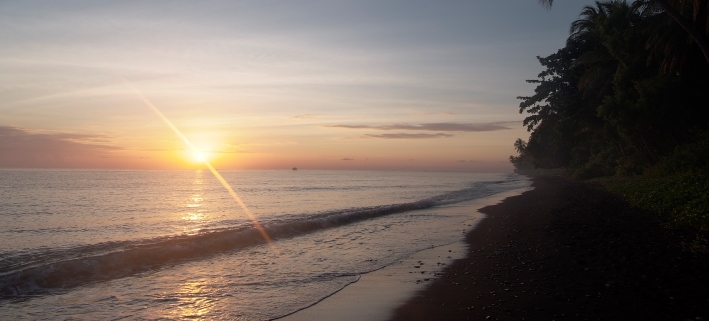 There are always plenty of different things to consider when you're booking a healthy holiday, but have you ever thought about the ages of the other guests at your destination? After all, there's a big difference between getting away
with
kids and getting away
from
kids. Whether they're for
couples
in search of a little extra tranquillity or
single travellers
looking to mingle with a more mature crowd,
adult-only holidays
are worth looking into. At Health and Fitness Travel, we know that 'adult-only holiday' is a wide umbrella and a variety of exciting options fall under it, so we've prepared our 10 best venues for active, spa, fitness, solo and detox holidays around the world.
Active Adults
Adult active holidays are good for people who'd like some help getting off the couch, as well as people who are already used to an active lifestyle. These locations provide top of the line resources and guidance so that you can enjoy everything from traditional sports to more extreme adventures and nature-centred activities. Of course, these holidays are all about creating well-rounded healthy retreats that cater to more than just the body. Guests can count on a number of other benefits ranging from spa facilities and yoga to cooking classes and wellness programmes. With the encouragement of like-minded people, and no one to slow you down, now's the time to get active.
Amid the beautifully rugged landscape of New Zealand's Southern Alps, which are mirrored in crystal clarity by the stunning Lake Wakatipu, Aro Ha is a custom-built retreat that stimulates both the body and the mind. On the wellness adventure programme, you will partake in a generous selection of activities to enrich mental, spiritual and physical well-being. Fill your day will yoga and meditation, helping to restore inner balance and peace, TRX training to improve physical strength and body tone, and sub-alpine hikes to energise the body and explore the region. After a busy day, relax and unwind with a therapeutic massage to soothe sore muscles. Aro Ha has no shortage of ways to keep you moving, and all at the pace that best suits you.


More information: View Aro Ha Wellness Retreat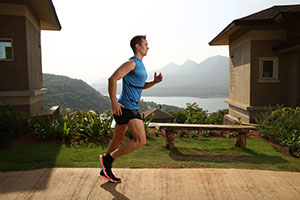 At Atmantan Wellness Resort, in the northern Indian region of Hadashi, adults can enrol on a Fusion Fitness programme for an all-round and intensive boost of well-being. Integrate a variety of cardio and strength based exercises, such as kick-boxing, cardio ABS and bootcamp training, with activities that embrace a mind-boy connection, such as yoga and meditation. However, it's not all go, go, go. Try some of the renewal treatments such as Moxibustion, reflexology or deep tissue massage, to reduce muscular aches and help you relax. No matter which set of activities you choose, there's still plenty of down time to take advantage of the spa cuisine and tranquil grounds of this luxurious retreat, not to mention the highly-trained staff working to ensure you have a positive experience.


More information: View Atmantan Wellness Resort
Spa Adults
When so much of what ails us comes down to stress, the best way to find wellness is a nice relaxing stint at a spa. Our adult-only spa holidays offer a variety of different well-being experiences from Ayurvedic therapy, hydrotherapy, aromatherapy, wraps, facials, massages and more. But don't just let these idyllic retreats de-stress you for a short time, with yoga, Tai Chi and Pilates classes, you can take what you've learnt away with you and make stress reduction a way of life.
You might not know it, but when you daydream of escaping to a tropical paradise, you're dreaming about Bali. From its sprawling beaches to its dizzying volcanic peaks, this Indonesian gem is blessed with natural beauty and Como Shambhala Estate is located right at the heart of the island. Considering its lush surroundings and natural spring water, it's hard to imagine a better setting for a holistic spa holiday, but Como Shambhala also features nutritious food, soothing therapies and a variety of group activities aimed at improving physical and spiritual health. With everything from meditation to massage, the spa's friendly experts can find the right relaxation solutions for everyone. And once you start to feel refreshed, you can take it up a notch with adventure activities like hiking and rafting.


More information: View Como Shambhala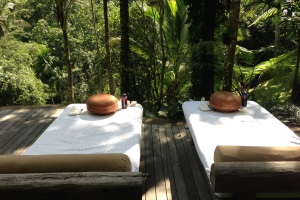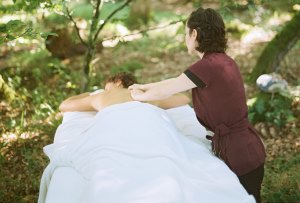 There's a kind of calm in quiet woods that you can't find anywhere else and at La Clairiere's spa, the surrounding forests of Alsace provide guests with an atmosphere of profound serenity. Guests can embrace the outdoors and reap the benefits of the oxygen-rich air on walks among the trees. But the striking setting is only one aspect of the spa's holistic approach to relaxation and renewal. Guests can also look forward to gourmet organic food; pools and saunas; a variety of traditional treatments and therapies; and advice from experienced well-being professionals. All of these elements come together to create a healthy break that's sure to help you get out from under that pile of stress and back into top form.


More information: View La Clairiere
Fitness Adults
Going on holiday isn't just good for relaxation; it's also a great opportunity to get back into shape. If the hustle and bustle of your daily routine has been keeping you from working out, one of our adult-only fitness holidays can help you make a fresh start and lay the groundwork for some healthy new habits as well. There's an extremely wide range of diverse classes and activities on offer at these venues, so whether you're into dance or kick boxing, you'll find something to get you moving.
Spain: Target Fitness Retreats
With Target Fitness Retreats, based in the stunning Andalucían region of Spain, adults can put fitness at the top of their agenda. With the 'Train in Spain' programme, the retreat will commence with a fitness consultation in order to gauge your current level and fitness based goals. With an intense 5-6 hours training a day, and all sessions lead by expert coaches, finding the motivation to push yourself will be that much easier. In addition to your training, every morning there is a daily sunrise hike. This not only energises you for the day ahead, it allows you to venture out and explore the area. You will also receive mentoring on healthy eating, ensuring you can continue your health kick when returning home.


More information: View Target Fitness Retreats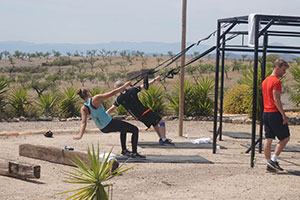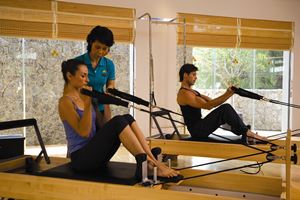 On the coast of tropical Thailand, the experts at Chiva Som offer adults a holistic approach to health and one of the most comprehensive fitness schedules around. The personal training options at this luxury spa include Kinesis, Pilates, Body Conditioning and private boot camps and guests can also enrol in up to eight classes a day. With everything available from Tai Chi to beach power walking in the shade of palm trees and reformer Pilates to Zumba, there's no shortage of ways to keep busy and improve your personal fitness levels. Not only does the staff help you to improve your physical health, they also work with you on mental and spiritual wellness with things like meditation and learning how to manage stress.


More information: View Chiva Som
Solo Adults
While couples and groups tend to keep to themselves on holiday, solo adults often look forward to meeting new people and they deserve holiday options that reflect that. That's why our adult singles holidays are designed to offer more opportunities for solo travellers to socialise with each other. What better way to mingle then during a shared new experience like a fitness class or at a solos table over a delicious dinner and drinks? When it comes down to it, all travellers have at least their journey in common, if not more, and our solo-friendly holidays provide the chance you need to make the most of that common ground.
At Kamalaya Wellness Sanctuary and Holistic Spa Resort, you can experience a great solo-friendly South Asian getaway. Located on the Thai island of Koh Samui, this luxury wellness holiday offers an extensive range of group classes like super stretch, fitball, aqua aerobics and yoga, where solo adults can meet and mingle. In addition to these activities, Kamalaya's dining experiences can also be very social. If you pull up a chair at Soma Restaurant's community table, you can strike up a conversation with other like-minded people while you all enjoy the tantalisingly fresh food. Whether or not you're sharing this little slice of paradise, there are plenty of facilities to enjoy on your own, like the 24 hour library or the variety of available spa treatments.


More information: View Kamalaya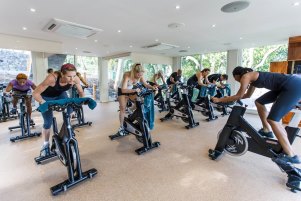 For a Caribbean spa holiday with a lively atmosphere, a wide variety of activities, a superb wellness centre and fresh locally sourced food, The BodyHoliday at LeSport is an excellent choice. Located on the beautiful island of St. Lucia, LeSport offers a long list of fitness classes, so whether you sign up for Beach Fit or BodySpin you'll have great chances to meet other guests with similar goals of weight loss, body toning or learning to de-stress. After a satisfying day of scuba diving or golf, travellers can also meet each other around the solos table at LeSport's cosy Piano Bar while they relax and enjoy the live entertainment. Please note that, while the spa is child-free all year round, The BodyHoliday accepts children over 12 during July and August.


More information: View The BodyHoliday
Detox Adults
With all of the stressful demands of modern life, it can be easy to slip into a number of unhealthy habits, but our adult-only detox holidays can help you clean out your system, get focused and get back on the right track. The superb selection of eastern and western treatments works to re-energise and harmonise the mind, body and spirit. This refined approach to wellness involves careful attention to diet and activity, but it also allows room for fun, games and adventures. After all, spa therapies are perfectly compatible with golf, hiking and mountain biking.
Located at the feet of the tallest mountains on earth, Ananda offers a truly unique adult-only healthy holiday experience. This Himalayan spa retreat combines a controlled diet with the best western and traditional Indian treatments to provide guests with a clear path towards mental, physical and spiritual wellness. The thorough detox programme includes a variety of detoxifying therapies from Abhyanga to earth stone massages; but there's plenty of extra time built into the cleansing schedule so you can still enjoy lots of other activities like yoga, meditation, cooking classes, and a range of excursions into the culturally and naturally rich surrounding areas.


More information: View Ananda Detox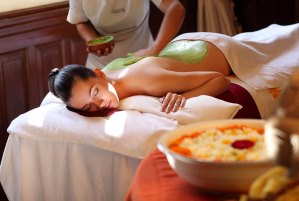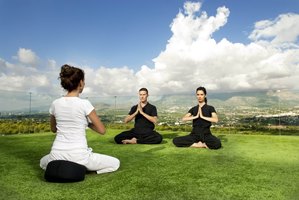 Situated on a hilltop with sweeping views overlooking Spain's Mediterranean coast, SHA Wellness Clinic offers guests a wide variety of ways to achieve wellness and develop long-term life-changing strategies. For example, in addition to enjoying the immediate benefits of their macrobiotic cuisine, you can also take lessons in healthy cooking and apply what you've learned to your future diet. Of course food is only one aspect of rejuvenation process with a variety of detoxifying treatments from hydro aromatherapy to lymphatic drainage massage. When you're not enjoying one of these invigorating sessions, you can take advantage of SHA's other facilities and activities.


More information: View SHA Detox
Talk to one of our Travel Specialists on 0203 397 8891 or contact us
here
to discuss tailor-making your perfect
Adult-only holiday
.