10 Health and Wellness Industry Trends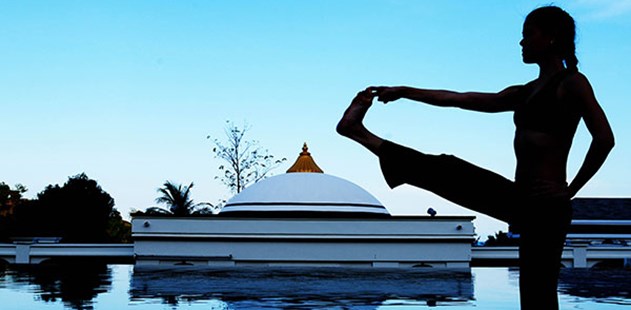 We're all aware of the term 'wellness' - a 21st Century buzzword that has evolved into a multi-billion industry. We share the 10 key developments that have emerged over the years, from eco-friendly tourism to digital detox retreats, and what the future holds for the world of wellness and wellness holidays.


1. Wellness Tourism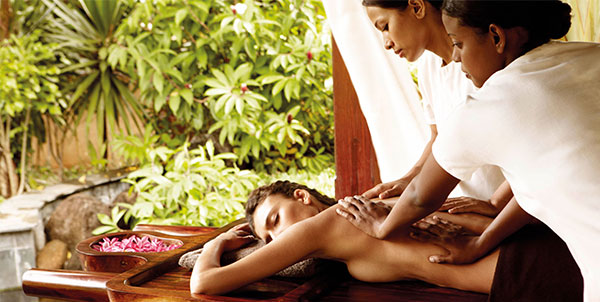 Pamper yourself at Shanti Maurice Resort & Spa

Gone are the days of the 'fly-and-flop' holiday – today's traveller seeks a more holistic and meaningful holiday experience. In fact, wellness tourism is one of the fastest growing tourism markets, with over 690 million wellness-focused trips taken in 2015 alone. Ranging from pampering spa breaks to holistic retreats, this niche market is rapidly expanding, with mainstream hotels and tourism providers also jumping on the wellness bandwagon. Healthy holidays are here to stay!


2. Anti-Aging Solutions 
It's no secret that we're living longer, but want to look and feel younger. The result of this has been a boom in anti-aging retreats and products to keep that glowing youthful look. From collagen facials to vitamin C injections to non-surgical facelifts, the wellness industry has capitalised on our desire to turn back the clock and is getting results - bye bye Botox!


3. The Health Pandemic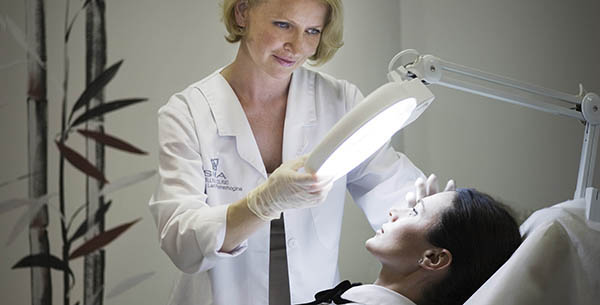 Visit  SHA Wellness Clinic for a unique medical spa experience

With health problems on the rise, the wellness industry has identified the need to create innovative approaches to tackle illness, without the need for pharmaceuticals. We now favour more natural and holistic ways of healing and treating our bodies, and savvy wellness fans are whisking themselves off to medical spas to solve health concerns, including hormone imbalances, heart health and stress levels. Specialist healing retreats for post-cancer recovery have also made a significant emergence in recent years.


4. Technology
Spa and fitness technology has become increasingly popular, with traditional treatments and activities being adapted to enhance results using technical approaches, from measuring your body composition to fitness profiling. On the flip-side, there has been a significant emergence of 'digital detox' retreats and programmes, enabling guests to switch off from the constant pressures of the digital age.


5. Eco and Sustainable Wellness
Enjoy back-to-nature wellness at Santani Wellness Resort & Spa  

With an increasing global interest to save the planet, many wellness retreats are now finding their niche in offering eco and sustainable retreats, offering a trip, without the guilt trip. Return home an expert on the local fauna and flora with educational eco-forest walks, indulge with all-natural spa remedies and refuel with healthy organic cuisine from onsite gardens.


6. Mental Health 
With mental health on the rise, it is little wonder that mental wellness is expected to be one of the most meaningful and powerful well-being trends for decades to come. With a growing understanding that a healthy mind leads to a healthy life, meditation retreats offering coaching in mindfulness, meditation and emotional healing, are helping sufferers of modern-living burnout to reconnect their mind, body and soul.


7. Healthy Diet
Try the diverse range of healthy foods at Absolute Sanctuary 

Food is one of the biggest influences on the wellness industry. It's impossible to scroll through Instagram without seeing perfectly arranged healthy food flat lays and avocado every which way, not to mention the advocacy of #strongnotskinny, encouraging us to fuel ourselves with well-proportioned nutritious meals, rather than depriving our bodies on restrictive diets. Wellness retreats have responded by offering healthy cooking classes and organic harvested produce, in addition to specialist diets available at nutrition friendly retreats, including vegan, alkaline,  Macrobiotic and raw food meal plans.


8. Outdoor Wellness 
There's an increasing interest in the wellness world in getting back to nature and exercising in the great outdoors, with outdoor gyms and bootcamps offering accessible exercise options, without the heavy price tag of a boutique gym. We are also seeing more bookings for outdoor spa and wellness holidays which make the most of their stunning natural surroundings, where guests can reap the benefits of exercising in nature. These destination spas offer everything from jungle gyms, to beach workouts, hiking in the mountains and guided coastal swimming with wellness programmes bespoke to the client.


9. Workplace Wellness 
Global workplace wellness industry has enjoyed a recent boom, with more companies recognising the importance of providing well-being services and initiatives for better productivity and overall satisfaction; after all, happy workers make better workers. Firms are bringing mindfulness coaching and yoga workshops into the workplace, and encouraging better nutritional choices. Some companies are going one step further by offering workplace wellness holidays, which allow workers to wind down on stress-management retreats, increase brain power on yoga holidays, or encourage team building on multi-activity holidays.


10. The Future of Wellness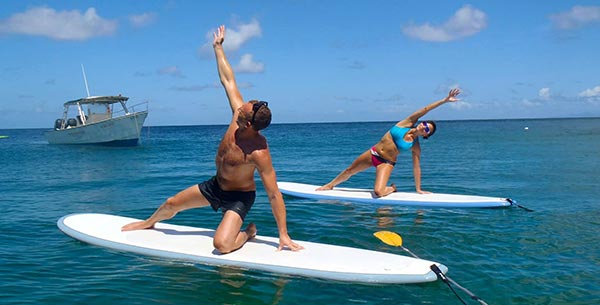 Challenge yourself with surfboard yoga at BodyHoliday

It's not enough to be current; wellness providers need to keep coming up with innovative ideas to set them apart from the rest. Clients want to try new unique classes and treatments, from surfboard yoga to underwater cycling and bamboo massage to laughter therapy. Wellness is a constantly evolving industry, and we can't wait to see what is next on the wellness agenda!


Talk to one of our Travel Specialists on 0203 397 8891 or contact us here to discuss tailor-making your perfect wellness holiday.