10 Superfoods to Stay Slim
04 September 2012

04 September 2012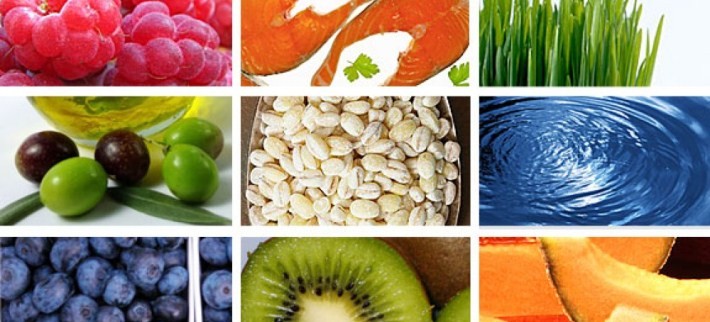 When it comes to staying fit and healthy, we all know that a combination of exercise and a balanced diet is the key. Whilst exercising is mostly straightforward - increasing the heart rate to burn calories - there can be a difficulty in finding the right foods to best compliment working out. With so much to choose from and an array of hidden ingredients, you never know what you might be eating. Superfoods (so called owing to their 'super' health benefits) may be the answer to this problem. By incorporating them into our everyday diet we reduce the risk of chronic disease and can even prolong life. Toby Maguire, Master Practitioner at The BodyHoliday, St Lucia, says many people lack essential nutrients and vitamins from their diets and consume under their recommended 5-a-day of fruit and veg. By meeting our 5-a-day quota and combining superfoods into our diet, we can strengthen the heart, reduce acidity in our bodies and boost the immune system.
Although 'superfood' is no legal definition, these 'nutrient powerhouses' pack large doses of antioxidants, polyphenols, minerals and vitamins to help you remain slimmer and healthier. Here, we round up the top 10 superfoods around, the health benefits they offer and how to fit them into your diet.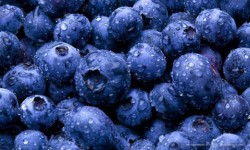 Blueberries
Blueberries, often referred to as the 'go-to' super fruit, are packed full of antioxidants that are said to protect against cancer and reduce the effects of age-related diseases. They help with memory protection and regular consumption can keep your brain functioning well as you age. Blueberries are also rich in manganese that boosts the metabolic rate, keeping you slim and energised. Add blueberries to low fat yoghurt at breakfast or snack on a handful between meals.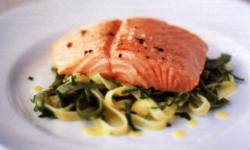 Salmon

Salmon is rich in omega-3 fatty acids, that the body cannot produce itself. These 'good fats' improve circulation and help to protect against heart disease and other inflammatory diseases. It is also a rich source of selenium, which helps prevent cell damage. Many of our resorts boast restaurants that offer the freshest catches of the day, so enjoy the highest quality fish prepared in the most nutritionally balanced ways.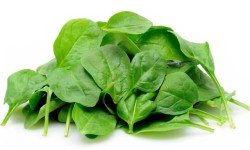 Spinach
As little as one cup of this leafy green vegetable contains more than your daily requirement of vitamin A and K along with almost all the manganese and folate your body needs. Spinach is said to improve brain function and its high antioxidant component fights cancer by neutralising free radicals in the body. Spinach also contains nutrients that increase your skin's SPF and reduce the risk of UV sun damage to your skin, meaning eating more spinach lets you relax guilt free in one of our tropical beach side resorts.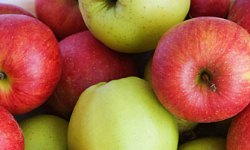 Apples
Apples are a great source of fibre and the skin contains antioxidants with anti-inflammatory powers that can protect against heart disease and allergic reactions. People who eat more apples are proven to have better lung function. They act as a great mid-morning or afternoon snack and provide a low calorie alternative for dessert.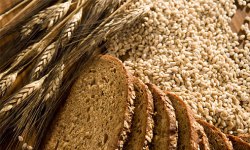 Whole grains
Whole grains are packed with fibre, vitamins, minerals, antioxidants and healthy fats that are slowly released to keep you feeling fuller for longer. They increase your fuel reserves for exercise, meaning incorporating them into your breakfast and lunch will allow you to take full advantage of all the activities and classes on offer at your chosen health and fitness holiday.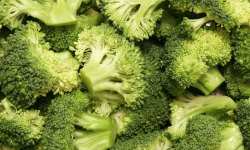 Broccoli
Part of the 'cruciferous' vegetable family, broccoli contains nutrients that suppress the growth of tumours and reduce cancer risk. One cup alone helps to boost the immune system and is full of vitamin C and folic acid. Broccoli can be enjoyed raw or cooked so is perfect for both mealtimes and snacking.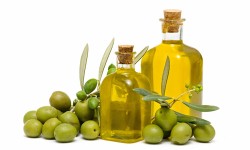 Olive Oil
This is one of the best types of fat you can opt for in your diet associated with its reported ability to reduce the risk of heart disease and cancer. Olive oil is rich in antioxidants and a staple base to the Mediterranean diet. Chef Eric Canino of La Reserve Ramatuelle in St Tropez cooks only using olive oil and swears by its health benefits in creating the perfect balance between greater pleasure and fewer calories.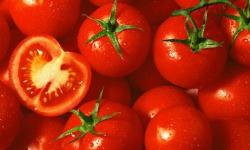 Tomatoes
Tomatoes contain a sought after antioxidant called lycopene, which is rarely found in other fruits and helps to stimulate the immune system. They're also high in vitamin C and potassium and are thought to be powerful cancer-fighting superfoods. Lycopene remains highly concentrated even in cooked tomato products including tomato paste, tomato sauce and even ketchup!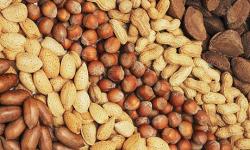 Nuts
Packed with fibre, protein and more 'good fats', eating nuts will help stave off hunger pangs and encourage your body to burn more fat. Eating nuts protects against heart disease and helps to lower cholesterol. They provide an ideal daytime snack or are a heart healthy addition to any meal.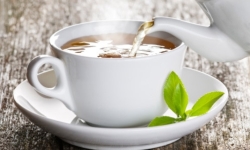 Tea
Although not strictly a 'food', tea has many benefits that compliment a balanced and nutritious diet. The caffeine content stimulates alertness, mood and motivation and is rich in antioxidants that strengthen artery walls to protect against heart disease. Tea also counts towards your recommended intake of fluid a day and therefore helps to avoid dehydration, which is especially important in hot countries.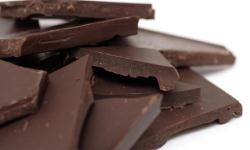 Dark Chocolate
It's more than wishful thinking; studies show that eating dark chocolate can be good for you. Packed with natural anti-oxidants it falls under the same 'good for you' category as tea and blueberries. Dark chocolate is good for the heart and brain, high in minerals and helps to control blood sugar - so don't feel too bad about treating yourself to a bar every now and again!


Inspired to incorporate these superfoods into your diet? Many of the healthy holidays we offer around the world are a great way to permanently change your eating habits and pursue a nourishing, fulfilling diet all year round. Try Absolute Sanctuary's Weight Management holiday in the beautiful Thailand that not only provides balanced meals but also has cooking lessons available so you can recreate them yourself upon returning. Additionally, the SHA Weight Loss Programme in Spain will help you personalise a diet that works for you, all the while including the best superfoods to eliminate excess fat!
Talk to one of our Travel Specialists on 0203 397 8891 or contact us here to discuss tailor-making your perfect healthy holiday.