10 Ways to Have a Healthier Christmas
06 November 2017

06 November 2017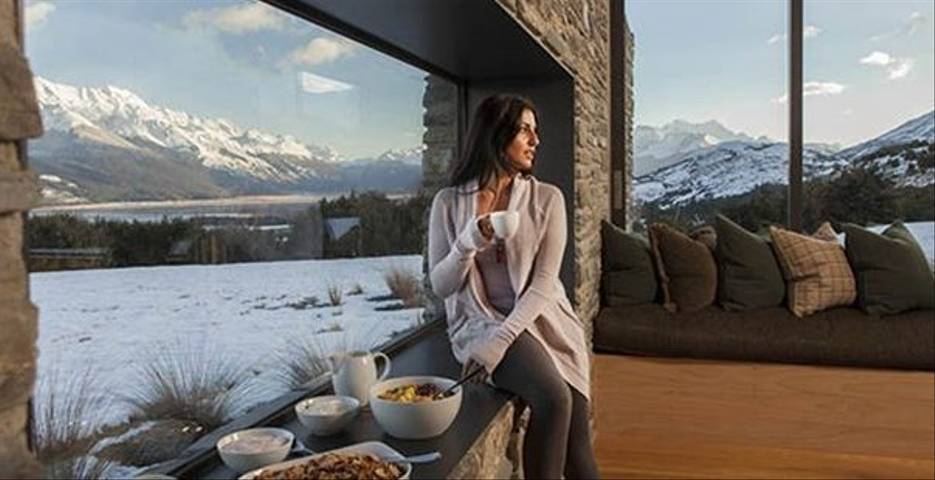 While it's inarguably the most wonderful time of the year, Christmas can become a taxing occasion for everyone. From the stresses of the season's chaos to unhealthy eating habits and weight gain, 'merry' can easily turn into miserable. Fortunately, there are many ways to prevent the unwanted side effects of the Yuletide festivities. By making small but significant changes, you can experience a jubilant Christmas that will not only make you happier, but also leave you healthier for the coming year ahead.
In this blog post, we share our ten best tips to help you have a healthier Christmas, without missing out on all the fun that the festive season brings.


1. Make healthy treats

A big part of the Christmas tradition is about indulgent, and often, unhealthy food. From sugary cookies to rich pies and pastries, once you keep these Christmas staples in your pantry, you are very likely to eat them. Avoid this temptation by coming up with healthier options of your favourite treats and prepare guilt-free snacks that will satisfy your cravings without making you feel sluggish afterwards. Swap your regular biscuits and candy with raw peppermint fudge energy bites and fibre-rich spiced orange-oatmeal cookies. Get creative in the kitchen and come up with new, healthy recipes to spoil your family or use as Christmas presents.


 2. Go on a wellness holiday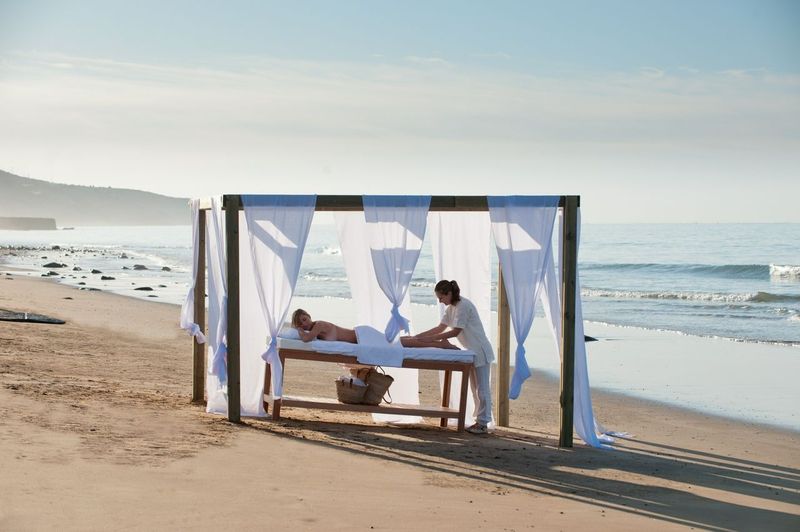 A relaxing massage at the beach of Paradis Plage

Escape the Christmas stress and cold weather by going on a festive retreat. Boasting pleasing temperatures and a relaxing atmosphere, you are guaranteed to unwind and draw new energy. Providing wellness activities, from fitness and mindfulness classes to luxurious spa treatments, a healthy getaway is exactly what you need to rid yourself of any tensions and pressure built up during the festive season. Take a detox break in Thailand or an active fitness holiday in Ibiza, which can either be enjoyed before or after Christmas, and will ensure you enter the New Year feeling your healthiest yet.


3. Swap your Christmas habits

While winter is commonly known as a cosy, relaxing time, many people use it as an excuse to fall off track and take time out from their fitness routine. Unfortunately, this break often leads to a longer period of inactiveness, which makes it even harder to get back in shape. This year, use some of your favourite Christmas activities and mix in some exercise. From stretching in front of the TV during your favourite Christmas movie to shovelling snow or building a snowman with your loved ones, any kind of physical activity will help you to feel energised and help prevent you from gaining those unwanted Christmas pounds.


 4. Arrange a (healthy) family dinner

Christmas centres around love and is best spent with your family and friends. However, relatives that are spread all over the globe make it hard to have a big family gathering. This year, make an effort to host a dinner, trying to get as many family members as possible to join you. Apart from providing a joyful, lively atmosphere, you are giving everyone the rare occasion to reconnect and catch up with people they haven't seen in a long time. Together, spend precious moments and de-stress, as you split the work and let everyone make a contribution to the dinner by bringing (healthy) foods and beverages.


5. Include vitamin-rich food into your diet

The winter season provides plenty of colourful, nutritious food

As the days get shorter and the weather colder, we are more likely to get ill and catch a cold. To avoid the obligatory winter flu, incorporate more nutrient-dense food in your meals. Contrary to popular belief, winter does actually offer many foods that help to boost your immune system and provide energy. Citrus fruits like tangerines and oranges are high in vitamin C, while lemons and grapefruit have detoxifying effects on your body to enhance weight loss and cleanse the body. Paired with nuts, that contain healthy fats and essential minerals, these seasonal foods provide a natural health kick to keep you in top condition during the Winter months.  


 6. Self-made Christmas presents

Dig out your old craft scissors and get ready to create some very special presents for your loved ones this year. Browse the internet to find inspiration, whether in the form of a photo album for your partner that captures intimate romantic holiday moments, or colourful knitted socks for the one colleague that is always cold. Apart from avoiding stressful hours in crowded shops, you are also saving money, that can be spent in a more useful way, such as giving it to charity or people in need. A personalised gift will leave its recipients touched and flattered, as you are giving them the most precious gift in today's world: your time.


7. Visit a Christmas tree farm

Skip the annual hectic tree shopping and escape to an evergreen Christmas tree farm in the countryside. Pick and cut your own tree as you choose from an array of pristine firs and spruces while breathing in unpolluted air and smelling the delicate scent of pine needles, moist earth and freshly cut wood. Apart from it being a great way to spend time with your family and get closer to nature, it is also an effective form of exercise, since the best trees are usually situated at the end of the farm.  


8. Take mindful breaks

Bring back the original idea of Christmas by integrating some calmness and gratitude into your life. Go for a winter walk to enjoy the snowy scenery while you free your mind and organise your thoughts. Count your blessings as you light a candle, meditate in front of the fireplace or practice mindful, intuitive eating during the Christmas feast. Enjoy the silence as you take a digital detox by switching off every electronic device that might distract or trigger stress during the holiday season. Instead of writing a wish list, remind yourself of all the things you are thankful for and experience your life with fresh eyes.


9. Engage in winter sports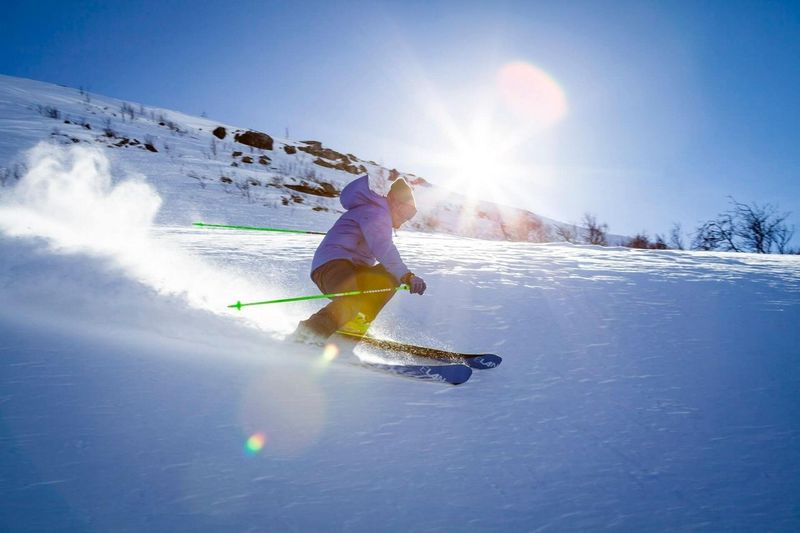 Keep active while breathing in fresh, clear mountain air

If you are lucky enough to live in a region that turns into a winter wonderland, switch up your workout routine and spend some time outdoors. Refresh your Winter sports skills by discovering the health benefits of skiing and snowboarding, while soaking up your stunning surrounding. If you are looking for an activity that involves less equipment and skills, take your family for an adventurous afternoon of sledging or visit the local rink for an ice-skating session. If the crisp temperatures bother you too much, join a fun indoor workout class, such as Pilates or Zumba, to arm yourself against the cold.


10. Make it a Christmas for the senses

Christmas can be quite overwhelming and cause a sensory overload, hindering you from enjoying the festivities to the fullest. To enjoy every sight, sound and smell Christmas has to offer, focus on the present and draw attention to all your senses. Warm your hands with a mug of mulled wine, smell the aromatic burnt wood in the fireplace, bite into a piece of moist, warm gingerbread and listen to the merry sounds of the church choir. Lastly, target your sense of sight by decorating your house and tree in whatever way you like, to create a solemn atmosphere and spread festive spirits.
Talk to one of our Travel Specialists on 0203 397 8891 or contact us here to discuss tailor-making your perfect wellness holiday.