24 Hours in the Life of A Wellpreneur
20 July 2018

20 July 2018

What seems to be ages ago, I decided to venture out into the world of wellprenuership—a trend in business I know I'd be well suited for. And yes, indeed I am. Combining my knowledge about health and wellness to my passion for travel is nothing short of ideal. People often think it must be nice, being your own boss, talking about dreamy holiday destinations and getting to experience these destinations first hand. I cannot lie, it is nice, but it isn't easy either.
Being in the business of wellness travel isn't all about sipping your detox juice by the beach and getting massages and spa treatments. After all, it still is work. That's right—work. No matter how fun and easy it may all seem to be, it still requires a lot of work, which makes it even more unsurprisingly rewarding.
Having co-founded Health and Fitness Travel, part of my role involves visiting new luxury wellness holidays and existing partner retreats across the globe. It is a great perk but means fitting a whole workday around a day on retreat. To give you an idea of how it all looks like, let me share a preview of my schedule when I'm on route to one or multiple destinations within one trip. 


6:00am – 7:00am: Wake, meditate, shower and order healthy breakfast to room
I do my morning meditation as soon as I wake up. While meditation can be of benefit any time of the day, I make it a point to do this in the morning to prime myself up for the busy day ahead.
7:00am – 10:00am: Meet with staff in different time zones and action emails requiring my attention.
I have to account for specific time zones for our global partner resorts, clients, and staff. For this particular instance, I find that setting up a meeting with my staff and checking my emails is most efficient at this time. I normally action emails requiring my attention first thing in order to allocate tasks early on and respond to any client or staff needs in a timely manner.
10:15am- 11:15am: Review facilities and then have a PT put me through my paces with a fitness evaluation just like our clients might do on a fitness holiday immersion.
11:45am –1:00pm: Site inspection of spa facilities followed by a spa treatment.
The items above are just some of the most fun yet most vital part of getting a new partner resort. It is important to understand consumer experience first hand for us to evaluate whether or not it meets our typical clientele's needs, to know what improvements should be done, and of course, for us to know how to sell it to our customers. 
1:00pm – 2:00pm: Meet with Spa Director for lunch and strategy meeting
I find that lunch meetings are perfect to make the most of your limited schedule. It's a great way to share an experience whilst doing something productive.
2:00pm – 6:00pm: Back to work
Even on-the-go, it's business as usual. Although it varies from day to day, I always find time to manage our accounts, review contracts, and industry trends. Being my own boss also means I have to be on top of everything.
6:30pm – 7:30pm: Yoga on the Beach
Yoga is an important activity in my work week. It helps me wind down and in a place like this where I can embrace the outdoors, I have the bonus perk of being on the beach, which is simply surreal.
8:00pm – 8:30pm: Light dinner on balcony in room
8:30pm - 9:30pm: Check in again and action any emails that require attention, pack bags and request wake-up call for early transfer to airport next day.
10:00pm Switch off for sleep


Although the day seems to be packed full of activities, I make sure I stay healthy and balanced all the time. I stick to a routine, fitting in some to pause, exercise, and rest. And when it's time for bed, I put away all electronics for some real tech detox time and have a satisfying good night sleep.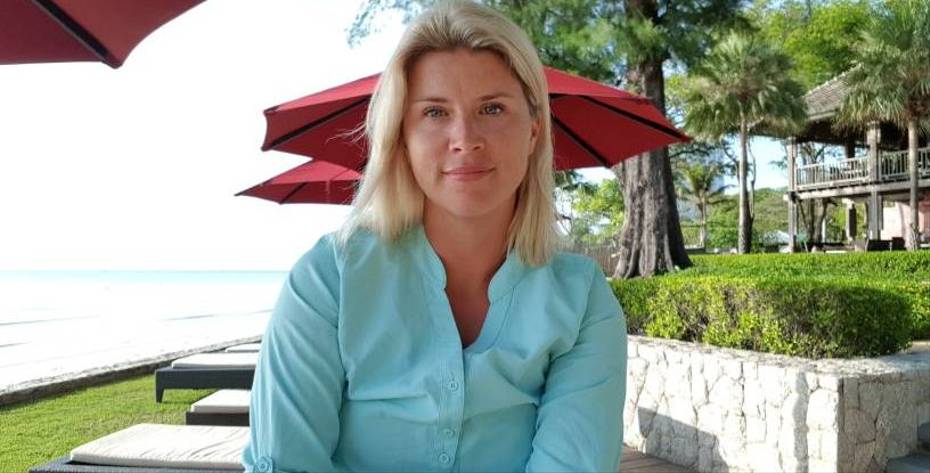 Wellness travel expert, Samantha Lippiatt at The BARAI Spa in Thailand

Talk to one of our Travel Specialists on 0203 397 8891 or contact us here to discuss tailor-making your perfect healthy holiday.