5 Active Fitness Holidays in the Mediterranean
05 June 2017

05 June 2017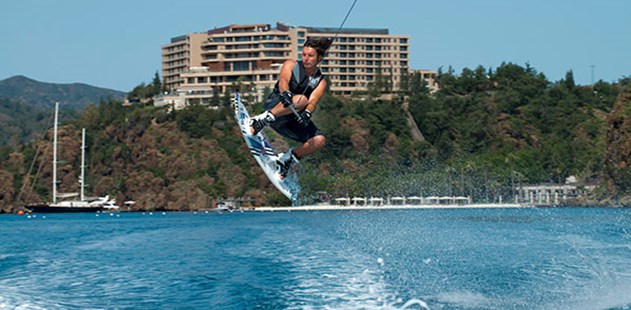 If you want to get in shape and make some health changes, these five fitness retreats in the Mediterranean are the best destinations to kick-start your journey. Whatever they may be, put your well-being in the hands of professional health experts and not only learn new techniques to push your body to the max, but also learn how to fuel your body the right way. Whether traversing Greece, Turkey or Croatia, you may enjoy our exclusive Fitness Fusion retreats which are aimed to offer you an all-encompassing fitness program tailored to your needs. With full access to the complimentary group classes and spa facilities, further your fitness journey even more and reap the rewards long after your stay.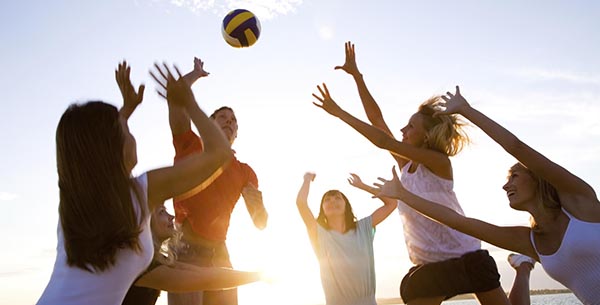 Focus on retraining your mind and body at The Body Camp in idyllic Ibiza where you can embrace the outdoors by partaking in high intensity workouts in order to boost your fitness. Get those endorphins pumping on a fitness holiday in the Mediterranean through a range of fitness activities like mixed weight sessions, body sculpting, or boxing to tone and tighten your entire body. Learn the importance of nutrition on a nutrition-friendly retreat to sculpt the inside of your body as well as your outer with multiple cookery workshops and demos to enhance your knowledge about how to fuel your body correctly.

More information: View The Body Camp



Embark upon our exclusive Fusion Fitness programme at Divani Apollon in Greece that is designed to treat all areas of training and all aspects of your body. Tailor make a multi-activity holiday through a choice of cardio, strength and support, mind and body and renewal stages of enhancing your health. Why not try something new with an indoor triathlon or TRX training followed by yoga to stretch your muscles. The luxury spa treatments are all aimed to reenergise hard worked muscles at the end of the day as well as continue your weight loss journey.

More information: View Divani Apollon



Enjoy the exclusivity of our Fusion Fitness retreat at the D-Hotel Maris Hotel, a luxury destination that overlooks the beautiful Aegean and Mediterranean Sea. Choose between a selection of various exercises on an active holiday that are all aimed at different areas and aspects of your body to get that heart rate up and endorphins released. Enjoy a hard-core spinning session or a game of tennis before renewing your body with spa treatments like an abdominal massage or connective tissue massage. With complimentary access to group classes like basketball, Zumba or yoga, you will certainly not be short on choice on your fitness holiday.

More information: View D-Hotel Maris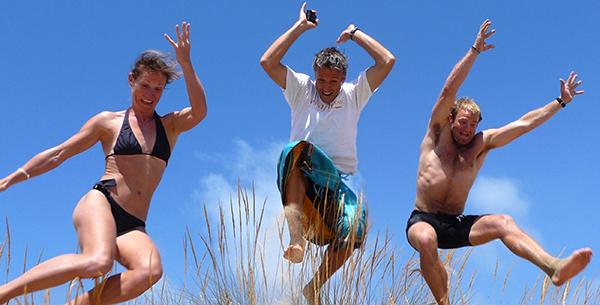 Embrace the outdoors on a bootcamp holiday of a lifetime in the Mediterranean, with Wildfitness retreat in Crete, aimed to push you beyond your limits. Through a combination of various exercises, ranging from hill sprints, beach triathlons or swimming to nearby islands, achieve your health goals on this rustic retreat. Enjoy complimentary workshops on nutrition and cooking lessons to widen your insight into the importance of food on a fitness holiday. Fall in love with the beautiful traditional stone and timber houses as you get to grips with Cretan culture, with guided tours around the local farming areas.

More information: View Wildfitness Crete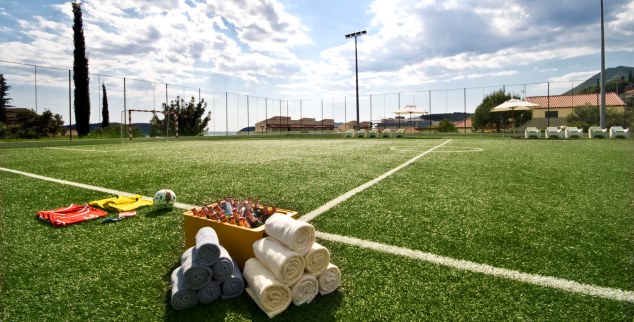 Venture to the tranquil setting that Dubrovnik offers for a fitness holiday in the Mediterranean, where our exclusive Fitness Fusion programme can improve your health through a combination of high to low intensity workouts. With a huge variety to choose from, enhance your fitness journey through fun activities like martial arts, mountain biking or Zumba on a weight-loss holiday. Retrain your mind with bodyart or Pilates and ensure you avoid achy muscles with a stretch and sports massage. Sweat out toxins further and unwind in the brilliant spa facilities and recharge your batteries in the hydrotherapy pools.

More information: View Radisson Blu Resort & Spa
Talk to one of our Travel Specialists on 0203 397 8891 or contact us here to discuss tailor-making your perfect fitness holiday