5 Cultural Adventure Holidays for Valentine's Getaways
03 February 2016

03 February 2016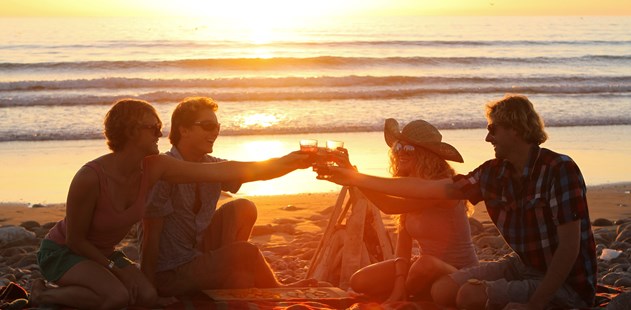 For couples looking to avoid cliché ideas of romance this Valentine's Day, we share 5 of the best cultural wellness adventures for couples holidays that are far from ordinary. Combining cultural tour discovery with wellness retreat recovery, these healthy Discover Recover holidays offer everything from city tours and cooking classes, to zip-lining and volcano hikes. Showing couples different ways of celebrating the day with their partner, discover sites from the cities of Italy to the rainforests of Costa Rica, and set hearts racing with the ultimate Valentine's Day experiences.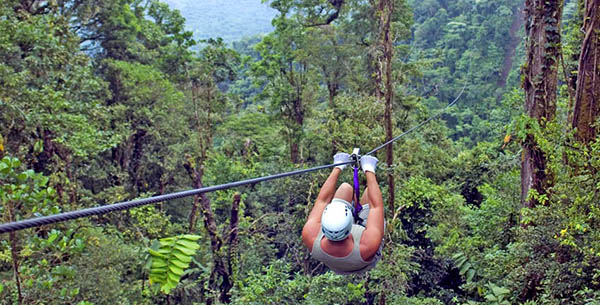 Zipline through the rainforest with Costa Rica Discover Recover

Escape for a Valentine's Day to remember by exploring the stunning tropical rainforests and unspoilt coastlines of Costa Rica. From guided tours of the city of San Jose and a visit to an authentic coffee plantation, to white water rafting and zip-lining through a volcanic national park, you will love the adventures you share together on this exciting cultural adventure. Before heading home and back to reality, recover in luxury on a beach spa holiday with healing spa treatments, refreshing surfing lessons and rejuvenating yoga classes in an open-air yoga pavilion.

More information: View Costa Rica Discover Recover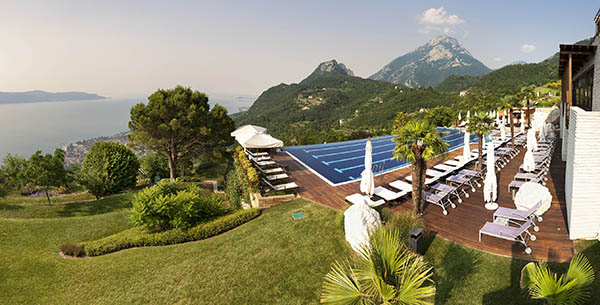 Recover after your adventures by Lake Garda with Italy Discover Recover

Delve into a cultural wellness Valentine's escape in a country famous for cities steeped in history, awe-inspiring architecture and mouth-watering cuisine. Experience Rome as a local and discover authentic flavours with a culinary tour of charming local eateries. Explore with a bike tour through the streets of Rome or Florence and sample the finest in Italian gelato, before discovering the beauty of the Chianti region during a wine tasting tour. Recover after your cultural adventures with a choice of spa holidays in Italy, from detox breaks in Lombardy, to golf escapes in Tuscany.

More information: View Italy Discover Recover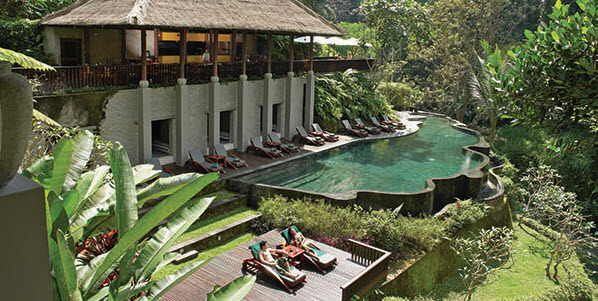 Recover at luxury wellness retreats with Bali Discover Recover

One of the most popular islands in the Indonesian archipelago, escape on a Valentine's adventure to the idyllic island of Bali. From jungle and rice paddy treks, to volcano hikes and guided village cycling tours, there is no end of exciting ways to explore together on an adventure holiday that will keep you moving and discovering. Continue to explore local culture during visits to sacred temples and experience Bali's famed monkey forest. Recover from your adventures in one of five luxury wellness retreats, with therapeutic spa treatments and revitalising wellness activities, including yoga, Pilates and meditation.

More information: View Bali Discover Recover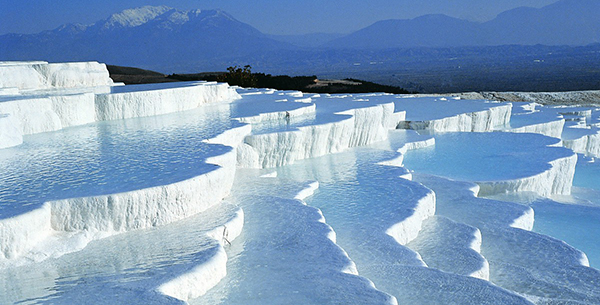 Discover the thermal waters of Pamukkale with Turkey Discover Recover

Crossing two continents, where East meets West, Turkey offers a unique fusion of cultural influences for a healthy break this Valentine's Day. Discover Istanbul's stunning Ottoman Empire architecture and stroll through the vibrant bustling Grand Bazaar, or head further afield to explore the breath-taking waterfalls of Antalya and the ancient ruins of Hierapolis. Recover at a choice of luxury wellness retreats, with reviving spa treatments and wellness activities, from beach jogging to personalised yoga.

More information: View Turkey Discover Recover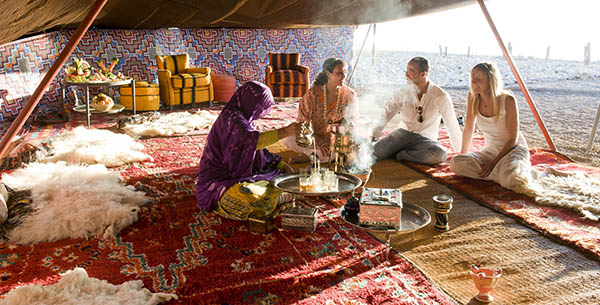 Learn about traditional Moroccan cuisine with Morocco Discover Recover

Discover the diverse culture of this exotic country before unwinding on a romantic healthy holiday beneath the Moroccan sun. Ideal for culture loving couples, marvel at snake charmers on a guided tour of Marrakech, explore the Atlas Mountains on a mountain bike tour, or learn traditional cooking methods on a cookery course. Once you've both sampled the country's rich culture, recover from your adventures at a luxurious wellness retreat. Choose from a range of holistic spa treatments, learn to surf or practice yoga with sunrise and sunset sessions in the beach front pavilion, for a rejuvenating beach yoga holiday that will round off your adventurous Valentine's escape.

More information: View Morocco Discover Recover 
Talk to one of our Travel Specialists on 0203 397 8891 or contact us here to discuss tailor-making your perfect couples holiday.