5 of the Best Gay Friendly Spa Breaks
29 February 2016

29 February 2016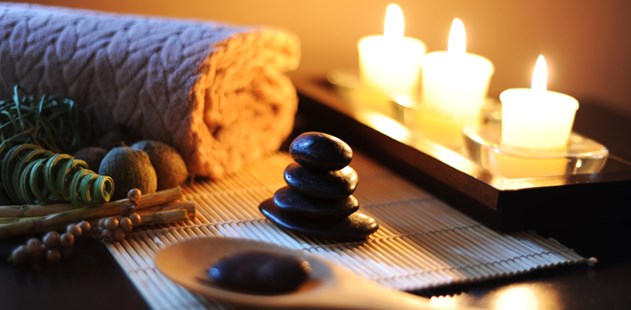 From Europe and beyond, if you're looking to escape on a gay friendly spa holiday at a heavenly destination, explore our hand-picked selection of the best spa breaks that offer a warm welcome to the LGBT community. Focus on your well-being on a healthy spa holiday that will leave you feeling like you're on top of the world as you re-energise with therapeutic spa treatments and blissfully stress-reducing wellness activities. From Thailand to Ibiza, tailor-make your gay friendly spa break with a combination of detox, weight loss or yoga for the healthy couples' holiday of your dreams.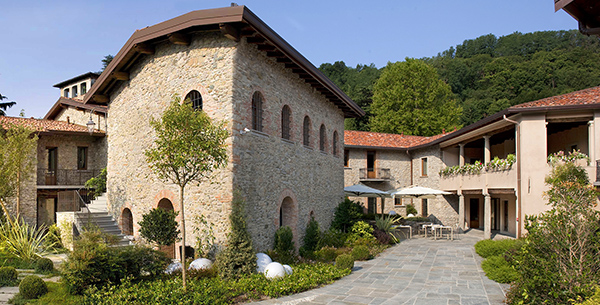 Escape the world and relax together at Ti Sana

Escape on a wellness spa break in the romantic countryside of northern Italy for a rejuvenating de-stress holiday experience that will return you home happier and healthier. Focusing on a three dimensional approach to healthy living through balanced nutrition, physical activity and body & mind therapies, Ti Sana allows you to improve your energy levels naturally. Enjoy a bespoke experience with the option of slimming, relaxing or energizing spa break programmes, which include treatments to focus on your individual goals. Stay active on your gay friendly spa break with complimentary fitness classes and learn from the experts as you attend educational nutrition seminars and healthy cooking sessions. 

More information: View Ti Sana Anti-Stress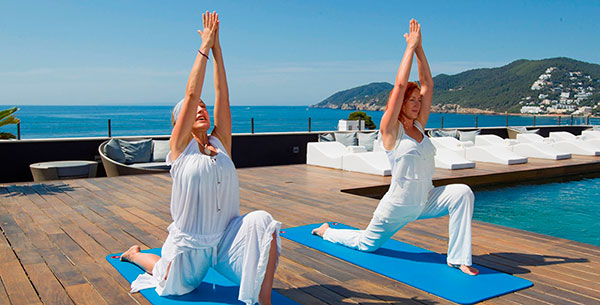 Centre both body and mind at 38 Degrees North

Retreat to the quieter northern coastline of Ibiza, for a gay friendly spa break where a detoxing alkaline diet is combined with a revitalising menu of indulgent spa treatments. Begin your stay with a private wellness consultation, followed by a full body fat and muscle analysis for a personalized detox spa holiday experience which is tailored to your individual needs. Discover the detoxifying benefits of the Universal Contour Wrap, which uses sea clay to cleanse toxins from the skin. Soak up the sunshine and enjoy impressive views of this stunning island as you practice yoga on the rooftop, making the most of complimentary attendance to all group fitness classes.

More information: View 38 Degrees North Ibiza Detox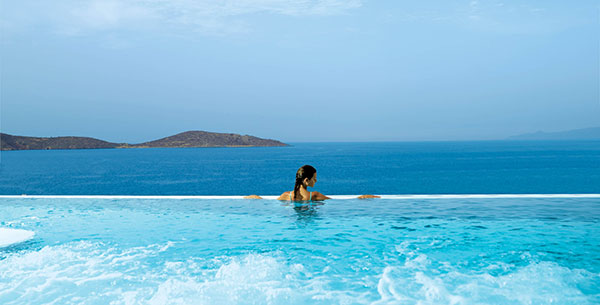 Indulge and rejuvenate at Porto Elounda

Take a well-earned spa break and re-charge at this idyllic Mediterranean paradise, overlooking stunning views of Mirabelle Bay in north-east Crete. With a variety of treatments designed to stimulate your energy flow, awaken your senses and calm the mind, re-charge with foot acupressure and hot stone massages. Continue to revive your well-being with deliciously healthy cuisine and complimentary daily activities, from yoga to Tai Chi. To ensure you return home from your gay friendly spa break feeling fully rejuvenated, align your body's energy centres with Porto Elounda's holistic Chakra balancing, where healing crystals are used to fortify your mental and emotional strength.

More information: View Porto Elounda Sense of Spa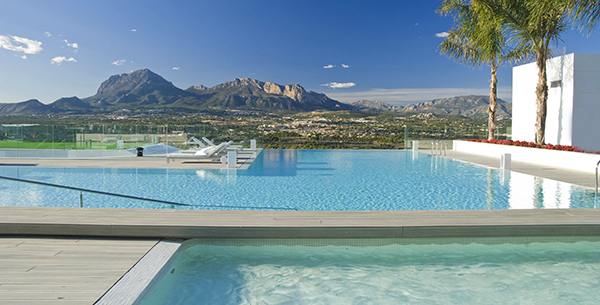 Experience true wellness as a couple at SHA Wellness Clinic

Embark on a wellness journey to Spain and feel renewed on a healing spa break that will help you to kick-start a more balanced lifestyle. Receive expert wellness advice and learn life-long healthy habits during your personal medical check-up, nutritional and natural therapy consultation. Indulge in natural therapeutic spa treatments, including reviving deep tissue massages, cleansing body wraps and detoxifying lymphatic drainage, all adapted to your individual needs. Compliment your relaxing gay friendly spa experience with group classes, from yoga to healthy cooking. Complete with SHA healthy macrobiotic cuisine, every element of your stay is designed to help you feel renewed both inside and out.

More information: View SHA Essence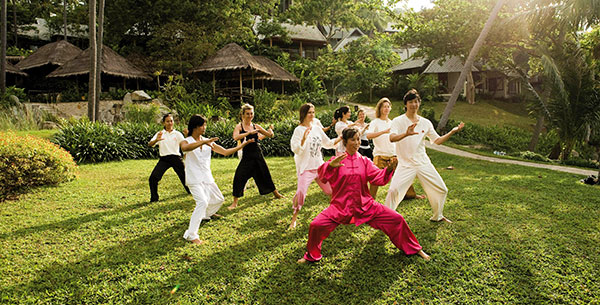 Connect with your inner self at Kamalaya

Travel to Thailand and discover a warm welcome to the LGBT community at the multi-award-winning retreat, Kamalaya, on a calming destination spa holiday that will replenish your body, mind and spirit. Set upon a secluded tropical beach and surrounded by the serenity of lush jungle canopies, relax together on this gay friendly spa break with sensual therapies, from a traditional Thai massage, to an Indian head massage. Enjoy uplifting lotus body scrubs and awakening body wraps, or stimulate your physical and mental health with complimentary attendance to group classes, from yoga and meditation, to Tai Chi and circuit training.

More information: View Kamalaya Relax & Renew
Talk to one of our Travel Specialists on 0203 397 8891 or contact us here to discuss tailor-making your perfect gay friendly holidays.