6 Healthy Father's Day Activity Breaks for Dad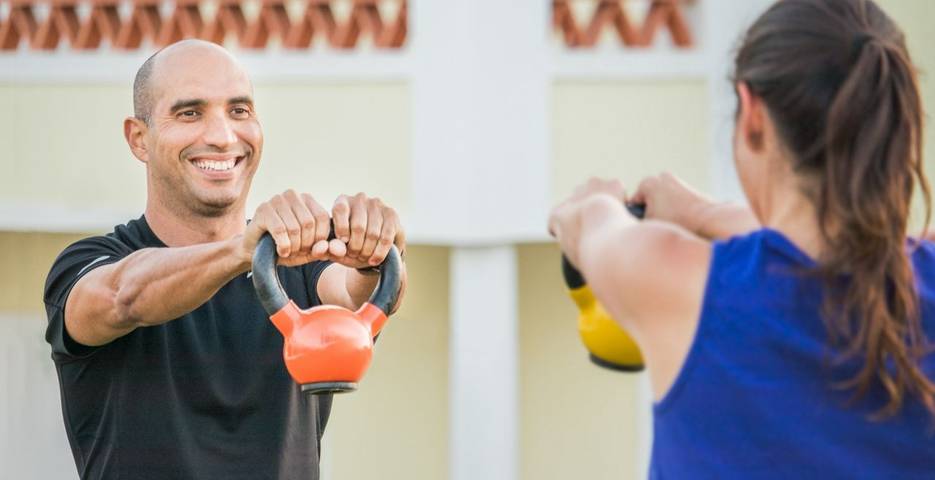 Up the ante this Father's Day and treat the world's greatest Dad to a healthy activity break. There's nothing quite like bonding in the great outdoors with a range of active holidays from tennis in Portugal and golf in Cyprus to a yoga retreat in Turkey and a fitness sports break in Tenerife. Choose a tailor-made health and fitness holiday designed around his favourite pastimes and give your father a fun filled break, to make this the best Father's Day.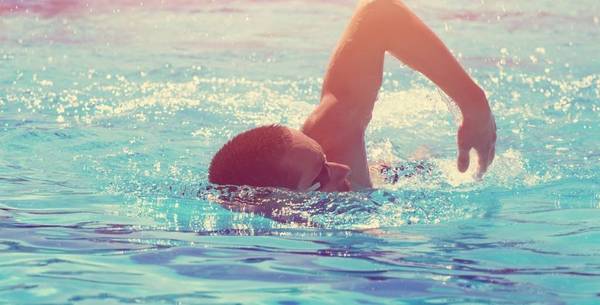 Unwind with a refreshing swim at Baobab Suites
Gift your dad with sports galore on this dynamic health and fitness break, located in the inspiring Playa del Duque in Tenerife South. Choose or combine fitness activities and allow Dad to discover noticeable results that are achieved from these two disciplines. Strengthen and tone with personalised sessions to boost his fitness from his preferred sports area. Nourish his post-workout appetite with a daily smoothie and delicious meal from the Fuel RestoBar that caters to all wellness needs. Repair Dad's body on this spa holiday for men for another full day of fitness fun with a relaxing deep tissue, sports or therapeutic massage.
More information: View: Baobab Suites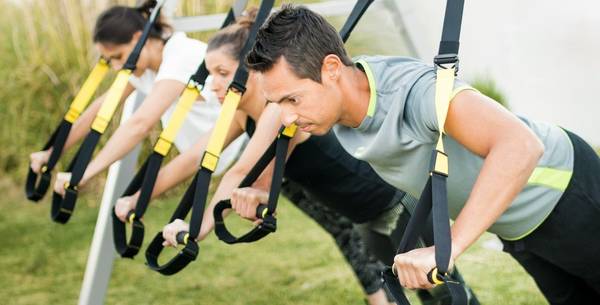 Keep fit with a challenging TRX camp

Enjoy some father-child bonding with a pre-summer shape up on an energising Bootcamp holiday, set in the sunny Algarve. From pulse-raising circuit training to testing TRX camps, this comprehensive 6-day fitness retreat is ideal for fitness focused fathers. Healthy, cleansing meals will complement the rigorous training schedule, whilst detox and weight loss treatments will boost results. With Osteopathy and massages aimed at soothing well-worked muscles, gift your dad with spa treatments suitable for a king, for a Father's Day to remember. Enjoy hours a day of structured workouts, guidance from nutritionists and informative wellness workshops for Dad-bod confidence.
More information: View: Longevity Cegonha Country Club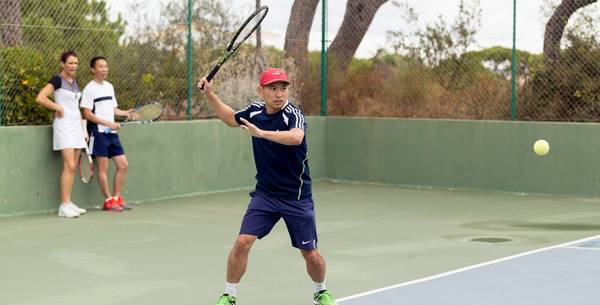 Master your Tennis game at Pine Cliffs
Get your Dad to ace his game and his health with a dynamic tennis holiday at Pine Cliffs, set in a prime seafront location on the amazing coastline of the Algarve. This low-impact sport can help to increase aerobic fitness levels, speed up metabolism and improve coordination; this tennis holiday will keep Dad on his toes. Together with daily private tennis lessons, optional group tennis clinics are an opportunity to further practice technique whilst socialising with others. This active break offers the perfect combination of sport and spa for Dads who deserve some downtime.
More information: View: Pine Cliffs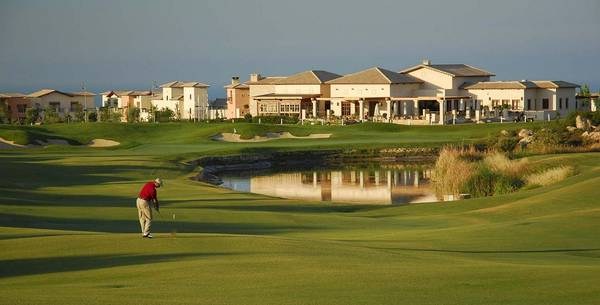 Perfect your swing at Aphrodite Hills
Home to a magnificent 18-hole golf course, treat your dad to a luxury wellness getaway at Aphrodite Hills. Set overlooking the crystal-clear waters of the Mediterranean Sea, Aphrodite Hills is an expansive resort also boasting state-of-the-art sporting facilities and opulent accommodation. Whether your Dad wants to work on his backswing or you just want an excuse to treat him, enjoy a memorable golf break with private lessons and 4 complimentary rounds on the visually spectacular green. Complete your unspoilt experience with calming massages at the Retreat spa, surrounded by fragrant courtyards for the ultimate relaxation.
More information: View: Aphrodite Hills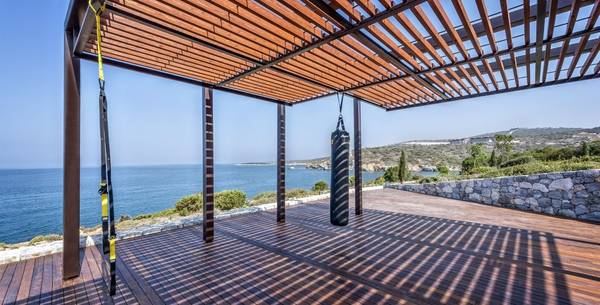 Deepen your asana practice in the outdoor yoga pavilion
With the philosophy that harmony is the key to inner happiness, rebalance a healthier and happier Dad at this luxury yoga retreat, surrounded by panoramic views of the Aegean Sea. Counteract the stresses of your Dad's hectic lifestyle through this healing practice, offering educational workshops that will inspire him to continue practicing yoga once he returns home. Experience the power of peaceful settings through sunrise, sunset yoga and meditation that will leave him feeling utterly relaxed on a luxury yoga retreat. Discover the quaint Mediterranean village surrounding the resort through daily hikes and coastal walks, for a satisfying wellness experience your Father will never forget.
More information: View: Six Senses Kaplankaya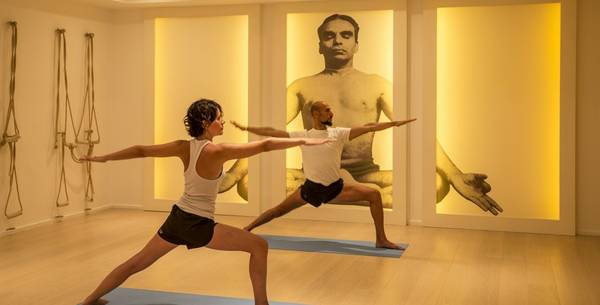 Rebalance your mind and body with Iyengar yoga
Explore the breath-taking town of Puglia in Italy and experience effective fitness workouts within the incomparable Mediterranean atmosphere surrounding Borgo Egnazia. Enjoy morning outdoor workout's as the sun rises over the glistening Adriatic Sea and seek professional advice from qualified personal trainers to achieve your fitness goals faster. Round off your day with alternative afternoon well-being activities including music therapy, dance and Iyengar yoga. Let Dad unwind and de-stress on holiday with a soul-nourishing session in the candle-lit Roman Bath and bio sauna. Discover the beauty of Puglia on a local bike ride and let Dad return home with the holistic secret to life longevity. 
More information: View: Borgo Egnazia
For more information and to discuss a tailor-made Father's Day break, please contact us and one of our Travel Specialists will be happy to assist you

You might also like: