A Healthy and Fit Christmas
14 December 2010

14 December 2010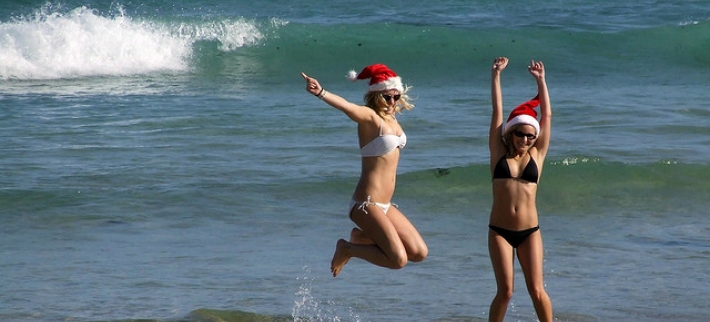 Christmas may be fun but it can also be a hectic time of the year thanks to all the parties, shopping and festive preparations. Because most of us drink and eat too much, we burn the candle at both ends and the season may have a not-so-festive effect on our health, predominantly energy levels, digestion and immune system. So as well as indulging in the festive fun, make sure you also make time for your overall wellness by keeping fit and staying healthy. 
If we are eating foods that we don't normally consume during other months of the year, then no wonder our digestion suffers. All that alcohol we consume at Christmas doesn't just pose a risk to our livers but it weakens our immune systems too. Try and have all the vitamins and minerals your body needs to avoid digestion problems and keep your energy levels and immune system high. Making sure we get our five a day will help to maintain a healthy body, protecting us from illnesses and decreasing the likelihood of weight gain.
Exercise is another great stress-reliever. Several medical studies suggest being active may help boost our immune system. As well as eating healthy, drink plenty of water as it helps to cleanse and rehydrate the body.  
Exercise is a fundamental part of keeping a healthy body and mind. With the days getting darker, most of us begin to feel the winter blues, but the solution is simple; exercise regularly to get those good endorphins running through our body. Try not to cut out the regular exercise routine during Christmas as it's so vital we keep our body healthy and fit in order to fight off the horrible Christmas viruses.
Keeping healthy and fit will not only mean we will look good at the Christmas party, but will positively affect our mind and our resistance to illness. Most importantly we will feel de-stressed, energetic and ready to start the New Year with a healthy body and mind.

Talk to one of our Travel Specialists on 0203 397 8891 or contact us here to discuss tailor-making your perfect healthy holiday.