Adam's Review of SHA Wellness Clinic
05 November 2014

05 November 2014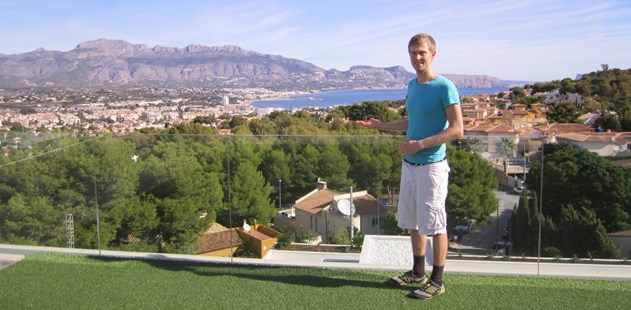 What is SHA Wellness Clinic and who's it for?
Built in 2009, SHA Wellness Clinic is a macrobiotic-based wellness spa and medical clinic encompassing the best of Eastern and Western philosophies to promote a healthy balanced lifestyle. It's a multi-award-winning high-end wellness holiday for those looking to take a serious approach to improving their health, predominantly detox and weight loss, while also offering comprehensive modern aesthetical and medical treatments.
Getting There
SHA's nearest airport is Alicante. Direct flights are available from most UK airports. Alternative routes from other destinations are flying into Madrid or Barcelona and take a connecting flight, or trains run from Madrid (2.5hrs), Valencia (1.5hrs) or Barcelona (4.5hrs). The transfer time from Alicante airport or train station is 45 minutes and is mostly a traffic-free highway.
The Hotel & Accommodation
Spacious, elegant and contemporary. Large glass panes invite you to admire the architecture and views, the scent of lemongrass beautifully fragrances the air, and the furnishings are only made from the finest materials. The rooftop terrace is the best I've ever experienced. You get stunning sunrises, sunsets, views and glorious Spanish sunshine and you'll never fight for a sunbed.
The lead-in Deluxe Suite (70m2) is suitable for single travellers and comparable to upgraded rooms in other hotels, with optional upgrades to a sea view or Jacuzzi on your terrace, or upgrade to a Superior Suite (100m2) or Grand Suite (120m2) suitable for two or three in one room. I really liked the walk-in wardrobe, large balconies with sunbeds, and electronic exterior blinds for a good night's black-out sleep. Unlimited glass-bottled water is complimentary.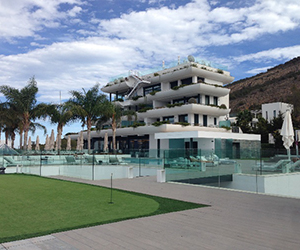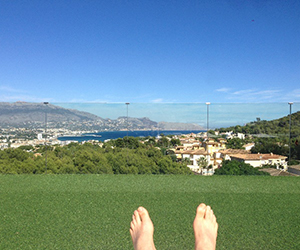 Guests walk around wearing a mixture of white robes, casual or smart attire. There's no sense of zombie-like-guests dressed in white gowns aimlessly wandering around at SHA despite what you might think when most are on a restricted-calorie diet – there's always something you can do and enjoy.


The Medical Clinic and Spa
During my stay I met with macrobiotic, medical and aesthetic consultants, all of whom were informative, giving me a sense of the knowledge they possessed and reflecting the forefront of technology and medical understanding that was accessible to anyone who so wished for it.
If you are prepared to delve into the offerings at SHA there are so many opportunities to explore avenues for promoting health from specific treatments such as ozone therapy (designed to revive all your body and its organs by oxygenating your blood), rehabilitation for a variety of physical conditions, and treatment for other ailments such as bad sleep and smoking habits to cosmetic and non-surgical aesthetic applications such as dentistry. The capacity for genetic and genomic understanding for individual personalisation of treatments is a reflection of the modern approach SHA Wellness Clinic takes.




Our spa holidays usually feature at least a basic hydrotherapy circuit, but nothing as comprehensive as the 23-station circuit offering a relaxing place to forget everything. It's something that gives meaning to SHA as a world-class spa with jets, sprays, steam, sauna, ice and more alongside around 80 medical and treatment rooms.


The Fitness
SHA has a brand-new fitness centre and studio both of which are well-equipped, spacious and high-end. The weekly schedule (example here) offers a low-to-moderate choice of introductory-level yoga, meditation, tai chi, aqua aerobics, walks – interspersed with some higher intensity classes designed to encourage exercise and develop stress-reducing habits. Personal training is primarily the focus. Occasional cooking-classes and informative lectures are also a feature.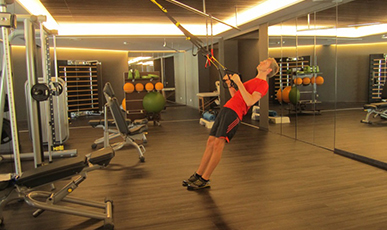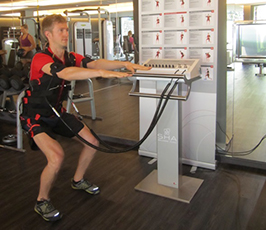 The Food

The macrobiotic diet lies at the heart of the SHA Wellness Clinic ethos where your meals balance your consumption of the recommended proportions of whole grains, seasonal vegetables, legumes, condiments, fruits, nuts, seeds and sweets whilst excluding dairy, caffeine, alcohol, meat and refined sugar for optimal consumption and allow the body to promote its well-being and self-healing nature. Your diet, depending on your programme and goals, are also tailored to adjust to your individual requirements established in your health and macrobiotic consultations.
There are 3 menus: intensive weight loss and detox (Kushi, 500-800 calories), weight loss-based (Biolight, 1000-1200 calories) and normal gastronomical (SHA, 1400-1800 calories). The food is delicious on all menus, well-presented and the restaurant is peaceful and service efficient while you listen to a live pianist overlooking the wonderful vistas.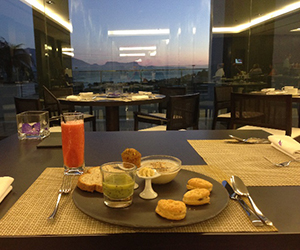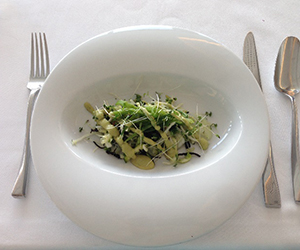 A nice touch is being allocated the same table and waitress throughout your stay who you can develop a connection with and where they understand your requirements during your stay. Your mini bar gets stocked according to your programme and you will not be able to order room service snacks and meals – a nice touch if you're serious about detoxing or weight loss and your self-discipline is prone to lapsing occasionally!
After 4 days my digestive system felt much better, despite already eating a mostly vegetarian diet, I will personally take the macrobiotic philosophy and be integrating it gradually into my lifestyle. A comprehensive Health Plan offered to me during my stay containing the what-to and the what-nots was a considerable help towards this.
Alcohol and smoking is not permitted anywhere at SHA.


The Wellness Programmes
The pioneering SHA Wellness Clinic prides itself on offering uniquely tailored programmes for its clients, and focuses on creating and maintaining healthy habits. The programmes available are:
The Staff
English is spoken sufficiently well from waiter-level and up and the service is excellent. Expect a more formal approach from the staff – direct and a slightly less warm/gentle approach compared with Southeast Asia hospitality. Asking for what you want is encouraged and so is feedback. Staff are easily distinguishable in their smart black outfits.


The Scenery & Surroundings
Located 15 minutes from local town Albir with a beautiful small-pebble beach, there are the usual shops you'd expect from a small town. The immediate surroundings to SHA will not get you excited – it's the views from the second floor up that give it the wow factor.



Highlights
I had two favourite hotspots; the first was of course lying on a rooftop sunbed facing the town of Altea with breath-taking views, and the second was unwinding in the sauna and Roman bath in the evening where you could watch the sunset in the distance which for me was pure relaxation.


My Summary & Verdict
SHA Wellness Clinic overall surpassed my expectations. I would recommend SHA if you too believe personal reflection and contemplation is invaluable on a personal wellness holiday, so don't expect it to be primed for socialising with others and busy with evening entertainment. I would say if you're looking for the best amongst our collection of detox retreats & weight loss holidays, you've found one of the best places to go, particularly if luxury is sought after on your retreat.
► Book through Health and Fitness Travel and receive complimentary early-check-in and late check-out as well as a complimentary ritual massage on arrival.


How to Book
To request a quote or for more information visit our SHA Wellness Clinic page
You can also talk to one of our Travel Specialists on 0203 397 8891 or contact us here to discuss tailor-making your perfect healthy holiday


Fact Box
Best time of the year to go: March to November
Months to book in advance for: May and October
No. of Rooms: 93
Check-in/check-out: 3pm / 12pm
Wi-Fi: Yes - good throughout the entire hotel
Children: No
Reception/Room Service: 24h
Alcohol: No
Nearest Airport: Alicante
Airport transfer time: 45 minutes
Address: SHA Wellness Clinic, Calle de Verderol, 5, 03581 El Albir, Alicante, Spain