Cycling Holidays: Fitness adventures in the outdoors
11 November 2011

11 November 2011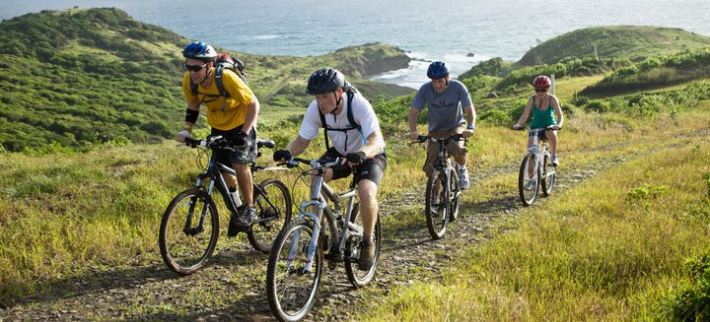 You don't have to be a cycle enthusiast to enjoy a cycling holiday. Are you looking for your next big adventure and do you crave discovering nature? We regularly cycle to work as a quicker way of getting around but are constantly met with scenes of traffic and commotion, which does nothing for our peace of mind and relaxation. Escape on a cycling holiday for a change of scenery with the likes of spectacular countryside views or unique natural wonders of the world. Combine your love of exploration, nature and fitness and gain a healthy experience that will make you feel alive again.
Cycling in general and making it a regular occurrence can be very beneficial for your overall fitness. It is perfect for those who do not exercise regularly as cycling is not strenuous and its effects can be built up, at your own pace. According to Coronary Heart Disease Foundation, people who cycle regularly can benefit from a fitness level of a person 10 years younger. So you can slowly build up your fitness and when ready, can engage in even more interesting exercise activities that push you further for longer.
Furthermore, cycling can help reduce the effect of various health problems including heart disease, depression or being overweight. In fact, the British Heart Foundation stresses that people who cycle for at least 20 minutes a day can reduce the likelihood of heart disease. In general, people who are active feel better about themselves, build a positive mind and can have a better outlook on life.   
In today's environmentally friendly world, the mantra is that we should be doing more to preserve the planet. Why not make a decision to swap your car for your bike? As well as various health benefits, biking is good for your cash, as you will never need to pay road tax or for breakdown recovery. Say goodbye to 'car park rage' as bicycles can be easily parked anywhere. It costs less than £100 to maintain a decent bike and will last for years, if taken care of. In addition, bikes do not pollute the environment and are small enough to take indoors.
A cycling break means that you can enjoy different cultural experiences whilst biking across various countries. Combine cycling training with a specialised sports massage or a morning hike and yoga class when in Mallorca or with snorkelling near the 'Rose - red city' of Petra, Jordan. Whenever and wherever you cycle, enjoy and have fun.

Talk to one of our Travel Specialists on 0203 397 8891 or contact us here to discuss tailor-making your perfect healthy holiday.