Fit not Thin; Fusion Fitness Holidays for Body Confidence
30 August 2013

30 August 2013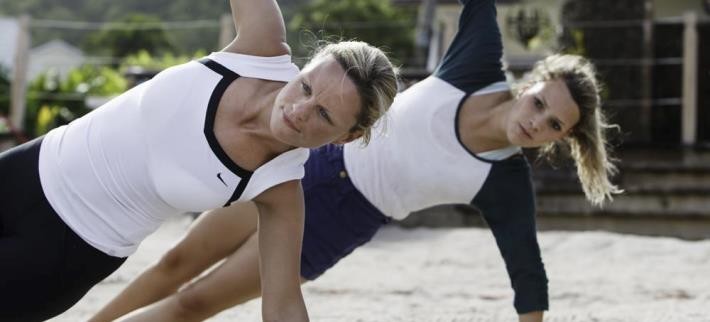 Forget quick-fix diets as healthy living starts with an active routine. The 'Fit not Thin' campaign from The Sunday Times is all about being fit and healthy instead of just thin. This is something that Health and Fitness Travel firmly believes in and is present throughout all our healthy holidays, as we focus on a holistic wellness approach that comes from both inside and out. Being fitter and healthier will benefit all aspects of your life; you'll feel more energetic, stronger, healthier and less stressed.
We agree that too much importance has been given to being skinny rather than fit. A change brought about by the Olympic legacy and through an increased awareness of mindfulness puts a focus on health and balance, so if you feel great, you'll look great. Female athletes such as Jessica Ennis-Hill have become role models for women who want to be body confident, and celebrities like Beyonce have shunned the need to be size 0 to be beautiful. Beauty is not a tiny waist, but a feeling that comes from within and radiates out.
At Health and Fitness Travel, we've designed an exclusive tailor-made wellness holiday that will help you achieve this balance of fitness and health. Fusion Fitness™ lets you customise your holiday by choosing personalised training, activities and treatments from a blend of four fusion elements that include: Cardio, Strength & Sport, Mind & Body and Renewal. Fusion Fitness™ is about feeling good inside and out, rather than just dieting to be skinny for perceived outer beauty.
Here are five of our best Fusion Fitness™ holiday destinations for body confidence so you can be 'Fit not Thin'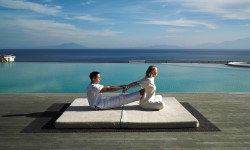 Improve your strength, tone, flexibility and inner happiness on our Kempinski Barbaros Bay Fusion Fitness holiday. Achieve your health and fitness goals with a variety of activities from Nordic walking, cycling, interval and body weight training to yoga and Meditation. Escape on a fit and fun adventure by connecting your mind and body through specialised healing therapies from reflexology to sports massage and return home healthy and motivated.
Whether you're a seasoned fitness fanatic or just getting into a new philosophy of exercise, our Kamalaya Fusion Fitness holiday will inspire you. Following your wellness consultation and fitness evaluation, you'll create your ideal programme with a range of physical activities and treatments designed to re-energise your body and boost your metabolism. Focus on specific health and fitness goals such as cardiovascular fitness or muscle toning.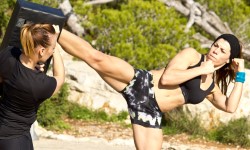 Let the 38° North fitness gurus tone and shape you whilst enjoying some renowned Ibiza sunsets at Aguas de Ibiza. Our 38 Degrees North Fusion Fitness holiday will guide you through a range of activities to give you a feeling of confidence and satisfaction. From kickboxing to rooftop yoga classes, hiking to mountain biking, enjoy a full schedule of group and personalised training for maximum results to get your body and mind in harmony.
Choose from a range of personalised activities from kickboxing, mountain biking and power hiking to Zumba, TRX suspension and kettlebell workouts on our Radisson Blu Dubrovnik Fusion Fitness holiday. Work towards your fitness goals and enjoy yoga, Pilates and Tai Chi to re-centre your mind. Your holistic wellness is at the centre of the OCCO Spa's philosophy, so soothe tired limbs with a stretch and sports massage.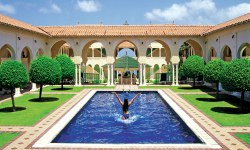 Get yourself toned and fit on the beautiful Caribbean island of St Lucia on our BodyHoliday Fusion Fitness retreat. From beach fit workouts to Tai Chi and Pilates, kettlebell training to boxing, the emphasis on this holiday is customisation so you choose the training to suit your personal health and fitness goals. Kick start your day with a bike ride or yoga class, before unwinding at the award winning wellness centre with reflexology and shiatsu.
Talk to one of our Travel Specialists on 0203 397 8891 or contact us
here
to discuss tailor-making your perfect
Fusion Fitness
holiday.