Hobby Holidays for Incompatibility Syndrome
18 September 2012

18 September 2012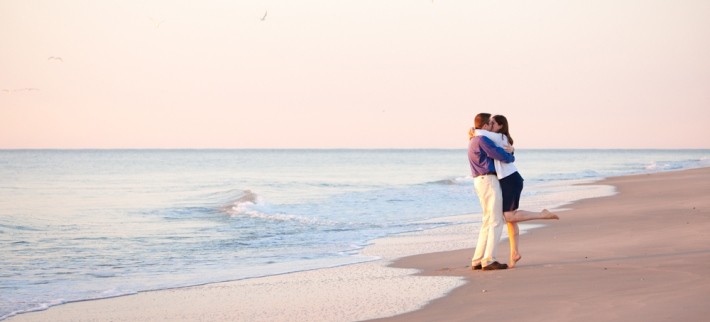 Choosing to go away as a couple can highlight more than ever a clash of interests between partners. Whilst women generally enjoy relaxing on the beach, yoga and Pilates, followed by pampering in the spa, men prefer to embrace and enjoy the sport and fitness facilities available, be it the 18 hole golf course, the PADI scuba centre or the chance to learn a new fitness skill in Kickboxing. A hobby holiday could be the perfect solution to this dilemma, offering a dose of something to keep everybody happy. With the real promise of saving your relationship, partners can both enjoy time away doing what they want as opposed to sacrificing their own preferences.
So-called 'holiday incompatibility syndrome' sees women leaving their husbands at home and emphasises the diverging interests of the sexes when taking a trip abroad. Whilst holidaying should be a luxury, a chance to enjoy each other's company without the stress of work or every day life, the growing trend in this syndrome could compromise the real benefits of what a holiday has to offer to a couple.
At Health and Fitness Travel, we are committed to tailor-making a healthy holiday that both you and your partner can enjoy despite your differing interests or conflicting views on activities. You can both enjoy the same holiday without having to leave your other half at home. Make the most of the huge range of activities that our featured holidays offer, including those specifically for couples and return home feeling re-connected and rejuvenated as opposed to disconnected and distant. Our hobby holidays offer the following solutions: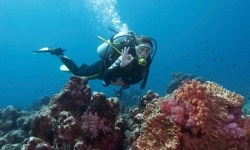 Where? LaLuna, Grenada
For the diver: Discover the wreck diving capital of the Caribbean at LaLuna in Grenada. The abundant marine life makes the island popular with dive enthusiasts who can dive both on the southwest and north coasts of the island. Also home to a protected marine park just north of St George, you can guarantee seeing the best of the underwater marine life whether you are looking to achieve your first PADI qualification or build upon your existing one.
For the non-diver: Only your partner who has an avid interest in scuba diving? Not to worry as Laluna, situated in a secluded cove on the Caribbean island of Grenada, offers plenty of alternative activities that will keep you busy such as a well-being programme that allows guests to open their minds and explore meditation, yoga and Pilates. Take part in non-motorised water sports including snorkelling, sailing and kayaking, enjoy hiking in the rainforest or relax in the Asian inspired Spa and unwind with a Balinese massage. The spa has two treatment rooms that can be converted into a single unit for couples looking to re-connect after spending the day doing different activities.
For more information visit LaLuna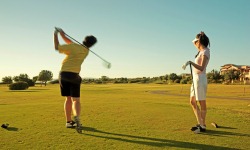 Where? Aphrodite Hills, Cyprus
For the golfer: Home to a championship 18-hole golf course spreading over 6,299 metres, Aphrodite Hills is a golfer's paradise that boasts stunning views over the Mediterranean. With the opportunity to have lessons from PGA resident golf instructors in the highly adequate training facilities, golf fanatics won't want to leave at the end of their stay.
For the non-golfer: If golf isn't your forte, or you want to mix up your routine with other activities then look no further than everything else Aphrodite Hills has to offer. The award winning spa offers an array of spa therapies that can be enjoyed either with or without your partner. Group classes also take place so don't be afraid to try your hand at yoga, TRX training, circuits or kickboxing. The tennis academy is another alternative to remain active without having to play the golf course. Professional coaches can be booked for private training sessions catering to all abilities of tennis. Alternatively you could choose a tailored health and fitness programme to keep you busy whilst your partner is on the golf course.
For more information visit Aphrodite Hills
Where? Reads, Mallorca
For the cyclist: Located at the base of the Tramuntana Mountains, Reads is perfect for cycling training, both on the challenging mountain routes and in the less demanding central region of the island. Free cycle hire of high quality bikes is included and this programme will make the most out of your cycling ability whilst providing a great opportunity to relax after a hard day's work in the Vespasian spa, with a sports massage to soothe tired limbs.
For the non-cyclist: Not that into cycling? Reads also has a spa and sport break, yoga detox programme and stress relieving package. We recommend the spa and sport break that makes sure a combination of sporting activities, fitness classes and spa treatments leave you feeling fit and revitalised. With use of the spa still included, make sure you and your partner take time to enjoy the thermal area, lounges, pools and the fitness centre.
For more information visit Reads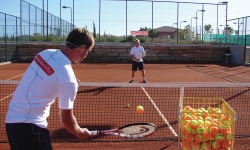 Where? Abama Golf and Spa Resort, Tenerife
For the tennis player: Abama found on the untouched western coast of Tenerife, allows you to choose a programme from golfing to relaxing in the spa to making the most of the tennis facilities. Is your partner into tennis? Perfect as they will have access to racquets, balls, towels and water and can have lessons each day at the Abama tennis academy, complimented by a sports massage to get rid of any onset aches or pains.
For the non-tennis player: If you prefer golf, then you can opt for the golf lessons instead. Unlimited use of the driving range and lunchtime menus at the clubhouse are all included. Otherwise opt for their rejuvenation programme which comes with spa treatments, group exercises classes and personal training sessions. The award winning holistic spa provides yet another alternative that offers everything from an array of therapies to a fabulous water circuit. The best part is whichever programme you choose, you will have unlimited access to the group activities on offer so can enjoy these with your partner whenever you like.

For more information visit Abama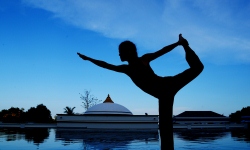 Where? Absolute Sanctuary, Thailand
For the yoga student: Yoga students will be spoilt for choice at the Absolute Sanctuary with unlimited yoga classes daily, available to beginners or to those more advanced. With a variety of yoga styles in practise including Hot Flow, Ashtanga, Yin, Yin-Yang, Pranayama & Meditation, Hatha, Pilates and Yogalates, yogis can guarantee an invigorating yoga holidaythat will help you find your inner balance spiritually, mentally and physically.
For the non-yoga student: However, if yoga isn't your cup of tea, the Absolute Sanctuary also has programmes specialising in detox, fitness, weight management and de-stress. Enjoy a bespoke fitness package which includes Thai kickboxing, personalised fitness sessions and daily spa treatments to unwind. So while your other half finds their inner peace through yoga, make sure you do the same and enjoy a programme tailored just for you.
For more information visit Absolute Sanctuary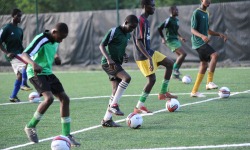 Where? Buccament Bay, St Vincent
For the footballer: Home to the Liverpool International Football Academy, football-coaching programmes at this resort are of the highest quality. They teach not only ball skills but also fundamental techniques including the technical, tactical, physical, mental and social elements of the game. The state of the art field turf is used for training and fun filled games for both adults and children.
For the non-footballer: If football isn't your thing, Buccament Bay offers plenty of alternatives. Try their tennis holiday which includes daily private coaching and a fitness massage. For those looking for something less active, there's always the gorgeous spa to relax in, watersports to try and access to classes such as yoga, Pilates and spinning. During times of the year you can also opt for their Flexible Fitness Retreat whilst your partner plays football.
For more information visit Buccament Bay
All of these hobby holidays show that health and fitness resorts make it easy to overcome holiday incompatibility syndrome and provide the perfect escape for you and your partner. You will return home more in touch with each other than when you left and feel invigorated by your chosen programme. So why wait? Book your perfect couples escape today with Health and Fitness Travel and we can ensure that both of your needs will be catered to.
Talk to one of our Travel Specialists on 0203 397 8891 or contact us here to discuss tailor-making your perfect healthy holiday.