How to Boost Your Energy
11 April 2013

11 April 2013
Everyone's familiar with low
energy levels
which can cause us to feel fatigued, mentally foggy or irritable. It's no surprise that we all tend to go through that lull in the middle of the day where regaining even a smidgen of energy seems impossible. Getting a quick energy fix can be really simple by making a few changes to your daily routine. We share five ways to increase your energy and recommend five of our best energy boosting holidays.
Eat breakfast
The importance of eating breakfast is expressed repeatedly. Skipping breakfast in the morning can cause loss of concentration, tiredness and dizziness later in the day. Ensuring you have a healthy breakfast will
increase your energy
and prevent you from reaching for a sugary snack, which can later cause an energy crash. Complex carbohydrates release glucose slowly and will subsequently keep you fuller for longer and continue to steadily provide you with energy. A major source of complex carbohydrates is whole grain foods; so try whole grain cereals with skimmed milk, dried fruits or whole-wheat toast.
Get some sunshine
Step outdoors for 10 minutes for a fast energy fix. Sunlight provides your skin with vitamin D, which can help improve mood and intellectual performance, as well as leave you feeling energised. Moreover, research from experts at the University of Michigan found that a walk outside in the open air helps improve conditions such as memory deficit, inattentiveness and other forms of
mental fatigue
.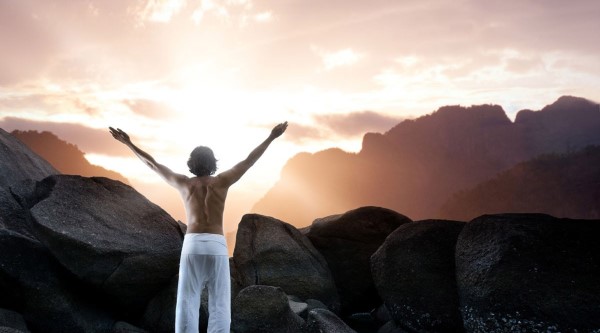 Sunlight provides your skin with essential vitamin D, leaving you feeling energised


Make a smoothie
Juices or smoothies are a quick and convenient way of boosting your energy levels. Every type of fruit contains natural sugars and fibres. Fruits supercharged with vitamin C, such as oranges and kiwis, and fruits rich in antioxidants, like blueberries, will sharpen your focus and provide more mental clarity throughout your day.
Move about
Going for a brisk walk for just 10 minutes can help fight the feelings of fatigue and
increase your energy
for up to 2 hours. Even if you only have time for a stretch, walk around the office, or a few runs up and down the stairs, you could feel much more revived. Energy levels tend to be at their lowest around lunchtime, so try to squeeze in any short burst of exercise during your lunch break. Furthermore, if you are working on a computer for most of the day, take moments to look away from the screen as this can put a lot of strain on your eyes, causing you to feel tired and lethargic.
Stay hydrated
Dehydration is a primary contributor to sapping energy levels and causing you to feel fatigued. Drinking plenty of fluids, particularly water, will assist in
suppressing lethargy
. Foods with high water content will also keep you hydrated. However, be careful of drinking too much caffeine. Over the course of the day it can have the opposite effect of the energy burst most people think it will give them. Green tea is a much healthier option, with lower caffeine levels than black tea and coffee and it also contains the amino acid L-theanine, known for aiding alertness and memory. More importantly, remember to avoid stimulants such as energy drinks or supplements as, although they may give you a short term energy fix, they are not a long term solution!

A healthy holiday provides the perfect way to boost your energy levels. From relaxing spa breaks to active fitness holidays, you will have the opportunity to combat the long-term effects of fatigue and return home feeling revitalised. So if you are looking to restore your physical and mental vigour, take a look at our top five energy boosting holidays:
5 Energy Boosting Holidays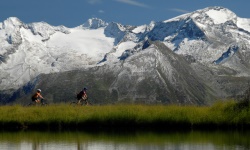 Travel to the Austrian Alps for a fun-filled, energy boosting holiday at
Grand Park Hotel Health & Spa
. Create your ideal healthy holiday to suit your goals and interests by choosing from activities ranging from yoga to Pilates, and high-speed hiking up the mountains to cycling along the river. Train with leading health and fitness
experts
who are there to offer you advice and guidance and unwind with your favourite spa treatments.
View our range of
Fusion Fitness Holidays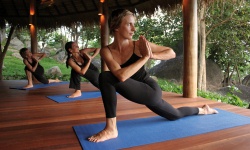 This personal yoga retreat at
Kamalaya
, Thailand's award-winning holistic spa and
wellness holiday
, will allow you to fulfil a range of goals and return home feeling energised and invigorated. This yoga holiday provides private one-to-one yoga sessions suitable for both beginners or experienced yogis and includes instruction in asana, pranayama and meditation. As well as this, enjoy
Ayurveda spa therapies
from experienced Indian Ayurvedic practitioners.
View our range of
Yoga Holidays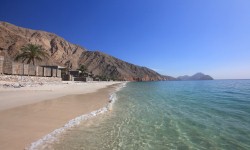 For those who want to boost their energy through active outlets, this healthy holiday at Zighy Bay combines adrenaline-fuelled workouts and private activity sessions such as biking, kayaking and hiking, with restorative massages and spa treatments, to sharpen your energy levels and get you back in shape. Enjoy further daily wellness activities such as sunrise stretching, aqua fit classes and power yoga.

View our range of Fitness Holidays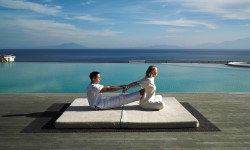 Kempinski Barbaros Bay
in Turkey looks out over the Aegean Sea from the hillside above the bay, set in an area of unspoilt natural beauty. This detox holiday uses an integrated mix of Anika detox treatments, delicious healthy cuisine and the option of wellness activities to cleanse your body and mind. With improved mental clarity and focus, you will notice a significant increase in your energy levels.
View our range of
Detox Holidays
Lifestyle and fitness retreat specialists Life is for Living has teamed up with
Buccament Bay
to offer an exclusive health and fitness retreat. This holiday will provide you with a complete and bespoke wellness programme that is ideal for boosting your energy to its optimal level. From fitness testing to cooking lessons, food workshops to fitness classes, design your own healthy holiday to suit you.


Talk to one of our Travel Specialists on 0203 397 8891 or contact us here to discuss tailor-making your perfect wellness holiday.