Interview with Natasha Iacovelli, Fitness Trainer at Komune Resort Beach Club
26 March 2020

26 March 2020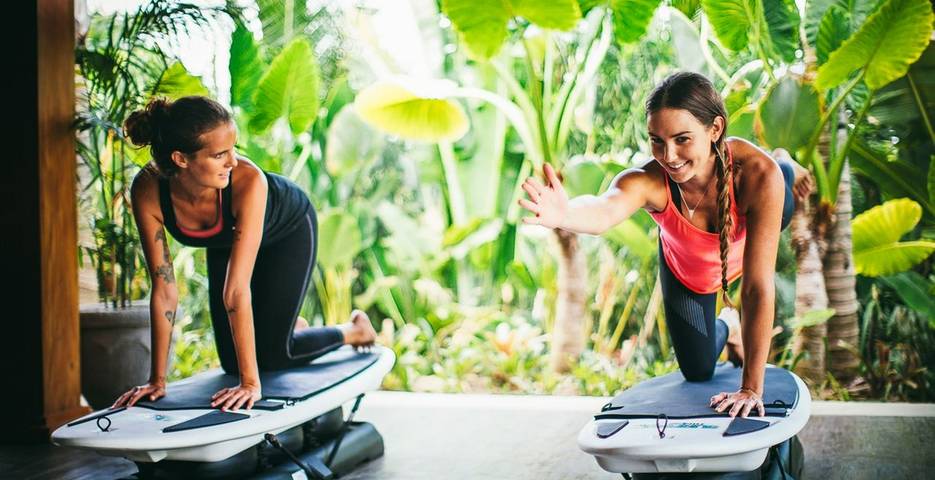 How did you journey into health and fitness begin, leading you to becoming a resident trainer at Komune Resort Beach Club?
I started in the fitness industry in the mid 1990's working in nearly every role possible. I was initially based in Australia but then started working internationally from group exercise, to commercial equipment sales, then into education and training and development roles in private studios and fitness chains. I love my industry but was burning out fast. Bali felt like a nice change. I had been there 2 years working on various other projects within yoga retreat management to international certifications in South East Asia. Komune had been my little slice of respite and escape and to be honest always felt like a good taste of home (Oz). It was hard to say no when a role became available on the team here - you couldn't ask for a better place to work on the island.
Do you have a specific motto or philosophy in regard to health and fitness?
Balance is key. Include a balance of strength, flexibility and cardio into your life with a daily practice of meditation (any style that suits you). Be consistent without being obsessive. Eat good nutrition that fuels your body for the longevity you wish to get out of it, but eat the treats you love because life is too short to give up all the good stuff and you will have a lifetime of health and happiness.
How do you like to incorporate travel with exercise?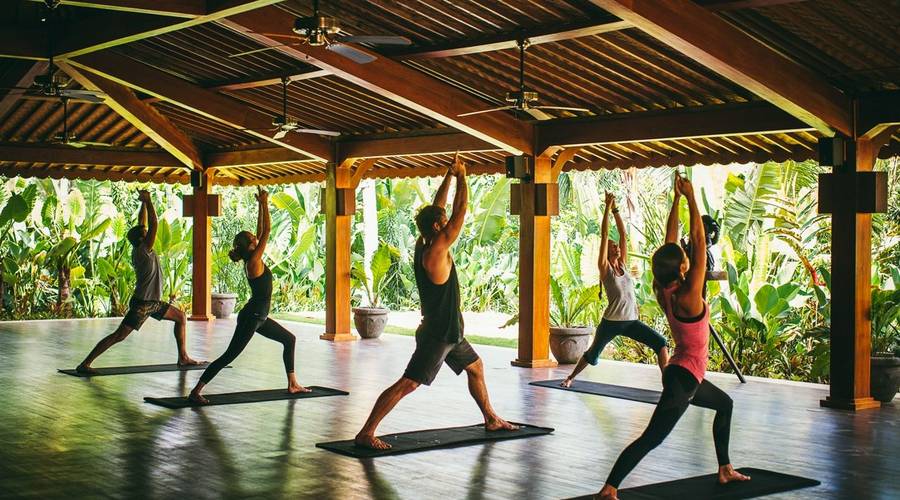 A holiday is the BEST time to train. You have nothing to do after all. So I always pack a great pair of sneakers and love to run in new places and explore. I also take with me a few resistance bands and a yoga mat. You can exercise anywhere, anytime. Mornings are a must…so cocktails in the afternoon don't get in the way of the work out. I also like to check out the local yoga studios, sweaty old gyms or high profile spin studios.
What do you believe the benefits of a dedicated fitness holiday are?
On a fitness holiday you are already relaxed, you have plenty of time to rest between sessions and you're in a much better state of mind to learn new and more positive habits that you can take home with you.
How do guests you have trained with at Komune feel by the end of their trip?
I like to educate people on their bodies and encourage not just a can do attitude but set in place positive and pro active actions, workouts, programs or habits that guests can take home with them. People often say they have learnt something new - which I love. I believe there is more to the workout which will have a much more longer effect on our guests after the time here with us ends. Its like giving them little goody bags to take home.
What are your top 5 tips to those looking to kick start a healthy lifestyle?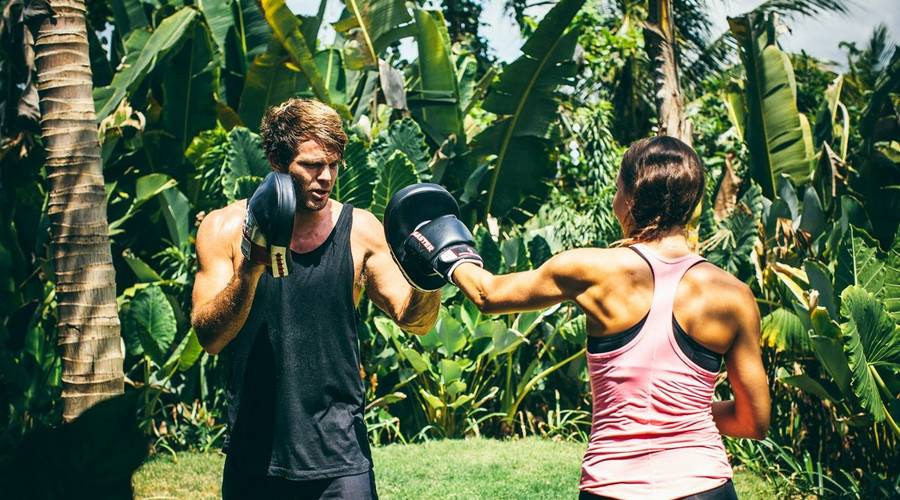 1. Eat clean and nutritious food that fuels your body to perform better, look better and gives you better health
2. Sleep more. Sleep is the key to everything; a functioning immune system, 
3. Read and listen to inspired speakers who encourage you to be your best
4. Train in some way shape or form every day (and don't be afraid of doing new things)
5. Be kind to yourself and rest when you're tired
Aside from the physical aspects, what do you believe are the most valuable benefits of regular exercise?
- Decreases stress
- Improves self esteem
- Improves well being
- Decreases anger, frustration and anger
- Gives you back the control of your life
- Gives more confidence
- Helps you sleep better
- Just makes you a better and happier human

Wellness programmes offered at Komune Resort & Beach Club:
- Fitness Escape
- Fitness, Yoga & Spa
- Yoga Escape

For more information, view: Komune Resort & Beach Club