Making the Most of a PR, Marketing & Product Internship
04 March 2016

04 March 2016

My internship at Health and Fitness Travel has flown by; it seems like just yesterday I was writing my first blog and now I am coming away with a wealth of priceless PR and Marketing experience. Having always had an interest in health, fitness and wellness travel I was looking for a PR & Marketing internship in London that would teach me how to share the message with others, and this internship fit the bill in every way I could have hoped. I jumped at the opportunity and have loved every moment.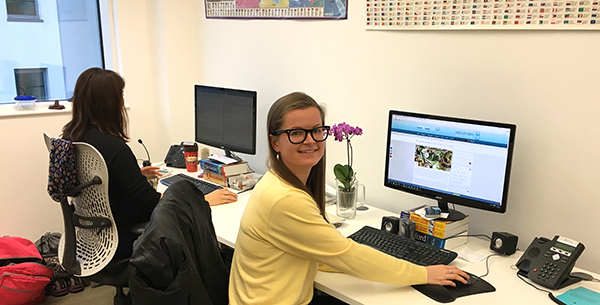 Alice at her desk at Health and Fitness Travel HQ


Unlike other internship experiences you hear of, at Health and Fitness Travel you hit the ground running and always have a new, exciting task to tackle. There is no sitting around watching the clock, as with the freedom to manage your own work schedule, you'll always have the next item ready and waiting. My tasks weren't limited to writing blogs, there was also social media posts to publish, PR projects to manage as well as newsletters and press releases to write.
I really enjoyed researching and writing the informative blogs as it meant I could combine learning about new trends in my favourite industry (health and wellness) with writing fun and engaging content. It was also so interesting to learn about the behind the scenes action that is HTML and Dreamweaver - software which I used to upload my articles onto the website. As well as being great CV boosters, you'll feel like a tech genius as you edit previously unintelligible code. It is an incredible feeling of satisfaction (and a little disbelief) seeing blogs and features that you have written, published for everyone to see.
The internship introduced me to so many elements of PR and Marketing that I was completely unaware of, but with the support of the amazing team you never feel out of your depth. With a variety of tasks and challenges, everyone available to ask questions of and the occasional surprise healthy treats and freshly made juices, the days will fly by and you'll be wishing for them back.
A huge thank you to everyone at Health and Fitness Travel!

Visit our jobs page to apply for our PR & Marketing Internship