My escape to The Jewel Dunn's River Resort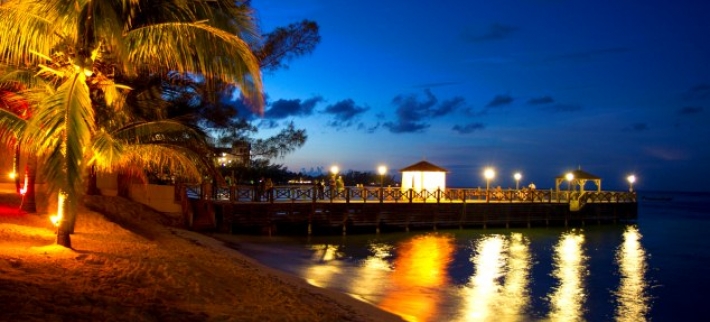 Having just returned from a seven-night stay at Jewel Dunn's River Resort, it's safe to say that it goes above and beyond any other all-inclusive resorts I've stayed at. I ended my holiday in Jamaica feeling refreshed, revitalised and keen to book my next trip back.
From the moment I arrived I was welcomed with open arms. I have never visited a resort where staff exudes such enthusiasm and charm. They were very attentive to my every need and always had a smile and friendly greetings. The personal interaction with the staff made me feel at home, and more like family than a guest.
I stayed in the Diamond premier and was pleasantly surprised by the charisma of my room. My favourite features were the big walk in closet, the beautiful tile work in the bathroom, the arched doorways and of course the stunning ocean view. My room was also near the pool, which meant every morning I was peacefully awoken by the flowing sound of the pool waterfall.
Jewel is somewhat smaller than most other resorts I've been to, but it uses this to its advantage. Its compact size means everything is just a short walk away, whether it be the restaurants, the beach or the health and fitness centre. The intimate nature of the resort meant I also had the option to enjoy the surrounding solo, or to mingle with the other guests in a relaxed setting.
For an all-inclusive resort the food was top-notch. Surf and Turf at the Platinum was excellent. I also dined at Moonstone's, an Italian restaurant with indoor and outdoor seating, I chose to eat outside so that I could enjoy the lovely ocean breeze. For breakfast and lunch I usually went to the Coral Café which although is buffet style, is delicious!
Other than being a great place to relax, meet people and eat great food, Jewel also offers a wide range of health and fitness activities to keep you up and moving. Wanting to make the most of my trip I signed up to daily early morning yoga classes, which proved to be an inspiring way to start the day. I made an effort to try a new sport every day, whether on land or water, and rewarded myself with rejuvenating spa treatments.  I also attempted a couple of the activities off site whilst there, which included a rainforest hike which was really good and I also finally got round to trying zip lining which is such fun.
From check-in to check-out this resort went far beyond my highest expectations. What really sets this resort apart from others in Jamaica is the exceptional service, fantastic food and the bountiful array of fitness activities and spa treatments on offer. It really ticks all of the boxes for the perfect healthy holiday and I can't wait to go back.


Talk to one of our Travel Specialists on 0203 397 8891 or contact us here to discuss tailor-making your perfect healthy holiday.