My Inspirational PR & Marketing internship with HealthandFitnessTravel.com
25 August 2014

25 August 2014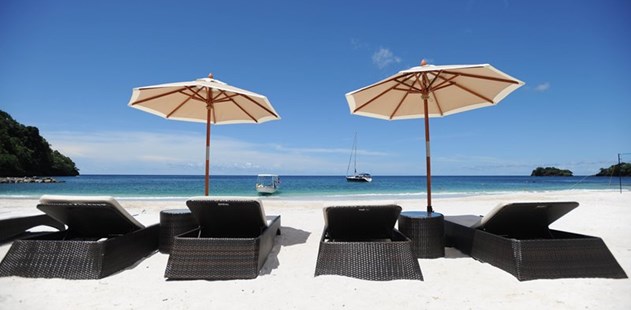 I'm reaching the end of my 8 week PR and Marketing internship with Health and Fitness Travel and I can't believe how quickly the time has gone. From my first day working for the company, I knew that this internship would be different to others. At Health and Fitness Travel, I'm always kept busy throughout the day and am never short of things to do; with blog writing, product research and web copy are just some of the variation of tasks I'm set each day.
One of the great things about working for Health and Fitness Travel is that I'm given the freedom to manage my workload, which has helped greatly to improve my time management skills and ability to multi-task. My day typically starts at 9 o'clock where I'll check my action list and emails to plan and prioritise the tasks that I need to complete by the end of the day. This could be anything from sourcing and editing images in Photoshop, to updating and publishing my own blogs on the website. I particularly like how the workload is extremely varied as there is always the opportunity for me to step outside my comfort zone and find new ways to challenge myself.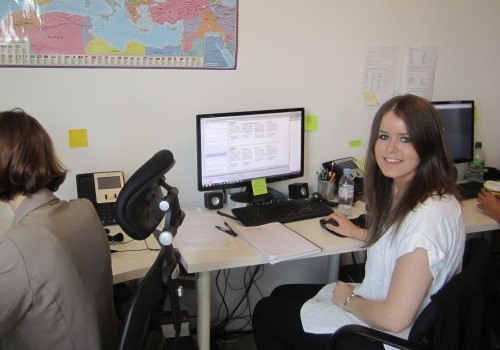 Victoria at her desk at Health and Fitness Travel HQ

I've learned so much in just eight weeks at Health and Fitness Travel. Learning how to use Photoshop and HTML are transferable skills that will remain useful to me long after the internship has ended. I've also been taught about the importance of SEO and how to write effective blog posts, product and programme copy. My writing style and editing skills have come on a long way thanks to the feedback and support I've received by the Health and Fitness Travel team; and my knowledge of the health, fitness and travel industry has also greatly improved. With the job market being highly competitive and young people often struggling to climb onto the career ladder in today's society, this internship has been incredibly valuable in allowing me to expand my knowledge of the travel industry and learn a range of new skills that I can take away from my experience as an intern.
My favourite part of the internship has been working on Health and Fitness Travel's Family Holidays web page. My role in this has involved researching, copy writing, image sourcing, editing and the general website maintenance to launch it. After this, I was then asked to help with the PR side of the project, and this included writing a press release, creating a family holiday's infographic, brain storming ideas and creating the media lists. The PR aspect of this internship has been particularly enjoyable, and it is really satisfying seeing all of my hard work come together knowing that I played a key role in the development of the project.
The team have been really welcoming and supportive towards me, and seem to value my input in helping the company to grow. Taking part in the group meeting to discuss the company's PR and marketing strategy was something which I particularly liked. It is clear that the company have wanted me to get the most out of my internship, and when I expressed an interest in working on a social media project I was immediately granted the opportunity to work on Twitter alongside my other Pinterest duties.
I'm extremely thankful for all the support I have received in my role as an intern, and the variety of skills and experience that I have picked up along the way. I would definitely recommend applying for an internship with Health and Fitness Travel because rather than feeling like just another intern; you immediately come to feel like a valued member of the team. My colleagues are always willing to help me out and are extremely approachable if I have any questions about the tasks that I have been set. There is so much that I will be able to take from this internship and apply to my future career path in Marketing and PR; and I have the support, knowledge and experience of Health and Fitness Travel to thank for that.
Visit our jobs page to apply for our PR & Marketing Internship