Nutrition and Fitness Philosophy: The Story of a Luxury Resort Fitness Supervisor
14 December 2018

14 December 2018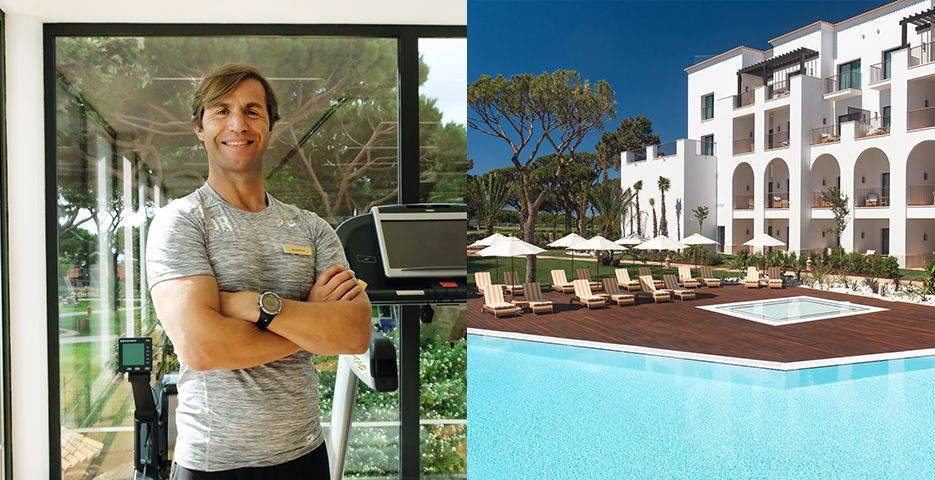 Josué is the Fitness Supervisor at Pine Cliffs, a Luxury Collection Resort.  Heading up the dedicated Pine Cliffs Goes Active health and fitness centre, he oversees a wide range of activities, from high-intensity interval training, yoga and Pilates to Tabata training and capoeira. With nearly twenty years' experience in the field, Josué is passionate about providing a fun, invigorating experience for guests and personally helping them to achieve their fitness goals.
How did you become interested in Health and Fitness?
I grew up in Póvoa de Varzim, a small city in northern Portugal, where sport was a big deal. Forty years ago, in every corner of the city you would find kids playing soccer in the road, running in local clubs, surfing, playing basketball, handball and hockey. I was lucky to belong a such amazing generation before the age of phones and computers.
If you could give one piece of advice, what would it be?
You can always achieve the impossible!
What does a typical day look like for you?
My day normally starts at 7am and finishes at 9-10pm. In the mornings I host group fitness classes in a variety of sports such as beach boot camp, boxing, Tabata and running. In the afternoons I do paperwork as part of my Supervisor role and do some personal training sessions. Sometimes my day ends with 5 to 6 hours of working out with guests!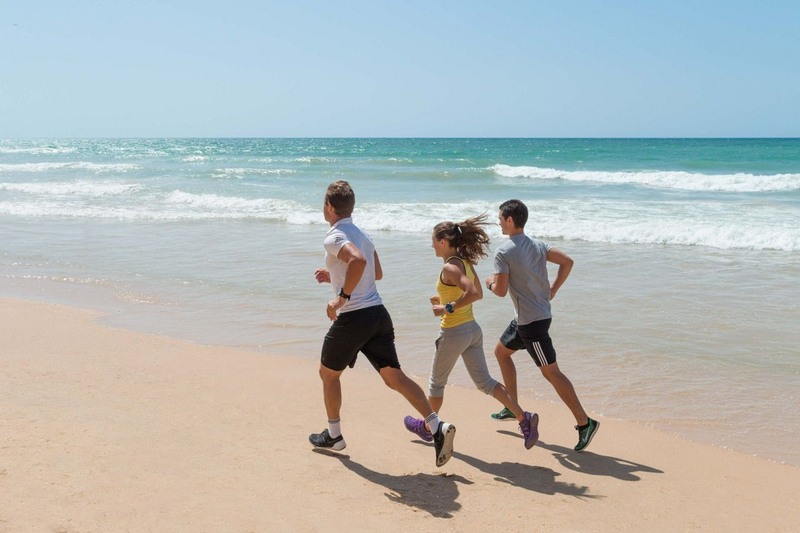 How would you describe your philosophy about being fit and healthy?
I look at the big picture. An active lifestyle makes for a happier, healthier life. What's more important than that? I don't look at exercise as a punishment or a big sacrifice – it's an essential part of my daily routine that always helps me to feel my best. I think people focus too much on how food and fitness make them look on the outside and this can cause a lot of unhappiness and pain. When you are able to focus on how great healthy eating and regular workouts make you feel, all of the pieces start to fall into place. The secret? It's your heart that keeps the beat.
What's new at Pine Cliffs for those searching for a health and fitness holiday?
Pine Cliffs, a Luxury Collection Resort is one of the leading luxury family resorts in Europe, an exquisite hidden jewel with a spectacular, prime seafront location on the amazing coastline of the Algarve, in Southern Portugal.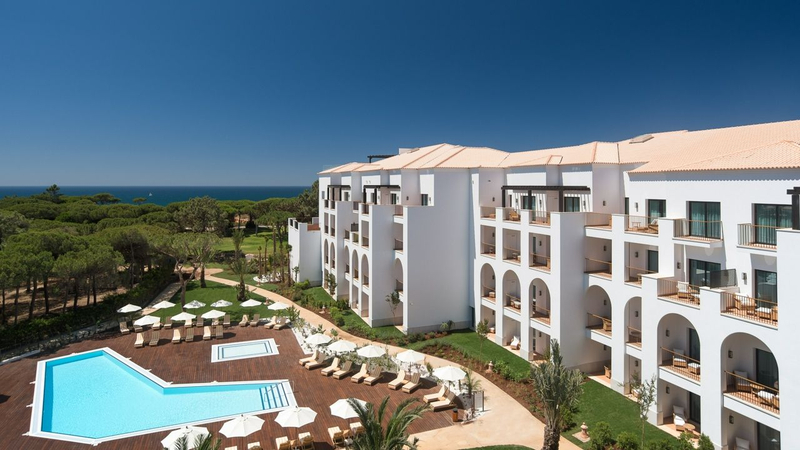 Fully integrated and managed by Marriott International through its Luxury Collection brand, the resort offers plenty of accommodation options, investment opportunities and a luxurious lifestyle for the whole family. Also available is a premium selection of the finest freehold luxury lifestyle properties, namely: Pine Cliffs Ocean Suites, Pine Cliffs Residence, Pine Cliffs Terraces, Pine Cliffs Deluxe Villas and Pine Cliffs Townhouses; and holiday ownership options with the Pine Cliffs Vacation Club.
The resort also offers extensive leisure facilities such as golf, tennis, pool activities, water sports as well as a diverse range of international and local cuisines at its 11 restaurants and bars. From the Porto Pirata Children's Village for younger guests, to the worldwide award-winning Serenity Spa, Pine Cliffs Goes Active health club, shops and boutiques, there really is something for everyone here. We take a holistic approach with a personal touch to maximize the experiences of all our guests, making for a truly memorable holiday.
Why is Portugal such a great place for fitness?
Portugal is the perfect destination for a wellness and fitness holiday, thanks to its year-round mild climate with around 3,000 hours of sunshine annually; over 500 miles (850 kms) of spectacular beaches on the Atlantic coast, a plethora of striking landscapes and a healthy Mediterranean cuisine.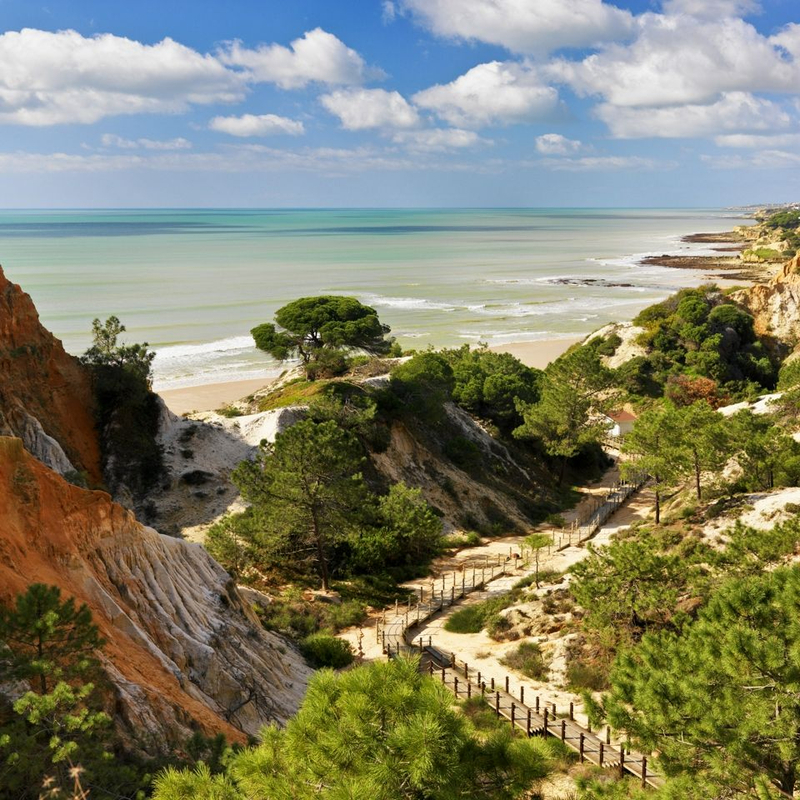 Such an environment is perfect for outdoor activities such as cycling, running, beach boot camp, swimming and sailing, not to mention the Vitamin D and "happy hormones" as a result of the fresh air and sunshine. At Pine Cliffs Resort you can enjoy the best of everything the Algarve has to offer with the Serenity Spa and Pine Cliffs Goes Active health club.
Some live by the 80% nutrition versus 20% exercise rule, is it really all about what you eat, over how much you work out?
If you want to be a high-performance athlete you have to live by a 100% nutrition and 100% exercise rule, but to maintain a healthy lifestyle 80% nutrition and 20% exercise is about right. Above all, I would advocate listening to your body and enjoying exercise and eating healthily, rather than subscribing to a rigid formula.
What might a Personal Trainer session with you look like?
All my sessions will take you to the limit – whatever your limit might be. I always begin with a short consultation to understand "anamnesis", that is, your motivations and limitations. I will then undertake a physical assessment to assess what we can improve and how far I can push you. All my sessions are structured with a warm up, essential exercises and stretching.
Tell us your top 3 fitness and nutrition tips.
Fitness tips
Whether it's working out alone or with friends, start NOW
Don't wait for the perfect conditions to begin an exercise program, just start with a single workout. Just do it!
Never give up. If there are 1000 reasons to give up, remember are 1001 to keep working out
Nutrition tips
Set yourself up for success by simplifying your meals and gradually introducing small changes. Always drink enough water.
Everything in moderation is key
It's not just what you eat, it's how you eat.
If you weren't a fitness supervisor, what career would you be doing instead?
I would be a professional big wave surfer!