Samantha's Review of Amatara Wellness Resort
19 December 2016

19 December 2016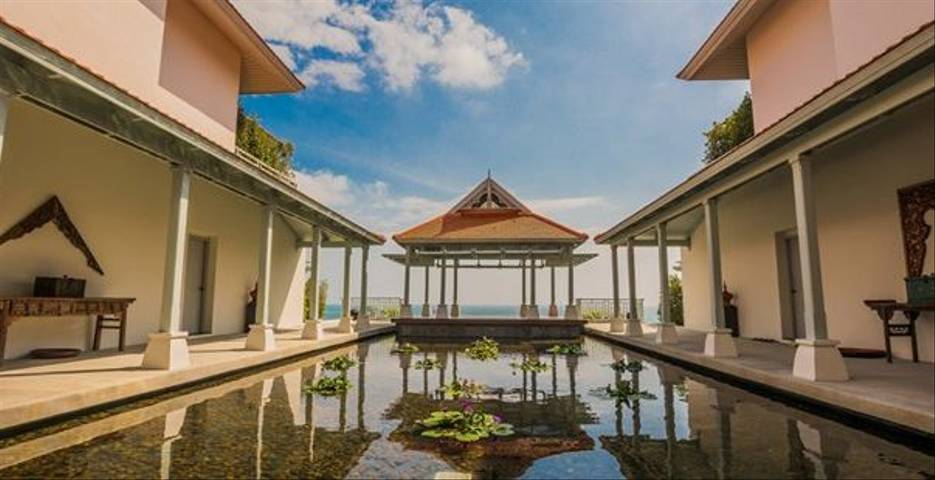 What is Amatara Wellness Resort and who's it for?
Tucked away in the quiet corner of Cape Panwa, you will find Amatara Wellness Resort. This luxury hotel was recently rebranded to focus on developing the resort as a wellness destination and now offers a range of comprehensive programmes. Suited to those wanting to escape and enjoy a destination spa holiday as well as those looking to take a serious approach to improving their overall well-being.


Getting There
Located just 45 minutes from Phuket International Airport, all programmes include private luxury round trip transfers. Direct flights are available into Phuket from several east coast cities in Australia via low-cost airlines or alternatively connecting through Singapore and Bangkok.


The Hotel & Accommodation
Previously the Regent Cape Panwa, this hotel is transforming with ambitions to become a dedicated wellness hotel. The entire property is surrounded by tropical gardens and all 105 rooms offer private balconies with sea or ocean views, tastefully decorated with locally inspired yet modern décor.
On site, there are 3 restaurants, 2 swimming pools, tennis courts, library, access to non-motorised water sports, a 24-hour gym and a dedicated 'The Retreat' dining that overlooks the turquoise waters where you can watch the ships come and go as you enjoy your healthy cuisine.
Lobby and pool at Amatara Wellness Resort


The Spa
Located towards the back of the hotel, you will enter a lovely calm space, the 2000m² Amatara Spa, and soul of the wellness offerings, 12 treatment rooms all overlooking the sea with a wide range of holistic treatments on offer. Couples or friends who wish to can share the couples treatment rooms and a must try is the Thai Hammam followed by a calming session at the salt relaxation room. Guests enjoy a daily spa treatment on most programmes.


The Thai Hammam experience


Health and Fitness Activities
There is a wide variety of activities at Amatara, from Muay Thai to stand-up paddle board, Pilates mat and reformer and of course yoga. Each programme is created to help you reach your specified goals but you can talk to the team if there is something you'd love to try and they can tweak your programme to suit.
The gym is open 24 hours so you can also get in your own workout if you are up early. A typical day starts with yoga, then continues with a full schedule of activities and ends with your daily spa treatment. In between, you can join the group classes running from 7am to 6pm every day including TRX, boxing, kettlebell, Pilates and more.
The gym has all the equipment you'd expect, from dumbbells, treadmills and cross-trainers and a range of weight machines for a full body workout. There is also a dedicated Pilates reformer studio with two machines and second private studio for one-on-one training. If you have any injuries or spend too much time hunched over your computer, make sure you have an Essential Physiotherapy session with Pop.
Samantha in the fitness centre at Amatara


Food/ Restaurants
Currently, wellness programme guests enjoy their meals in the dedicated Retreat restaurant. All dishes are a la carte and the menu features soups, broth and many tasty dishes inspired by local Thai cuisine; a favourite was Tom Kha Gai; Thai coconut milk soup with chicken & Thai herbs. There is also a range of raw juices (try the jet lag juice to boost recovery post flight and build immunity) super food smoothies and delightfully sin free desserts created from wholefoods with no refined sugars.
The Retreat has a private infinity pool overlooking the ocean perfect for a post-meal swim. The Amatara team advised that a new Executive chef who specialises in spa cuisine will soon be joining and will add to the existing menu of super nutritional and delicious choices, adding options throughout the resort (there are 3 restaurants including the award winning Grill restaurant) so programme guests will have the choice to dine throughout, though we love the privacy of the Retreat and to keep you focused especially if on a detox or weight loss programme.
The Wellness programmes
Starting from 3, 5 and 7 nights – longer stays are available
The Staff
English is spoken sufficiently well by most staff and exceptionally well by others with a mix of local and international team members. They have on-going English training in the hotel and all staff are very attentive and friendly.


The Scenery & Surroundings
The hotel is surrounded on two sides by the sea, at the back of the hotel rooms have views of the sea which is affected by tides each day so if you would prefer uninterrupted views, we recommend booking an Ocean view room. The entire hotel is surrounded by well-maintained tropical gardens and there is a small beach depending on the tide, alternatively, there is a complimentary shuttle to nearby Ao Yon beach should you wish to go there. Amatara also has a jogging track outside the hotel, and maps are available at the reception.
For shopping and souvenirs, there is a shuttle to the local night markets on Saturday and Sunday, departing at 5pm and returning at 7:30, back to resort at 8pm (small fee of approx. 300 THB). Make sure to order your dinner before you leave, which can be delivered to your room for when you return.


Yoga pavilion overlooking the ocean


Highlights
The Thai Hammam journey stands as the gem at the centre of all wellness offerings. For those who have been to a traditional Turkish Hammam, you will be pleasantly surprised on the gentler Thai take on the experience. For those new to the Hammam, it is a multi-step adventure, great for boosting the immune system and will leave you positively glowing.
And be sure to take part in a healthy cooking class overlooking the azure ocean. A light breeze flows through the room as you master some of your favourite dishes and then sit down to enjoy the end results of a four-course lunch.


My Summary & Verdict
Presenting a wide range of programmes, Amatara Wellness Resort has a lot to offer the wellness traveller; as the space is not yet a dedicated wellness hotel, they offer the best of both worlds. It is perfect for families or mixed interest couples or friends traveling together. Excited to see what develops at Amatara.


Notes & Recommendations
► Meals are currently served exclusively for wellness programme guests in 'The Retreat'; open from 6am to 8pm daily, however last orders are at 7:30pm.
► Drinks are additional however you may opt to have one of your courses as a smoothie or juice if you prefer. Free flow water is available at all meals and breakfast includes morning juice and a choice of coffee and teas.
► The spa team will aim to schedule you to have your Thai Hammam appointment privately, however, please note that this is a shared facility.
► Each day you receive a daily signature massage however you can swap this for other treatments of a similar value if you prefer or use as a credit towards a treatment of higher value, just speak to the spa reception team who can assist. There is also a spa menu on the iPad you will receive with the hotel information for your room. The hotel is also developing an app for your smartphone to be released soon.
► The spa team are happy to move any treatments with a few hours' notice if you would like to take part in any of the group classes.
► Kids Club available; this is an ideal destination for a family vacation, however, solo travellers won't even notice if children are there. There are no children in the spa or fitness centre and the kids club is tucked into the centre of the hotel.


How to Book
► Book through Health and Fitness Travel and receive complimentary room upgrade (subject to availability)
To request a quote or for more information visit our Amatara Wellness Resort page
Talk to one of our Travel Specialists on 0203 397 8891 or contact us here to discuss tailor-making your perfect wellness holiday.
Fact Box
Best time of the year to go: November to March
Months to book in advance for: Peak season November to February and school holidays
No. of Rooms: 105
Check-in/check-out: 2pm / 12 noon 
Wi-Fi: Yes - good throughout the entire hotel
Children: Yes, kids club available 
Reception/Room Service: 24h
Alcohol: Yes
Nearest Airport: Phuket International Airport
Airport transfer time: 45 minutes 
Address: 84 Moo 8, Vichit Muang Phuket 83000