Samantha's Review of Kamalaya
19 November 2012

19 November 2012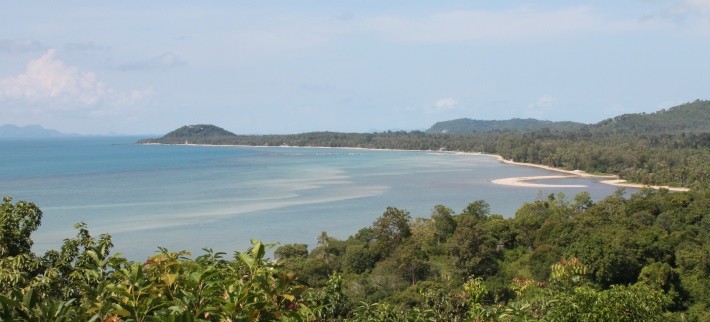 There is a special magic at Kamalaya, an award-winning sanctuary and holistic spa carved into the hillside of the lush Thailand jungle and overlooking the aqua blue sea. It is the perfect setting, a delight for the senses and also the winner of the title of Thailand's best spa. My journey begins at Koh Samui airport where I am greeted with a cool towel and a warm smile, I am glad to arrive after an overnight flight from Melbourne via Bangkok and enjoy being driven from the airport in an air-conditioned 4WD, on approach my driver calls ahead to ensure there is a cool welcome drink and my check in is both efficient and calming, this is to set the scene for the rest of my stay.
I am shown to my gorgeous sea view villa (see top image), complete with its own separate living area, perfect for reading a book during a rare afternoon rain storm (only the one in my seven day stay) and with an outdoor shower for washing away my cares under the stars, I am also right by the Wellness Sanctuary, where I meet my naturopath Laurel for my initial Wellness Consultation and Body Bio-impedance Analysis, my results are very good due to leading a healthy lifestyle; however we agree I could do with using my time to slow down and Laurel recommends I take part in the Kamalaya De-stress Asian Bliss Program, combining Ayurveda, Chinese Medicine & Thai Therapies, I am very much looking forward to being pampered, as well as taking part in the complimentary fitness and yoga classes offered each day.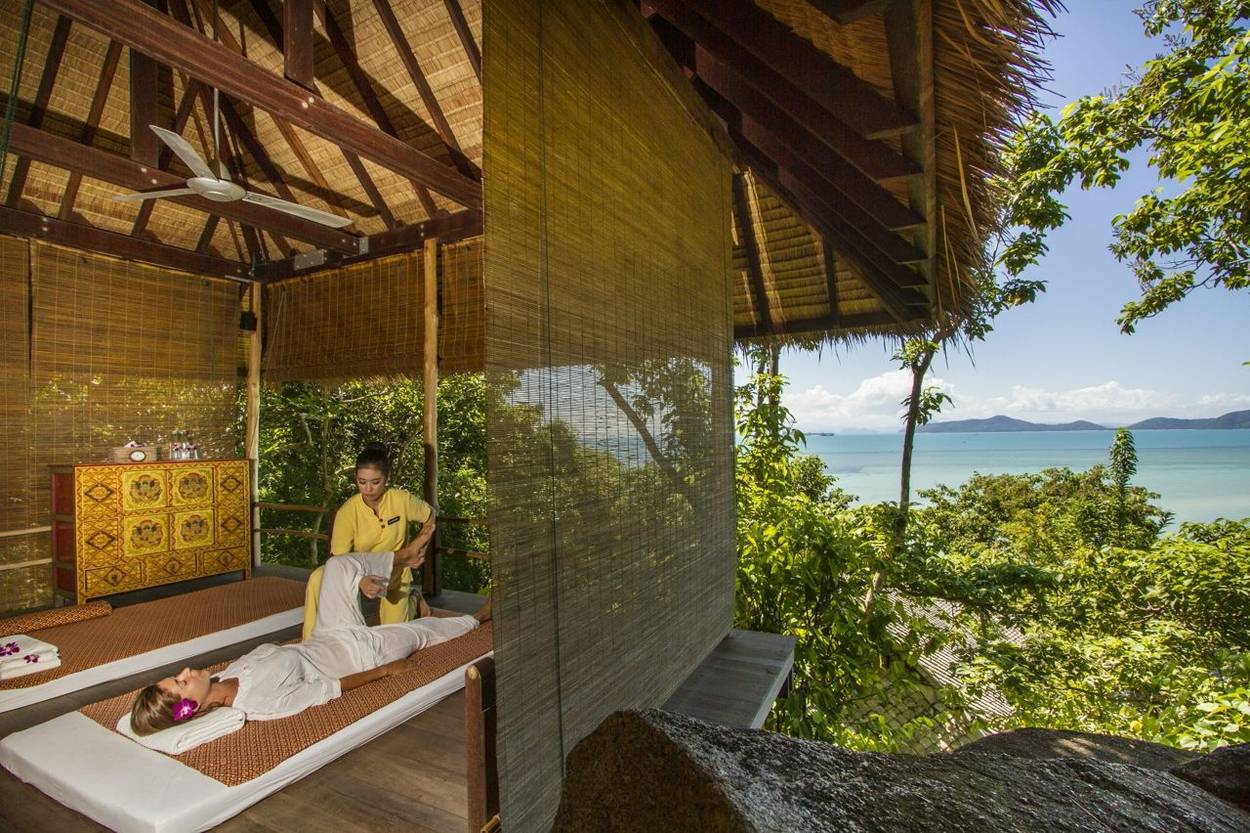 I wake early the next morning as I am still on Australian time (plus 3 or 4 hours depending on daylight savings) and head down to join Rajesh for Pranayama, taking the time to focus on my breath and simply be in the moment before enjoying a delicious breakfast buffet including fresh fruit, juices, whole-wheat croissants, the best organic jams I have ever tasted and eggs made to order. I also enjoy the fresh wheat-grass shots and this becomes a daily habit of an indulgent and healthy breakfast after attending either yoga practice with patient teacher Nok or joining the other guests for a power walk from the beach and out to explore further with Em, energetic and funny he makes sure we enjoy the active start to the day.
The combination of balmy weather, 29-36 degrees Celsius, along with the ambient sounds of nature and cooling sea breeze encourage the ultimate level of relaxation and by day two, I am feeling more relaxed than I can remember. I take part in a personal training class with Nok who is also an excellent fitness teacher who provides a very thorough analysis as well as a tough workout and I follow this up with a stretching class and my first Royal Ayurvedic massage, and I sleep extremely well that night.
My schedule includes on average two appointments per day and I enjoy one-on-one meditation with Smitha, who helps me to clear my busy mind before teaching me simple breathing techniques for when I get home, and I am indulged in massages of all kinds, including Kati Vasti, the powerful Chi Nei Tsang, hand and foot massages as well as my favourite traditional Thai massage. The efficiency of the wellness sanctuary is most impressive, with the therapist always there to greet me within minutes of my arrival; the facilities are world class and each time I am taken to another of the many rooms spread around the centre. This really is one of the best spa holidays I've ever experienced.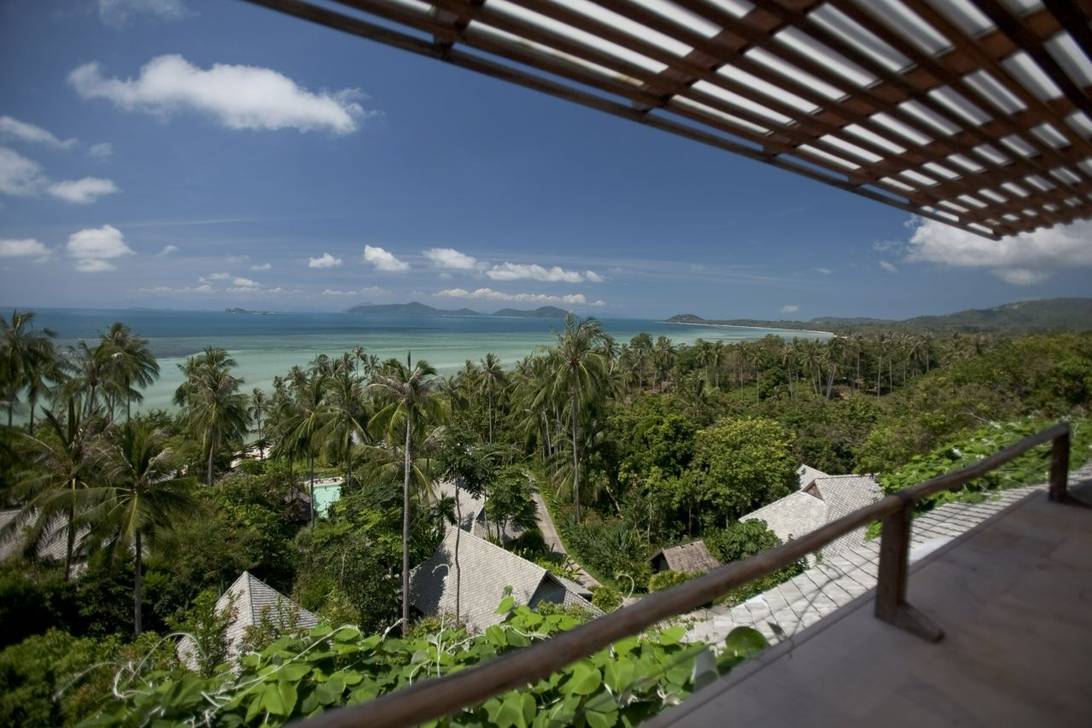 In the evening I decide to join the community table to meet the other solo travellers, there were many people from across the world and from many walks of life but we already had something in common with our love of Kamalaya and quickly we were firm friends. The food was amazing, being healthy never tasted so good, and there were many guests including myself who worked their way through the menu over their stay to make sure to try all the delicious items and we were not disappointed, some of my favourites include the Cucumber Gazpacho Soup, Raw Pad Thai as well as the exotic Ostrich and tasty New Zealand lamb in a traditional Thai curry, and for the sweet tooth you couldn't go past the chocolate mousse or mango sticky rice pudding.
In between my treatments I enjoy several fitness holiday activities including circuit training with Sunny and Em, who give us a challenging but achievable class with lots of laughs and an amazing view over the ocean from the yoga pavilion. I am then welcomed to the beach by the ever smiling Krit who has me set up on a beach chair with a fresh coconut for one of the broad range of drinks available from detox juices to delicious smoothies, I favour the Coco Loco, Crimson Cooler and Mojiton, (there are even some tasty organic wines), and I get out for some kayaking when I can no longer sit still.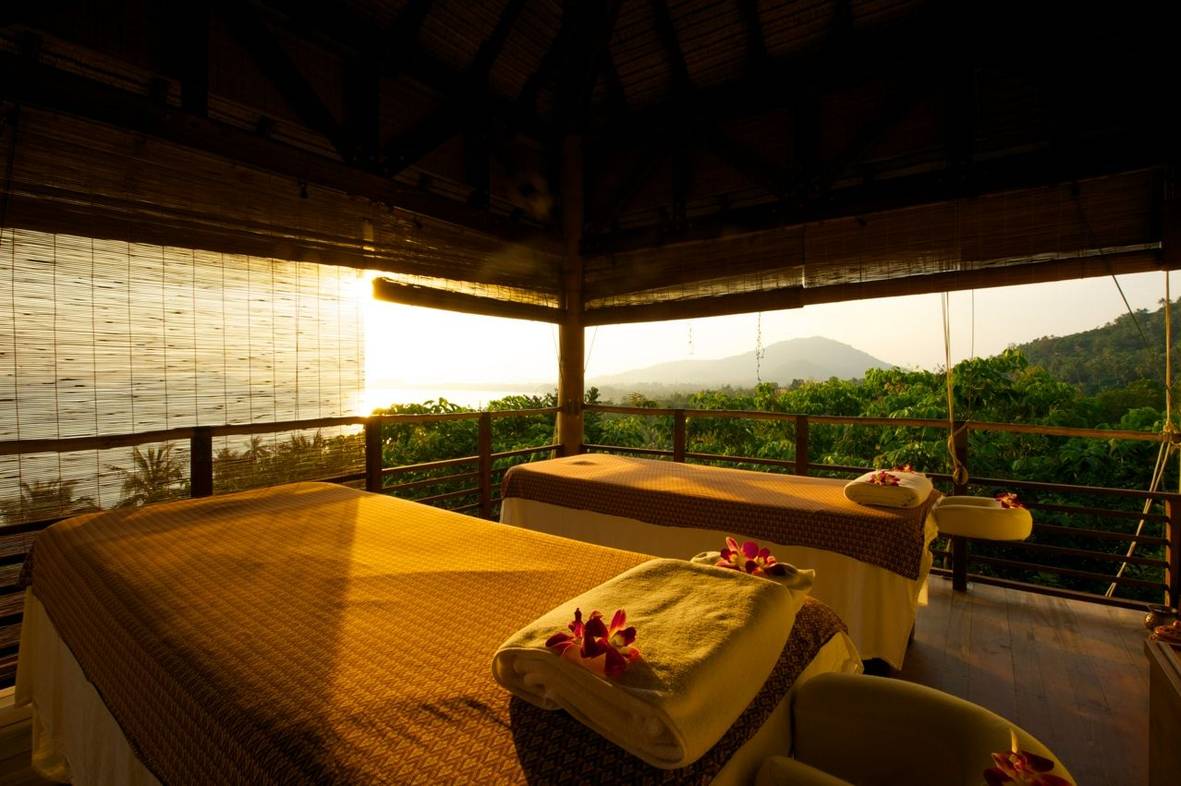 One of the best things about Kamalaya is the choice to be as busy or as relaxed as suits you, choose a programme or simply enjoy wellness a la carte. If you are like me and want to try it all I suggest taking a 7 day programme over a longer stay and take the time to embrace the quiet (and your day bed or sun lounger) between sessions. 
With a range of rooms and programmes to meet all of your needs, it's easy to see why there are so many clients who return year on year to this special place. The serenity brings smiles to the faces of the staff who are genuinely lovely, and even seek me out before my departure to pass on their wishes to see me again soon. I share their wish as I left Kamalaya with a renewed sense of myself, a smile on my face and strength in my body and soul, ready to head out and take on the world.
Read our Travel Expert, Paul Joseph's Review of Kamalaya 


How to Book
To request a quote or for more information visit our Kamalaya page

Talk to one of our Travel Specialists on 0203 397 8891 or contact us here to discuss tailor-making your perfect wellness holiday.