Single Holidays for Single Travellers
30 October 2012

30 October 2012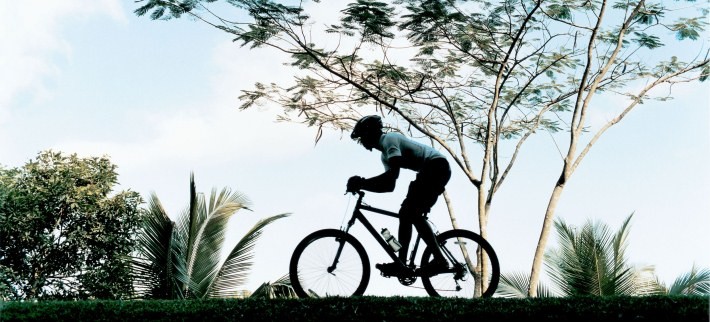 Our Top 5 Solo Friendly Healthy Holidays
There is often a stigma attached to travelling solo. People are afraid of appearing lonely and feeling unsafe and the issue of the single supplement can be off putting. But an estimated 15 million singles now live in Britain and many more people are choosing to bite the bullet and travel by themselves. Solo holidays are fast becoming a popular option because they allow for the exact type of experience desired. In 2009, as many as 5 million Brits took to the skies alone so they could enjoy holidays catering to their personal tastes and needs.
Whether the individual is looking for a yoga holiday to calm the body and mind, or bidding to kick-start a weight loss plan, a tailor-made healthy holiday ticks all the boxes for the single traveller. These structured programmes successfully avoid the ever-tedious single supplement, which can be a major reason for not travelling alone. Similarly, they ease concerns about safety and loneliness. There's no common reason for single travel - but there is plenty in common between single travellers. It's hard to feel lonely when surrounded by people, particularly when the majority are solo travellers who are sharing the same holiday experience as you.
Single travellers have the luxury of choosing where to go and when, without having to adhere to the whims of a travel partner. Sure, it's always nice to share a travel experience with a friend, but sometimes it's just as nice to get some alone time and really stretch your wings. Furthermore, when looking to meet like-minded people, single travel is a great chance to expand your social circle. The major benefit of a solo holiday is the ability to do exactly what you feel like within your desired timeframe. Whether you prefer to fill your holiday with pre-planned fitness classes, activities and spa treatments or totally unwind on the beach, it's completely up to you.
Taking a health and fitness holiday as a single traveller is a wonderful opportunity to spend quality time focusing on your health. Without any distraction from a travelling companion, this type of holiday allows you to improve your personal well-being and gain a new understanding of your body's needs, using whichever method works best for you. A solo holiday might be the perfect opportunity for you to push yourself to the limits with an efficient bootcamp workout. Alternatively, you could experience a specialised detox holiday with a host of different treatments to suit your precise requirements, or it may be time to go on a much deserved spa holiday; a spot of self-indulgence never goes amiss! Whichever type of healthy holiday you choose, your enjoyment is guaranteed, because you only have to satisfy yourself.
With the prospect of going solo more enticing than ever, we round up our top 5 solo getaways that provide a chance for you to re-energise yourself in some of the world's most beautiful destinations: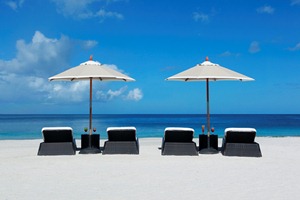 Paradis Plage
Morocco 
Paradis Plage, is situated 40 minutes from Agadir, and is very popular with solo travellers all year round. Take advantage of group activities such as surfing, yoga and daily complimentary sports and choose from their many luxurious treatments.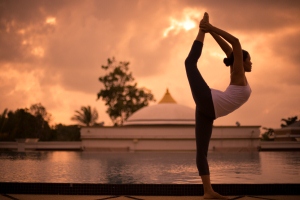 Thailand
Tucked away in the beautiful hillsides of Koh Samui, Absolute Sanctuary is a unique detox, fitness and yoga retreat. A perfect getaway for one, the Sanctuary offers everything from weight management to de-stress and fitness programmes. As well as a personalised itinerary to make the most out of your stay, there are daily group activities to ensure you meet people and enjoy yourself.
St Lucia
Each single traveller room has no supplement charges and boasts a spectacular view of the gorgeous gardens. Choose from the many activities the resort offers ranging from yoga, to tennis and scuba diving. Their fantastic team of instructors are always at hand to make sure the time you spend is the most enjoyable possible and dedicate themselves to tailoring a personal experience that provides everything you need.
Bali, Indonesia
Set in 9 acres of tropical grounds, the multi-award winning Como Shambhala Estate in Bali combines luxury accommodation with a holistic approach to wellness. Enjoy a fixed daily schedule of outdoor circuit training in their jungle gym, yoga, Pilates, Tai Chi, guided hikes and meditation. Unwind with exotic Asian-inspired holistic treatments as part of your chosen wellness programme, which will leave you feeling energised and restored.
Talk to one of our Travel Specialists on 0203 397 8891 or contact us here to discuss tailor-making your perfect healthy holiday
.