The 10 Best Luxury Hotel Gyms in the World
23 November 2020

23 November 2020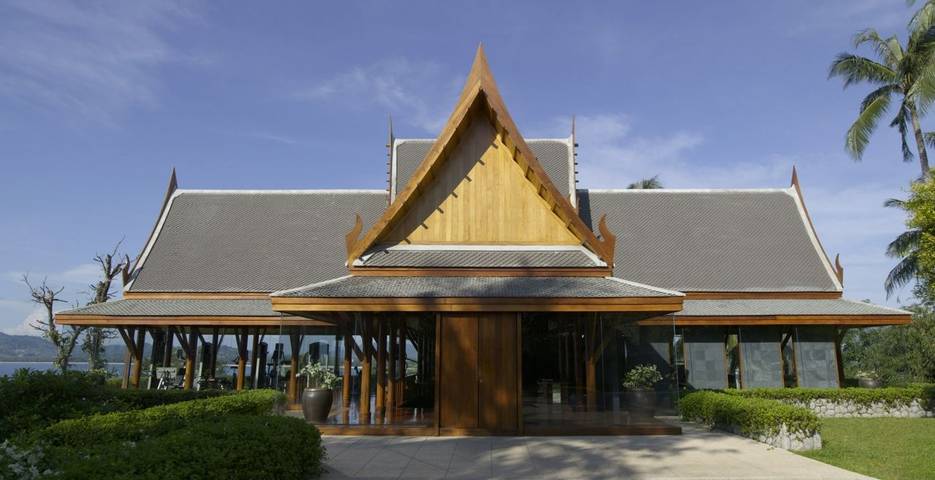 With a market value of just under £5 billion, it is no secret that the fitness industry in the UK has exploded over the past ten years. Gym culture has become the norm with 4.5 million of us having an active membership. The change in culture can be seen in hotels, which now prioritise their health and fitness facilities rather than their former luxuries. Nowadays in this health-conscious world, state of the art gym equipment has become a more important indicator in defining the luxuriousness of a retreat. With as many hotel gyms as plates on a squat rack, we've put together a roundup of the best luxury hotel gyms in the world. Take the guesswork out of your fitness holiday and pick a hotel with a gym that's right for you.   
At the highest point of the resort, overlooking the Gulf of Thailand is Kamalaya's 25m open-air luxury lap pool and the newly constructed fitness centre. Designated cardio, stretching and free weight areas make for an experience that caters to all, housed within architecture in-keeping with the rest of the resort and with the natural landscape. Even on an activity holiday, that feeling of pumping blood and fresh light lungs as you jump into the cleansing waters of a hilltop pool is rare to come by. Kamalaya's facilities offer a unique experience in a unique location. Sometimes it's not what you do but where you do it.  
Information and Booking: Kamalaya  
BodyHoliday, like many of the others on this list, offers exceptional facilities and a dedicated staff of consummate professionals. This gym's stand out feature is its body aware programme run by the personal trainers. This programme is a revamping of your routine and lifestyle, a breaking of bad habits. Spin classes, high-tech machines and body-weight apparatus are at all on this list but BodyHoliday's gym has the potential to be lifechanging. Without the proper guidance and constructive advice on your lifestyle, all the fancy gear of these gyms becomes useless. Education and personal support make this gym worthy of this list.  
Information and Booking: BodyHoliday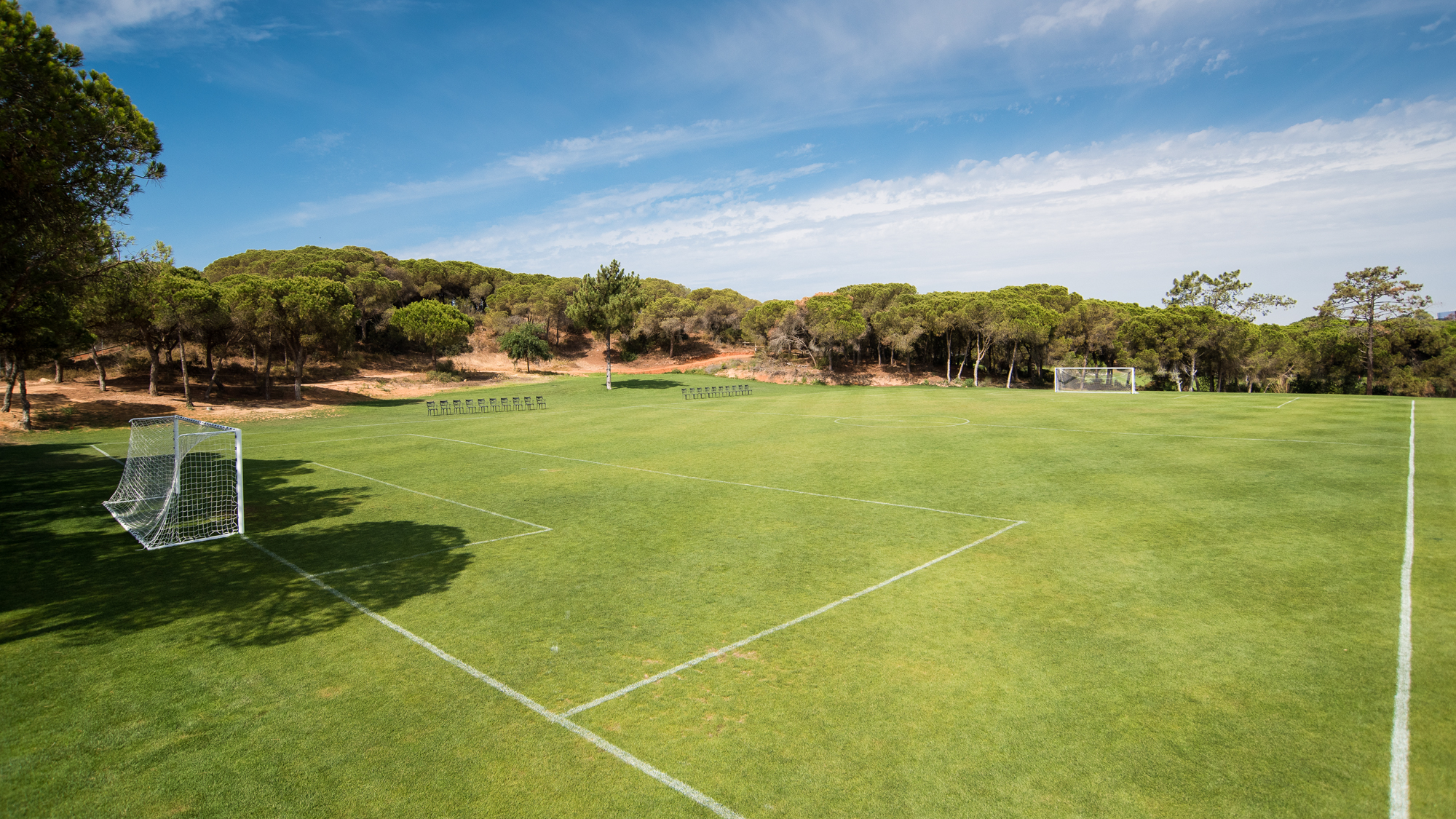 Any parts of your body you feel could use some work? Feeling a little bit let down by your inner thighs or your hamstrings or maybe even your rear deltoids? Pine Cliffs comprehensive gym offers machines to target any muscle group you feel is stopping you from reaching your goal. Exquisite views and a relaxed, pressure-free environment is excellent for getting in the right headspace to conquer your fitness challenges. The helping advise of resident experts is always to hand just in case you need that extra boost. Get the perfect physique with the resort cable machine and hit the glamorous beaches of Algarve.  
Information and Booking: Pine Cliffs Resort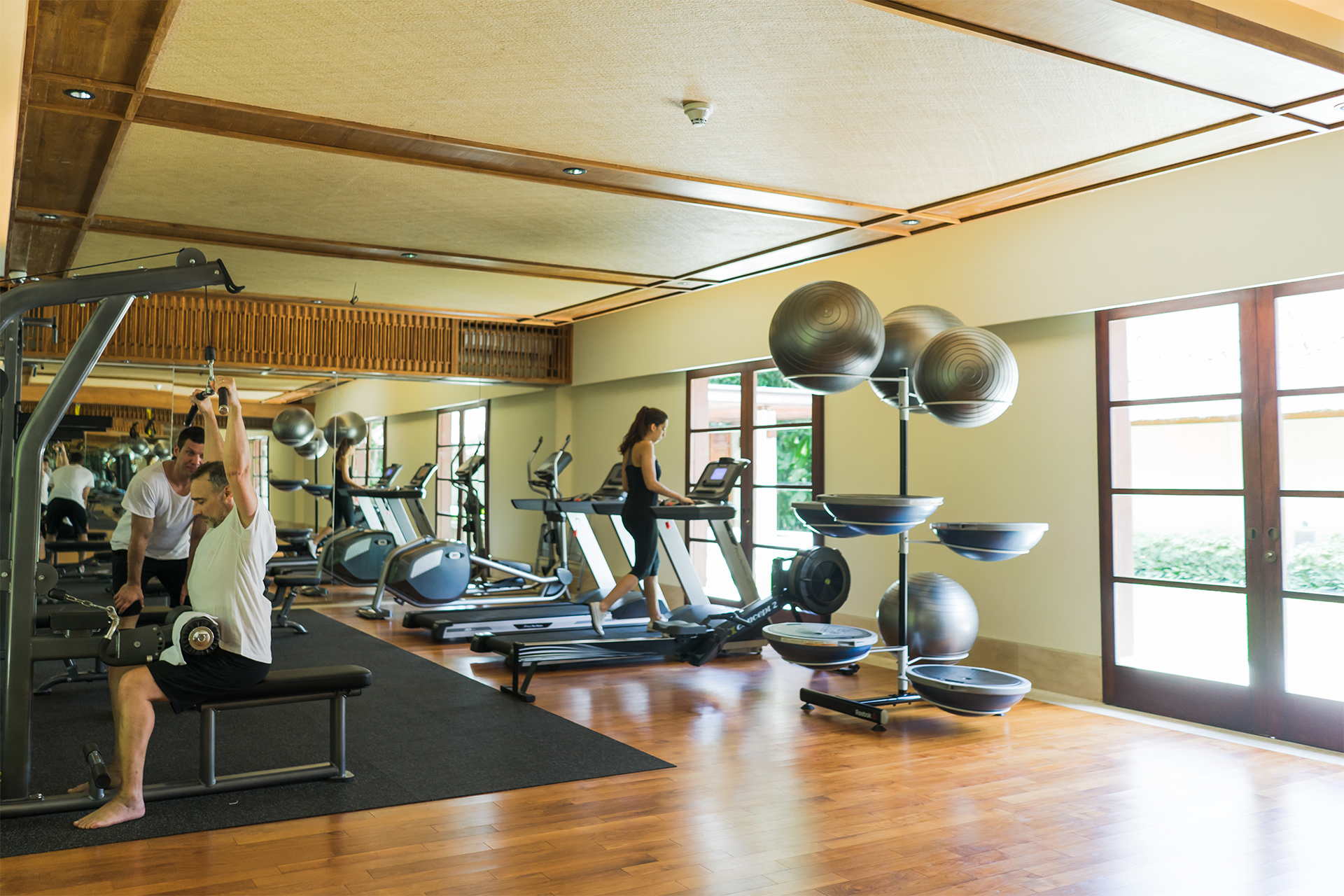 Working out al fresco, weather permitting, is a great experience. The freshness of air as you take deep breaths, oxygenating your entire body is a marked improvement on the smell of sweat in a hot and crowded gym. Revivo, as its name suggests, seeks to revive from Nasu Dua in south Bali. As well as myriad facilities like a yoga barn, Pilates studio, fitness room and a fifty-meter lap pool, Revivo sports a 500 square meter landscaped park for outdoor exercise. A gym with proximity to nature makes your time here a spiritualistic retreat. Revivo provides a holistic gym that doesn't skimp on luxury.  
Information and Booking: Revivo Wellness Resort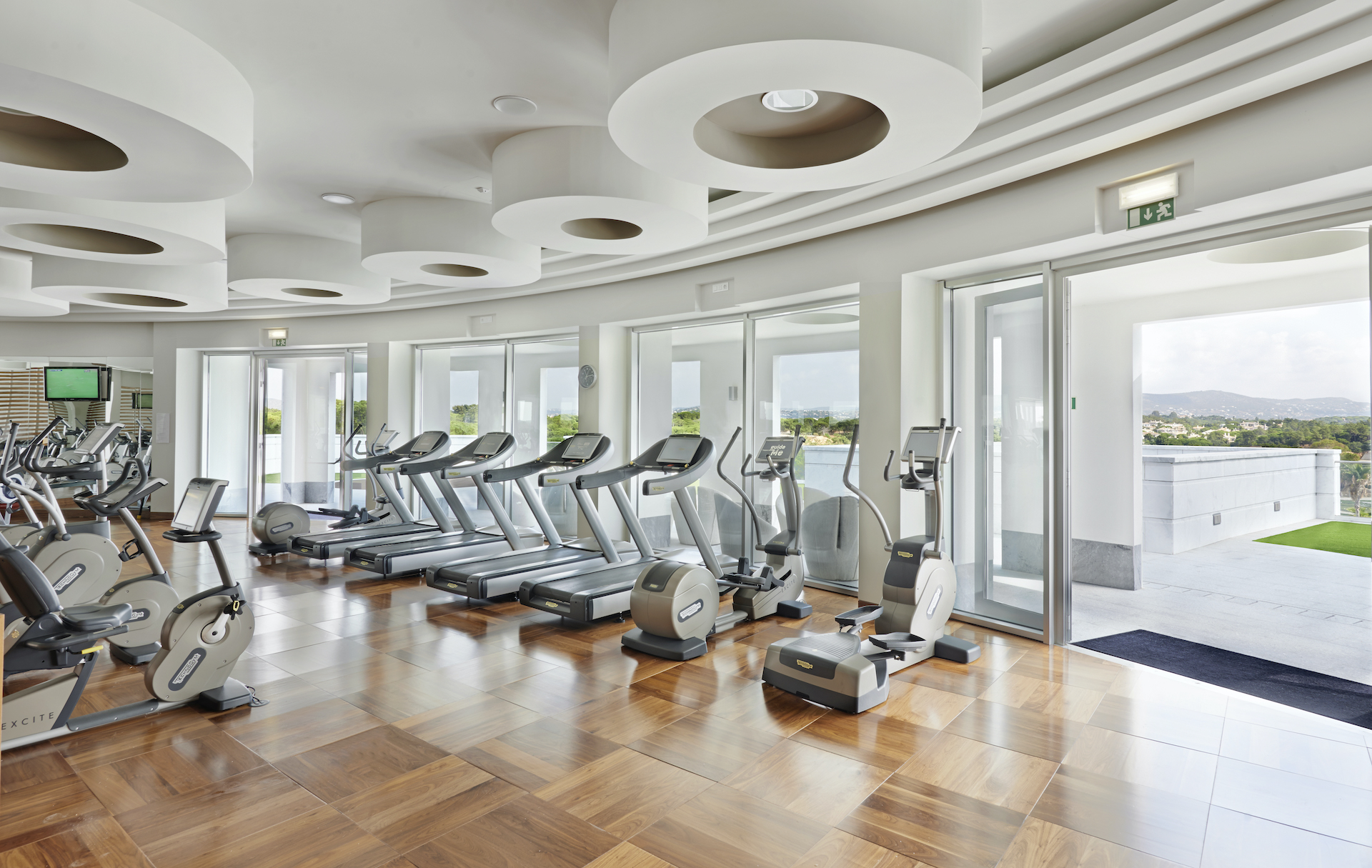 This penthouse fitness centre in Portugal is a fusion of fitness and luxury. Working out with a terraced view of one of Europe's most beautiful coastlines is this hotel gym's defining feature. Intense cardio can be changed instantly for panoramic views and stretching in the bright sun. Working out and tanning often go hand in hand but not often in luxury this incredible. Fresh towels and bottled water give this gym a civilised feel. It's a quiet centre for meditative fitness rather than a chamber for the heavy clanging of metal plates on the chalk covered floor. Rise above your pressures with the luxury gym at Conrad Algarve.  
Information and Booking: Conrad Algarve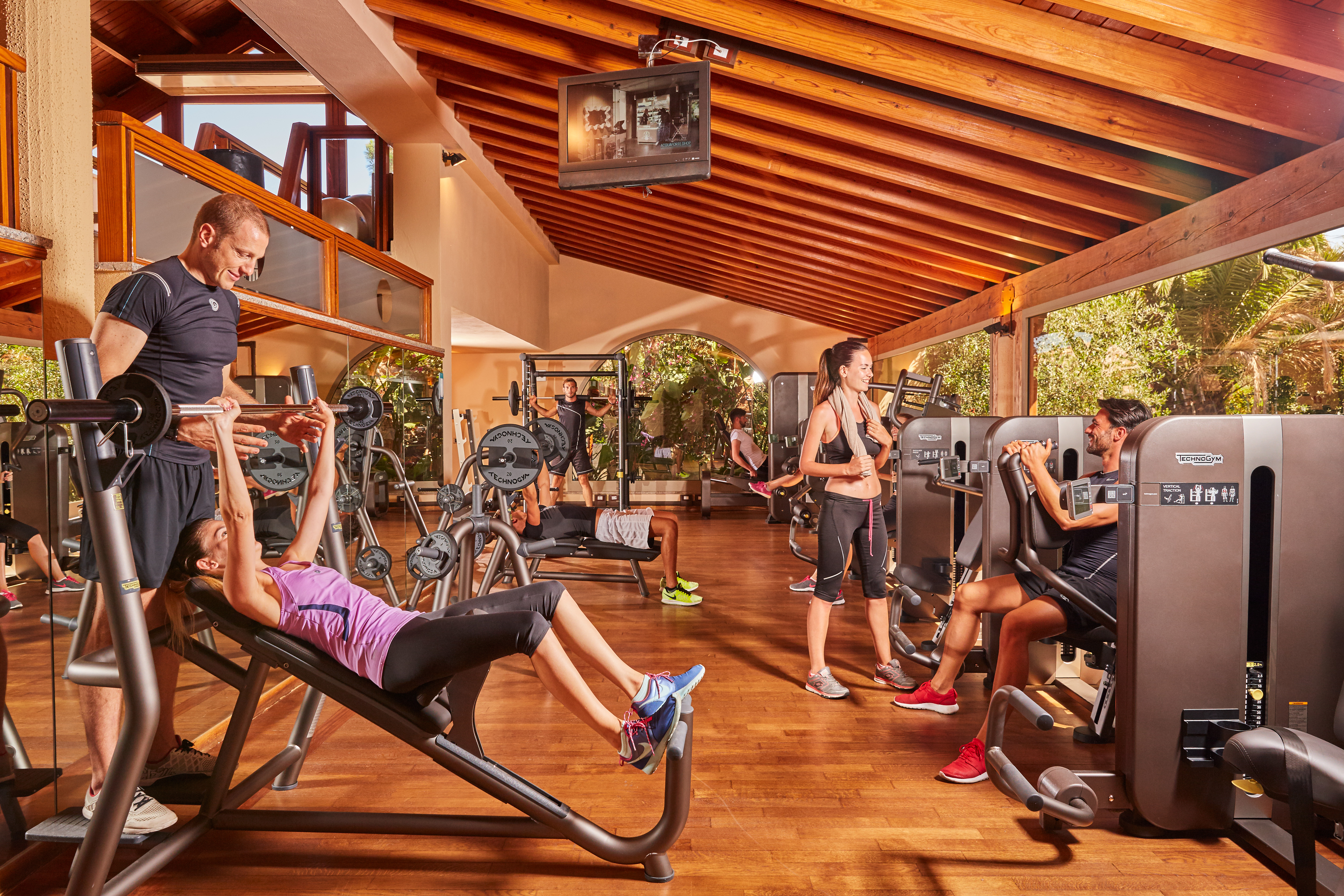 A Mecca for fitness, Forte Village in Sardinia offers a sport holiday with a kitted-out gym and an entire complex of courts and equipment to boot. If you're not satisfied with a few dumbbells and a yoga mat then Forte Village is for you as you'll be spoiled for choice. Two floors of equipment are bathed in natural sunlight from the bay windows overlooking the Sardinian landscape. The combination of tailored fitness programmes and holistic yoga studio means slow recovery is for the work week not for your holiday. Strenuous physical activity will bounce of you as you meet new fitness challenges head on at Forte Village's luxury gym.  
Information and Booking: Forte Village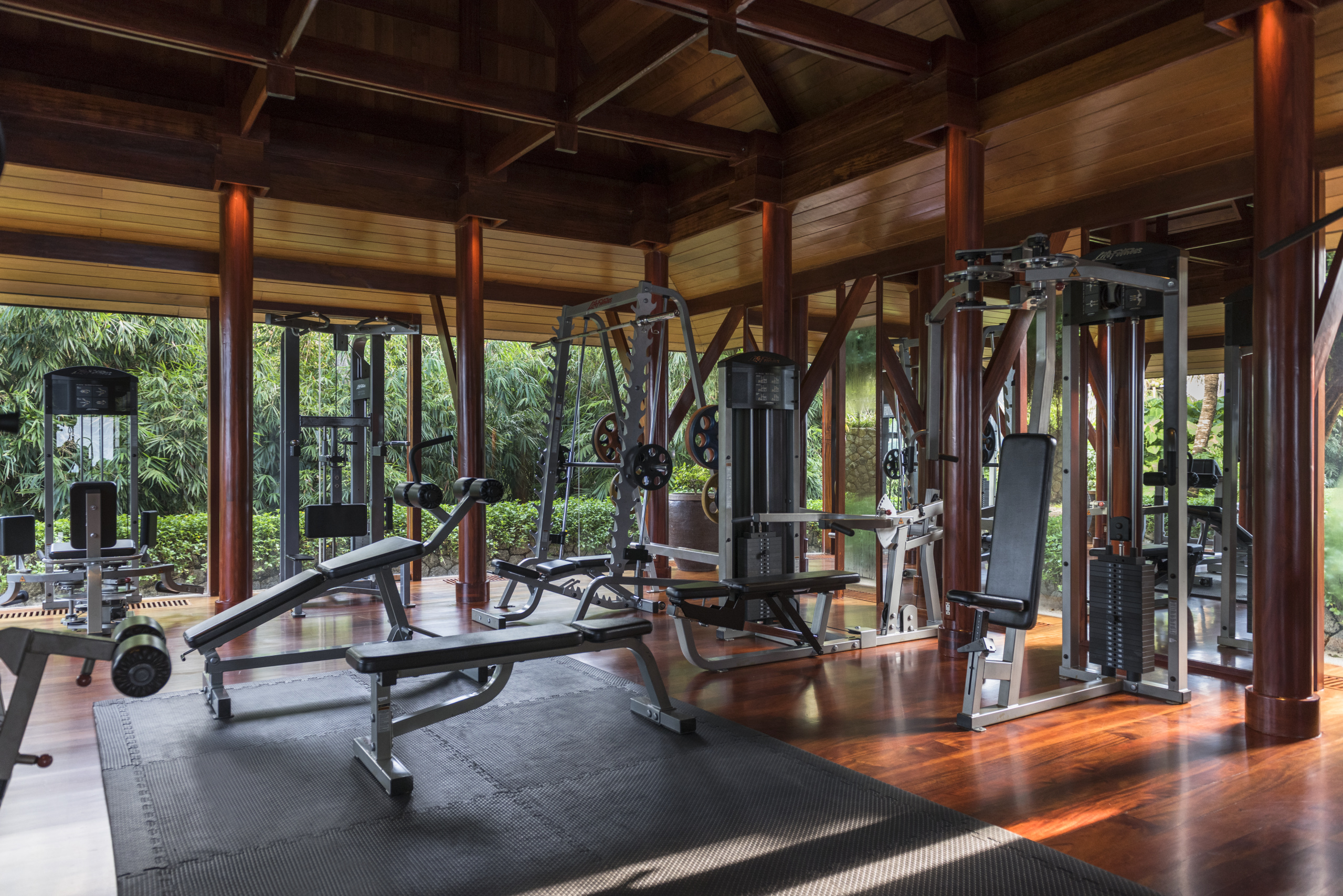 Just before you arrive at Amanpuri, over the crest of the hill will emerge the pointed tips of this luxury hotel's façade, reminiscent of an ancient Thai temple. While checking in at this temple, you'll notice an incredible idol of fitness. Amanpuri's glass walled gym has top of the line equipment housed within and breath-taking views without. The adjoining Muay Thai studio is the perfect place to discover why Thai boxers are revered the world over for their fitness and fighting skill. The wooden floors and rafters above your head give a feeling of uncovering the hidden mysteries of training from an ancient Asian dojo.  
Information and Booking: Amanpuri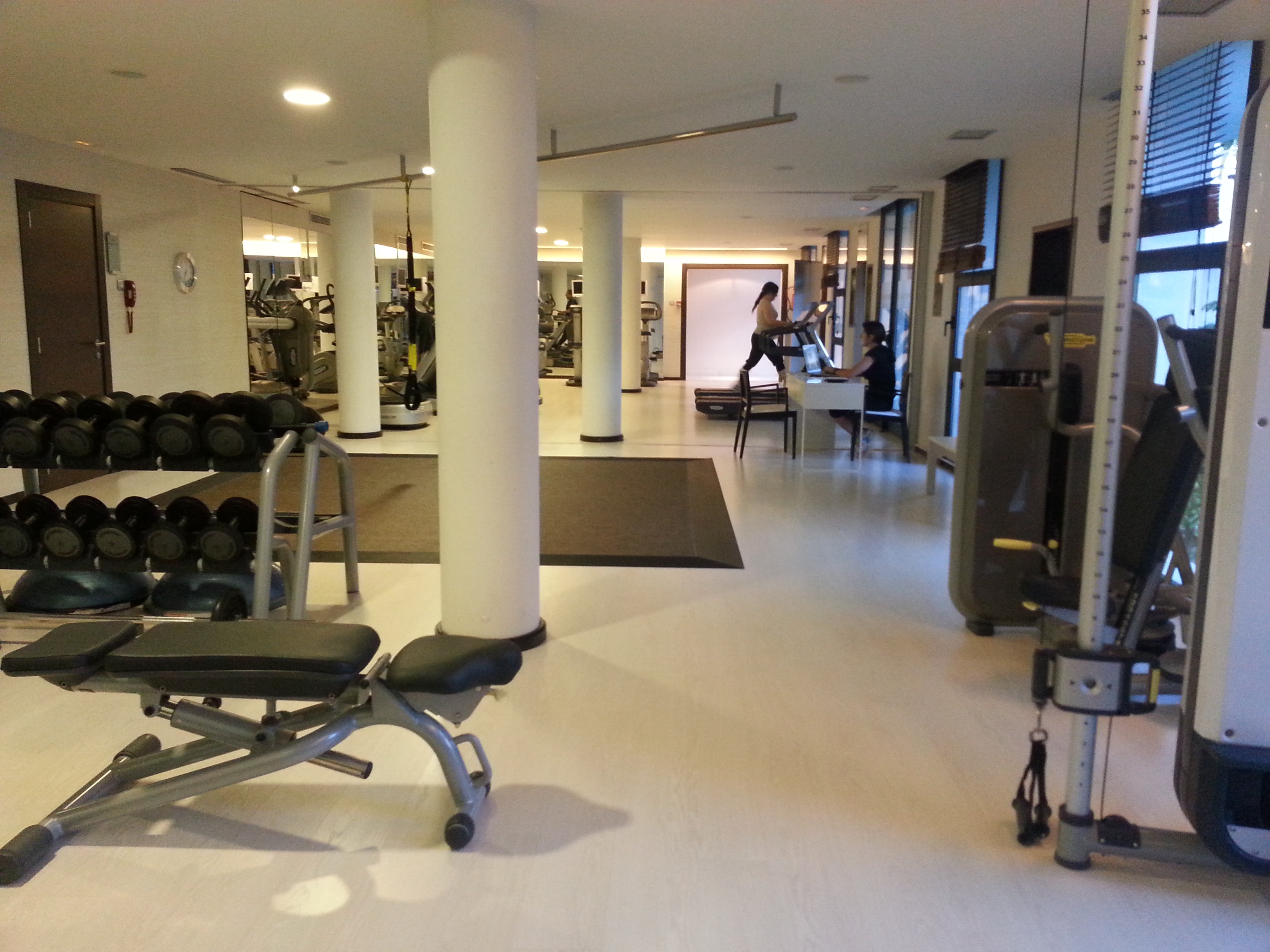 SHA Wellness Clinic, on the Costa Del Sol, takes a modern approach to fitness that puts its gym at the forefront of the wellness industry. SHA's gym is the most scientifically rigorous on this list as it provides an unmatched methodical approach to exercise and repairing injury. 30 minutes of the electrostimulation programme at SHA's fitness centre will be the equivalent to an hour and a half of isolated, intensive training. The Postural Re-education service at this gym can help to resolve the muscular-skeletal issues you've been having for years. The worry of injury and the feelings of uncertainty about your health can be undone with a brief consultation with the resident experts.   
Information and Booking: SHA Wellness Clinic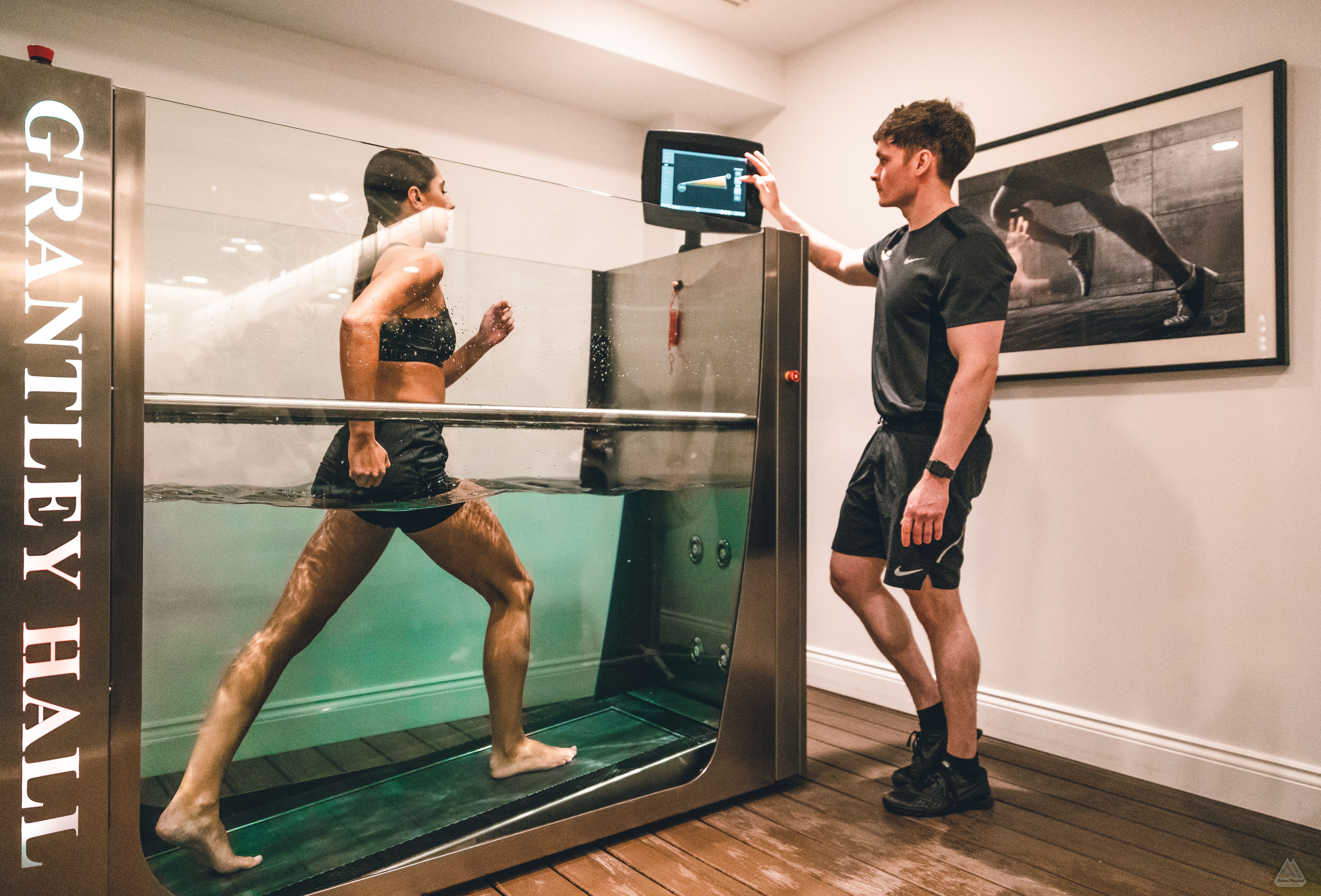 'Underwater treadmill' is all that needs to be said about this gym to give you an idea of the experience. Grantley Hall has every specialist piece of equipment you could ever ask for. Targeting every muscle and improving every aspect of your physicality, this gym boasts a large array of machines and free weights. The conditioning studio goes further, providing pull up rigs for the calisthenic enthusiasts and a weighted prowler for strongmen and sprinters. Half the battle of physical improvement is in recovery and Grantley Hall sports a state-of-the-art cryotherapy chamber for immediate muscular repair.  
Information and Booking: Grantley Hall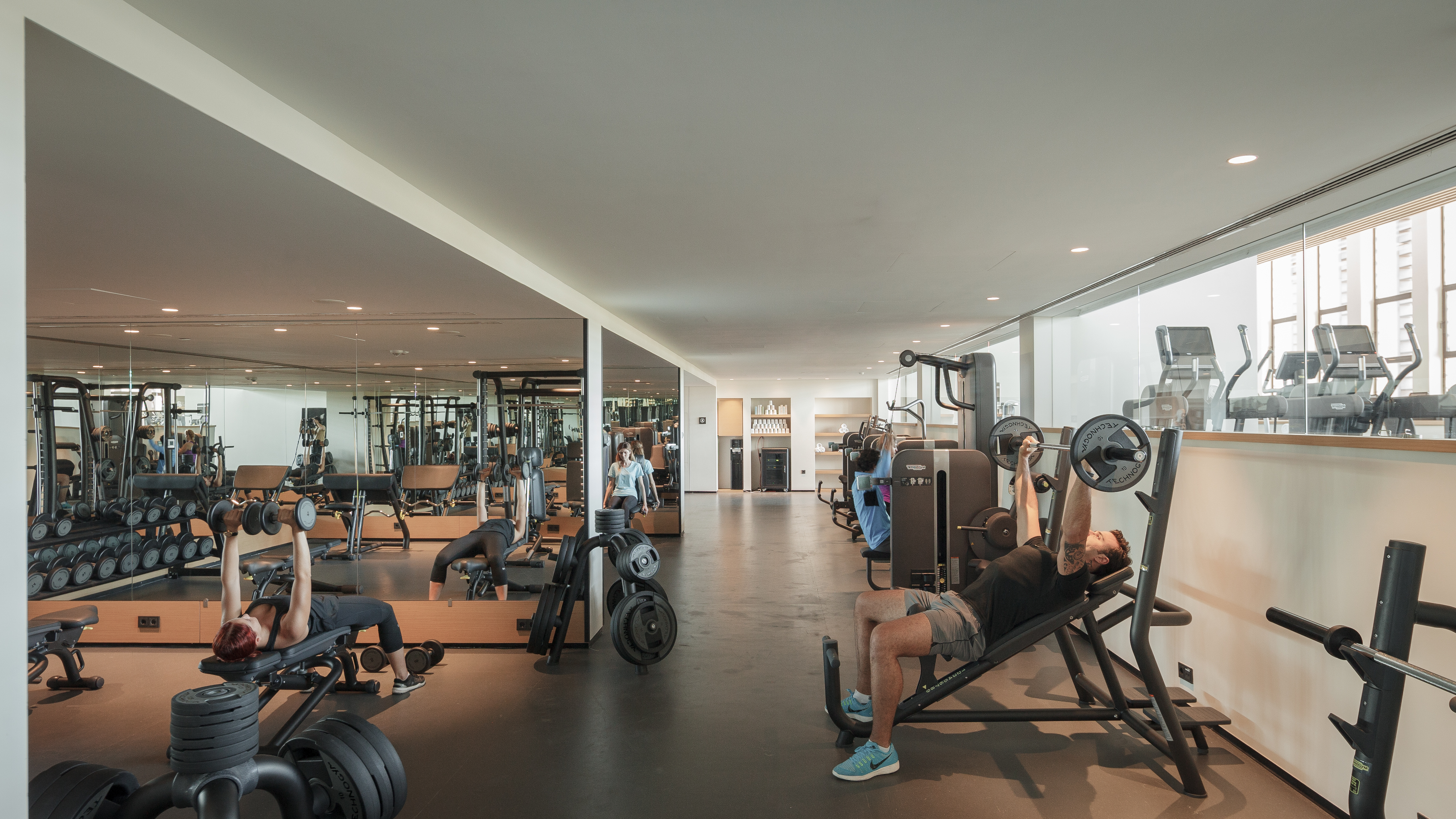 When it comes to the gym, it isn't all about size but at Six Senses, size is something you can be guaranteed. Six Senses Kaplankaya has an expansive fitness, spa and healing centre stretching over 107,640 square feet. A plethora of sophisticated machinery adds to the professional feel of this gym. Consultations with resident personal trainers will make your workout smarter than harder, targeting areas you need to focus on. At Six Senses you will be treated to strength training and a nutritious breakfast before having fun with your water sports holiday. Work your muscles in the gym and ease them in the Turkish surf.   
Information and Booking: Six Senses Kaplankaya 
Talk to one of our Travel Specialists on 0203 397 8891 or contact us here to discuss tailor-making your perfect gym-centric wellness holiday.