The Best Fitness Holidays for a Summer Shape Up
20 April 2016

20 April 2016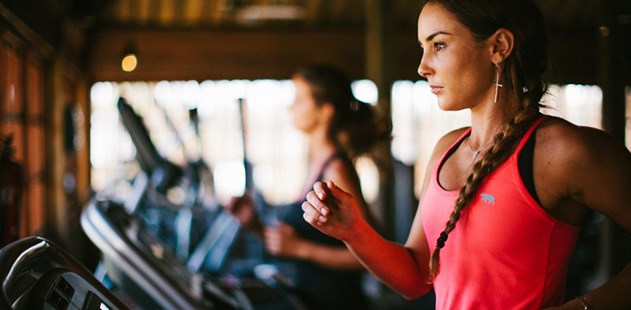 As the heat rises and the winter layers lessen, every year summer prompts us to ditch the couch and lace up our trainers in pursuit of rediscovering our hibernating beach bodies. This year, swap a last minute dash to the sweaty gym for a fitness boosting break as we share our best fitness holidays for a summer shape up. From a back to nature fitness boot camp in Greece, to an active cleansing detox and fitness escape in Bali, come out of hibernation with a summer shape up holiday which will whip you into shape whilst boosting your summer tan.


Mind, Body & Soul Shape Up in Ibiza: 
The Body Camp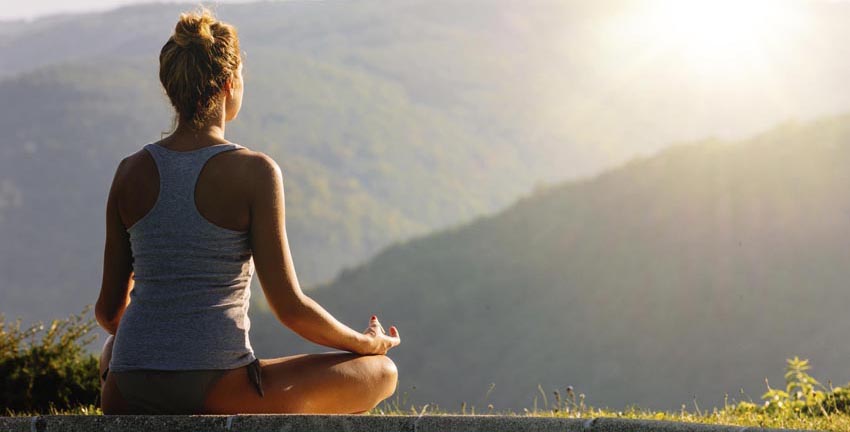 Learn a healthier lifestyle and workout with group fitness classes at The Body Camp

Experience a full mind, body and soul shape up on the Mediterranean island of Ibiza with The Body Camp, where your basecamp is a stunning villa nestled within terraced gardens of olive and citrus trees. Shape up as part of a group on a singles fitness holiday with a variety of fun group fitness activities in the great outdoors, from circuit training to sea swimming. Continue with educational cookery classes and mindful coaching workshops which will teach you how to live a healthier lifestyle. Unwind after an active day with a yoga class and full body massage, before taking a revitalising dip in the mineral-rich salt water pool.

More information: View The Body Camp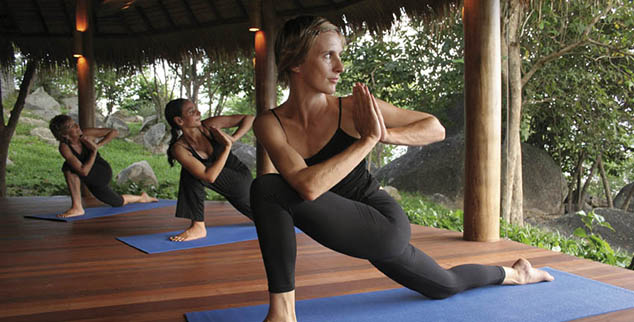 Find your path towards a healthier you at Kamalaya

One of the world's leading wellness retreats, discover a holistic approach to shaping up on the Thai island of Koh Samui, with Kamalaya's new comprehensive optimal fitness holiday. Designed for those wanting to balance their workouts with holistic healing recovery; break a sweat during personal training sessions tailored towards your personal goals, before soothing sore muscles with carefully selected holistic therapies. Take in panoramic views over the Gulf of Thailand from the fitness centre or keep fighting fit on a weight loss holiday with a selection of group classes, including aqua yoga and Tai Chi, before cooling off in the new 25 meter lap pool.

More information: View Kamalaya Comprehensive Optimal Fitness


Total Body Metabolic Boot Camp in Portugal: 
Epic Sana Bootcamp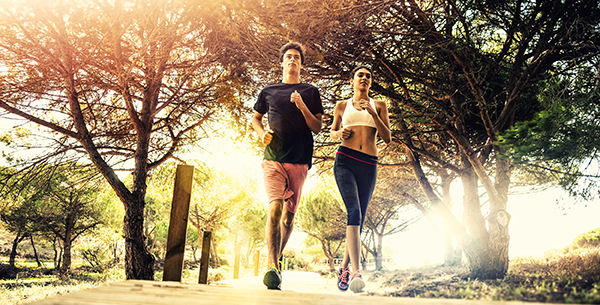 Achieve your fitness goals with an intense bootcamp at Epic Sana

An inspiring setting to get those endorphins pumping, this total body fitness boot camp at Epic Sana is set upon the cliff tops of Portugal's Algarve coastline with views of the Atlantic Ocean. Whether you are cardio boxing on the beach or exploring the cliff tops cycling, five hours of intense workouts each day on a structured bootcamp holiday will help you to achieve your summer shape up goals. Enhance your journey towards a healthier lifestyle with educational wellness workshops and two fitness assessments, at the beginning and end of your stay. Together with luxury spa treatments, return home from your fitness holiday rejuvenated and rejoicing in your progress.

More information: View Epic Sana Bootcamp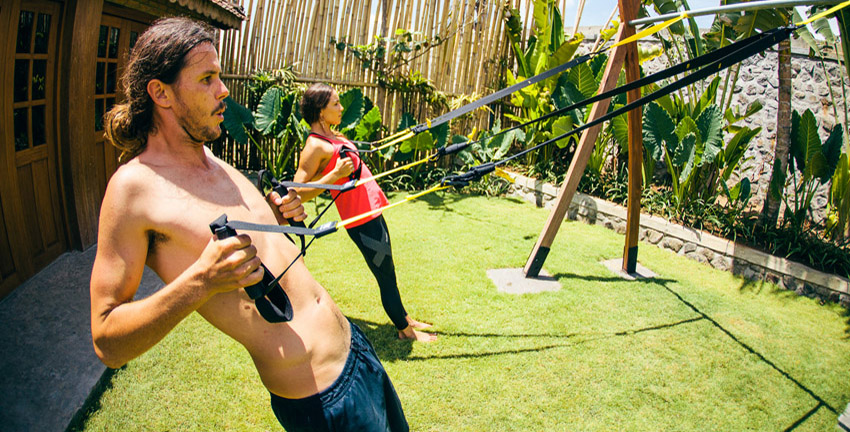 Boost your fitness with the great facilities and stunning surroundings at Komune Resort

Discover the power of 'active cleansing' at Komune Resort, nestled on the sunny east coast of Bali. Detox your system with cleansing cold pressed juices and nourishing organic meals straight from the Komune gardens, on a detox retreat in Bali where to can enhance your cleanse with fitness boosting activities. Awaken your body with workouts, from sunrise beach runs to power spin classes, and make the most of unlimited yoga classes. Continue your summer shape up whilst exploring your surroundings with a choice of daily activities, from a volcano hike and rice paddy cycle tour, to a stand-up paddle board lesson.

More information: View Komune Resort Fitness & Detox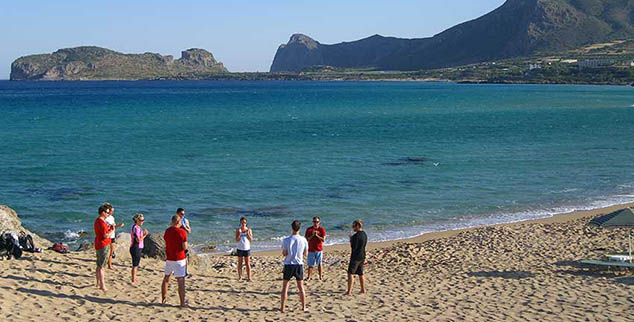 Shape up with ocean views at Wildfitness Crete

For an inspiring dose of fresh air, rugged natural beauty and a thorough fitness boost, escape to the magical mountain hamlet of Milia with Wildfitness Crete. Created with nature in mind, this healthy group retreat provides a challenging fitness programme in the great outdoors. Shape up with group sessions, from boxing and kettle bell training to a mini beach triathlon, on a group retreat where you can achieve your goals alongside like-minded travellers. With healthy cooking lessons and group workshops on metabolism and effective training, you'll return home with the knowledge you need to embrace a healthier lifestyle long-term.

More information: View Wildfitness Crete
Talk to one of our Travel Specialists on 0203 397 8891 or contact us here to discuss tailor-making your perfect fitness holiday.