The Best Mind and Emotional Healing Holidays
22 October 2015

22 October 2015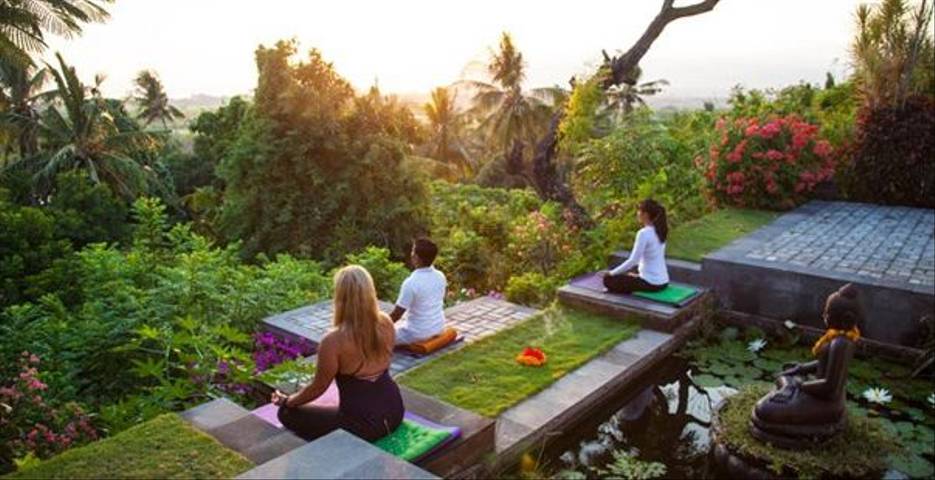 As we focus on the latest fitness crazes and packing our diets with superfoods, it can be easy to forget that emotional health is just as important for living a healthy and happy life. Being emotionally healthy is about more than being free of anxiety or depression; it is feeling content with life, creating rewarding relationships and adapting to change. You may not be able to buy happiness, but embarking on a healing holiday can boost your mental well-being and leave you with an improved sense of overall wellness.
Taking control after an emotionally distressing event in your life – be it a break up, loss of a loved one or redundancy – will motivate you to focus on the positives. Giving you the time you need to recover away from pressures at home, these healing retreats are an ideal sanctuary for a singles holiday, where you can focus on breaking the cycle of stress or grief. Alongside wellness consultations and fitness classes, these healing retreats provide a range of sensory spa experiences and wellness consultations, to revitalise your mind and strengthen your emotional well-being.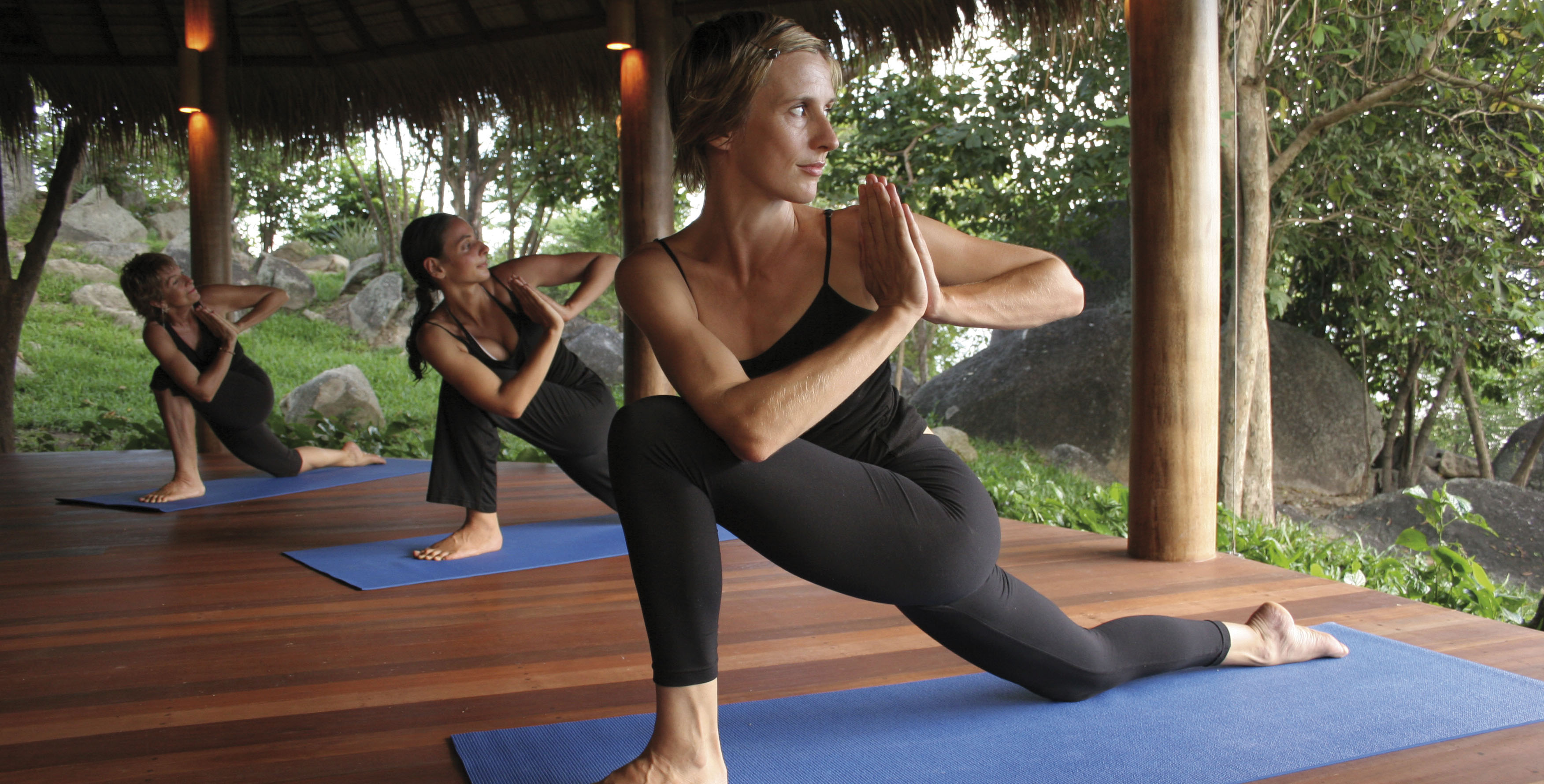 Discover inner peace with yoga at Kamalaya

Improve your emotional strength and learn to embrace change on this healing holiday in exotic Thailand. Expert wellness consultations will assess your overall well-being, followed by Embracing Change sessions to help turn your emotional behaviours into healthier habits. A relaxing destination for an Ayurveda spa holiday; restore harmony and learn to release stress with the ancient healing traditions of holistic spa therapies. For those looking to heal with the ancient practice of yoga on a yoga retreat; boost your mood during flow yoga sessions before taking a swim at the nearby Lamai Beach, leaving you ready to face anything life throws at you. 

More information: View Kamalaya Embracing Change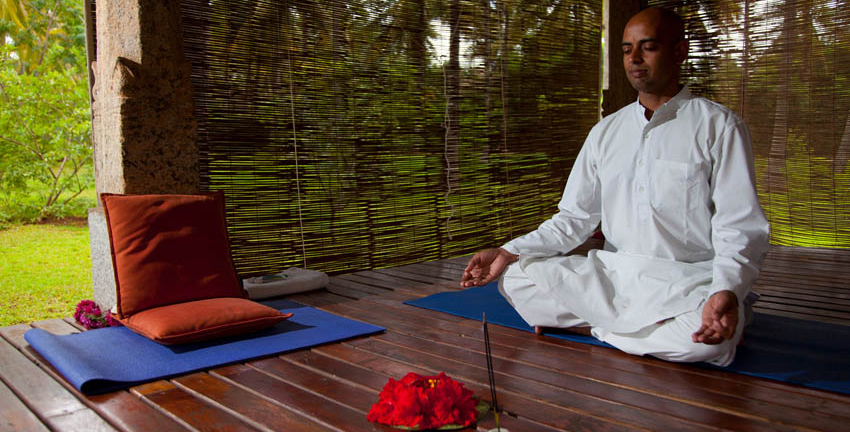 Restore tranquility through meditation at Shreyas

Hidden on the outskirts of Bangalore, for those in search of a restorative meditation retreat this healing holiday provides an atmosphere of complete tranquillity. Utilising the power of silence as a tool for improving your emotional health; outside of meditation sessions, you can choose how silent you want the rest of your stay to be. Focus on flickering flames during candle meditation and combine rejuvenating massages with outdoor yoga classes, strengthening your physical health and supporting your emotional transformation. The tailor made vegetarian menus follow yogic and Ayurvedic principles, to leave your entire being feeling nourished and full of energy.  

More information: View Shreyas Silent Retreat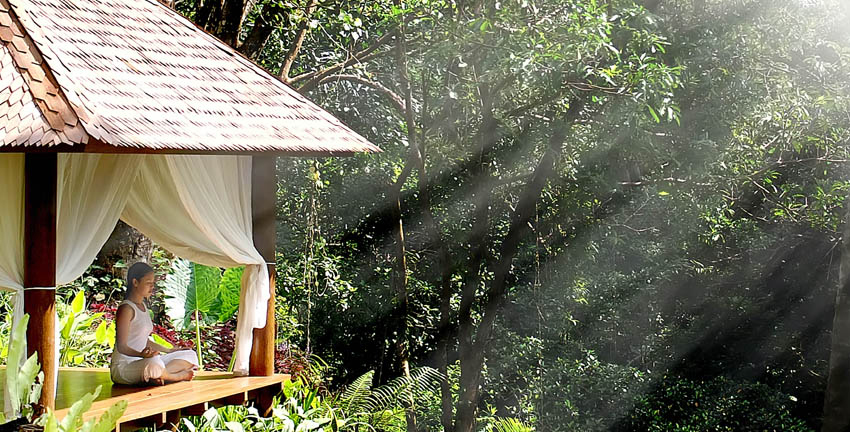 Develop positivity in the tranquil surroundings of Maya Ubud

Nestled amongst charming island villages, this luxury healing holiday harnesses Bali's long tradition of holistic wellness to promote recovery and restore well-being. Wake up to yoga and meditation sessions, releasing negative emotions and starting every day with a positive attitude. Offering an eye opening spiritual and holistic retreat experience, enjoy an energising walk to a nearby traditional village will clear your mind, before receiving a fresh perspective on your emotional well-being during a visit to a Balinese healer. Recount your healing holiday experiences to reinforce positive memories and boost feelings of contentment as you relax during a rejuvenating Balinese massage.

More information: View Maya Ubud Spiritual Journey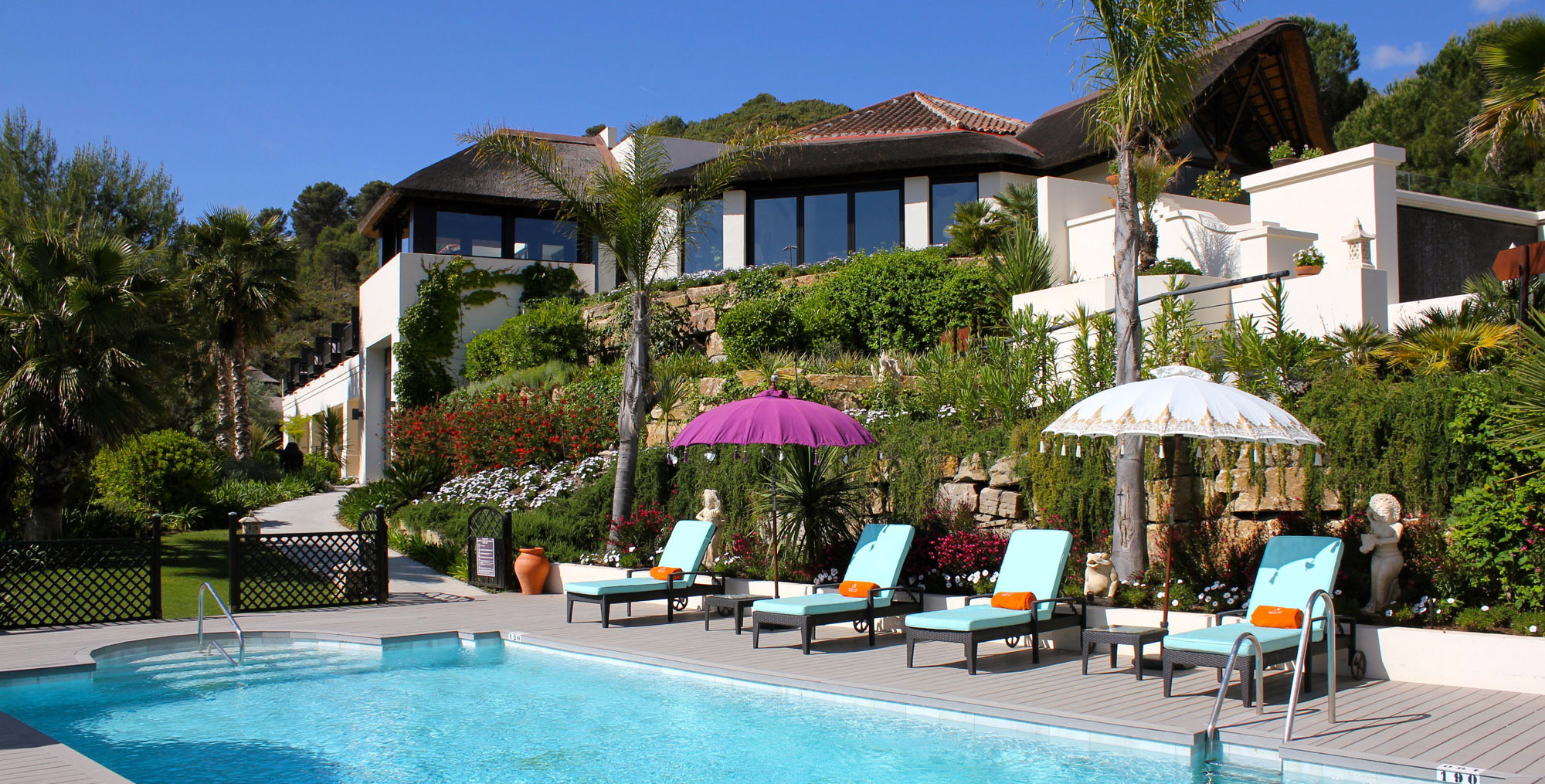 Rejuvenate and find peace at Shanti Som

Experience the healing practices of the East on one of our rejuvenating spa holiday at this peaceful wellness retreat in Spain's tranquil Andalucía region. Gain insight into your emotions on this healing holiday with a soul reading and learn holistic techniques for channelling energy in a healthy way. If you're struggling to find meaning in your life, meditation and soothing Reiki sessions promote mindfulness and appreciation for all that you have. With daily group yoga classes, this retreat is ideal for growing your circle of friends on a singles yoga holiday, which can improve your emotional well-being. 

More information: View Shanti Som Healing Retreat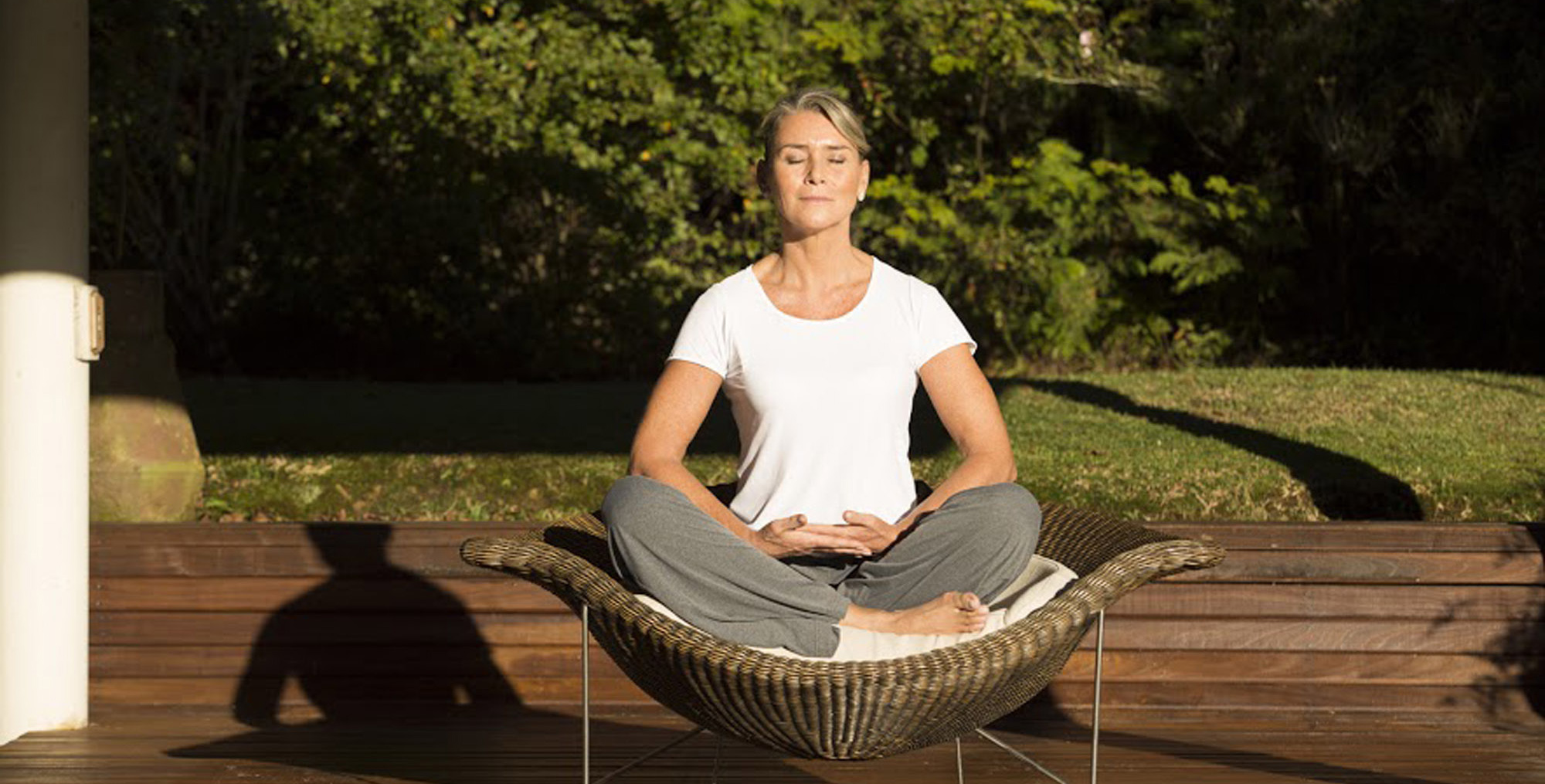 Optimise your brain performance at Kurotel

Escape to the idyllic Gramado Mountains of Brazil on a healing holiday that will boost your brainpower, attention span and memory. Developed by neuroscientists, this wellness programme includes consultations with psychologists and psychotherapists to achieve greater mental and emotional health. A leading retreat for a transformative stress management holiday, make the most of the Stress Control Centre with relaxing audio and visual stimuli at your disposal to help reduce anxiety and promote tranquillity. Together with advanced creative coaching sessions to exercise your brain and optimise performance, unwind with soothing underwater massages to improve your sleep patterns.

More information: View Kurotel Brain Booster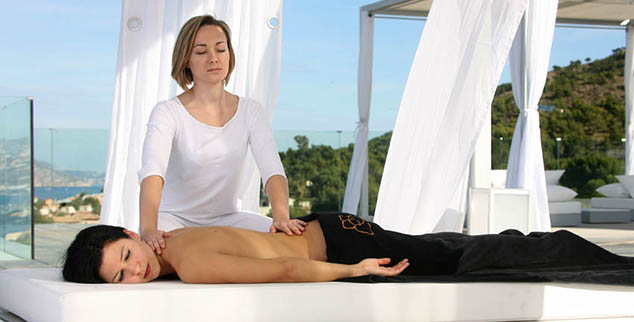 Restore yourself with relaxing spa therapies at SHA

Discover a haven of tranquillity at this luxury wellness retreat set on the Spanish coastline. On this healing holiday, luxury spa treatments aim to prevent the advance of aging using the latest medical spa technology. A pre-arrival saliva kit assesses the factors impacting on your health and helps to shape your personalised wellness programme, before you even land. A forward thinking wellness retreat for an anti-aging holiday, SHA uses only the best in their healthy aging approach; from macrobiotic nutrition to the latest genetics research. Combined with emotion management sessions, this healing holiday will restore youthfulness in both body and mind. 

More information: View Sha Rejuvenation
Talk to one of our Travel Specialists on 0203 397 8891 or contact us here to discuss tailor-making your perfect healing holiday.