The Best Thalassotherapy Spa Holidays in Europe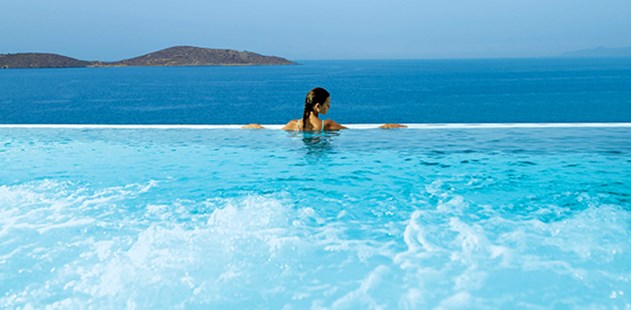 Everybody needs a break from time to time and a well-deserved spa holiday offers the perfect opportunity to relax and unwind. But have you ever tried a thalassotherapy spa holiday? From the Greek work 'thalassa' meaning sea, thalassotherapy brings the natural healing powers of sea water to the spa. It is said to eliminate toxins from the body, increase blood and lymph circulation as well as accelerate metabolism. It also aids in weight loss, relieving muscular pain and treating various skin conditions.
We have rounded up the best thalassotherapy spa holidays in Europe to optimise well-being and leave you feeling refreshed and rejuvenated. With a range of beautiful beach spa retreats from across the continent, discover the best destinations to indulge in this all-round wonderful treatment.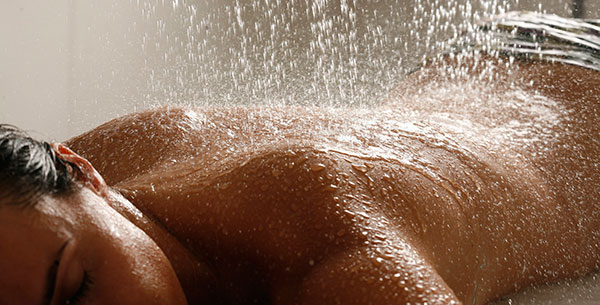 Breathe in the sea air and enjoy thalassotherapy in tranquillity and style at the Longevity Medical Spa and Thalassotherapy Centre. Set along the infamous Algarve coast, this retreat boasts beautiful botanical gardens and ocean views and is based around the healing power of marine therapies. Alongside traditional water based thalassotherapy, experience the powerful healing properties of marine-sourced treatments including mud, seaweed and sand treatments. Benefit from an anti-aging holiday that pampers you from the inside out and leaves you feeling youthful and revitalised than ever before. 

More information: View Longevity Vilalara Thalassa Resort



With a pleasantly warm climate all year round, the Oceano Hotel Health Spa in Tenerife prides itself with a holistic approach to wellness, perfectly complemented by its mountainous coastal location. On this stunning beachfront getaway, discover the benefits of an Ayurveda spa holiday alongside a vast range of Thalassotherapy treatments combined to bring you back to your optimal self. Fully immerse yourself in the Thalassotherapy experience by relaxing in the thermal salt water pool, or re-energise with paddle boarding before catching a few waves on a surfing class.

More information: View Oceano Hotel Health Spa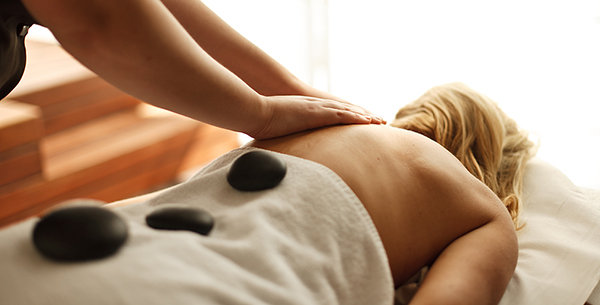 Situated on the picturesque coastline of Dubrovnik in Croatia, the award-winning OCCO spa at Sun Gardens Dubrovnik offers a fantastic array of over 30 natural therapeutic spa treatments from thermal rituals to relaxing MG massages. The Thalassotherapy bath features 252 invigorating power jets to relieve muscle tension and help you to relax and unwind alongside an authentic Hammam. Continue to appreciate the calming power of water with a dip in the lagoon pool beautifully designed with its own waterfall before discovering the joy of a water sports holiday in the Adriatic Sea. With a holistic approach to wellness, restore, renew and revive at this luxury spa retreat.  

More information: View Sun Gardens Dubrovnik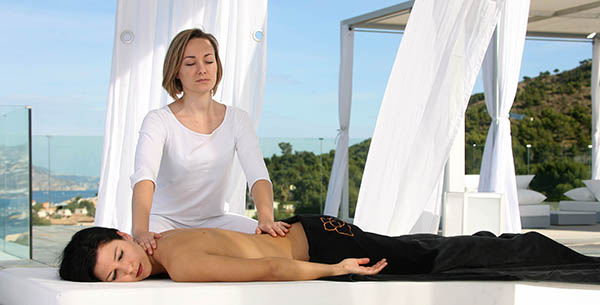 No stranger to famous faces, this A-lister favourite is set near the beach in L'Alfas del Pifor, and ideal location for a thalassotherapy spa holiday. Boasting a wellness experience tailored to every individual, learn healthy lifestyle on holiday and adapt habits that work best for you. Participate in healthy cooking classes, a range of physical activities and restore balance between mind and body with a variety of indulgent therapies at the spa. Known as the paradise of wellness, featuring an oxygen bar and Floatarium alongside healing Thalassotherapy treatments, become renewed, replenished and deeply relaxed on your luxury spa holiday.

More information: View: SHA Wellness Clinic



On the charming island of Crete with stunning views over Mirabello Bay, Porto Elounda promises to relax and restore inner peace. With a holistic and traditional approach to wellness, the world-class Six Senses Spa provides top notch facilities and a vast range of healing spa holiday therapies, from Thalassotherapy to shiatsu massage and Ayurvedic aromatherapy abhyanga. Whilst discovering the benefits of holistic therapies, why not take full advantage of the brilliant beach-side location and make a splash with water sports or dive even deeper into a realm of marine paradise with scuba diving lessons? Whatever you decide, this luxury spa escape will surely leave you on a holiday high.     

More information: View: Porto Elounda Sense of Spa 
Talk to one of our Travel Specialists on 0203 397 8891 or contact us here to discuss tailor-making your perfect thalassotherapy spa holiday.