The World's Best Luxury Singles Destinations
02 February 2017

02 February 2017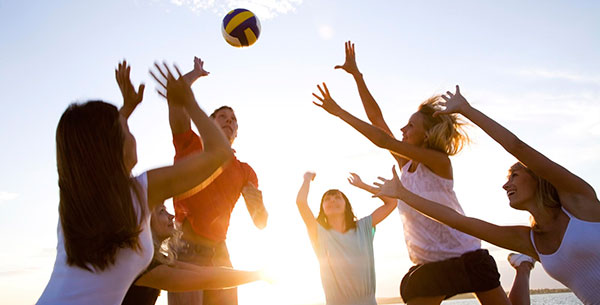 If you are looking for the best of the best when it comes to luxury singles holidays, then feast your eyes on the world's best luxury singles destinations. Dotted all across the world, the choice will be made difficult as each are unique, but all share the same standard of high quality spa treatments and single friendly activities.  This helps to invite you to socialise with other singles whilst boosting your well-being, as well as reconnecting with yourself and focusing on your individual all round health. With each resort being home to a collection of differently inspired kitchens, fill yourself with indescribable food that will have your taste buds tingling for the entirety of your retreat. Whether you have specific goals like weight-loss or detox, or you are looking to experience something new like paragliding, tailor make your luxury singles holiday and take home some fantastic memories.



Try watersports in St Lucia

Located in exotic St Lucia, The BodyHoliday is a resort ideal for singles looking to enjoy a solo friendly luxury destination. With a tantalising choice of many different treatments in the award-winning spa, singles can reap the rewards of a singles fitness holiday by tailor making it to exactly how want to enhance their well-being.  Singles can boost their fitness whilst abroad with an array of fun water based activities like water skiing or land based activities like mountain biking or tennis.  These are all fantastic ways of meeting other likeminded singles looking to achieve similar health goals. 

More information: View The BodyHoliday



Enjoy spa treatments in Thailand

Pave the way for personal growth and enhance your health at the holistic haven in Thailand at Kamalaya.  In this luxury destination, singles can tailor make their luxury spa holiday with a wide variety of luxurious wellness treatments aimed to promote relaxation. With many activities like cooking classes and movie nights, solo travellers can enjoy encountering other singles and bond over their shared interests before making the most of some 'me' time in the Kamalaya Spa. With a menu of over 70 therapies available to choose from, enjoy different treatments from detoxifying scrubs and organic facials to traditional Chinese medicine.
More information: View Kamalaya 



Go for a mountain trek in India

Whether your health goals are fitness or yoga, tailor make your luxury destination for singles at Ananda to ensure you achieve everything you set out to do. This resort provides the ideal environment for a luxury singles yoga holiday due to the tranquillity. The spa experience will soothe your mind and body as you choose from over 80 treatments ranging from hydrotherapy to exfoliation. With stunning surrounding mountains, unleash your inner explorer by doing a mountain trek.  After this, why not attend a cooking course where you can bond with the new singles you have met over some well-deserved, nutritional food. 
More information: View Ananda in the Himalayas



Soar through the sky in the Middle East

Restore your whole body's energy as you embark upon a luxury singles multi-activity holiday of a lifetime at the luxury destination of Zighy Bay. Nurture your well-being in the Sixth Senses Spa with energy balancing therapies and allow a transformation to take place inside of you. Diversify your all-inclusive luxury singles retreat and feel the rush of adrenaline through your body with paragliding.  This is the best way to truly appreciate the sensational surroundings of Zighy Bay or you can discover hidden depths underground with diving trips. With something for everyone, encounter other solo travellers with whom you can enhance your memories. 
More information: View Zighy Bay



Rejuvenate in Bali

Board that plane with the destination of blissful Bali, where awaiting you is the ultimate paradise at one of the world's best luxury singles Ayurveda holiday, as you soak up the Asian atmosphere at Como Shambhala. With mother nature and her healing powers resonating throughout the resort, feel your body rejuvenate as you are rid of stresses from treatments that the Ayurvedic doctor suggests to aid your well-being the most. Trek through the rice fields and join in solo friendly activities before dining on Indonesia's finest foods, leaving you completely satisfied before retiring for the evening.

More information: View Como Shambhala



Relax by the pool in Spain

With coastline views, and the Spanish sun providing endless days of warm weather, no wonder A listed celebs frequent the haven of heaven that is SHA. With a long list of various programmes aiding your sleep, detox or weight-loss to name a few, sculpt your luxury singles destination spa retreat to gain more than just spa treatments and feel your body glow with revived health. Shake things up with a game of squash and not only boost your fitness, but benefit from the company of other singles with similar health goals as you drive each other's motivation. 

More information: View SHA Wellness Clinic
Talk to one of our Travel Specialists on 0203 397 8891 or contact us here to discuss tailor-making your perfect luxury singles holiday.